Generally speaking I think that learning should always be fun. I know it often isn't but it really should be. I always learnt more when it was fun and I know the children are the same. I also think the fun factor assists with information retention as well.
Games are a great way to learn. Cartamundi, the world's market leader in playing cards and card games, has announced the arrival of Fundels — a brand new range that brings together the fun and excitement of card games with a highly effective approach to learning for the young.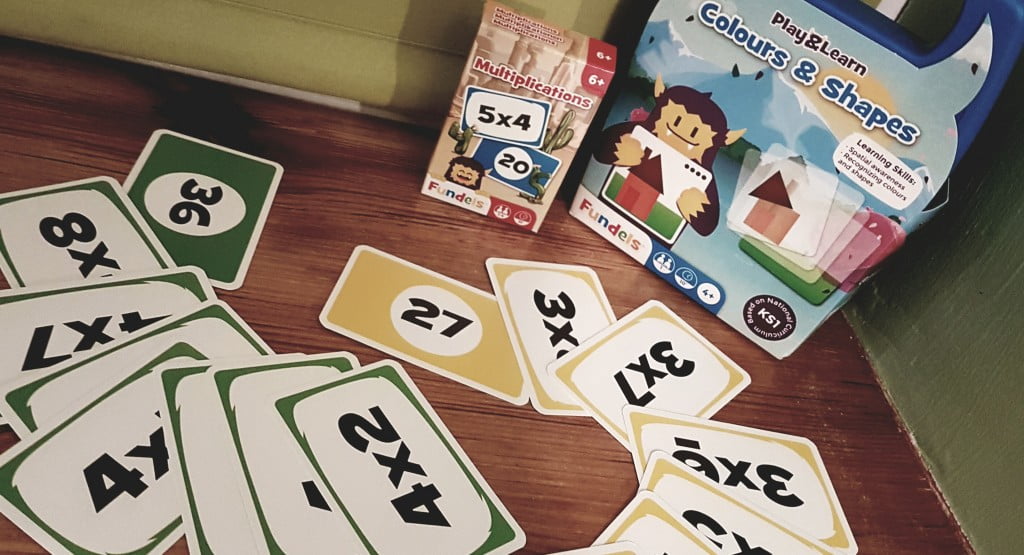 The new Fundels educational card games range takes the fact that our brains are 68% more active when we are having fun — and adapts it to a series of card games that offer loads of fun as well as learning. The Fundels range combines entertaining and colourful games and packaging with themes like language, conceptual thinking and mathematics.
Brilliant! Just the kind of thing I think works well and the children enjoy.
Imagine learning to draw in a quick and easy way, by using ten tools that everyone knows: the numbers 0-9. Or recognising and writing letters directly onto cards — with an erasable marker that lets you start again. Or learning the value of numbers through a fast-paced and exciting game. Who doesn't want to learn like that?
Fundels lets you do all that — and more.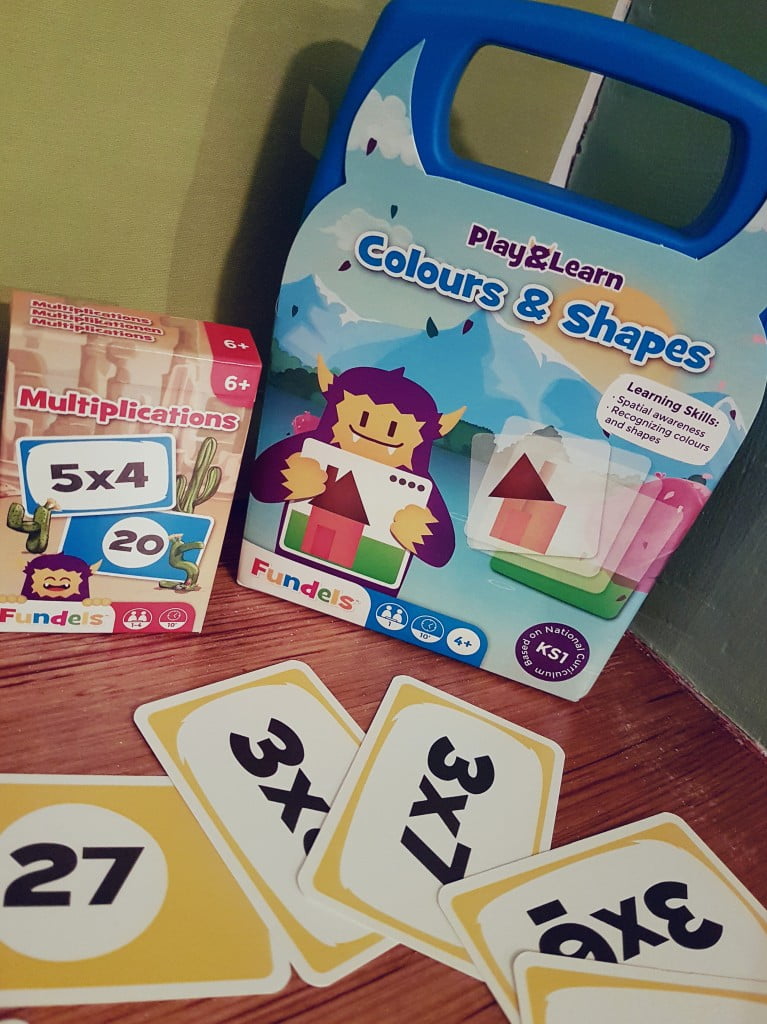 There is a premium version and a pocket money-priced 'standard' version as well, which offers a take-anywhere-play-anywhere deck of regular flash cards full of exciting spelling, counting and drawing fun. The smaller packs are ideal for travel, but to be honest even the premium packs are still small enough and portable enough to play anywhere.
All games are aligned with the UK national curriculum — so your children can benefit in the classroom from the fun they're having at home.
The premium games are priced at £9.99 and the standard games at £3.99 – and for the benefits that come from them I honestly feel these are more than worth it. These also make great gift ideas for children you are stuck to buy for. You can purchase these from Tesco from the end of January and WHSmith from early February.
Now, if you like the sound of these games stay tuned because we have a set of these to give away to one lucky Mummy Fever reader.
Just enter the easy widget below, UK entrants only, good luck!
Win learning games from Cartamundi