Halloween is just around the corner, so what better time than to get the craft stuff out.
Halloween craft is limitless and there are so many amazing ideas on Pinterest these days you will be spoilt for choice.
We decided to make something that would get used on Halloween, so we put together some trick or treat bags.
Even if your children don't go out truck or treating, you can do a fun trick or treat hunt for them at home or even use them as party bags for a Halloween party.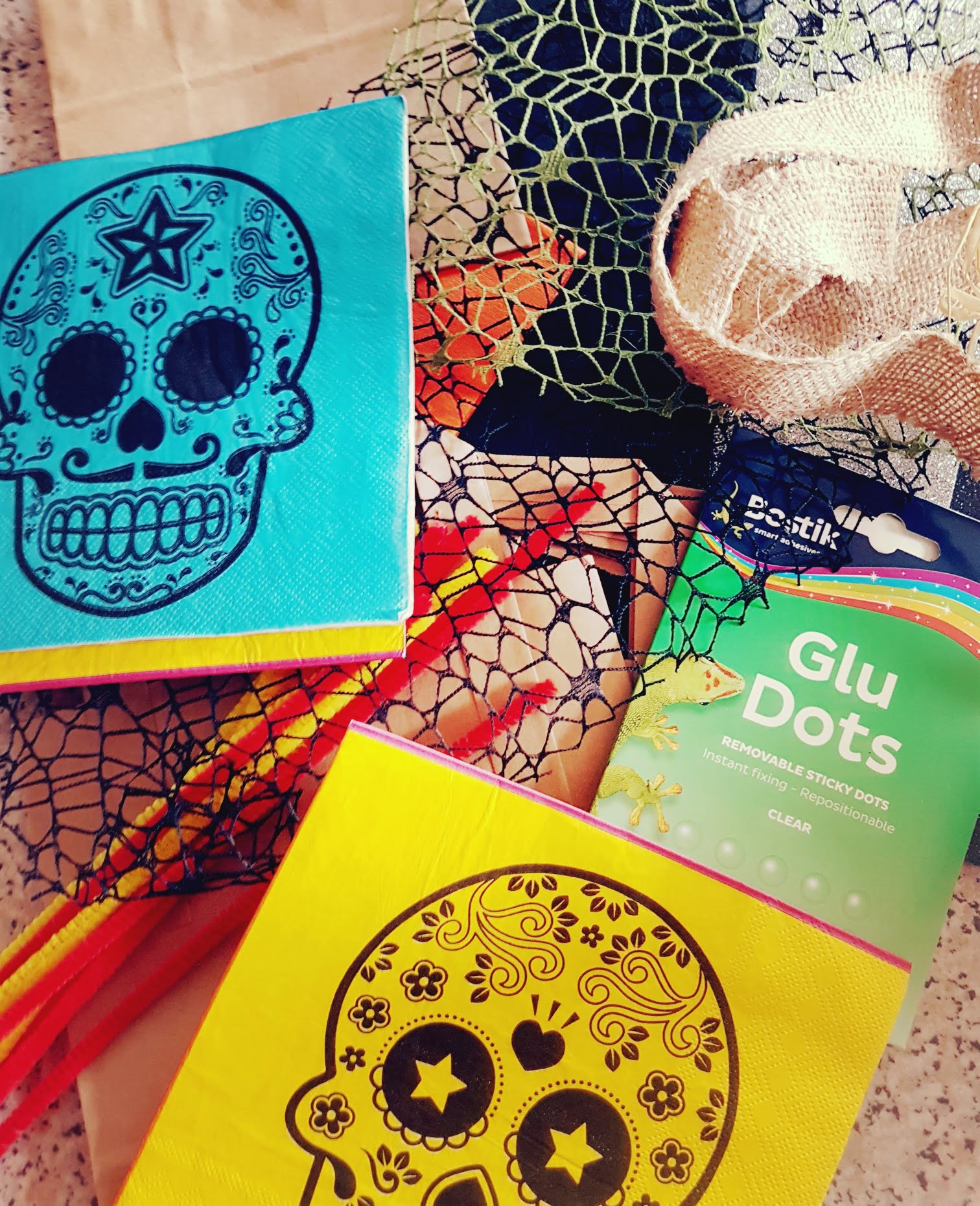 We used skull napkins and stuck them to some brown paper gift bags we had left over from a party. A different colour for each of the children so no one gets the bags mixed up!
We glued some black fabric webbing and then an extra cut out skull over the top in layers. One of the children wanted to stick on Boris – the massive spider currently living on the landing upstairs, but fortunately we couldn't reach him.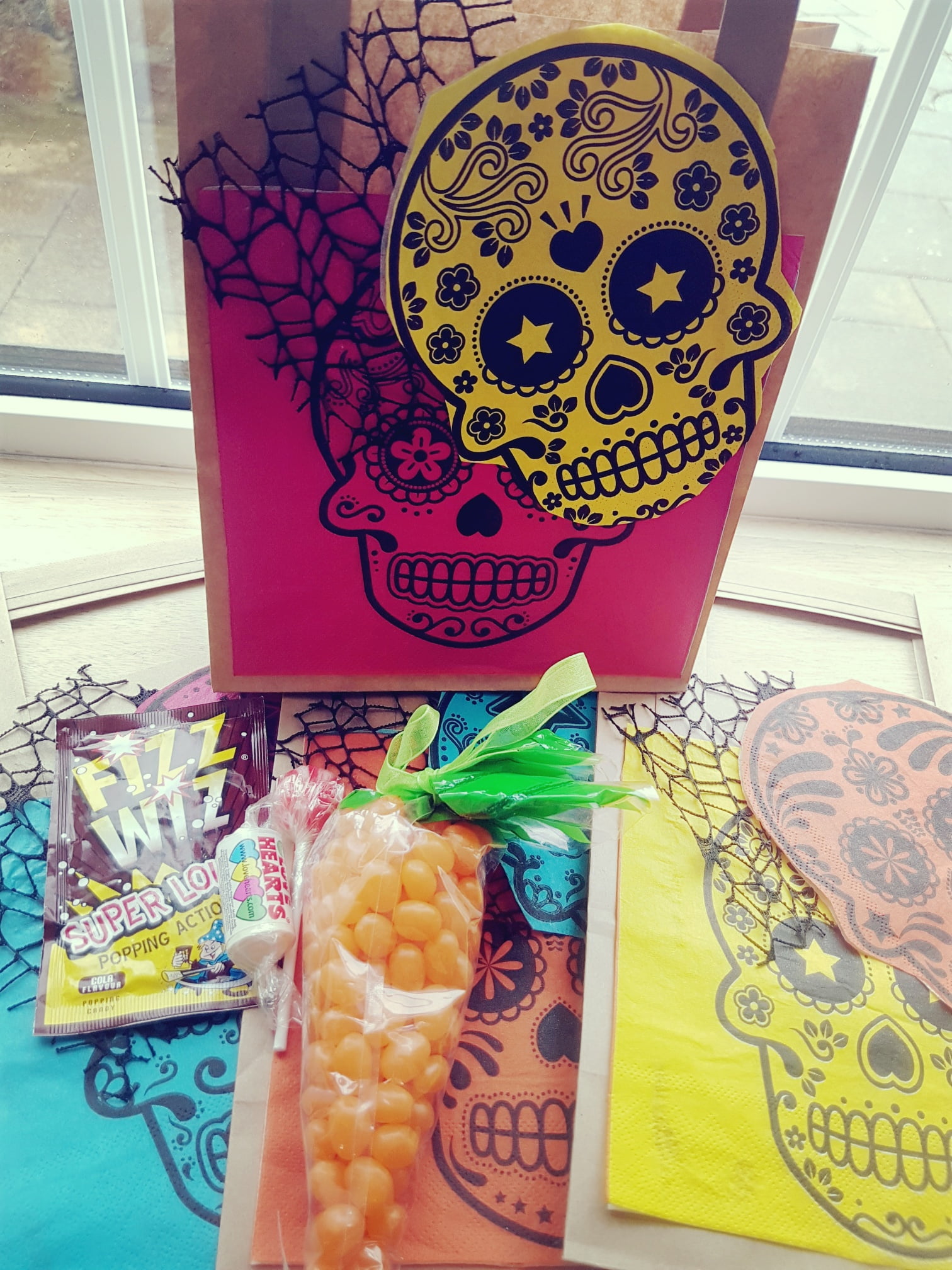 The bags are ready to go for Halloween and I think will most likely be used for a spooky treat hunt. What do you have planned for Halloween?