With the summer holidays just around the corner many of us are hoping for some sunshine. It seems to have been rather illusive this week though, and it was actually quite chilly here for a couple of days.
It's been a wet week for us but to brighten things up we thought we would make an ocean collage whilst the big kids were at school. This fitted in well, as we have been talking about the upcoming Rio Olympics and all the different sports involved and began discussing the sailing and how fast some of the boats go.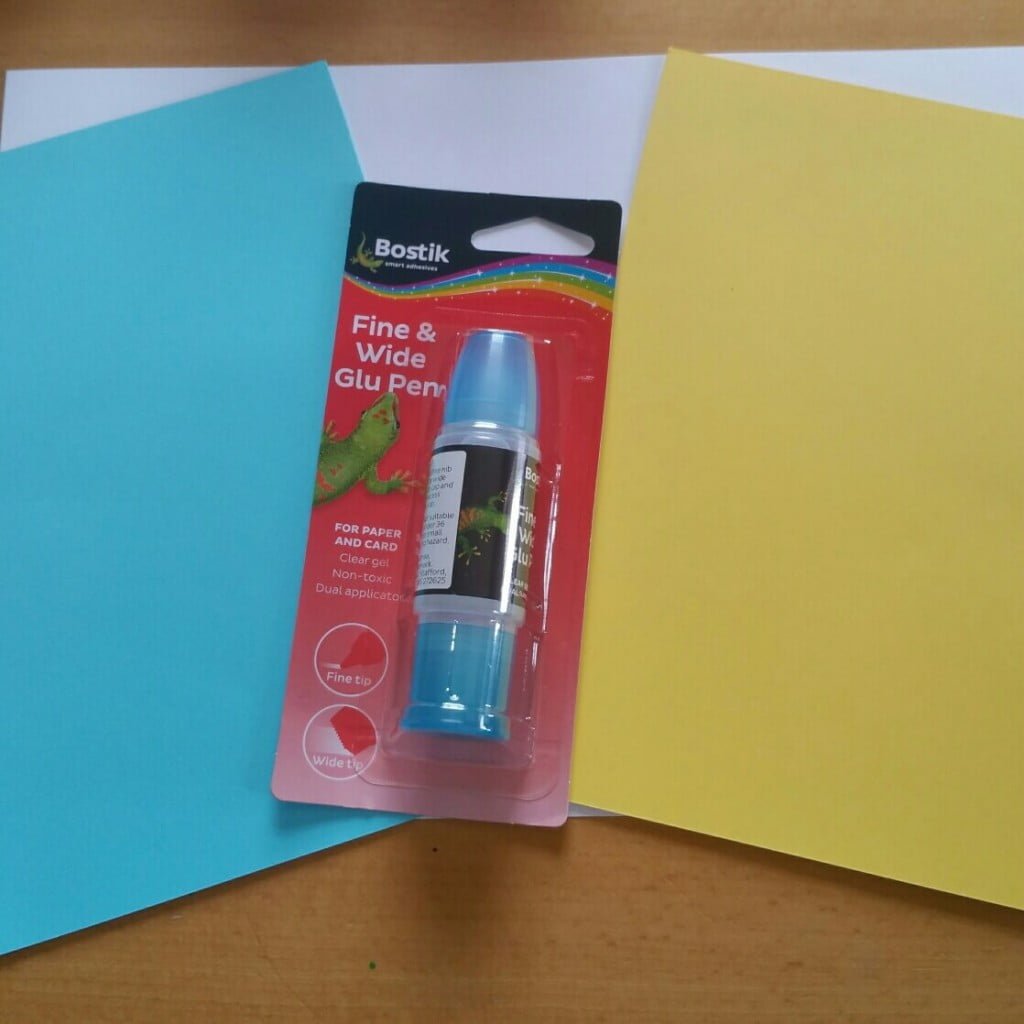 We gathered a range of bits and bobs and began by sticking a small piece of yellow and blue card onto white backing with the help of Bostik. These represented the sand and sea. We love these Bostik glue sticks as they have two ends, a thick and a fine end, which makes them really practical for all sorts of arts and crafts.
The boys decided they wanted the beach to have pebbles, so we scattered then stuck down some rubber beads to create a pebble effect.
To make a wavy ocean we cut strips of silver wavy twine and stuck them along the blue card. These were to represent big rough waves to challenge the Olympic athletes.
The boys wanted a boat to be riding the ways so we used two other pieces of card to make a boat which we then stuck to the blue card, passing it under the twine.
The boys were really please with their finished collage. Here's hoping it encourages the sunshine!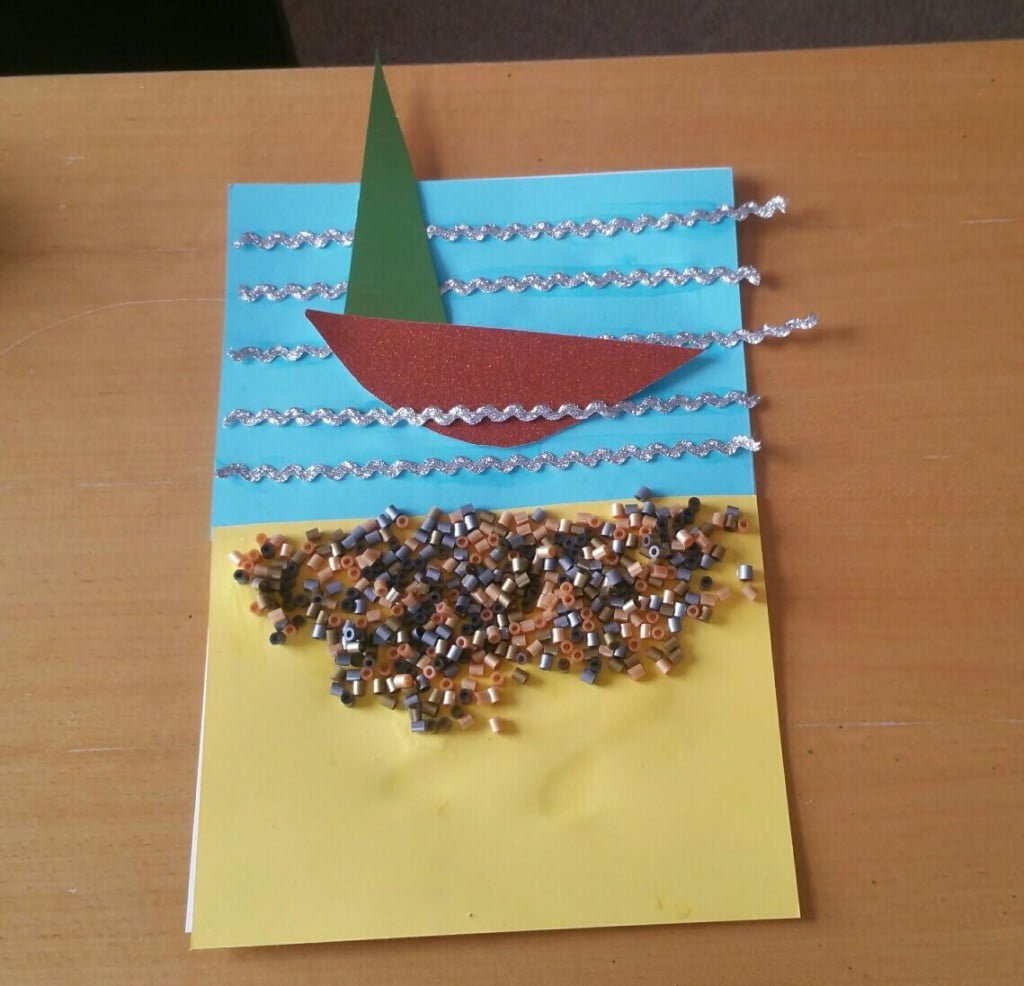 Will you be spending time by the ocean this summer? What do you most enjoy watching when the Olympics are on? We love the show jumping and swimming events.