You might have read our first article in the mini chefs series. If not you can read part one here.
I love the fact that all the children love to get involved in the kitchen. We always make sure that we set aside some specific cooking time, especially during the school holidays, but I also try to get the children involved in day to day things in the kitchen.
Peeling and chopping is one of the things that they can do and they are very good at.
Whilst much of what we cook together is from memory or 'made up', sometimes it is nice to follow a recipe.
We've been looking at the tickle fingers cookbook recently and love the way everything is all set out. It is much more than a recipe book because it is packed full of useful hints and tips to apply when cooking with little ones.
It guides you through how to engage even very young children in the kitchen, looks at first recipes you can do with them and takes you right through to much more complex things that the children can do when they have some skills under their belt. There is also a really useful section on how to limit waste – many of the recipes use some of the same ingredients so this can really help.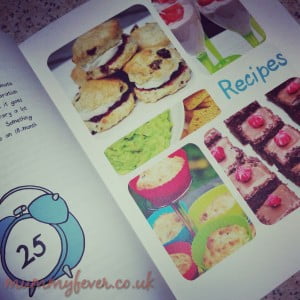 Cooking is probably our favourite rainy day activity (aside from jumping in muddy puddles of course) and there is a lot of excitement in the kitchen when we cook.
One of the nicest parts of this though is watching their satisfied little faces as they see something they made finish cooking, and of course taste testing is also popular.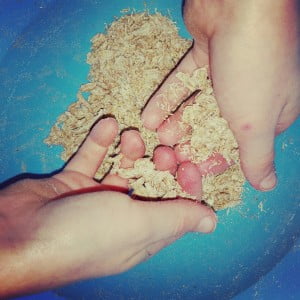 For any parent who is cautious about starting to cook with their children this is the ideal book because it will guide you through the different stages and you can start off small and get more adventurous as you gain confidence and your child gains interest.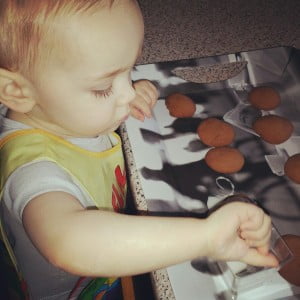 Do you cook with your children already? What do they enjoy doing most?