If you are in search of a fun-packed, on-your-feet kind of show to take your little ones to, have a think about CBeebies' Mister Maker in his hit live theatre tour!
With a fabulous supporting cast and art at its heart, this fantastic live show encourages Mini Makers and grown-ups to sing, dance and make some noise!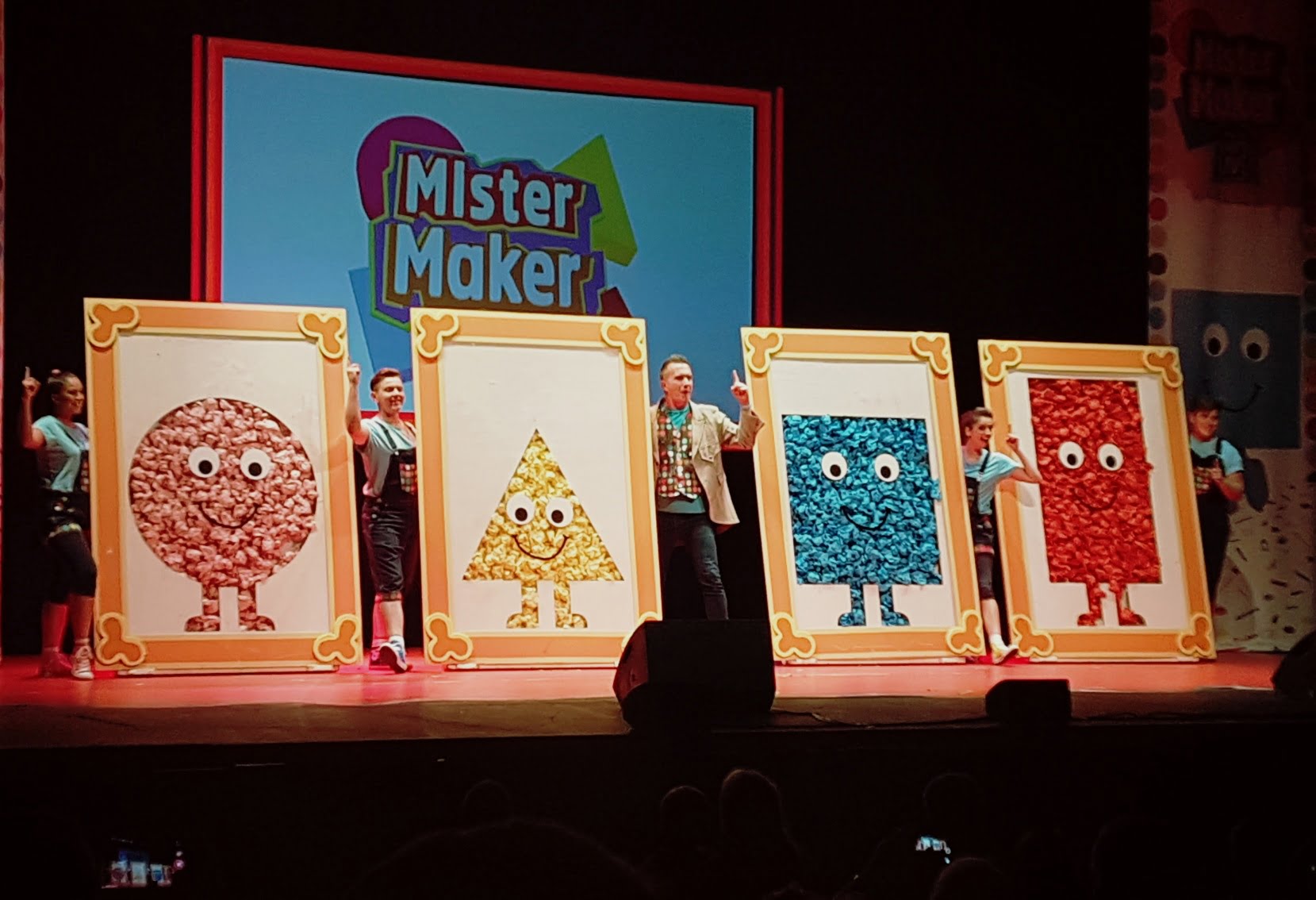 We saw this live tour in 2016. We loved it then and again in 2017 it really didn't disappoint. It is action-packed, fun-filled, with heaps of great music and audience participation.
Mister Maker Live runs for about 40 minutes, followed by a short interval and then another 30 minutes of show – just about right for little ones.
This was how I described the show last year, these quotes are featured on the website, along with other press and parental feedback. I still feel like this about the show having seen it a second time around.
Mister Maker has some serious moves, as do The Shapes of course and the clever twist on pop songs during the show gets everyone moving. One of the other great things about the show is that videos and photos are positively encouraged – that in itself in refreshing compared to other theatre productions.
That means I can show you some video snippets of the show here to give you a taste of the fun you could have.
You've got until November to see this fantastic family show so book tickets now. Share your experiences online with #IAmAShape.