I always love it when I discover new ideas for gifts. Prior to COVID-19 I had never purchased anything from etsy, and now, it's one of the first places I check for gift ideas, I love the fact that you can get so many personalised and unique things on there.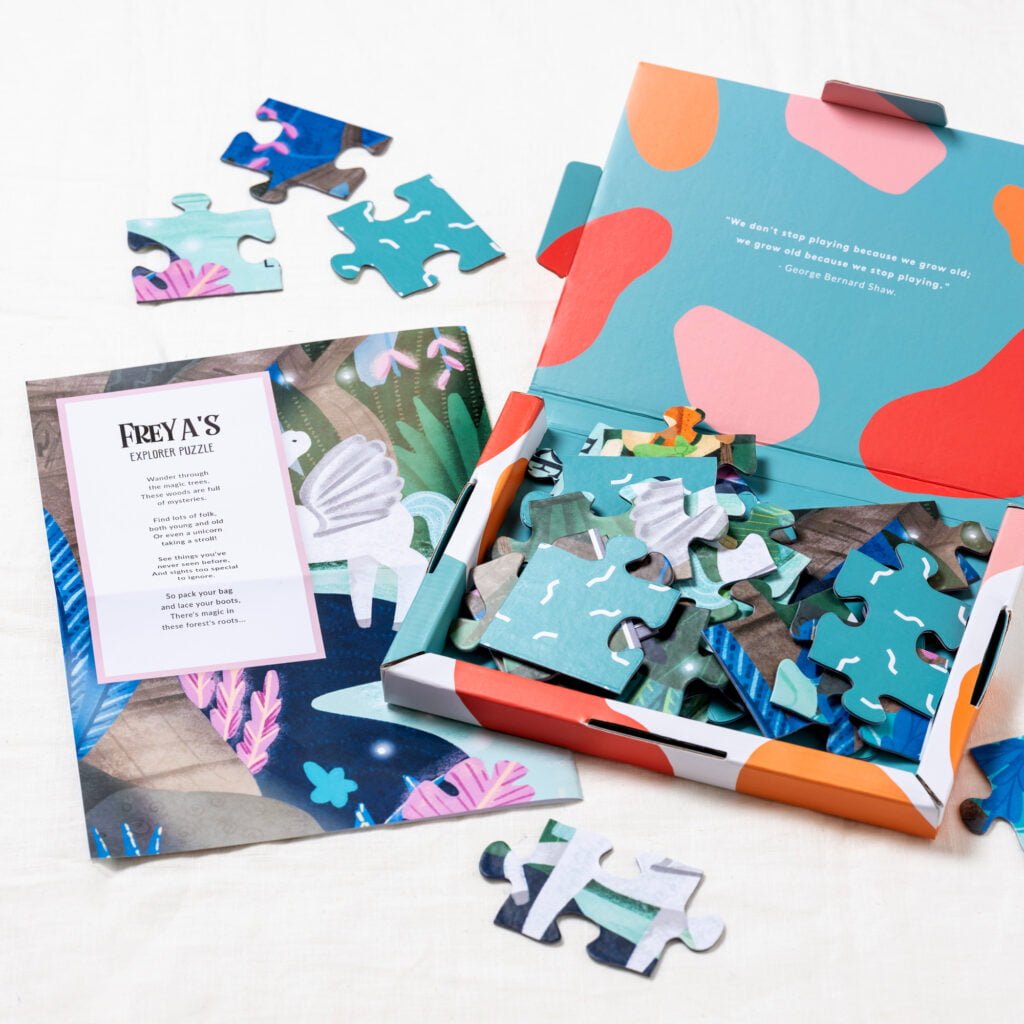 I also love smaller outlets online, who sell gifts that can be personalised. One of the places I have discovered recently is BookBlock and their range of personalised puzzles.
They have a range of A3 personalised puzzles, for children and adults alike. Complete with vibrant illustrations, each puzzle is available in 30, 42 and 150 pieces. Choose your character and add their name to create something totally unique.
Each puzzle comes beautifully packaged and therefore makes a really lovely gift.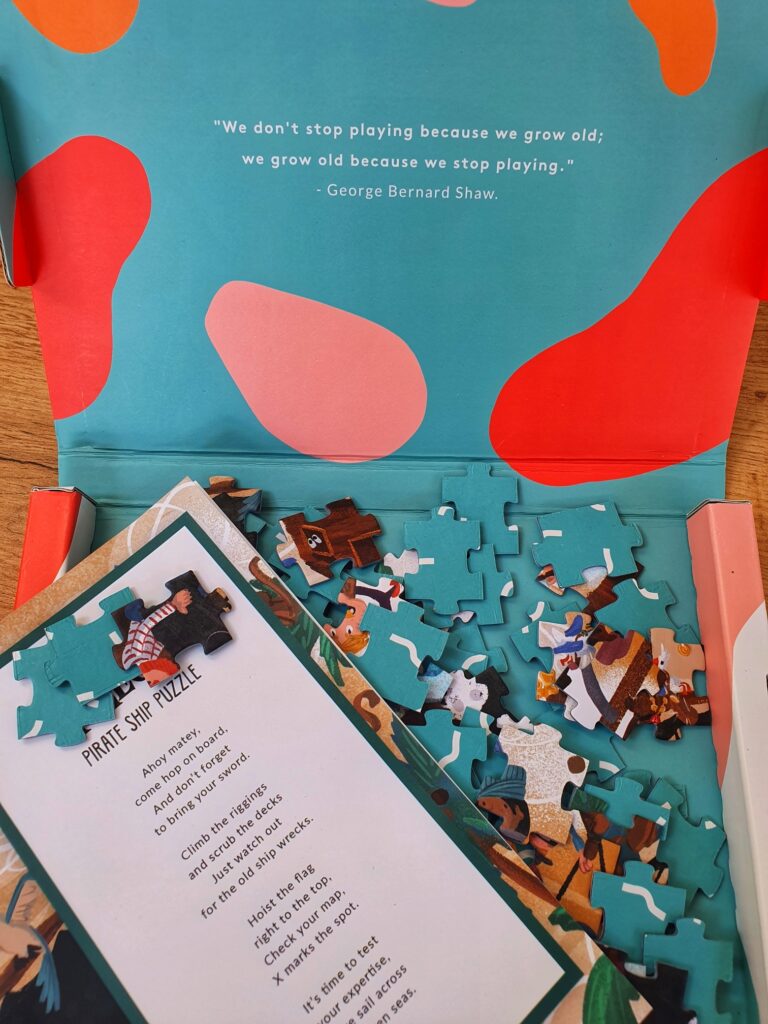 Puzzles are great for improving concentration, dexterity, problem-solving, memory, shape recognition and hand-eye coordination. This means that they are great for young and old. Many adults find puzzles a great form of relaxation and stress relief.
Unicorns, dragons, under the sea, the jungle, the future and so many more – there are tons of stunning puzzles to choose from.
The puzzles start from £18.99. All the puzzles come with an A3 help sheet and are packed in a luxury FSC corrugated box. All packaging is recyclable or biodegradable, including the bio plastic bag the loose puzzle pieces are placed in. I really love the thoughtful packaging on these puzzles.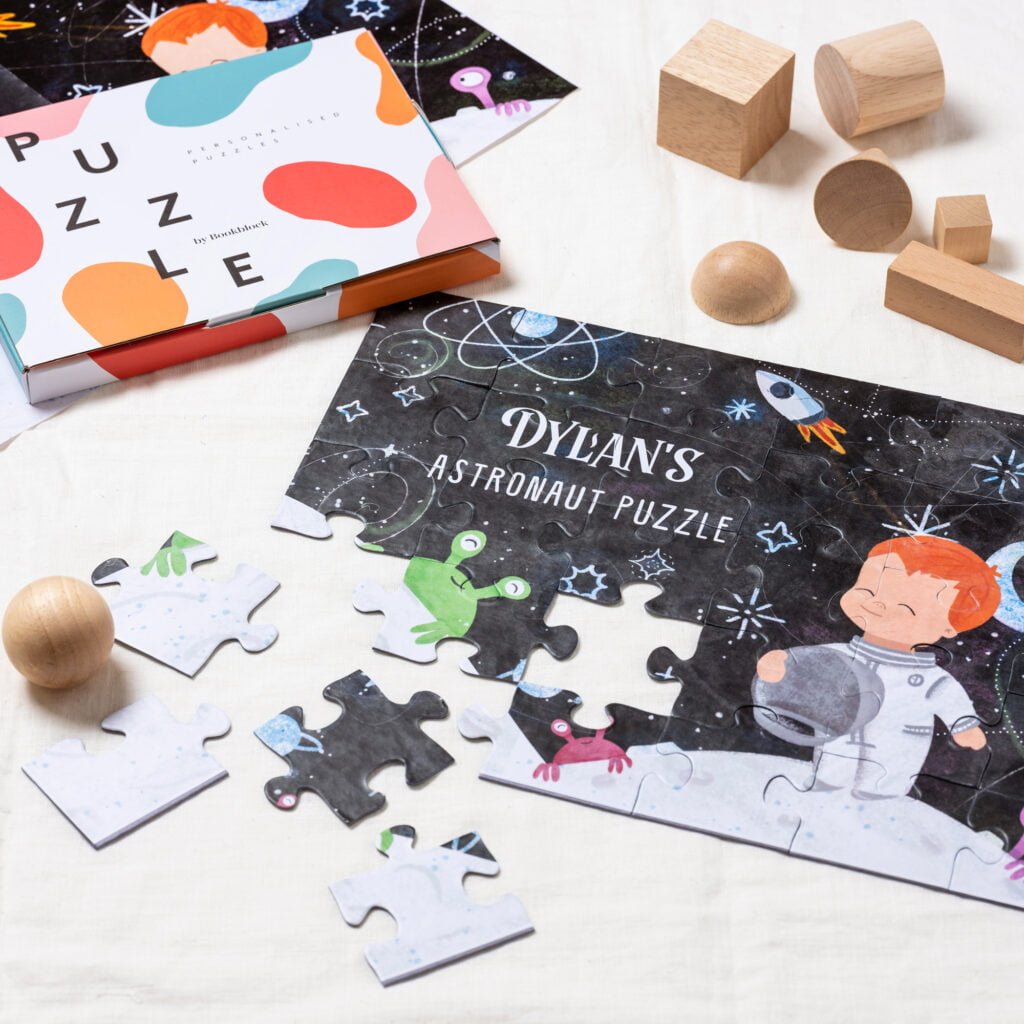 We've been trying out the Pirate Puzzle and also the Dragon Puzzle. The illustrations are really lovely and really bring the puzzles to life. The boys love the fact that they have their names on. Also means there is no fighting about whose is whose!
If you are looking for a different kind of gift from a company conscious about the environment, take a look at BookBlock, I'm so impressed and I will definitely be purchasing some of these for gifts this year.