Educational games and puzzles have been an absolute lifesaver as a parent this year. I used to get so frustrated with big box games and puzzles, flapping about how much space they took up, but I've been so grateful I kept them all this year. In fact, I've added to our collection this year and they've been hugely beneficial.
With week after week of home schooling earlier in the year with the four children, and then periods of time since when one of the children has had to isolate due to a case of COVID-19 in their bubble, educational games and puzzles have been of huge importance. These have been especially useful for the younger children, when they've had enough of formal learning, as they are learning without realising it!
Our top picks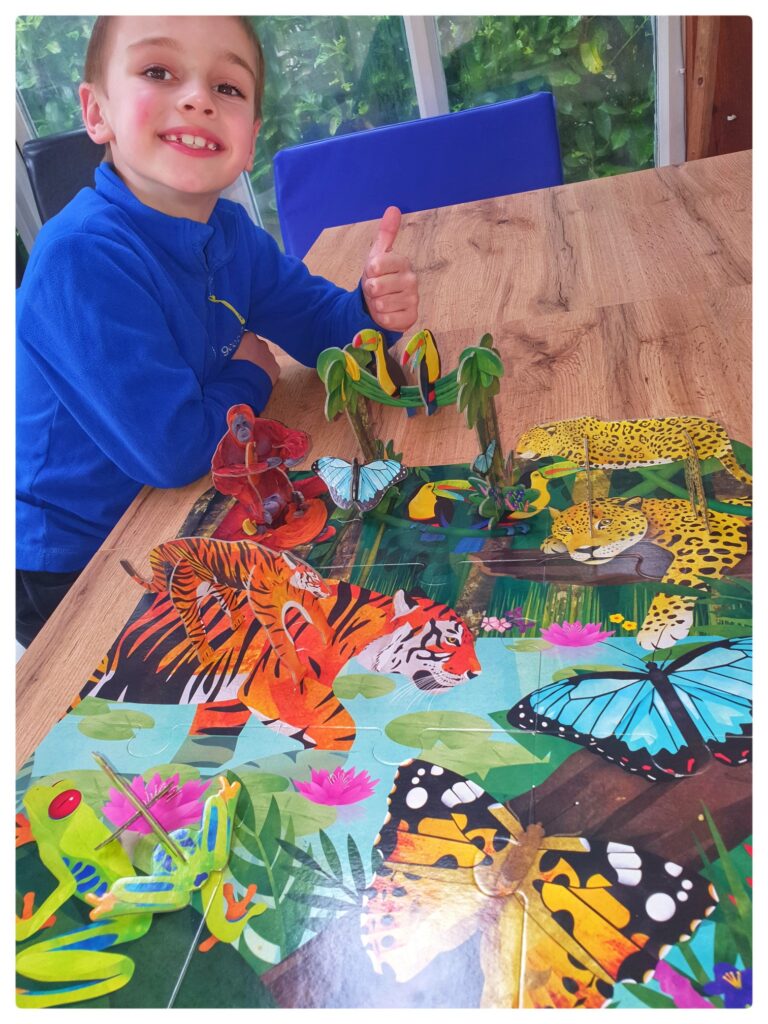 One of the best puzzles we've tried lately has been the Rainforest 3D Thinking Kit. This came at the perfect time as one of the younger children had to isolate. His current topic at school happens to be rainforests, so this was perfect as an additional home school activity.
Not only is this a very colourful giant puzzle, there are also 3D rainforest animals to construct. These puzzles are available from toysandbears.com and there are others in the range to collect.
Perfect for children aged 4 and upwards, the 3D element makes it much more interesting to construct and really brings the rainforest to life. These are currently priced at £15.29 and would make a lovely Christmas or birthday gift.
Silly Sounds is another fun game. Currently priced at £12.99, it's recommended for children 8 and over but we have found the younger children have been able to join in as well.
This one is a really fun family game for when everyone is in need of a break. It reminds me of the headbands game, if you've ever played that. Lots of fun for the whole family to enjoy. Basically, everyone gets to make and guess the silly sound stuck on your headband! This would make a great game to play as a family on Christmas Day.
This is currently available to buy from Amazon for £9.99 – and other toy retailers like Smyths.

Quick Link , the fast and frantic game is all about reactions and quick thinking. This is lots of fun and recommended for children aged 7 and upwards.
We love this game as it's different every time and you make different connections each time depending on the cards and who you are playing with.
Players race to use their squeaky suction cup sticks to snap up words that are logically related. When an opponent makes a debatable link, you squeeze your stick to call them out! Quick link is a game that develops verbal reasoning in a fun and exciting way, so it is perfect to play with children forced to isolate from school. They will feel like they are playing but the learning will continue.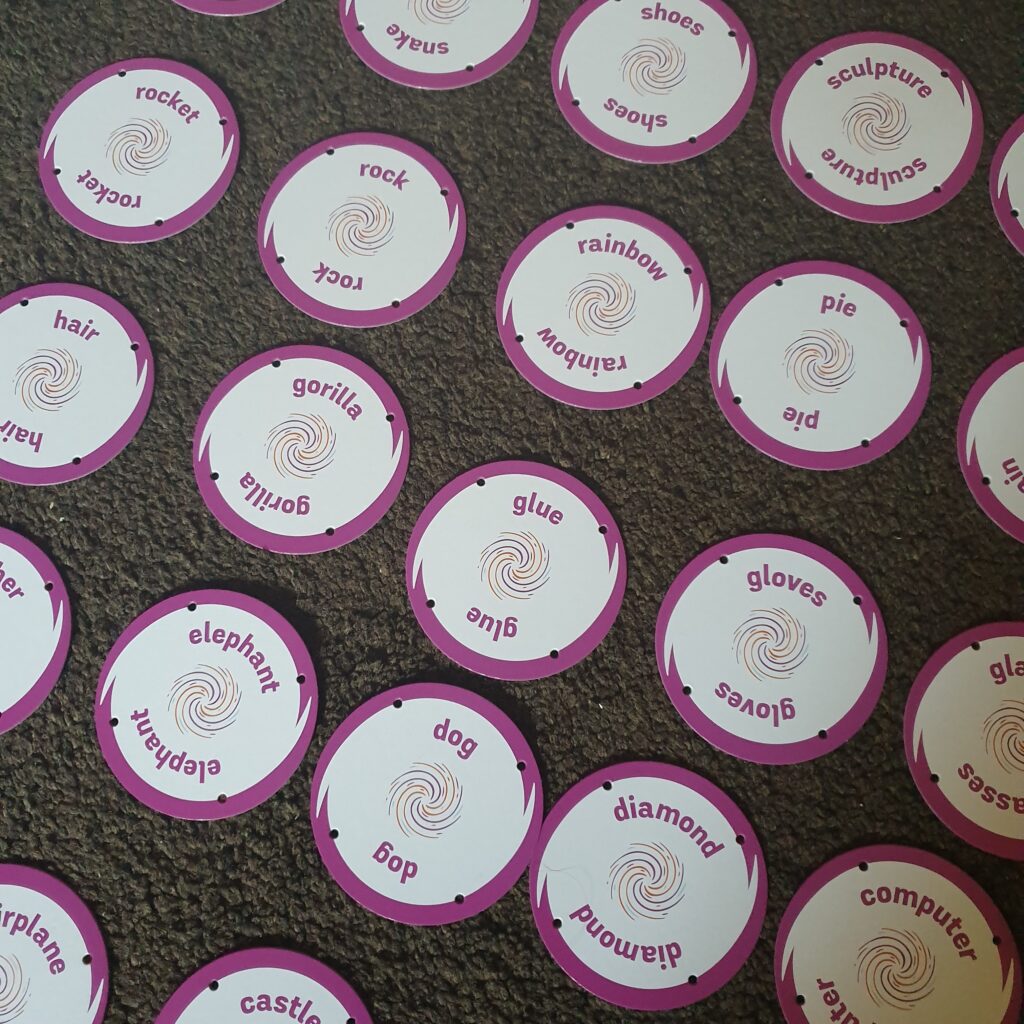 Quick Link is available from Amazon for £12.99 at the moment. why not set up a Quick Link tournament with your family, and see who gets crowned the Quick Link champion!