The Fantasy
Does your child have a play table? I've always loved the look of those wooden play tables with the storage draws underneath. In my head, my children would sit around one of those and play cars, dinosaurs, trains or whatever other adventure was going on that day. All the toys would stay on the table and it would look like a really nice bit of playroom furniture.
As I said….in my head that's how it goes, but that's not real life is it?
The Reality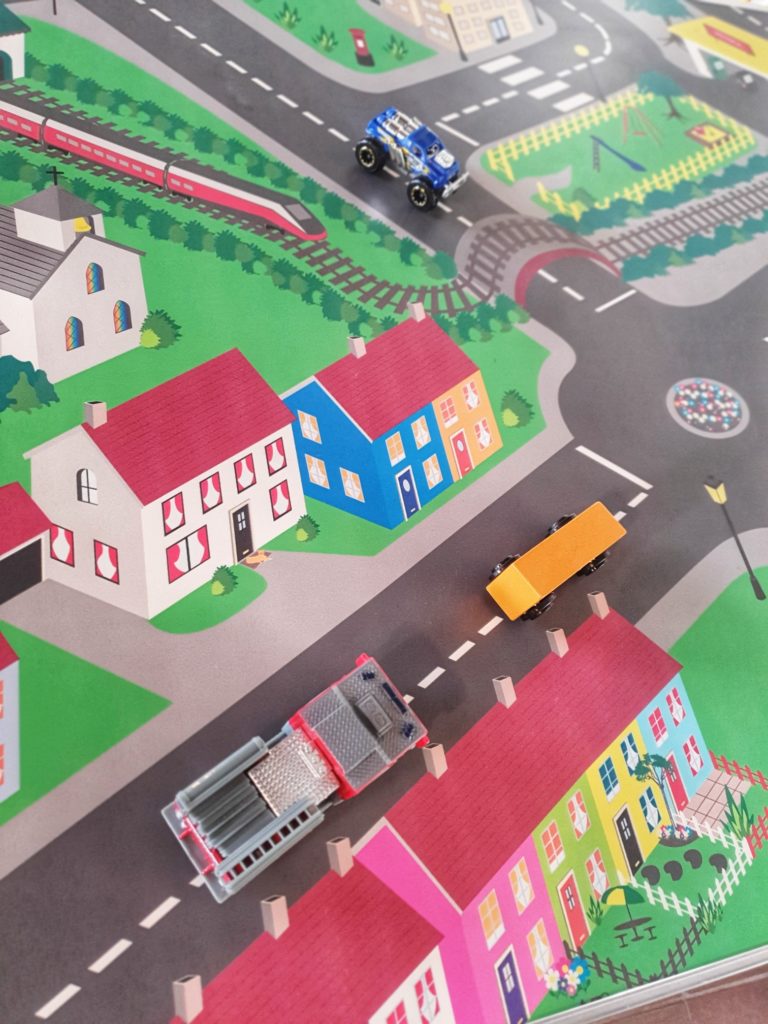 The reality really is very different. Play tables are huge things, massive pieces of furniture that people can walk into, trip over and can be just generally in the way. Although they are big items , the play area on them is not huge.
Toys spill off onto the floor, or children stop playing on the table because they maybe want to set up a train track and there is not enough space.
In short, they aren't the dream that I once had in my pickled parenting head.
The alternative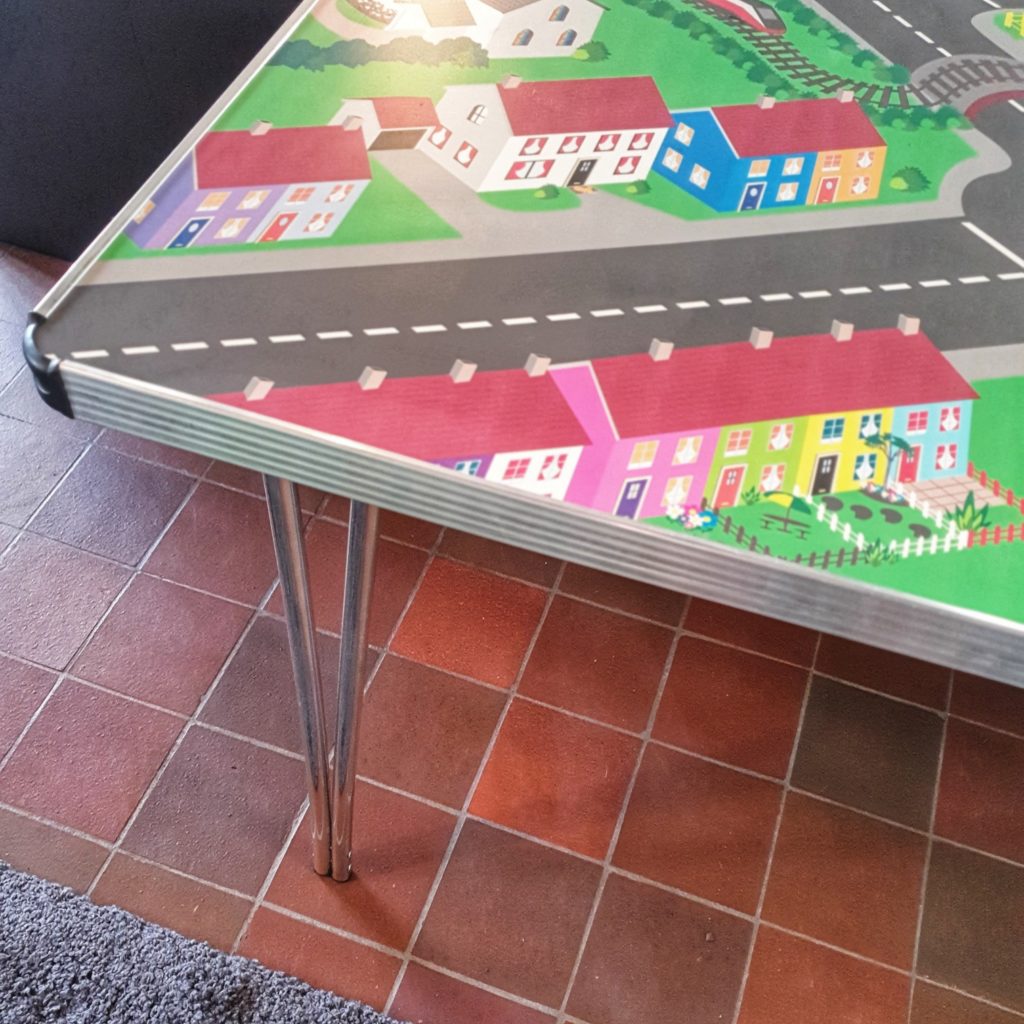 I've recently come across the most fantastic alternative to this play table conundrum. GOPAK now produce activity tables for play. You might be familiar with the GOPAK style of tables, perhaps you remember having them in school, perhaps you've seen them used in your children's school?
As a table these are robust and easy to store, with sturdy folding legs. Adding a choice of designs to these tables turns these into practical play tables. They can be made in a range of designs and heights.
The Town has roads and roundabouts for budding car enthusiasts. The Farm depicts a rural scene, who will be the first to spot Mr Fox? The fields are big enough to add your own farm animals and further expand the play.
The Zoo includes the "Big Five" with space to add your own zoo animals to the enclosures – the play possibilities with all of these are endless.
We opted for The Town, but could have happily gone with any of the tables to be honest. They also have tables with sunken spaces in the middle for things like LEGO or crayons, pencils and so on. I almost opted for one of these as we have so much LEGO, and also thought this could double as a craft table.
The biggest bonus of these tables as far as I am concerned is that they can be folded down and stored flat. They would slide under a bed, into a large cupboard or stand up against a wall easily in your garage or other storage space. They are quick and easy to assemble, wipe clean and very sturdy and well made.
This table has been a lovely addition to our play space and will, I'm sure be the location of many adventures.
I also think that this table will be great in the summer months, as I fold it down and take it outside for the children to continue their play outdoors.
I'm kicking myself a little that I didn't get the tub table, as I think that this would have made a great craft area for the children, these come in four lovely colours.
These tables would be perfect in early years settings and also places like waiting areas at doctors and dentists.
A useful gift
If you are a bit stuck for a gift idea, why not get your children something like this. The tub tables in particular can be used for so many different things, they would benefit children across a wide age range. Gifts don't have to be about buying the latest plastic rubbish that they will go off in a few weeks – the best gifts are the ones that will bring pleasure for years to come.
Have you go a play table? What type would you go for?
This is a collaborative post.