Have you watched Mickey and the Roadster Racers with your little ones? It's one of those catchy songs I find myself singing at traffic lights – I just can't get it out of my head.
It's a really fun show and there are now some equally fun toys so little ones can carry on acting out the scenes from the show.
So what's new?
Speed Race Super Training Tracks:
The ultimate Mickey Roadster Racers Training Track! Race the cars at full speed and be the first to cross the finishing post. Who will win? With traps and surprises along the way, this set is sure to provide hours of racing fun. Set includes two mini vehicles, Mickey Mouse's Hot Doggin' Hot Rod and Pete's Super Crusher.
If your little ones like racing each other this could be fun!
Mickey Roadster Racers Garage: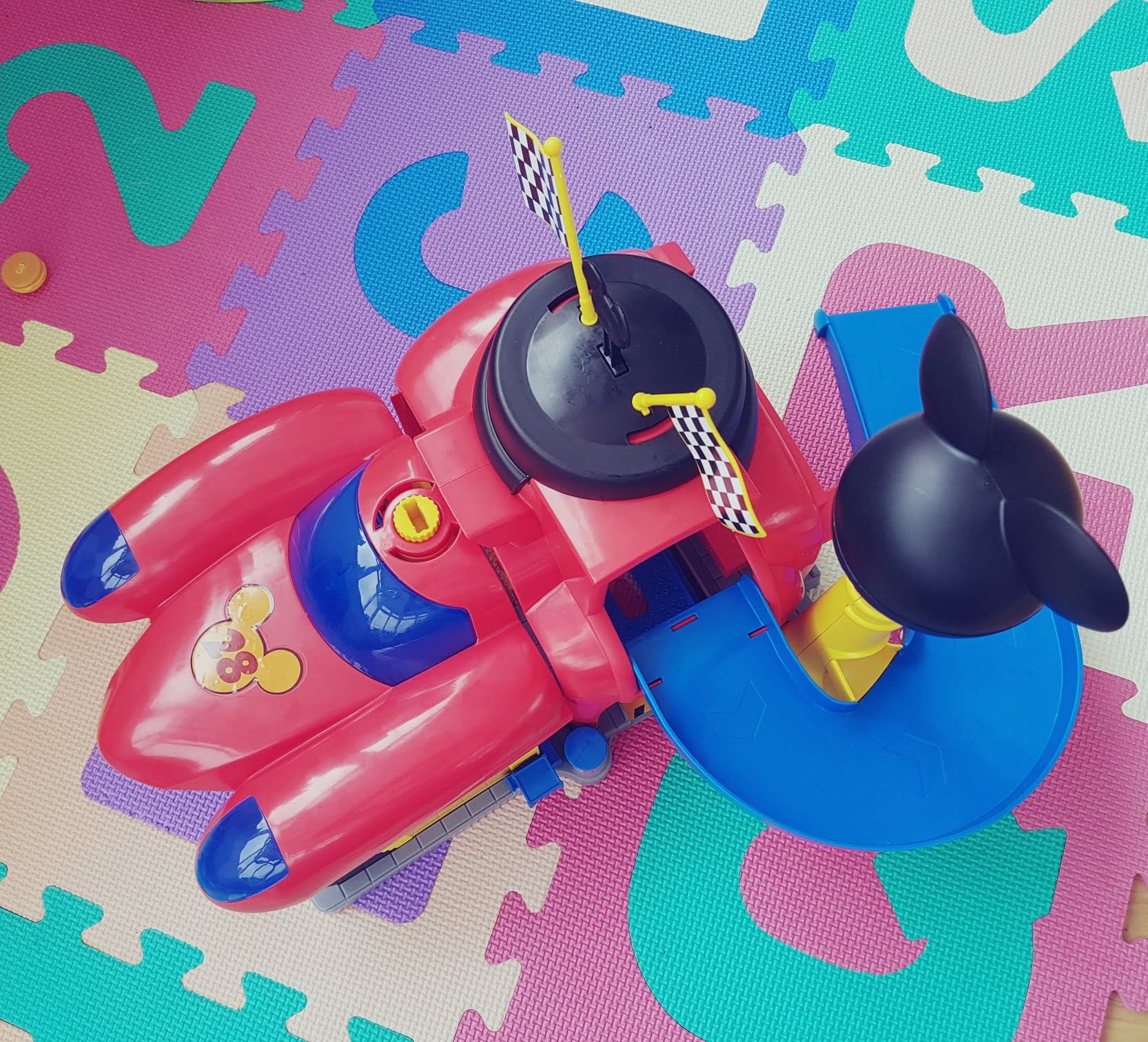 Get set for a Roadster Racer Adventure with Mickey's Garage. This fantastic playset looks just like the garage in Hot Dog Hills! The set includes light and sound effects, one exclusive Mickey figure, two cars with interchangeable chassis and lots of racing and mechanical accessories.
Race down the track or pull into the pit stop for a quick repair. For even more fun, the Mickey Mouse figure activates the lights and sounds when you place him in the garage; it's magic!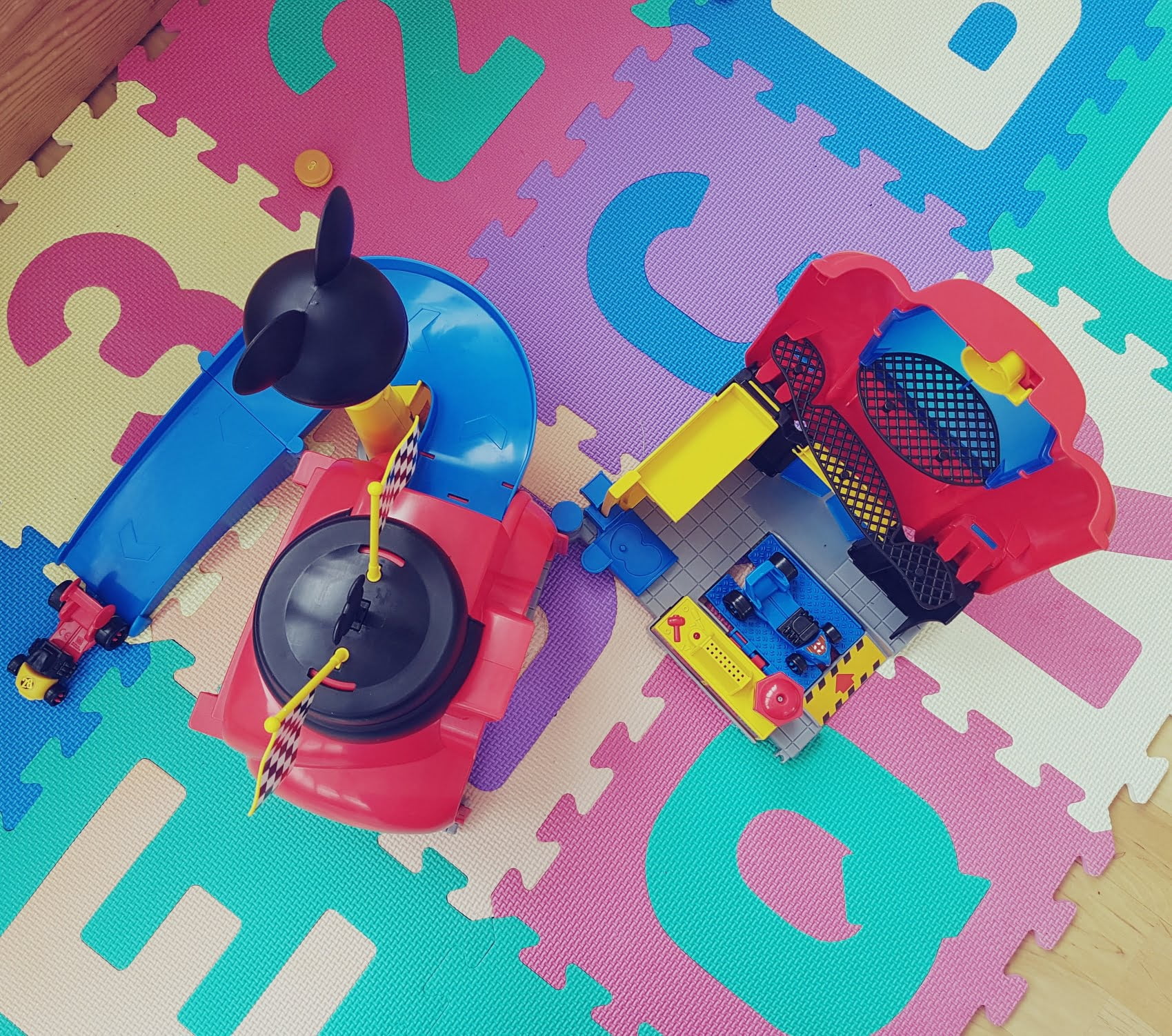 This is lots of fun but does require a bit of set up time, so pre-warn your children they won't be able to play with it straight away. Batteries aren't included so stock up on some triple A batteries for this one. It isn't especially robust, so if your children are a little heavy handed with their play this might not be for them.
If your children are quite dexterous and have good fine motor skills then this is certainly something they will enjoy as the set is quite fiddly with lots of small parts.
It's a really fun playset that provides hours of fun and imaginative play for little ones. Would your children enjoy this?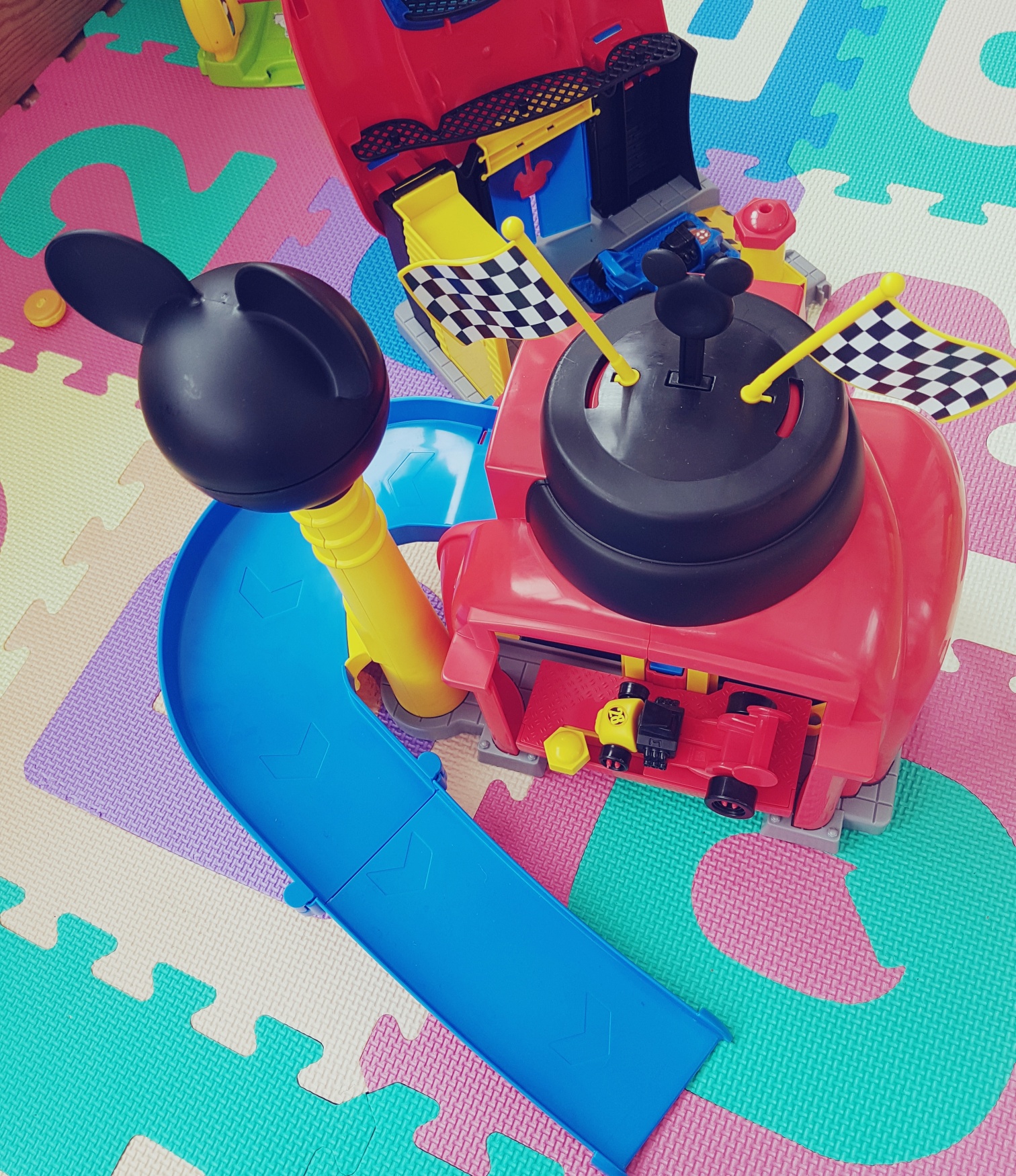 Mickey Roadster Racer RC:
Hot Dog! It's Mickey's Roadster Racer RC Car! Speed into first place with this amazing full function remote control car. Capable of high-speed turns and manoeuvres this speedy vehicle is sure to provide hours of racing fun! Let the adventure begin.
If you are looking for a 'first' remote control car for your little one, this could be a good bet.
I love the look of this car, our boys would have fun with this!