Hair care is something that can alter quite a bit after having children. It's not that as mums we care less about our hair and don't want it to look and feel good, just that other things take our time away from just doing our hair.
How hair care changes after children
Before children I washed my hair every day. After having my first baby I managed to keep this up for a little while but that all changed when I discovered dry shampoo. I've since probably only washed it twice a week. The time it takes not only to wash it, but more so for me, dry it and straighten it, just doesn't fit with being a mummy and the other things that need to happen each day.
Lots of mums say they have their hair up more since having children. I quick up do, the mum bun perhaps? It's something I see a lot on the school yard. Honestly, if my hair was light enough to stay up in a mum bun all day, I'd wear it like that all week, but it's so heavy it just flops down. I have to go with a heavy duty crocodile clip to keep it out of the way.
A bit of hair TLC
As I don't get to give my hair the TLC it once got these days, when I do wash it, I like it to really count. I love body scrubs, but I only discovered recently Lee Stafford does something similar for your hair. I have to say, I haven't been this excited by a shampoo in a VERY long time. I'm totally hooked on this stuff.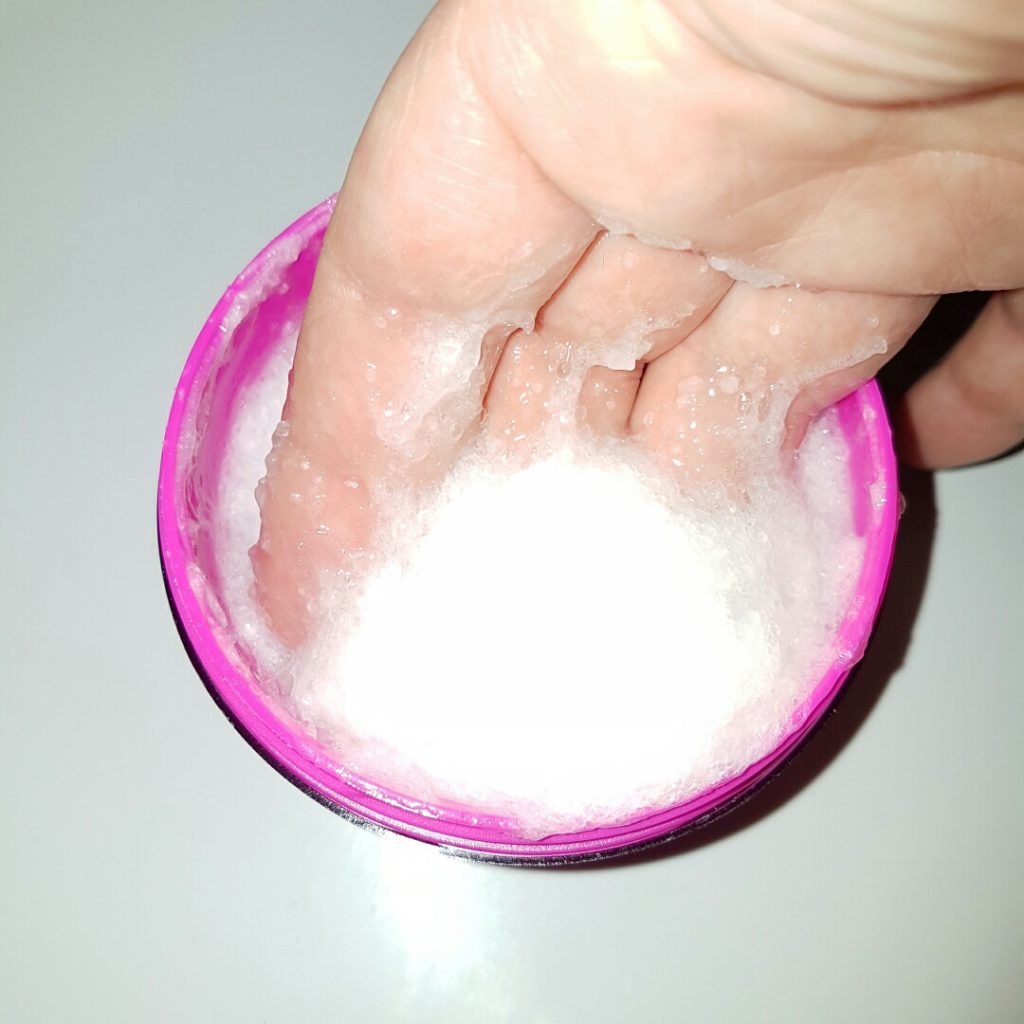 It's called Sea Salt Crystal Shampoo, and although at £9.99 it's about four times the price of what I would normally pay for a shampoo, it is currently on offer in Boots, where you can get three pots for £15.
My hair hasn't felt this good in ages, so I'm pretty sure I am going to keep on using this from now on. It's a total dream product to use, you don't need much, as it is thick and luxurious, and when you massage it into your hair, you head gets an exfoliation as well. The shampoo is enriched with super nutritious seaweed and algae it deeply cleanses the hair, while the sea salt crystals exfoliate the scalp and purify pores, leaving your hair with plenty of oomph!
My hair hasn't felt this good in ages and it is way more shiny than it's been in a very long time – I feel as if this has given me my old hair back somehow! The post-baby dryness has finally gone.
Did your hair change at all after having children?
What about conditioning?
I've been following this lush shampoo with the conditioner that matches it. The Sea Salt Foam Conditioner is a really clever product in my opinion. I love conditioners but one of the things I struggle with is getting all of the product out of my hair. This isn't an issue with this conditioner. The liquid is pumped into a foam, applied to the hair, but because it is a foam, it rinses really easily, leaving no product residue in the hair at all. Genius!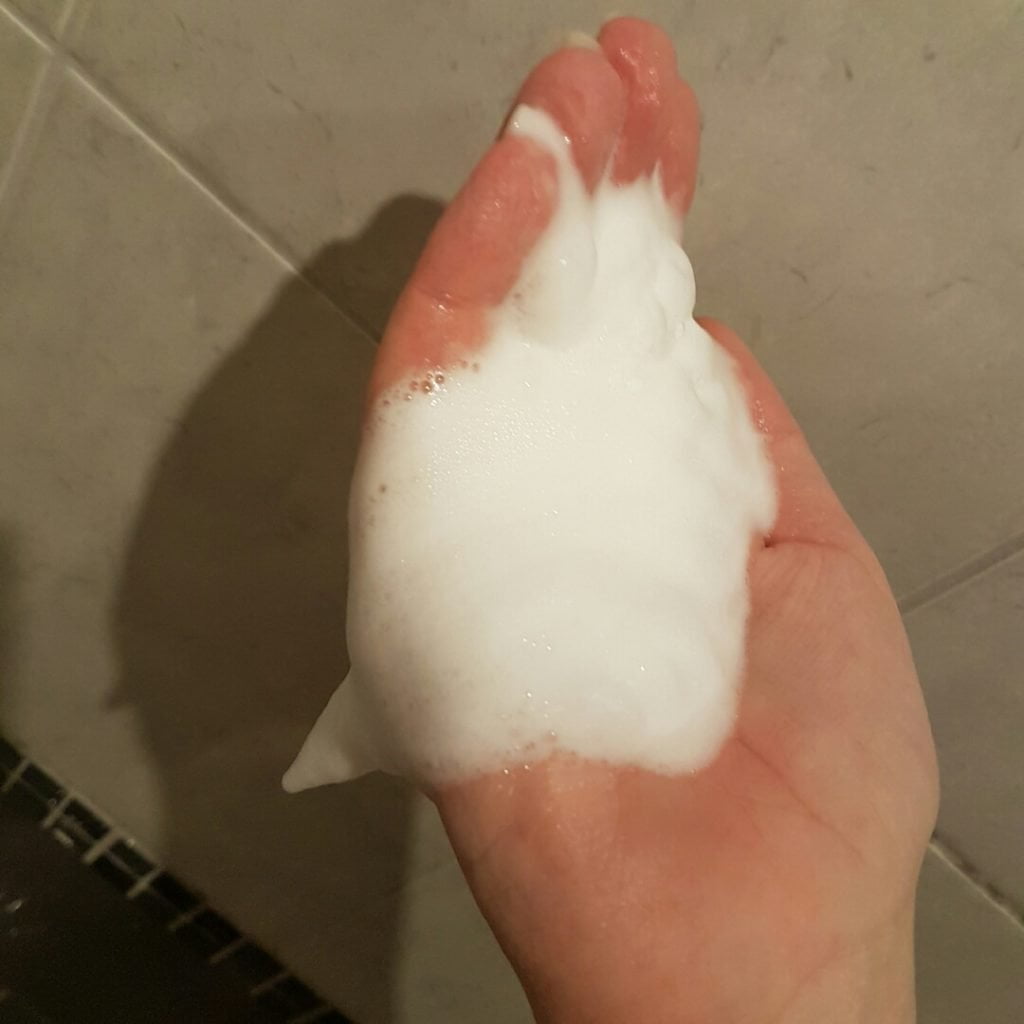 If you are into your styling products, then there is a product you can use from the same range. The Sea Salt Styling Mist is also enriched with seaweed and algae and a sprinkle of Sea Salt, this unique Sea MiST conditions and controls hair while adding a touch of texture and subtle padding for natural swoosh.
Designed to condition, calm and control fluff and flyaways, whilst gently plumping hair and encouraging texture.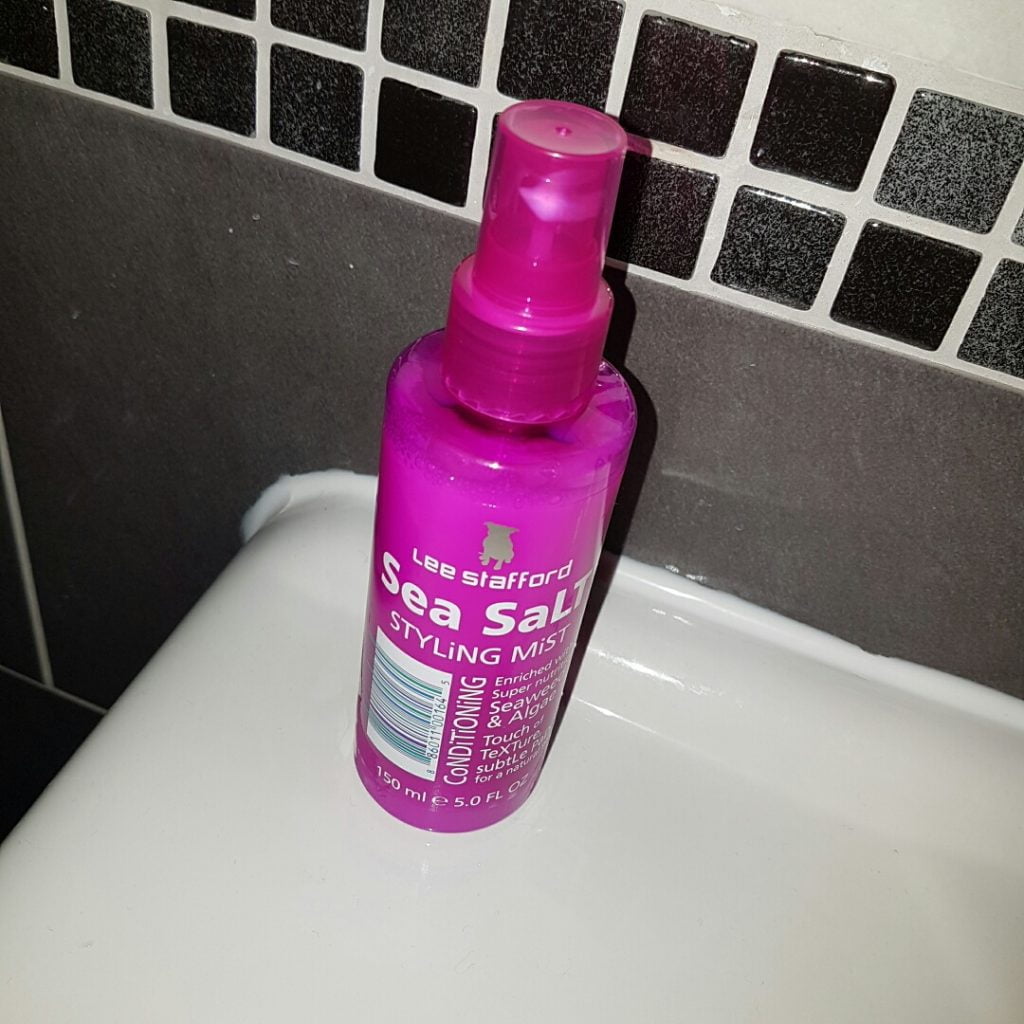 Keep hair going longer
Despite my love of this range, there are still days between washes when a spray or two, of dry shampoo is needed. I've not tried Lee Stafford dry shampoo before but I do like the Transforming Dry Shampoo by TIGI. Launching today, this dry shampoo will help you last longer between washes, makes your style last longer, makes hair smell nice and takes away any greasy feel your hair might have between washes.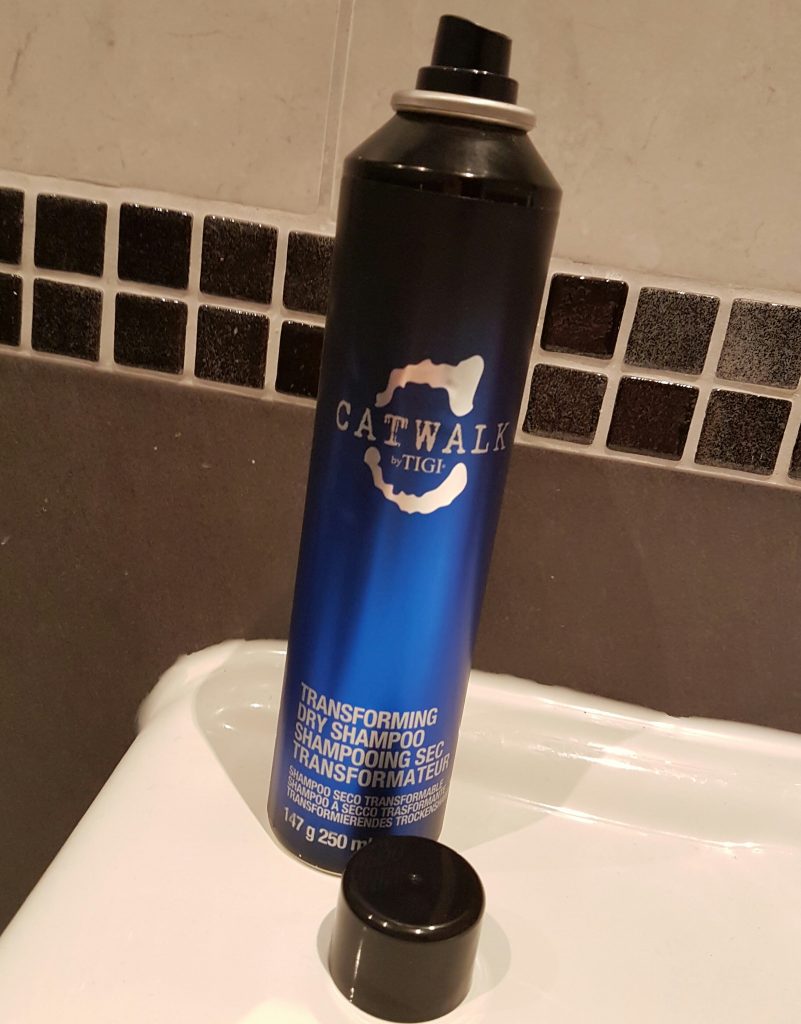 This is available from salons nationwide. Many of you mums I'm sure are already fans of dry shampoo – it's one of those mummy essentials.
These are my current quick fix mummy hair products, meaning my hair is as close as it can be to the pre-baby days, whilst not requiring any more time spent on it. Now if only I could fix the stray grey hairs as fast! Any thoughts?