Bubbles – what is it about them? Children of all ages go crazy for bubbles don't they? They can chase them for hours on end and it is a real sensory experience.
Bubble play is something all our children have always enjoyed, from babies, to toddlers and older children, bubbles always have a positive effect. Sometimes it's been excitement and sometimes it's been a real calming effect, but it's always positive.
I've always felt that watching bubbles is quite therapeutic so I'm not surprised that children love them.
There are loads of benefits of bubble play including:
hand-eye and foot-eye coordination
visual tracking skills
spacial awareness and a sense of direction
gross motor movement, balance and muscle tone development
oral motor skills
speech, hearing and language development
the overall calming effect they have on children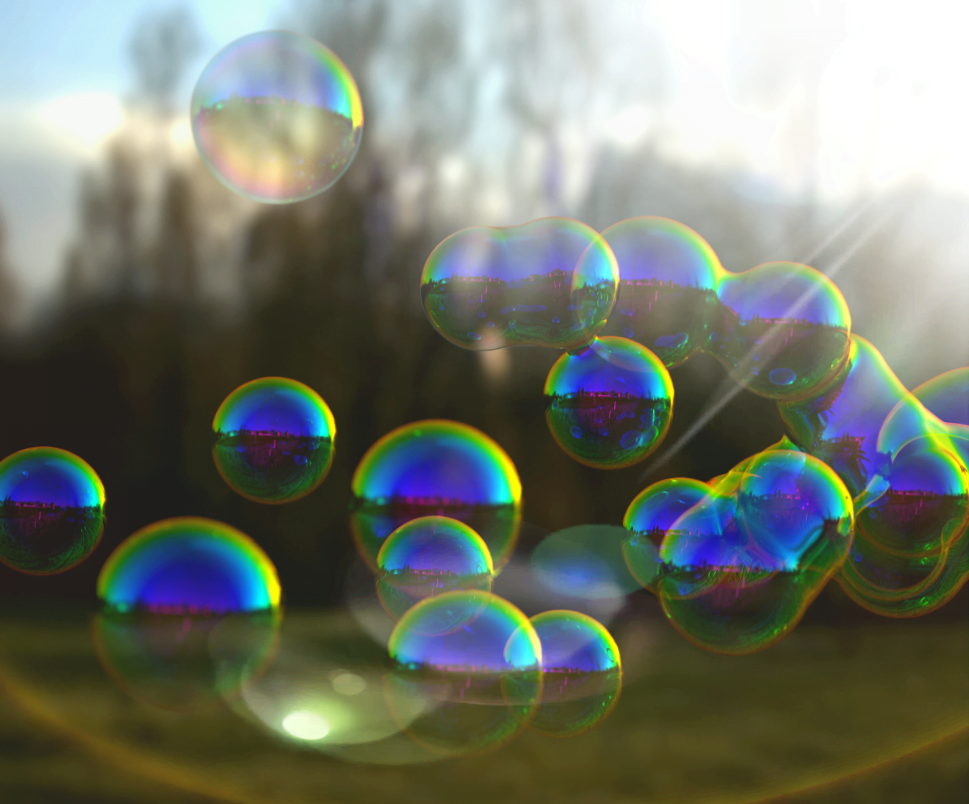 The simple exercise of blowing a bubble encourages children to practice deep breathing which has calming effects on the body. So next time your children are having a bad day, are tired or irritable (they all have them). Instead of fighting a losing battle, get out the bubble mixture, get them blowing bubbles and have some fun. You'll both feel better, more relaxed and able to face the day – Maybe us grown ups should do the same when we are having a bad day! Perhaps these could be the new handbag hero?
Chasing bubbles, and running, jumping and stretching for them means that children are exercising and using all the muscles in their bodies. Bubbles can change direction quickly so this helps to develop skills in direction and build quick reactions.
There are loads of bubbles on the market these days from tiny pots of bubbles we often put in party bags, to bubble wands, to huge sophisticated bubble machines, but they all bring a huge amount of pleasure in my experience.
We love the Gazillion Giant Power Wand which is priced at £12.99, for super-sized bubble fun.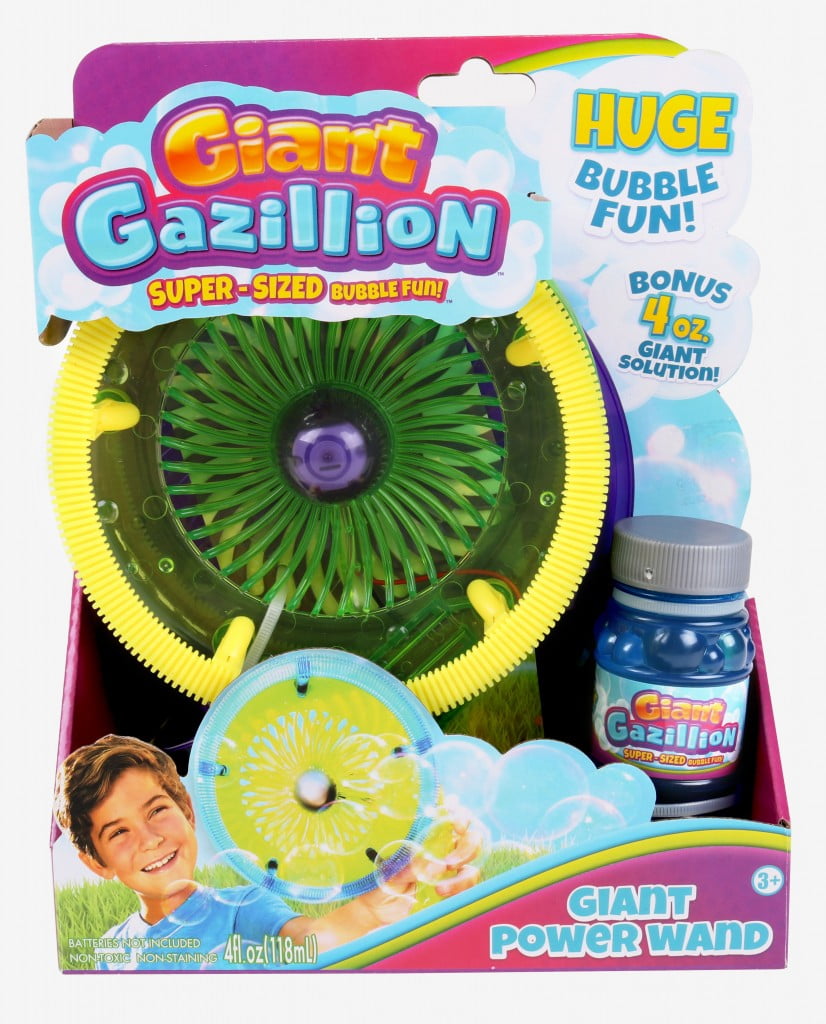 Gazillion Bubbles give children the ultimate bubble experience! The special formula used to create Gazillion Bubbles solution has been shown to create bigger, more plentiful bubbles, but for 2017 the experience gets even bigger taking its superior bubble solution to another level as well as new gadgets and gizmos that will create bigger bubbles than ever before.
Gazillion Bubbles are PREMIUM bubbles and are available in both original and Big Bubble solution. Bubble solution refills come in 8oz, 2L and 4L bottles – which means you can always have a stash of solution – no one likes it when the bubbles run out do they?
Bubbles are perfect as we start to get into warmer weather and always part of our summertime play outside. Kits like this also make great gifts and they are fantastic for summer parties or birthday get togethers.
You can pick up the Giant Power Wand at Argos – The motorised wand helps children to create huge bubbles that stretch at the push of a button. The set includes everything you need to start making huge bubbles straight away, including an 8 oz. of giant solution. Just dip and create massive bubbles!
Do your children love bubbles?