Discover the methodology, professional stylists use to find the perfect necklaces for every dress and occasion to create a unique style statement.
At the beginning of human history, humans used to craft necklaces out of natural elements such as leaves, branches, woods, etc.; and wear them to decorate themselves. With the advancement in craftsmanship, precious metals like steels, silvers, brass, golds, etc. started to get used in making this jewellery.
Today, the necklace designs incorporate many of these materials, while also offering lots of personalisation through beads, gemstones, diamonds, and other such adornments.
How to Choose the Right Necklaces?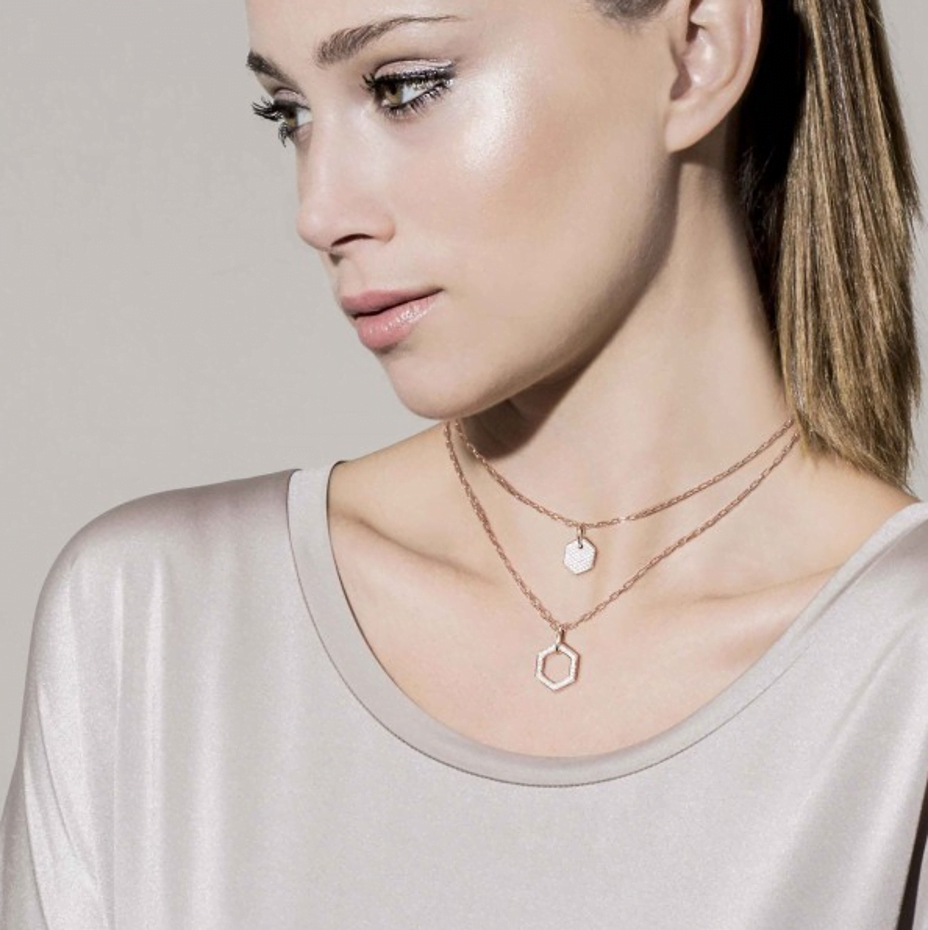 Unlike many other jewellery items, necklaces can still be one of the most exciting and seductive parts of modern women's outfits. In fact, they are so important that many even plan their entire outfit around the necklace. Versatility, comfortability, as well as the availability of many different designs and styles, make them a must-have jewellery item in any woman's closet.
Being such a big part of outfits, choosing the right necklace to complement or enhance an outfit is paramount. However, due to the abundance of options available, it's not easy to choose the right one. So, let's find out a few things you need to consider while buying or wearing a necklace.
Boldness vs Subtlety: As a general rule, it's ideal to wear a chunky, statement necklace to any casual and glamorous occasions, while a relatively formal event is ideal for wearing a fine and delicate jewellery necklace. However, as frequently seen on the red carpets, you don't necessarily stick to this principle.
Occasions and the Time of the Day: In addition to the occasional considerations mentioned in the first point, necklaces should also be worn in accordance with the time of the day. For example, a gold necklace with glittering diamond is perfect to be worn at night, but they can be quite menacing in the daylight.
Pairing Necklaces with an Outfit: While it depends a lot on your personal taste and preferences, usually, a sparkly dress should be paired with a diamond or crystal solitaire; while a bold statement necklace would be perfect with a cocktail attire. If you are wearing an elaborate dress, opt for a simple and sleek piece, and vice versa. Besides, the long chain necklace with a bold pendant goes well with formal daytime outfits.
Different Necklaces for Different Necklines
As necklaces sit on your neck, one major thing to consider is the neckline of your dress tops. If you are wearing an open neck top, it would be best complimented with a 14" collar necklace. The 16" choker necklace, on the other hand, goes well with a formal attire with a regular neckline.
If you are a fan of layering multiple long necklaces, the most suitable neckline is the turtleneck, while the boat necks are also perfect to wear a couple of long strand necklace. Whereas, the shoulder and neck bearing strapless dresses are a perfect match for 20" or longer matinee necklaces.