The swimsuit 'season'
Whilst we do perhaps need a swimsuit all year around for any pool time we get with the children, swim classes with babies and so on, there is definitely a swimsuit 'season'.
That period, normally in the summer months is when perhaps you are going away and suddenly realise that yes you will have to get a swimsuit of some description.
The embrace your body movement
Now I know that online in recent years there has been a real swing towards women who are able to embrace their post-children bodies in all their glory, ditch the swimsuit and hit the beach in a bikini. That's great, don't get me wrong, if they can do that I applaud them.
Obviously then there is the group of mums…I know there are plenty of you out there…who regularly wear a bikini anyway, as you probably look exactly how you did before you had children. No envy there…honest!
Then there is the rest of us who couldn't even contemplate wearing a bikini and struggle hugely feeling relaxed whilst wearing a swimsuit. This is the camp I am well and truly part of. To say I'm not a fan of wearing swimwear would be a gross understatement.
Looking for a miracle?
I loathe swimwear so much it distracts me from enjoying the moment, which is wrong. I need a miracle and there is one out there in the form of the Miraclesuit Swimwear. These swimsuits are said to have three times the holding power of a regular swimsuit. There are tons of patterns, colours and styles to choose from, with a range of fastenings, straps and matching accessories like kaftans and sarongs.
If you are looking for that extra bit of hold and support when you are at the beach or pool then one of these might be for you. This is the Barcelona Swimsuit, it comes in four different sizes and four different colours. This has a slimming system that thins your waist, lifts your bust and shapes your bum and you can wear it with or without straps. It is fully lined, with an underwired cup and a medium leg.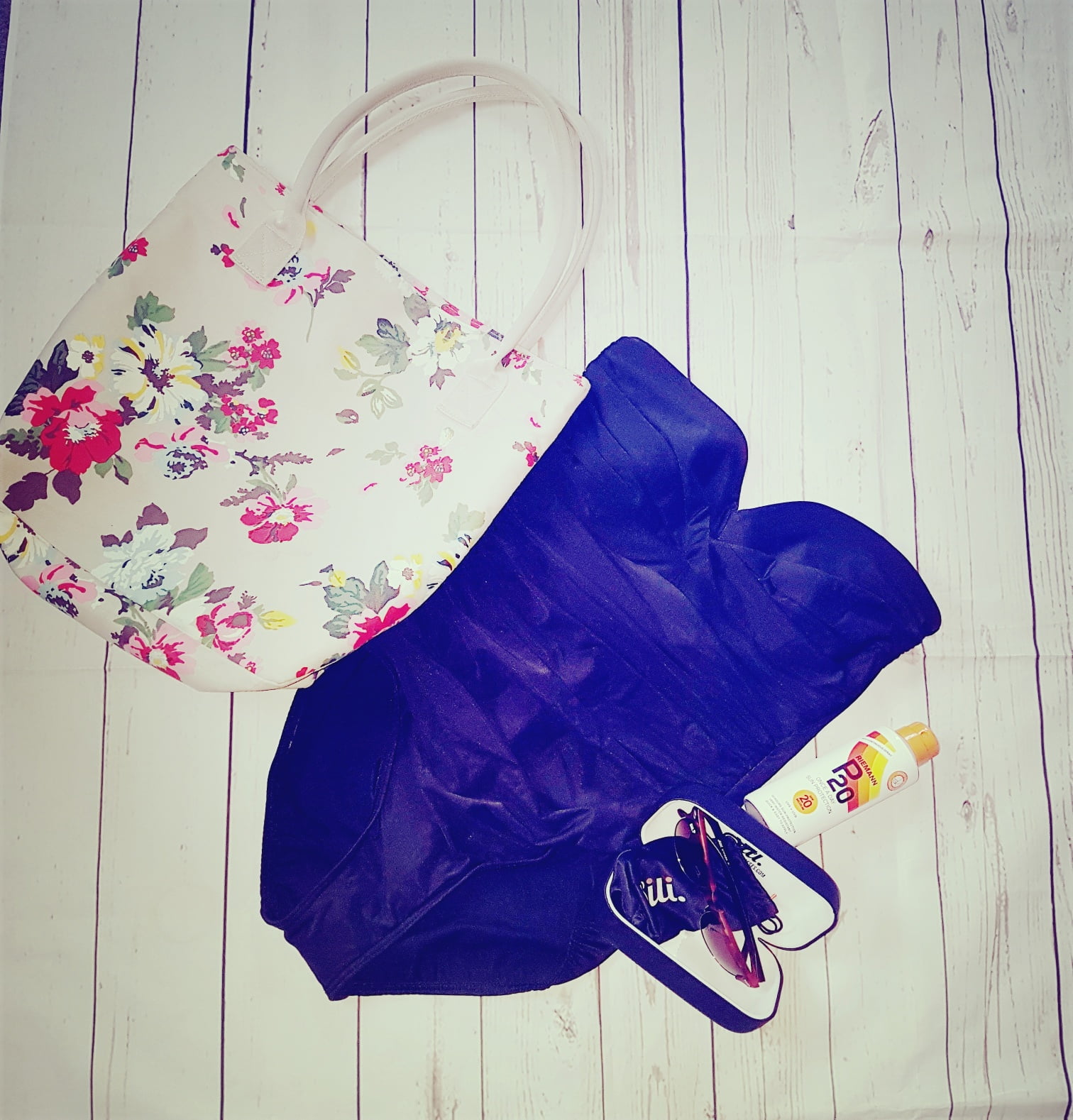 If this isn't your sort of thing, there are tons of other swimsuits in a range of styles. It really depends what you are looking for. Don't worry about feeling like you are wearing Spanx on the beach though, these swimsuits don't feel restrictive, just supportive.
As a Mummy Fever reader we are able to offer you a 15% Discount from UKSwimwear.com – just enter the code MUMMYFEVER at the checkout. Worldwide shipping is free (in the UK, it's First class) and UK returns are free too. You get a great swimsuit and great service to match.
My only issue with these swimsuits is that for all the miracles that go on in the tummy, torso, bum and bust regions – these suits don't fix the legs that poke out of the end of the swimsuit. There's no miracle going on there sadly, but we can't win them all can we?
How do you approach swimwear? Are you super confident and happy in swimwear or do you need a miracle like me?