Have you ever slept with a body pillow? I've used one for years for a range of things, but found them especially useful during pregnancy. I've recently come across a lovely body pillow by Kally Sleep – who, by the way produce a whole range of fantastic pillows to aid better sleep.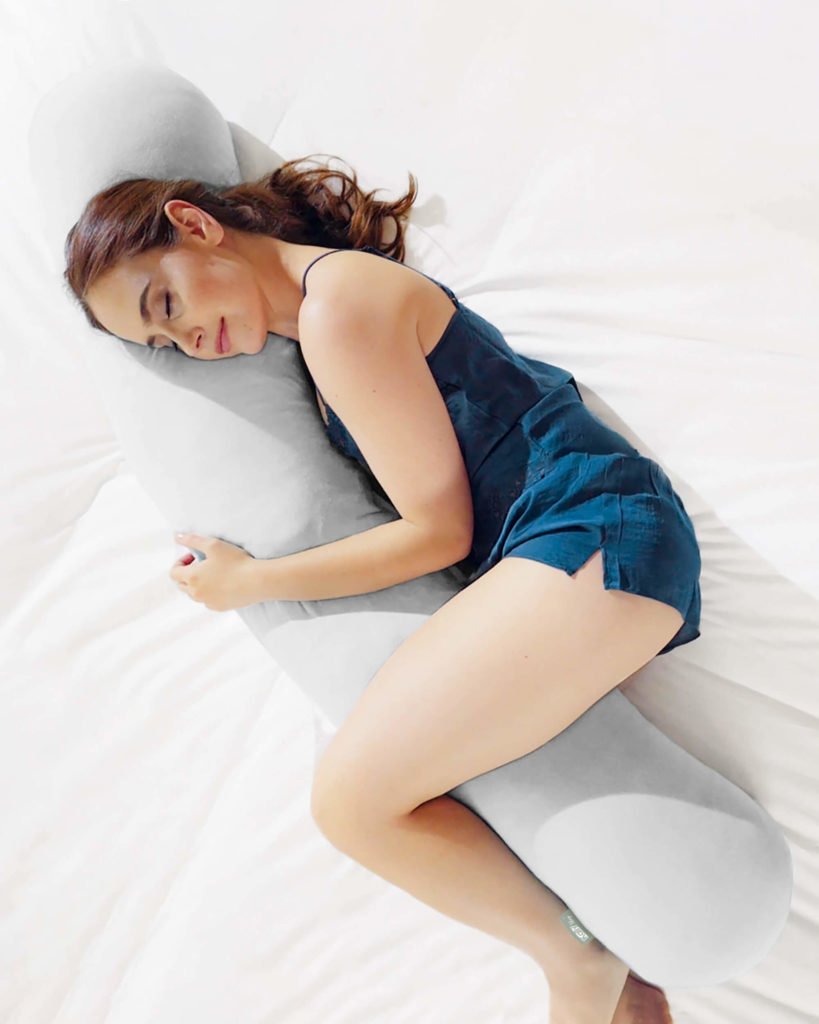 Kally Sleep say "The Kally Pillow is the ultimate sleep system expertly designed to encourage healthy sleep positions and a much deeper sleep. If you suffer with leg pain, back pain, neck pain or are simply looking for the ultimate sleep comforter, then the Kally Pillow is for you. By taking pressure off all of your key joints, this orthopaedic pillow will leave you feeling weightless and encourage a deeper more peaceful sleep." – sounds great doesn't it?
Great for back and neck pain
If you are someone who suffers from back and neck pain, you might find it very difficult to sleep sometimes. When you have to be still and just try to settle your body, you become aware of all the aches and pains and general discomfort.
Sleeping with a sleep pillow can help ease this. Sufferers of fibromyalgia and arthritis might find a body pillow especially helpful. I often joke that if I could just unscrew one of my arms I could get comfortable. With this sleep pillow you can place one arm underneath and one over whilst lying on your side – everything just feels so much more comfortable.
You can curl the pillow around your body so you are supported in all the important places.
Great for during pregnancy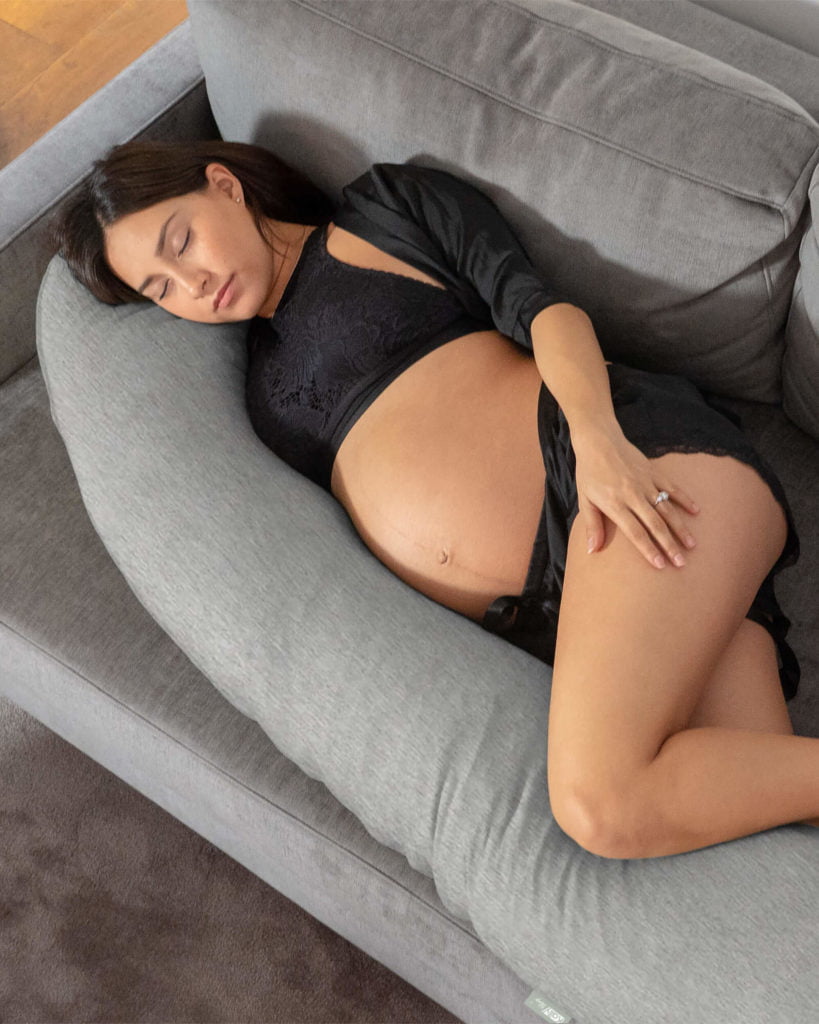 I used a sleep pillow every night during pregnancy, placing it around my bump and in between my legs. It made everything so much more comfortable and I felt it offered my bump good support, especially during the latter stages of pregnancy.
Have you used a body pillow in pregnancy before? If not, I recommend you give it a try, it's a game changer!
Great for breastfeeding
Of course, if you are a regular reader of the blog you will know how much I like a multi-purpose product. So, once you've finished using your body pillow in pregnancy, you can use it to breastfeed. There's no need to purchase a separate breastfeeding pillow, just curl the body pillow around you and use that to support yourself and your baby during a feed.
Great for restless sleepers
If you have a restless sleeper in the house you could also try out a sleep pillow to see if it helps them (and you) enjoy a more restful nights sleep.
These are suitable for anyone 7 years upwards, so it could be worth giving younger family members a try. Worth holding onto if you buy one for during your pregnancy.
Great for recovery from surgery
If you've had surgery recently and are in the process of recovering, you could also consider one of these. Any surgery around you back or abdomen can leave you feeling heavy and awkward in bed. With a sleep pillow you can better support your body and hoping get into a more comfortable position for sleeping.
Fancy giving a body pillow a try? You can get your body pillow now on the Kally website.
This is a collaborative article.