Whether you're trying to get pregnant or just thinking about it, it's never too early to quit smoking. Smoking has an impact on both the chances of you getting pregnant and the health of your baby once pregnant.
Women who are able to quit smoking before conception or within the first three months of pregnancy, reduce the risk of their baby being born prematurely to the same risk level as non-smokers. Women who stop smoking early in their pregnancy have babies with similar birth weights as babies born to non-smokers.
Smoking during pregnancy causes health problems for both women and their babies:
There's increased risk of miscarriage, low birth weight, premature birth and birth defects.
Studies show that every cigarette smoked increases miscarriage risk by one percent
Smoking increases ectopic pregnancy risk, where the baby will not survive and is dangerous for the mother.
It's not just the mother-to-be who should consider quitting. Smoking affects every stage of the reproduction process – in both men and women.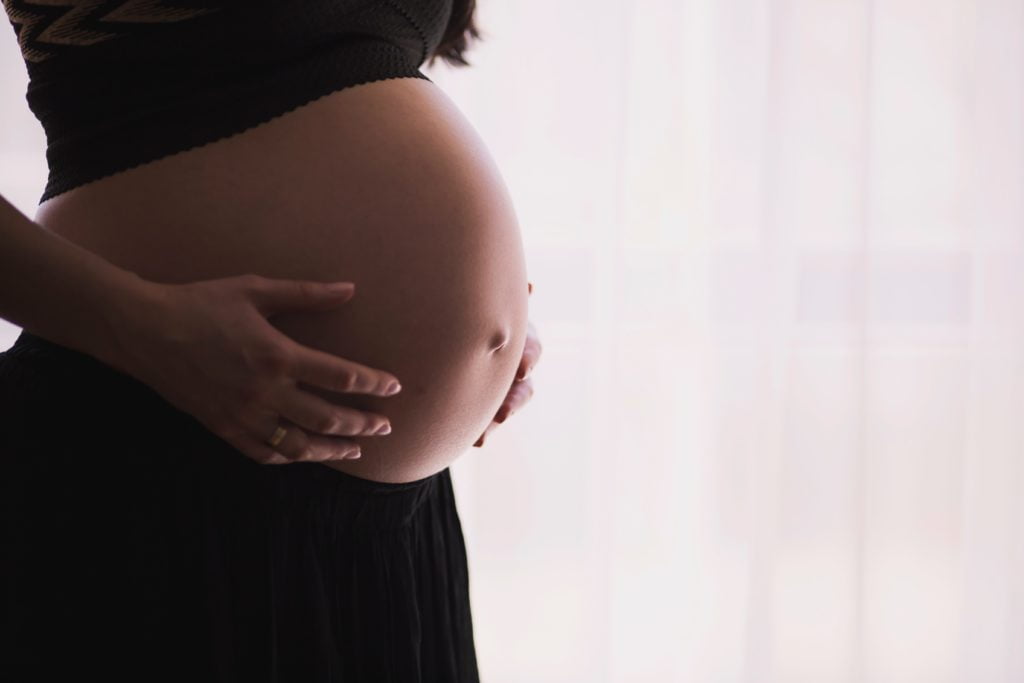 Smokers take longer to get pregnant than non-smokers and are more likely to have fertility issues.
Smoking affects egg and sperm DNA, hormone production, the fertilised egg's ability to reach the uterus and the environment inside the uterus.
Second-hand smoke is almost as damaging as smoking and women who are exposed to it take longer to conceive than women who are not.
Men who smoke can have problems getting and keeping erections.
Men constantly produce sperm which take about three months to mature. Quitting at least three months before trying for a baby is important to ensure sperm are healthy at conception.
How can I quit smoking?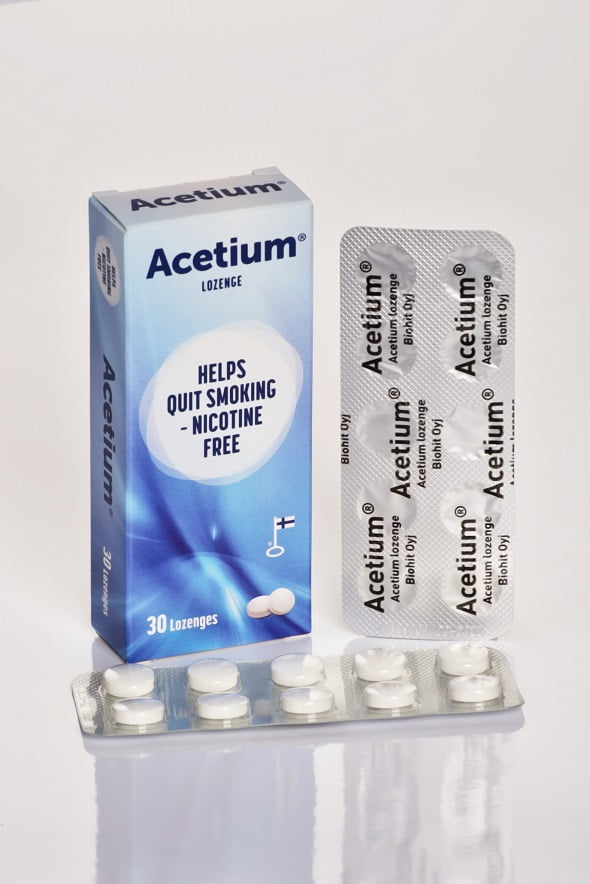 Quitting can be really difficult but the benefits for parents-to-be and the baby are enormous. If you've tried quitting before, you'll know how hard it can be. Research by stop-smoking brand, Acetium, shows that on average UK smokers have tried quitting five times.
Help is at hand with an entirely new way to quit smoking – a lozenge that helps tackle your nicotine addiction step-by-step as you smoke, changing the 'pleasure' of the smoking experience so that you stop for good.
The Acetium lozenge is the first product of its kind that helps you to both kick the smoking habit and overcome nicotine dependency. With Acetium you continue smoking until you feel you no longer want to smoke, helping you quit properly, for good.
How it works
When you smoke a cigarette, acetaldehyde, the major carcinogen found in tobacco smoke, dissolves into your saliva and enters your digestive system. Acetium lozenges contain a natural amino acid, L-cysteine, which effectively binds the acetaldehyde in your saliva forming a harmless compound that is easily excreted from the body.
You should also talk to your doctor about what's available to help you stop smoking or check out the NHS.
Competition Time
We have a chance for one of you readers to win a pack of these to try. Just enter the easy widget below:
Quit smoking for good with Acetium lozenges – make a change!
TERMS AND CONDITIONS:
Giveaway will run until February 28th 2020.
There is one prize to be won.
The prize is non-transferable and no cash alternative is offered.
This giveaway is open to UK entries only.
Entrants must be age 18 or over.
Data controller for the purposes of this giveaway is Mummy Fever. Your details will not be used for any other purpose than selecting/informing a winner.
Winner's details will be passed to White Rose PR , who are responsible for sending out the prizes.
All entries will be checked.
The winner will be chosen at random from valid entries after the closing date.
The winner will be informed via email.
The prize includes free UK delivery.
Failure to respond within two days may result in a new winner being drawn.
Once drawn, the winner's name may be displayed on this blog post.
Entry into the giveaway will be deemed as acceptance of these terms and conditions
This is a collaborative post.