If you are a regular reader of the blog you may have been following our series on large family cars. Some of the cars we have looked at include the Mitsubishi Outlander, The Ford Grand Tourneo Connect, the Volkswagen Sharan, the Seat Alhambra the Ford Galaxy and the Volvo XC90.
More recently we've been looking at the new Skoda Kodiaq, the first Skoda to offer 7 seats in its optional third row.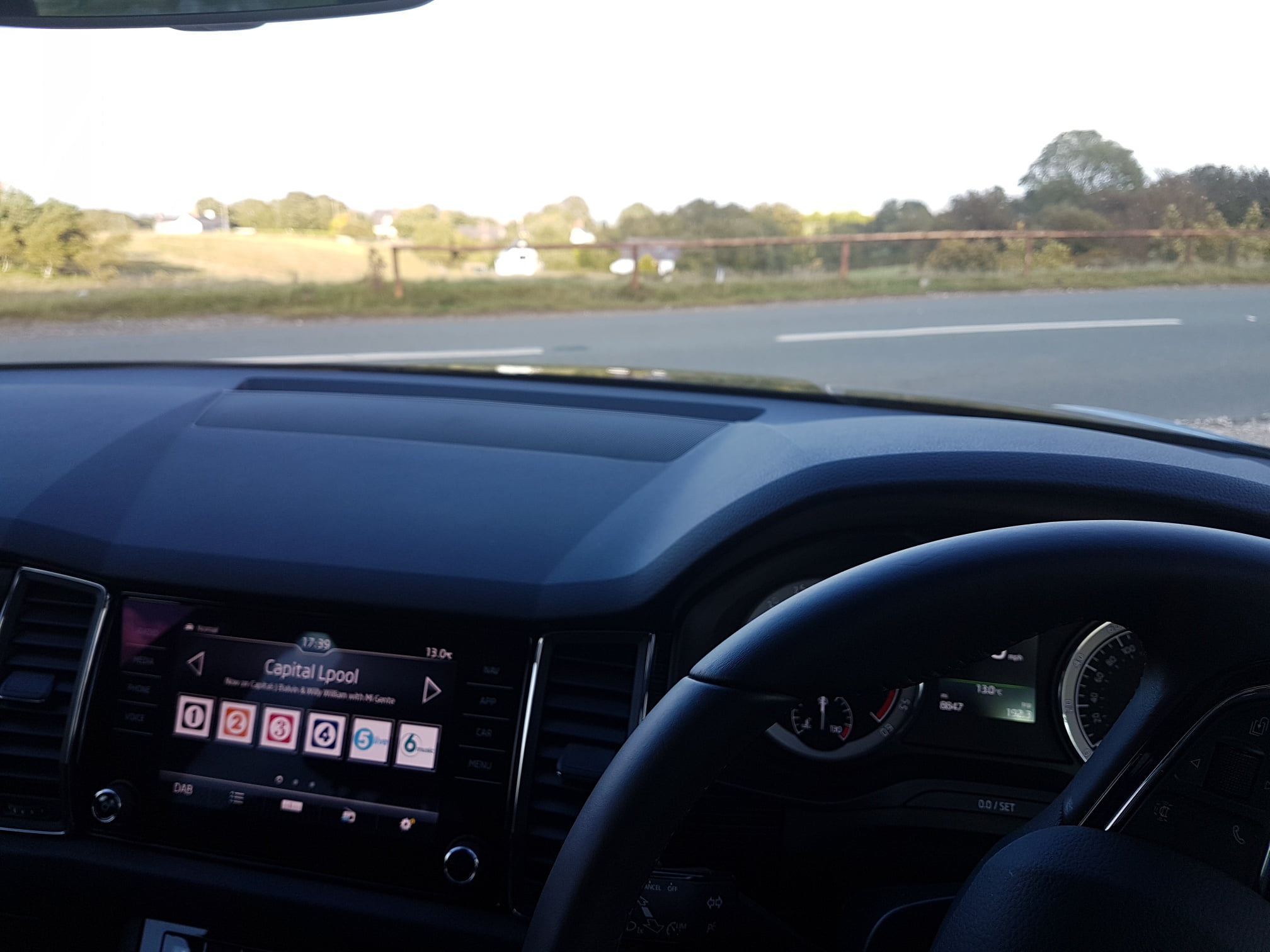 As ŠKODA's first car to offer seven seats, thanks to its optional third row, the ŠKODA Kodiaq can adapt to suit your needs. Its sturdily-built exterior stresses its impressive off-road capabilities, while an unparalleled 2,065 litres of storage space (with the rear seats folded down) makes it an ideal car  for larger families – although in my view it depends what age your children are and what sort of car seats they need.
It's also award-winning. What Car? named the ŠKODA Kodiaq as the Best large SUV as part of the 2017 What Car? Car of the Year awards.
This car reminds me very much of the Kia Sportage.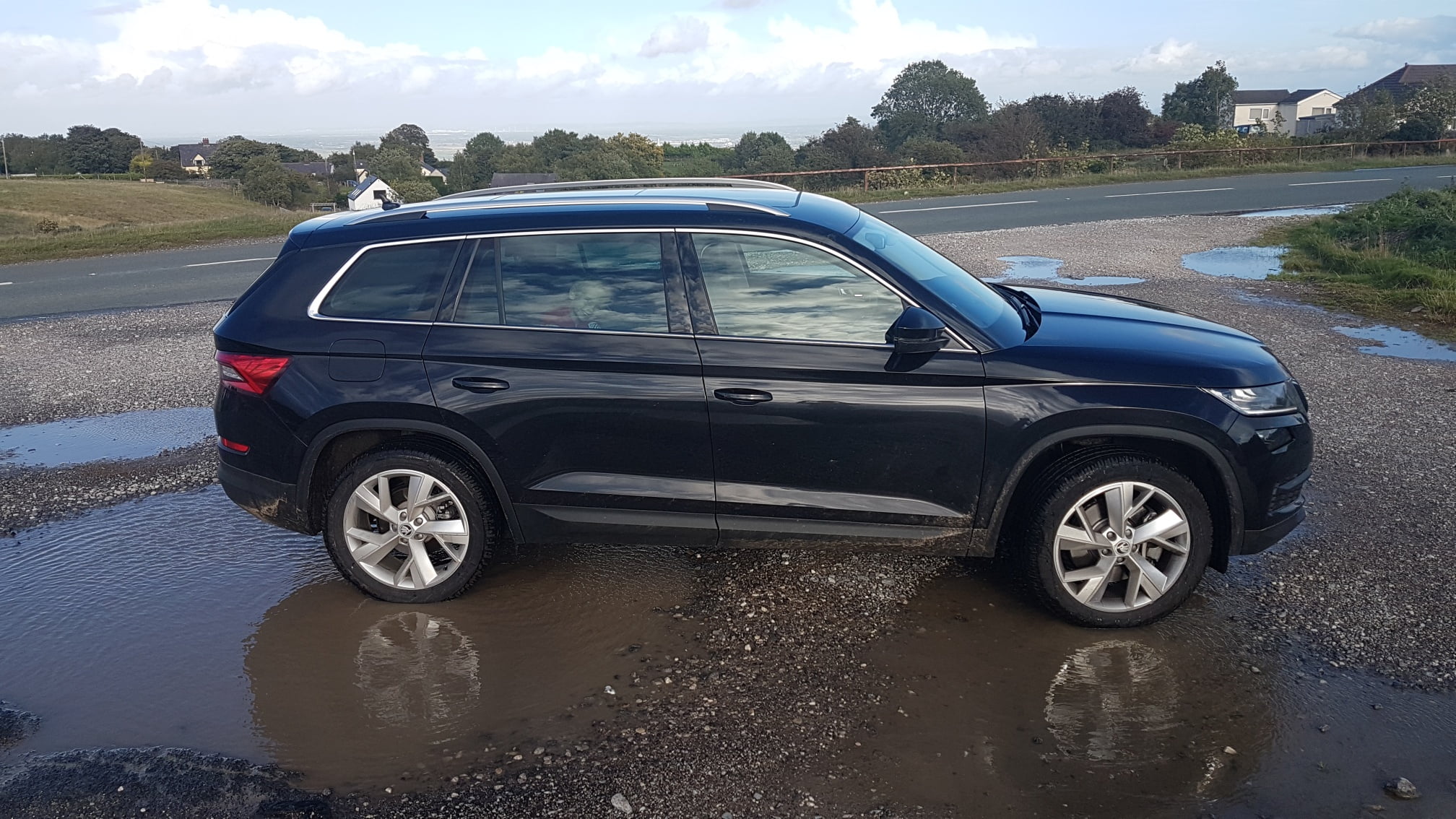 Pros
Smart and stylish – especially in black
Very comfortable in the front
Large boot when two rear seats are not being used
Lovely to drive
A great option for driving in the country, handles well down narrow lanes and on rough terrain
Feels very safe and solid
Lots of nice comfort features in the front
Easy to convert from a  5 to 7 seater
Isofix fittings on two seats
Interior is nice quality
Very easy to manoeuvre in tight spaces with minimal effort
Cons
Two rear seats are not especially practically for everyday use
If you have Isofix car seats in place and use boot seats, passengers have to exit through the boot
Not three full seats in the back
Boot space with rear seats in operation is limited
Didn't seem very economical on short journeys like school runs
Little leg and elbow room in the back
Very limited leg room in the rear seats – only for children aged 5-9 years I would say
Overall thoughts
A really lovely car for a family with one or two children who travel a lot and occasionally need additional seats. Here's a closer look at the car.