We were sent these toys for the purposes of the review. All opinions are our own.
On October 10th the new Ben 10 Movie launched on Cartoon Network. If your children haven't seen it yet and they are fans of all things Ben 10 be sure to check it out. My children are on half term this week and we've also begun a two week lockdown here in Wales, so they kicked it off by watching the movie whilst checking out some of the new Ben 10 toys.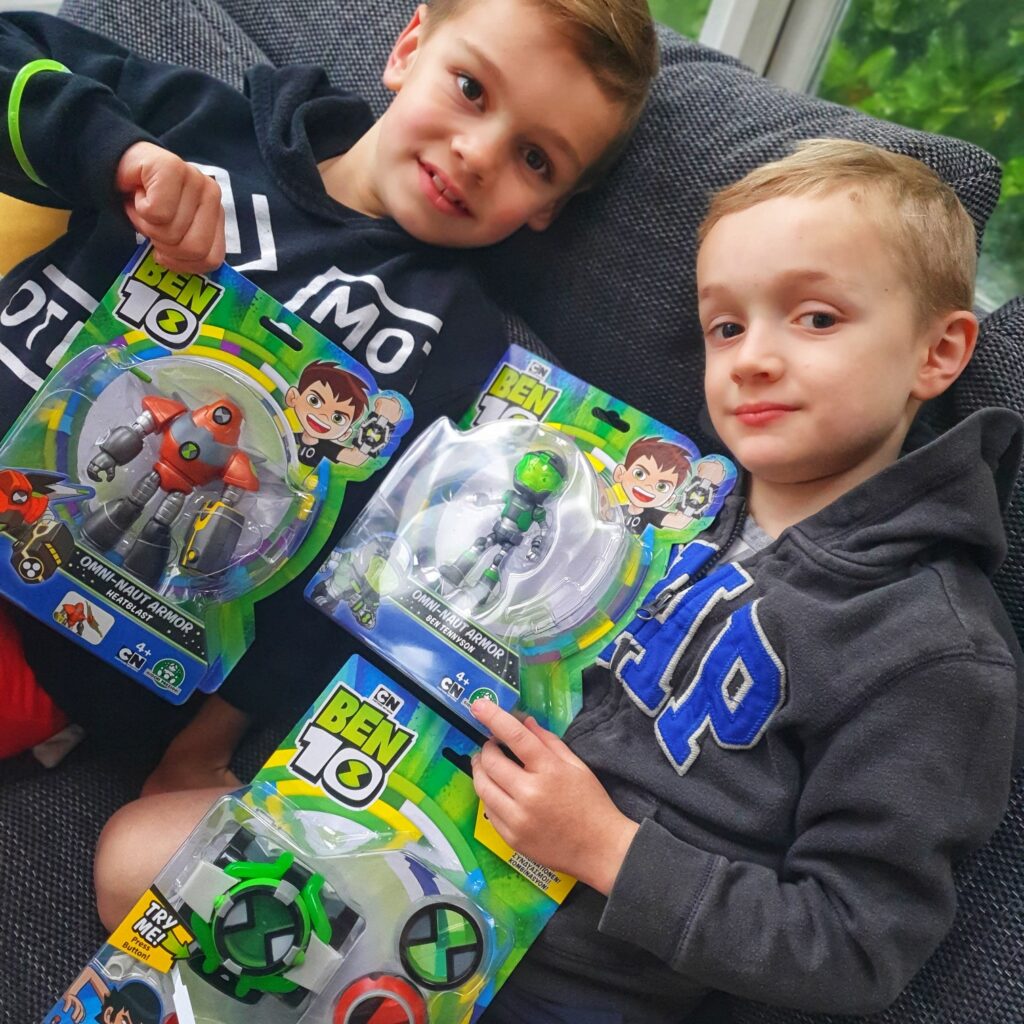 What we tested
The little boys have been testing out a few of the new toys that have been released to coincide with the movie, much to their big brother's delight as he was a big Ben 10 fan when it first came out years ago, he had the original Omnitrix and the costume.
The boys have been testing out the following:
The Deluxe Omnitrix Creator Set
This may look like just a cool watch, but the minute Ben discovers this device from another galaxy, his world changes forever! That's because the Omnitrix has the power to transform him into 10 different Alien Heroes, each with their own special powers. Once Ben activates the Omnitrix – it's hero time! I don't know about the boys, I could do with one of these myself I think!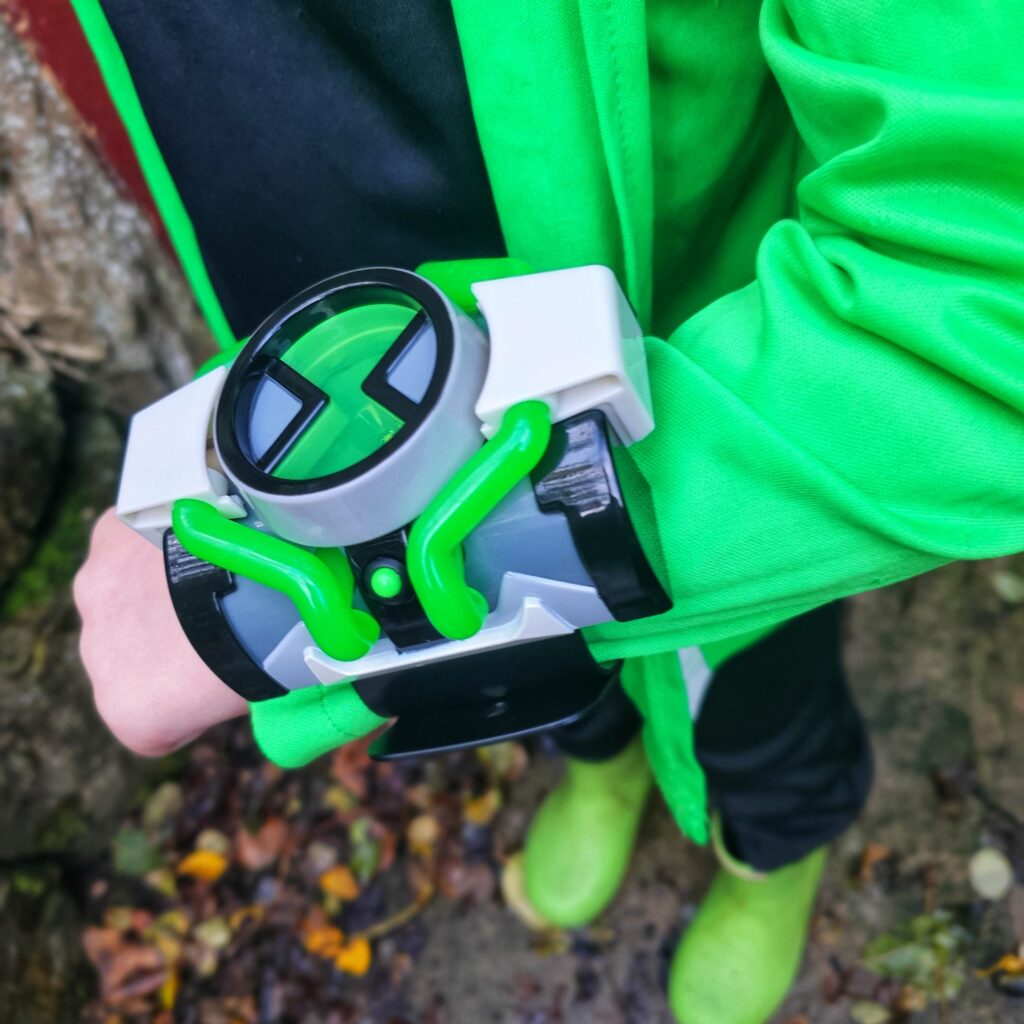 This Omnitrix is very different to the one their big brother had years ago. This one can be transformed so many times over! With the Omnitrix Creator, you can mix and match parts to create your own custom Omnitrix or Antitrix! 100+ combinations! Inspired by the animated series, it makes the ultimate gift for any Ben 10 fan!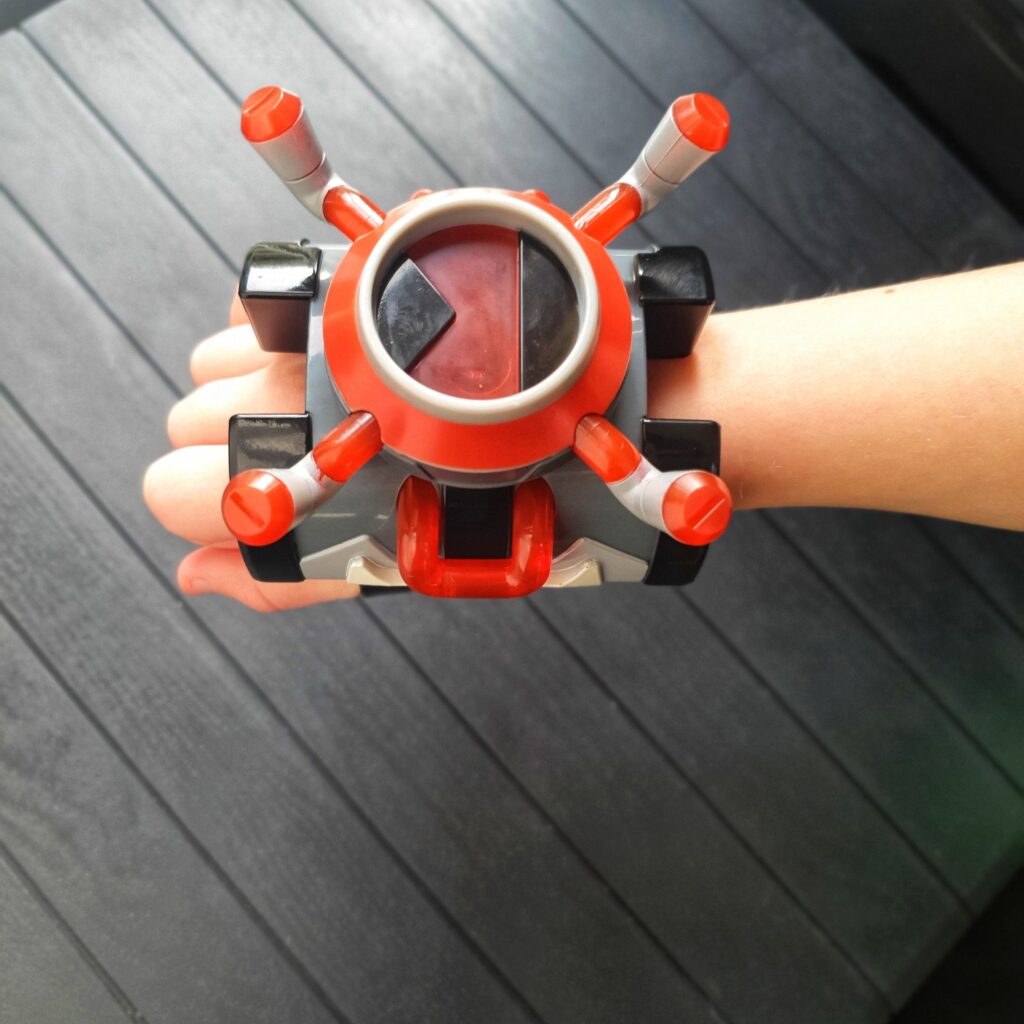 The boys loved configuring and re-configuring the watch into a range of different combinations, and shouting "It's hero time!" of course.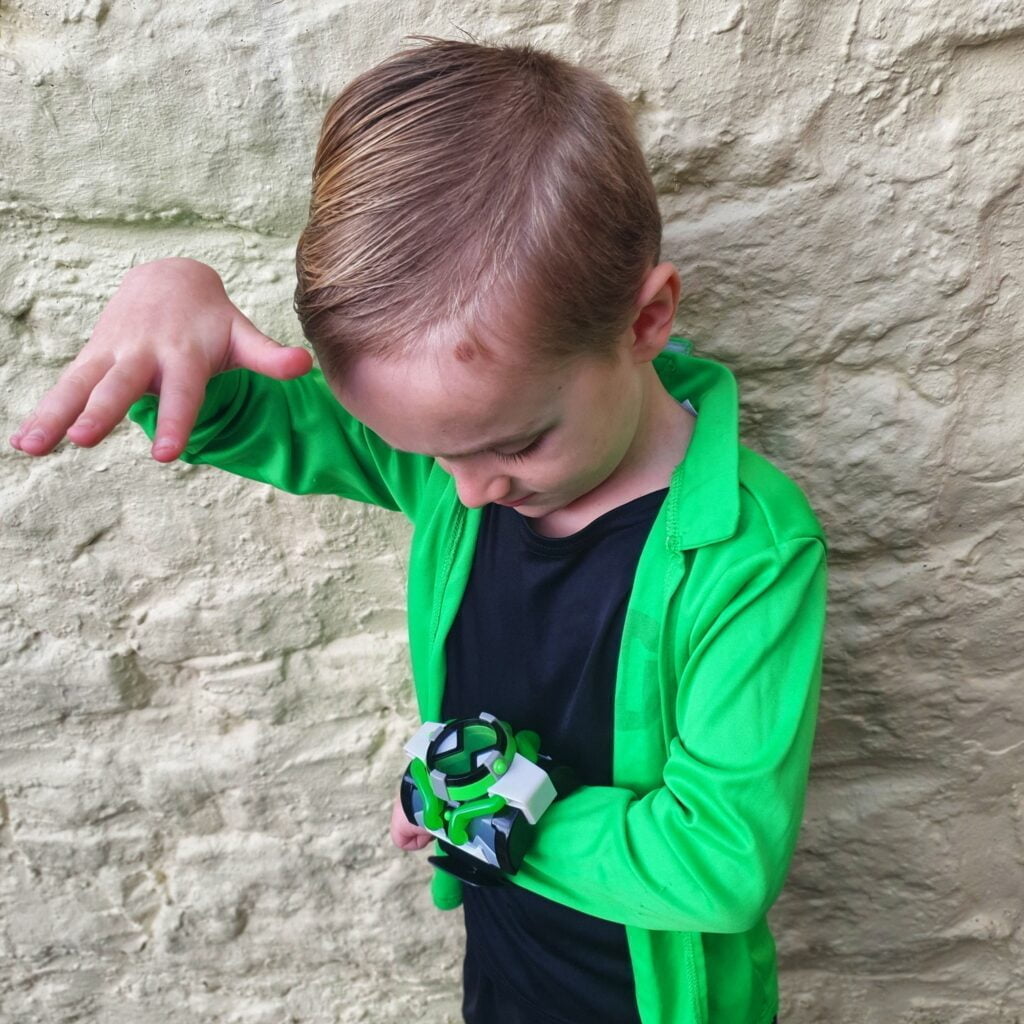 The Ben 10 Space Armor Ben Action Figure
One of the other toys the boys have been checking out is this Ben 10 action figure.
As if turning into awesome aliens wasn't enough, Ben's new Omni-Naut Armour gives him what every ten-year-old dreams of: the power to rocket into the depths of space! Ben is like no other kid in his new interstellar suit, speeding through the universe on his way to become the greatest hero in the galaxy.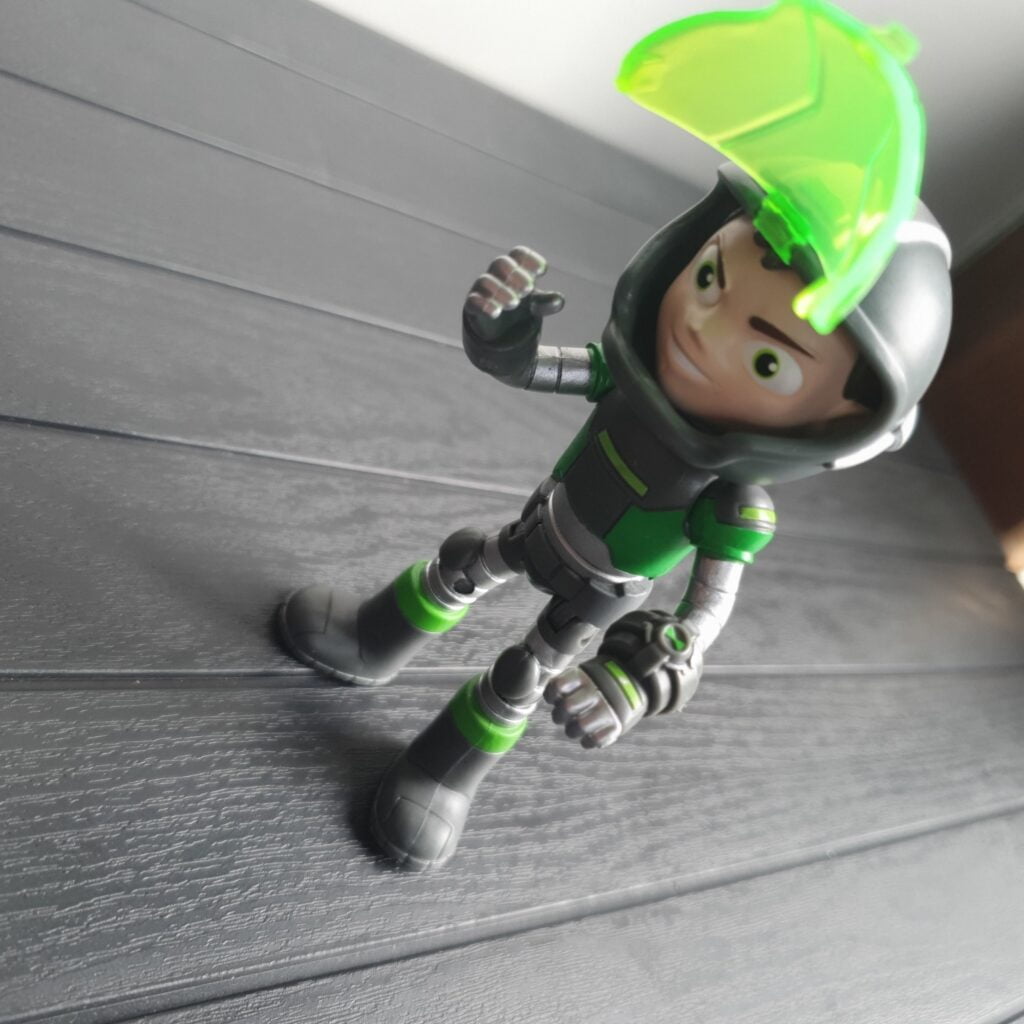 The boys especially loved the fact the Ben's Visor lifts up!
There is also another Space Armor figure to collect – Heatblast! It's an intergalactic inferno with Heatblasts new Omni-Naut armor! This sizzling space Armor enhances Heatblasts fire powers and allows him to fly deep into space. And his flaming fist now packs a powerful, new fireblaster that'll charbroil any alien enemy! If you can't stand the heat, get out of the galaxy!
For all the latest on Ben 10 – follow along on the hashtag #Ben10Movie !
These toys are available to buy from Smyths, The Entertainer and all other good toy shops.