Pickup trucks are a versatile and robust vehicle category that has been steadily gaining popularity in the UK. With their blend of practicality, off-road capability, and towing power, pickup trucks are no longer just workhorses; they've become stylish and comfortable vehicles suitable for various lifestyles. In this article, I will explore the top 10 pickup trucks available in the UK, highlighting their key features and what makes them stand out in this competitive market. We've had a pick up for the last four years and I have really loved it.
1. Ford Ranger
The Ford Ranger is a perennial favorite in the UK pickup truck segment. With its powerful engine options, comfortable interior, and impressive towing capacity, it's no wonder the Ranger is a top choice for both work and leisure.
2. Toyota Hilux
The Toyota Hilux has a legendary reputation for reliability and ruggedness. Its robust construction and off-road capabilities make it a go-to choice for those who need a dependable workhorse.
3. Nissan Navara
The Nissan Navara boasts a well-appointed interior and a smooth ride, making it one of the more comfortable options in its class. Its strong diesel engines and ample cargo capacity add to its appeal. Although these have now been discontinued and no more are being made, there are plenty of used ones still available for purchase.
4. Volkswagen Amarok
The Volkswagen Amarok offers a premium pickup truck experience with a refined interior and car-like handling. Its powerful V6 diesel engine provides impressive performance and towing capacity.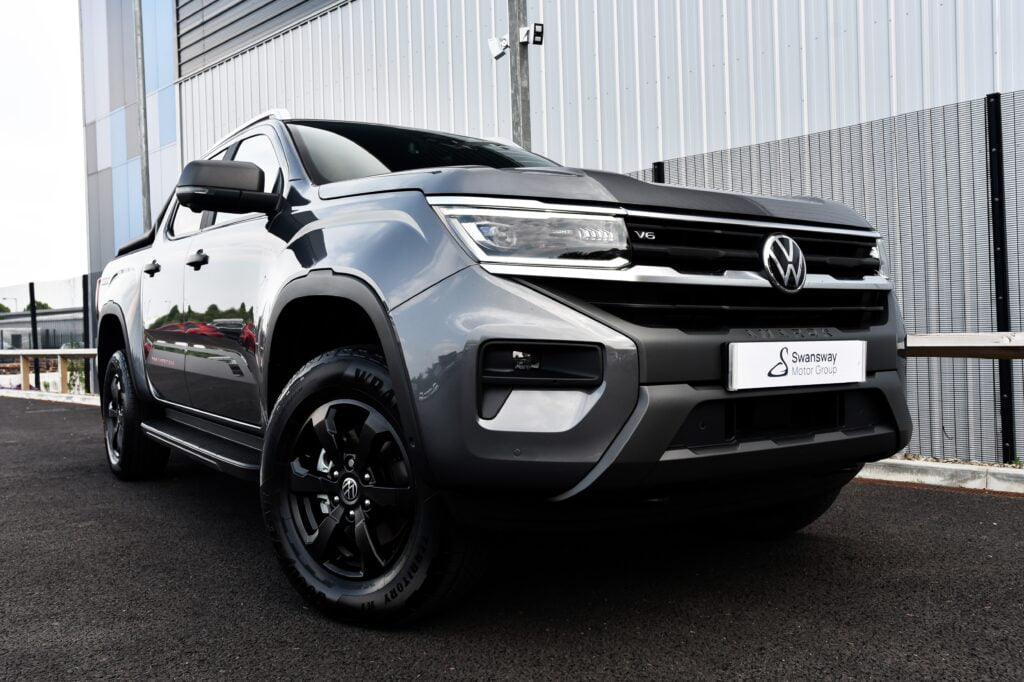 5. Mitsubishi L200
The Mitsubishi L200 is known for its affordable pricing and off-road prowess. It's a great choice for those seeking a budget-friendly pickup truck that can handle tough terrain. We've had one of these for the last four years, my husband hates it but I'm a huge fan. It's very comfy to drive and I love the height. It is bulky to manoeuvre and it's hard to park in tight car parks but normally manageable.
6. Isuzu D-Max
The Isuzu D-Max is all about durability and practicality. With excellent towing capabilities and a straightforward interior, it's a reliable work companion.
7. Mercedes-Benz X-Class
For those looking for a touch of luxury in their pickup truck, the Mercedes-Benz X-Class delivers. It combines a comfortable ride with a premium interior and Mercedes' renowned craftsmanship. This has also now stopped production, but there are still pick ups available to by second hand.
8. SsangYong Musso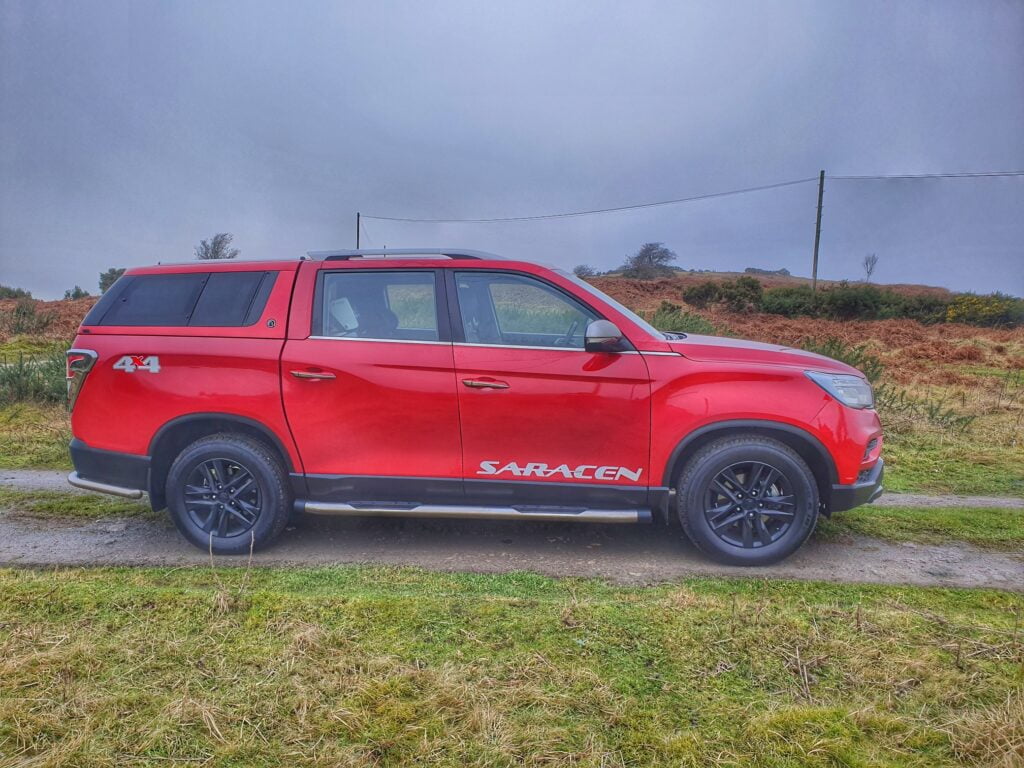 The SsangYong Musso offers a compelling blend of affordability and practicality. It's known for its excellent value for money, spacious interior, and respectable towing capacity.
From a distance it looks like a trendy 4×4 perfect for rural living. It's only when you get close up, you realise it has a massive pick-up-style boot.
These come with a 7-year or 150,000 warranty and they can tow 3.5 tonnes! Pretty impressive for something that feels compact to drive and manoeuvre. It doesn't drive like a pick-up at all, much more like an SUV and it is surprisingly quiet given it's a diesel engine.
I absolutely love these pick ups!
9. Fiat Fullback
The Fiat Fullback shares its platform with the Mitsubishi L200, providing an economical option for those who value a practical, no-frills pickup truck. This has the same engine as the Mitsubishi L200 – like the Mitsubishi it's reported to be great when off road.
10. Renault Alaskan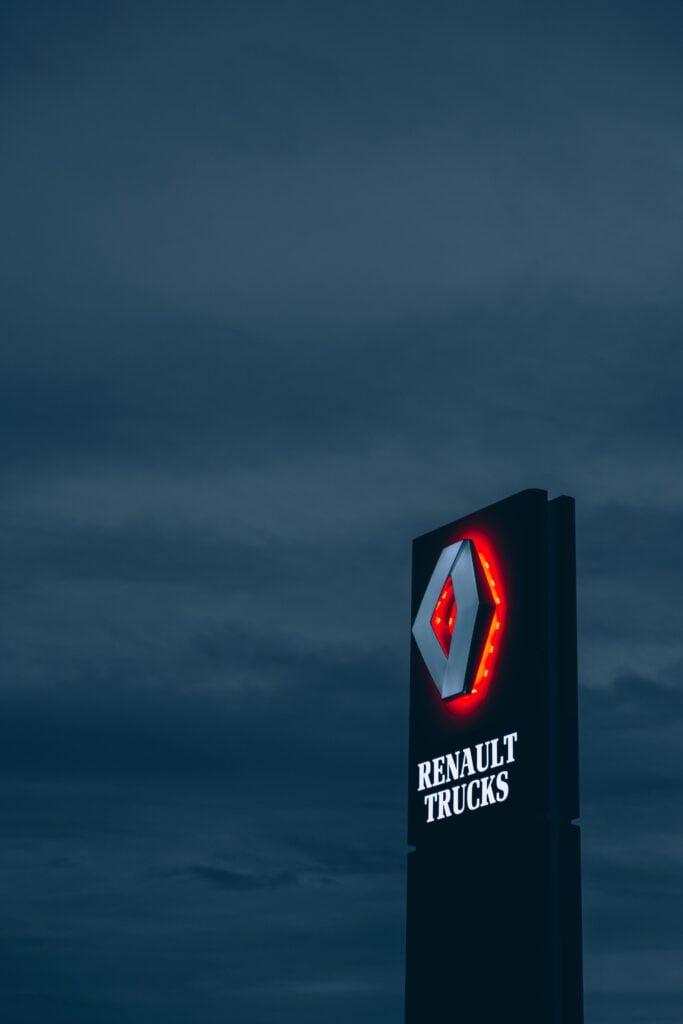 The Renault Alaskan is a newcomer to the UK pickup truck scene. It offers a stylish design, a comfortable cabin, and a range of modern features, making it a promising addition to the market. I can't find many of these online and there seems to have been a delay in this coming to the UK.
Conclusion
The UK pickup truck market offers a diverse range of options to cater to various needs and preferences. Whether you require a reliable workhorse, an off-road adventurer, or a comfortable family vehicle, there's a pickup truck for you. These top 10 pickups represent the cream of the crop, each with its unique blend of features and capabilities. When choosing the right pickup for your lifestyle, consider factors like towing capacity, interior comfort, and off-road capability. Regardless of your choice, you'll find that today's pickup trucks are more versatile and stylish than ever, making them a popular choice on British roads.