Abersoch is one of those places that isn't actually that far from us but we rarely visit. We really should go there more as it's the perfect location to go with a family. Abersoch is on the Llyn Peninsula, in a stunning part of North Wales. It has become a popular seaside resort, also known for its fantastic sailing opportunities and idyllic scenery.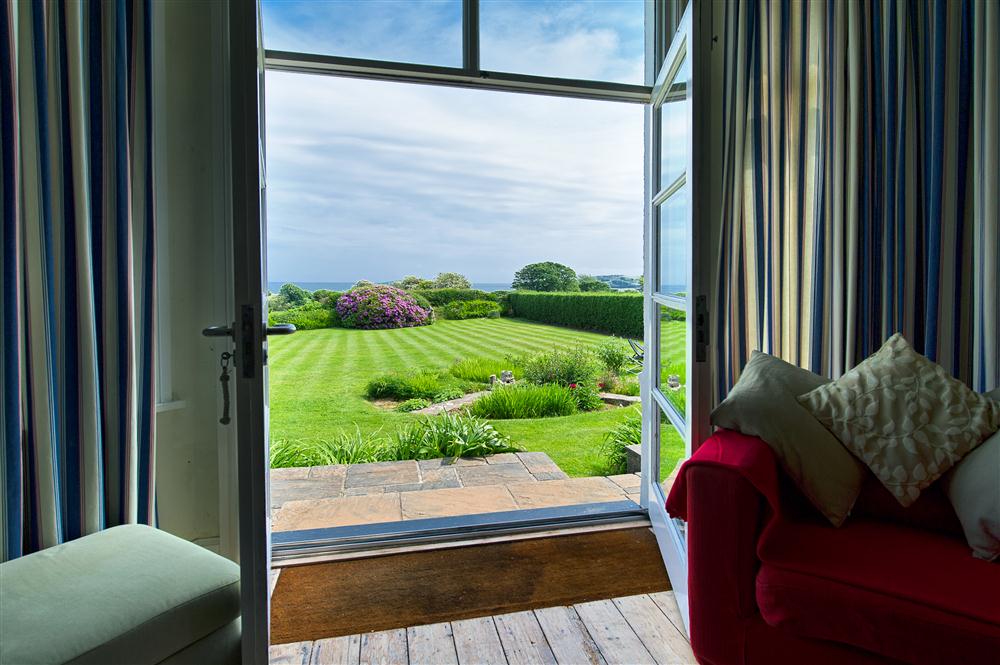 It's one of those places that people all over the world have heard of. A gem of a place where you can't help but have a good time and wow at the natural beauty of your surroundings. It's somewhere that makes you realise that you don't have to travel abroad to find somewhere really special.
It's also somewhere that appeals to all generations. For years teenagers flocked there for Wakestock, and the World Wakeboard Series, even though the festival has now finished, it's still attractive to water sports fans. Older people love to relax there and it's super for families too, with all the glorious beaches to enjoy and explore.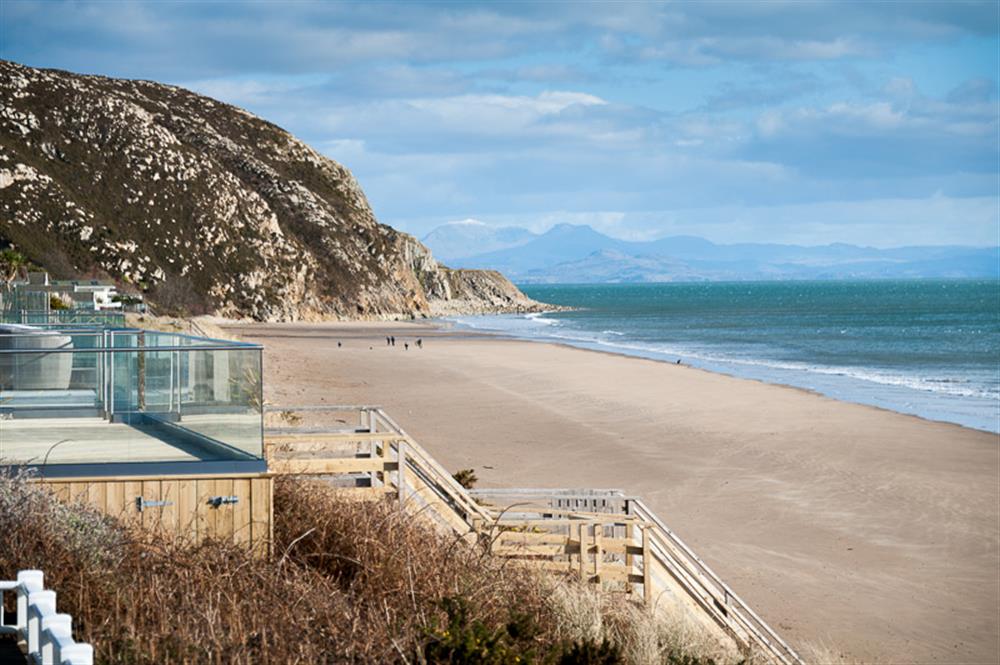 August sees the Regatta in Abersoch, which includes an exciting and fun packed week of events perfect for families with boats, raft building and racing, sand castle competitions and more.
Where to stay
There are some amazing places to stay in abersoch. You really will be spoilt for choice. There are some fabulous hotels but it's the self catering holiday homes that really stand out I think.
If you are considering a break in Abersoch with the family then check out Abersoch Holiday Homes. They have some stunning holiday properties available to rent, many that are really family friendly and within close proximity to the beach.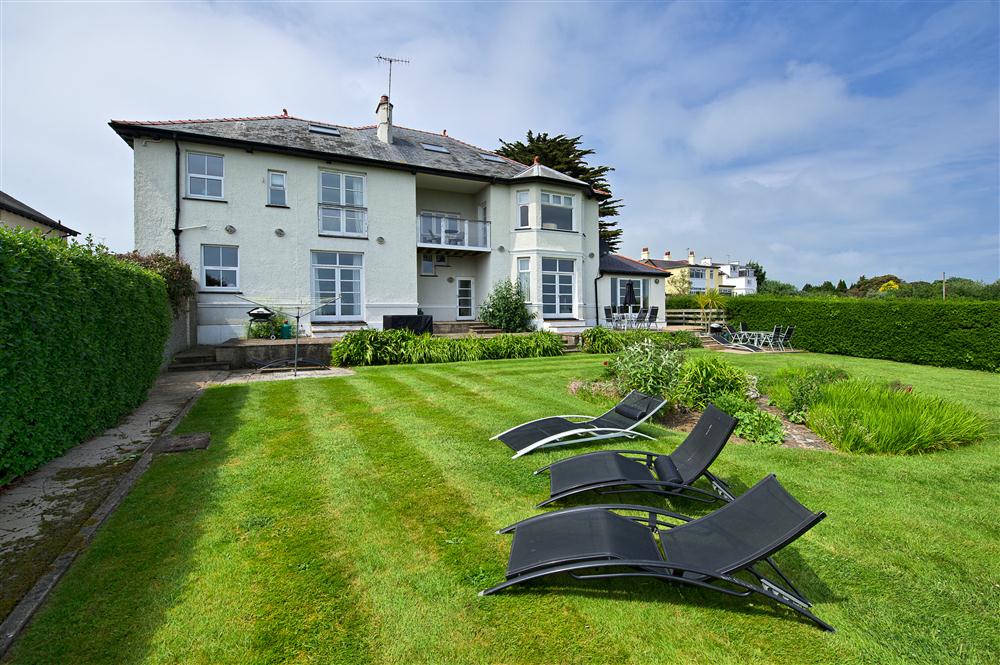 If you have a large family, or like to travel with extended family or friends, Abersoch is the perfect destination as many of the properties are quite large, sleeping 10 or more people. Perfect for those annual get-together's with friends or family, or even a reunion of some sort.
This fantastic holiday property 1 Coed y Llyn sleeps 10 people in five bedrooms, and is ideal for families as it has a large enclosed garden, high chair, washing machine , tumble dryer etc. It has gorgeous panoramic views and isn't far from shops, Abersoch village and the beach. It's the perfect base for a family holiday and with it being such a spacious property you'll feel able to relax in your surroundings.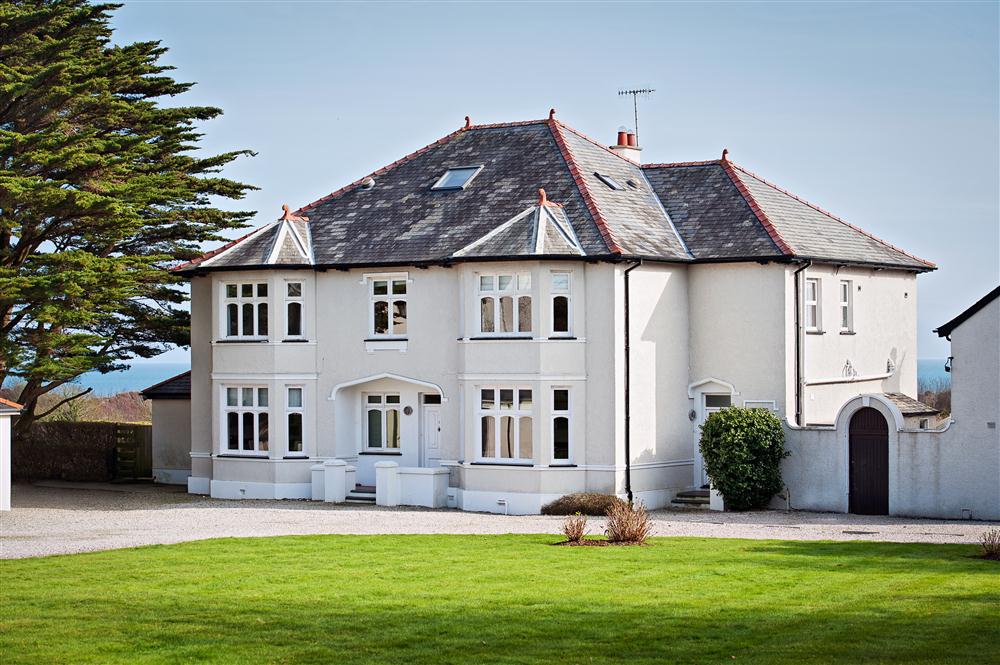 If you are looking for a smaller beach retreat what about checking out N8, The Warren. This exclusive lodge sits right on the beach at the exclusive Warren Holiday Park, with stunning views and a sunken hot tub that screams relaxation. In addition to your own private hot tub, as a guest here you get full use of Haulfryn Leisure club at The Warren.
There are indoor and outdoor swimming pools, a children's soft play area and playground, gym, sauna etc and a restaurant and bar.
I have to say I'm rather in love with this place, it's the perfect destination for a family holiday. Imagine having loads of fun as a family in the day and when everyone is tucked up in bed the grown ups can relax in the hot tub, knowing the children are only a few metres away. Perfect!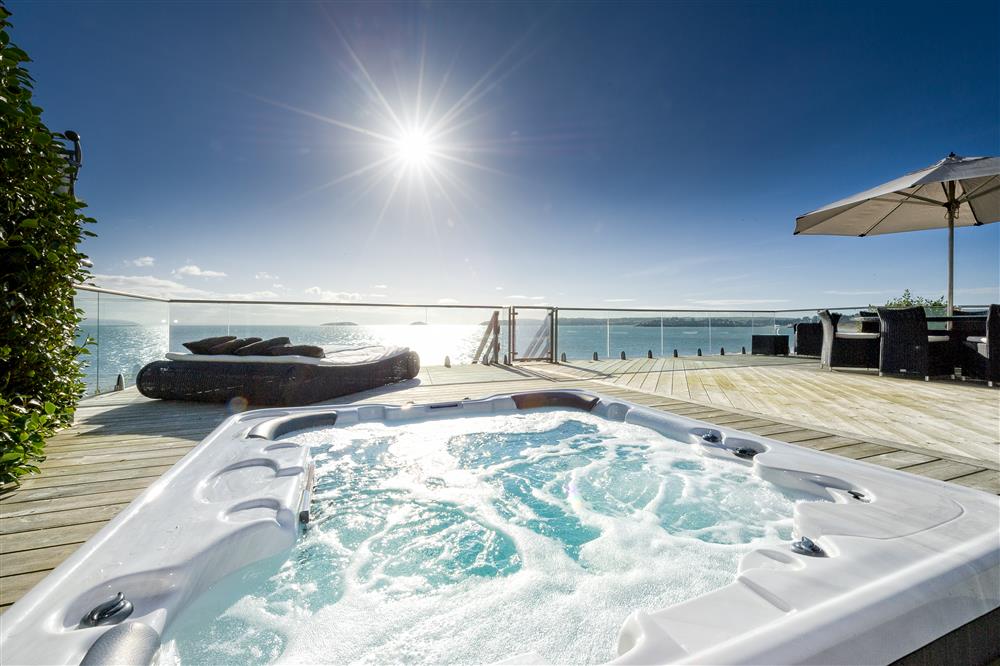 Beach life
Our children love the beach, Abersoch has some fantastic beaches, perfect for running, exploring, building sandcastles, playing games and taking long walks. Abersoch main beach is the most popular, it is quite sheltered so good for people who want to go in the sea or water sports enthusiasts.
Just keep in mind that the Atlantic waters can be pretty cold here. Even in mid-summer around August time, sea temperatures don't rise much above above 60F. Not exactly tropical, but you do get used to it pretty quickly. An alternative would be using a wetsuit to protect you from the elements
It has beautiful views and it is considered to be 'safe' with no strong currents, so a great location to visit with a family. Part of the area is closed to boats, leaving it safe for anyone who wants to take a dip in the sea.
If you want to make a day of it but don't want to be outside the whole time and aren't staying very close by, you can rent a beach hut from one of the beach cafes.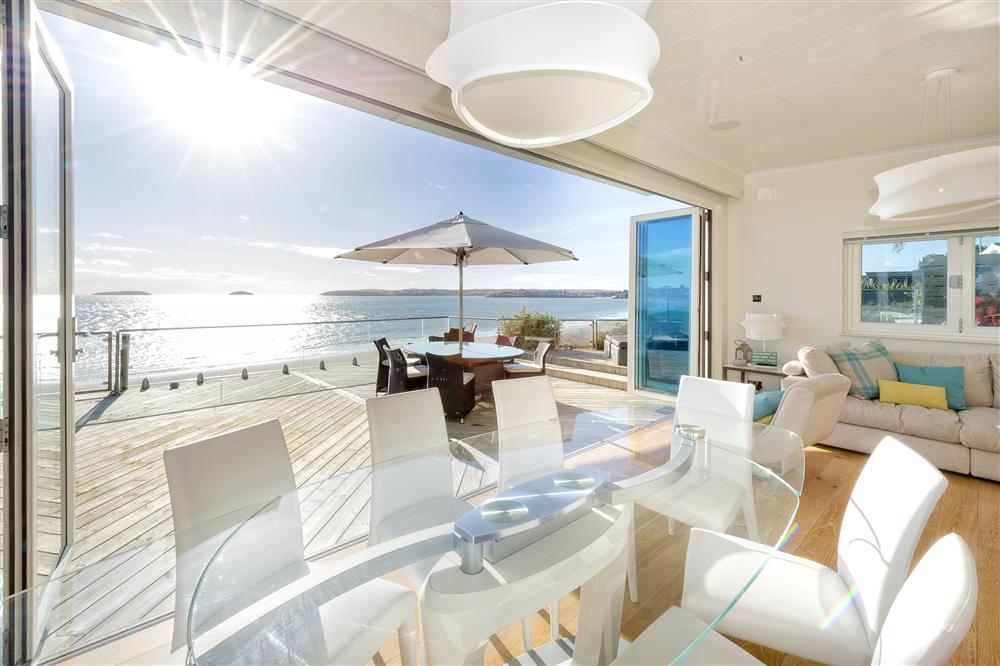 Local walks
Obviously there are miles and miles of beach walks that can be enjoyed in Abersoch, but if you fancy getting off the sand for a while, you could try one of the coastal paths. Look out for the signs and also check out the official Wales Coastal Path information for further details.
Walking in Abersoch is unlikely to be met with too much resistance from little legs as there is so much to see. Before you know it you've done a good few miles.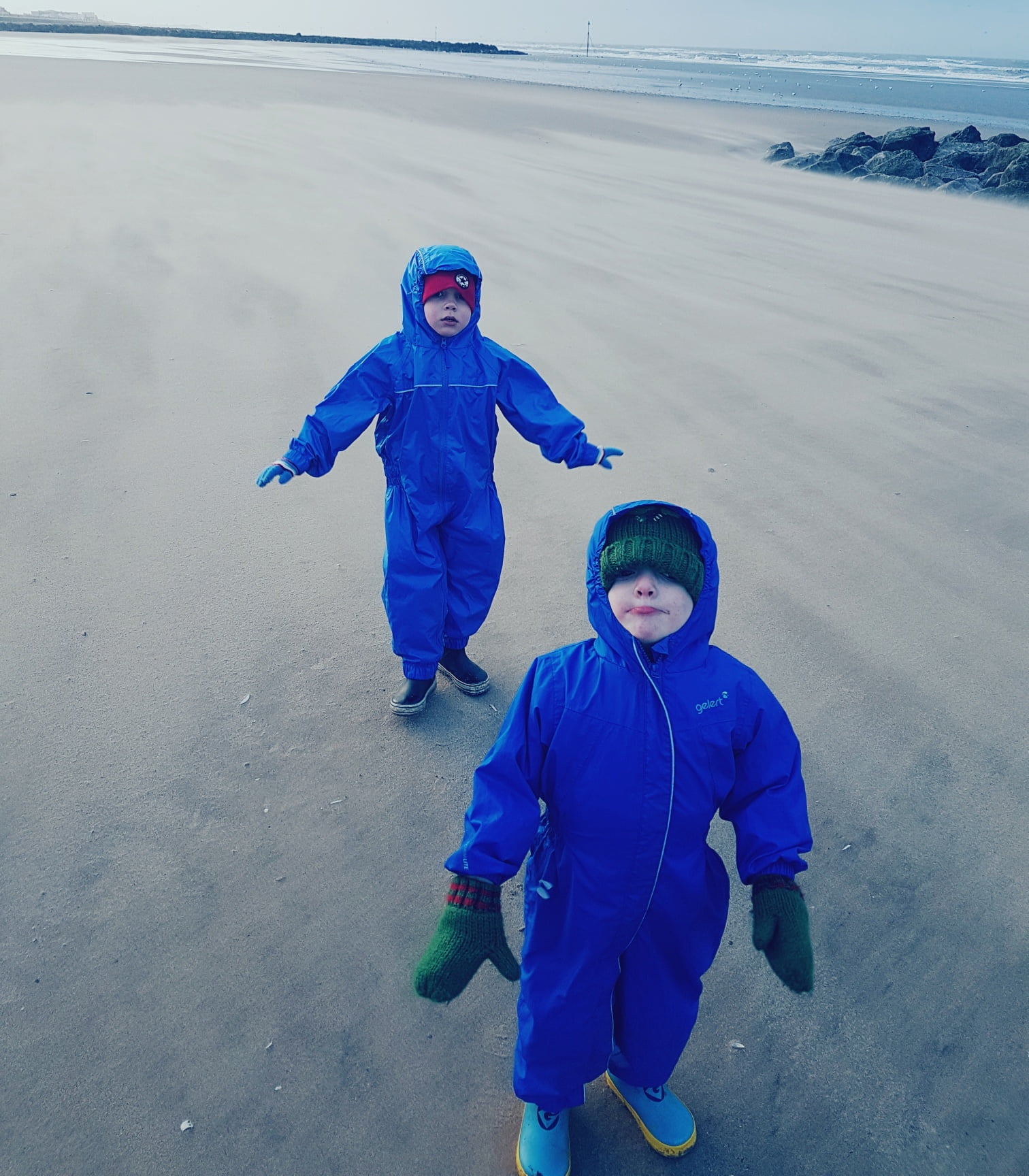 Nearby attractions
Abersoch is somewhere I think you go to if you want amazing views and beach life. I can't imagine wanting to head off anywhere else to be honest, but if you've seen enough and fancy exploring the local area there are a number of family-friendly attractions nearby.
Perhaps you fancy a trip to Pwllheli? The Glasfryn Park is about 11 miles from Abersoch and offers go-karting, seways, crazy golf, wakebaording, ten pin bowling and a soft play centre. Homemade food is served everyday and admission and parking are free.
If you want to travel a little further to Criccieth, you could try out the Rabbit Farm. You can interact with a wide range of farm animals including some rare breeds. Under adult supervision, children are allowed to handle a selection of different types of animals including rabbits, guinea pigs and puppies, as well as hand-feeding many of the larger animals such as pigmy goats, alpacas, rhea, donkeys, ponies, pigs and lambs. Do note however that the Rabbit Farm closes for winter.