We've been to Blackpool a few times over the years. It's about an hour and a half drive for us so it's not too far for a day out. We've still never been to the illuminations though. Something for the list maybe? Have any of you ever been?
A few years ago we visited The Pleasure Beach, Nickelodeon Land, The Blackpool Dungeons and went up The Tower. We stayed a couple of days and fitted in some beach time as well. We packed a lot in and had lots of fun.
Last summer we visited The Sandcastle Water Park which was a wonderful family day out and somewhere we would certainly go again. There seem to be so many things to do in Blackpool and not enough time to try them all out, everything is reasonably well compacted though and a number of attractions are centered around The Blackpool Tower.
Over Easter we just drove up for the day and visited Sea Life, Jungle Jim's Play Centre and also watched The Circus which is currently celebrating its 25th year in Blackpool.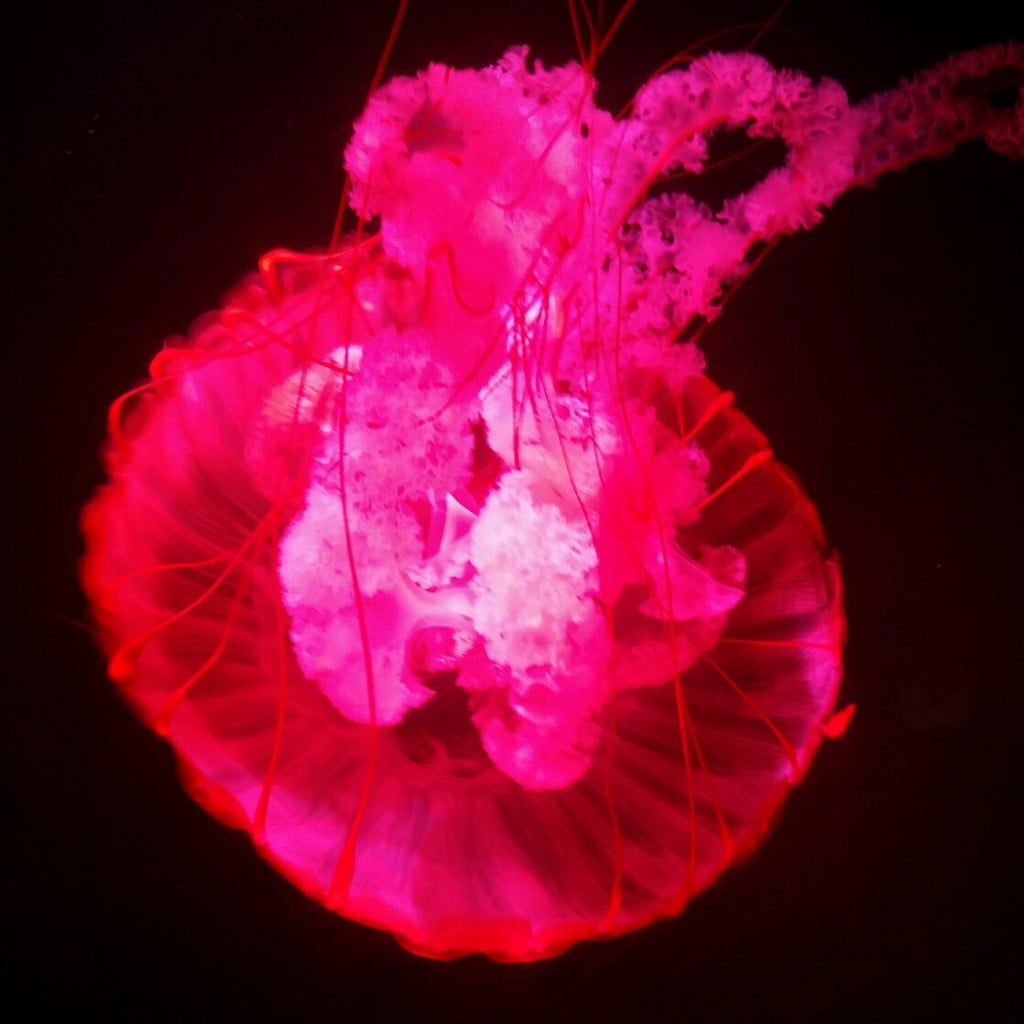 The weather was horrible so I was glad we hadn't planned to do anything outside.
Sea Life always seems to have things to engage all the children as the learning is on many levels. It is interactive and the viewing options are mostly really good for tiny tots, so you don't have to lift them up to see all the time. We never find you need more than an hour and a half for a visit to a Sea Life Centre so they aren't cheap places to visit as a family.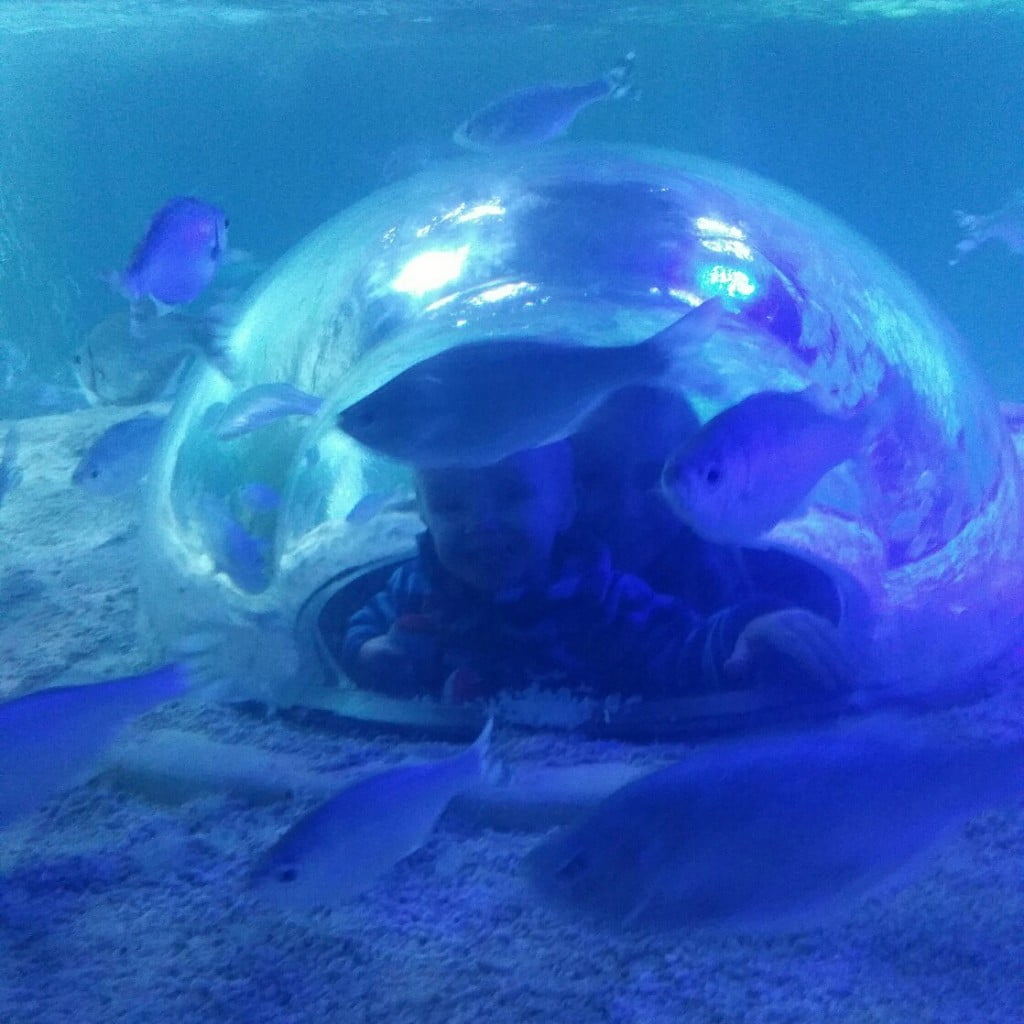 Blackpool Sea Life Centre has a play area for under 4's at the end with a small cafe which looked good but it was very crowded so we left that as we were heading to the Jungle Jim's Play Centre. It was the standard exit through the shop which always drives me crazy but seems to be the norm these days.
There is currently a Jurassic Seas exhibition on which is quite interesting. This is a new family experience that takes guests on a trip back in time, to an underwater graveyard of the great pre-historic beasts of the ocean, it launched just before February half term. Jurassic Seas invites you to walk through the skeletal remains of the once great beasts of the sea and meet the weird and wonderful creatures that have outlived the dinosaurs.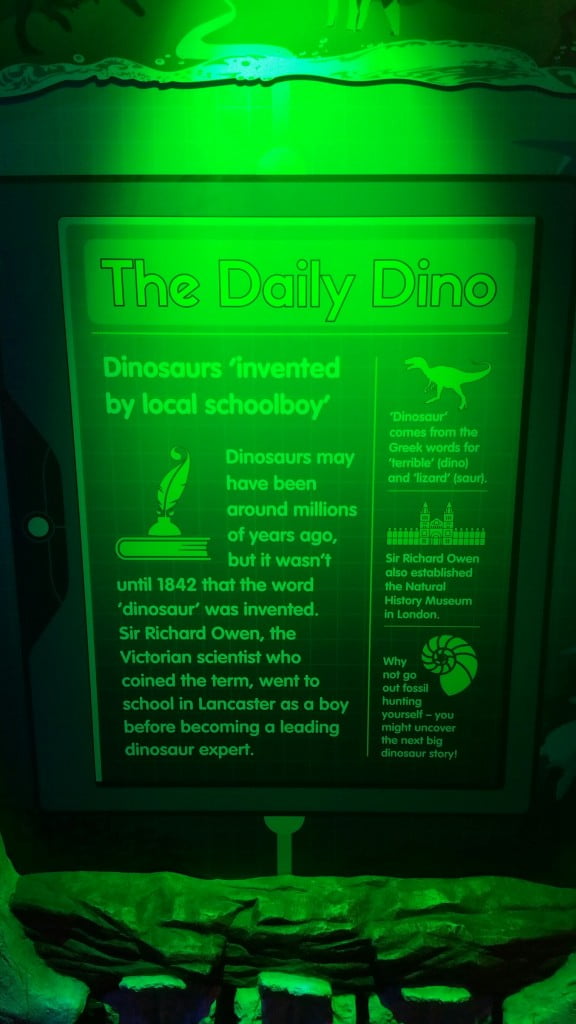 Enter the sea graveyard to learn about evolution and explore an exhibit filled with mysterious Mudskippers, Horseshoe Crabs and other unusual creatures that lived in pre-historic times.
Those brave enough can meet the mighty Plesiosaurus, one of the deadliest creatures that swam the pre-historic seas – in an exciting new virtual game where you'll take full control.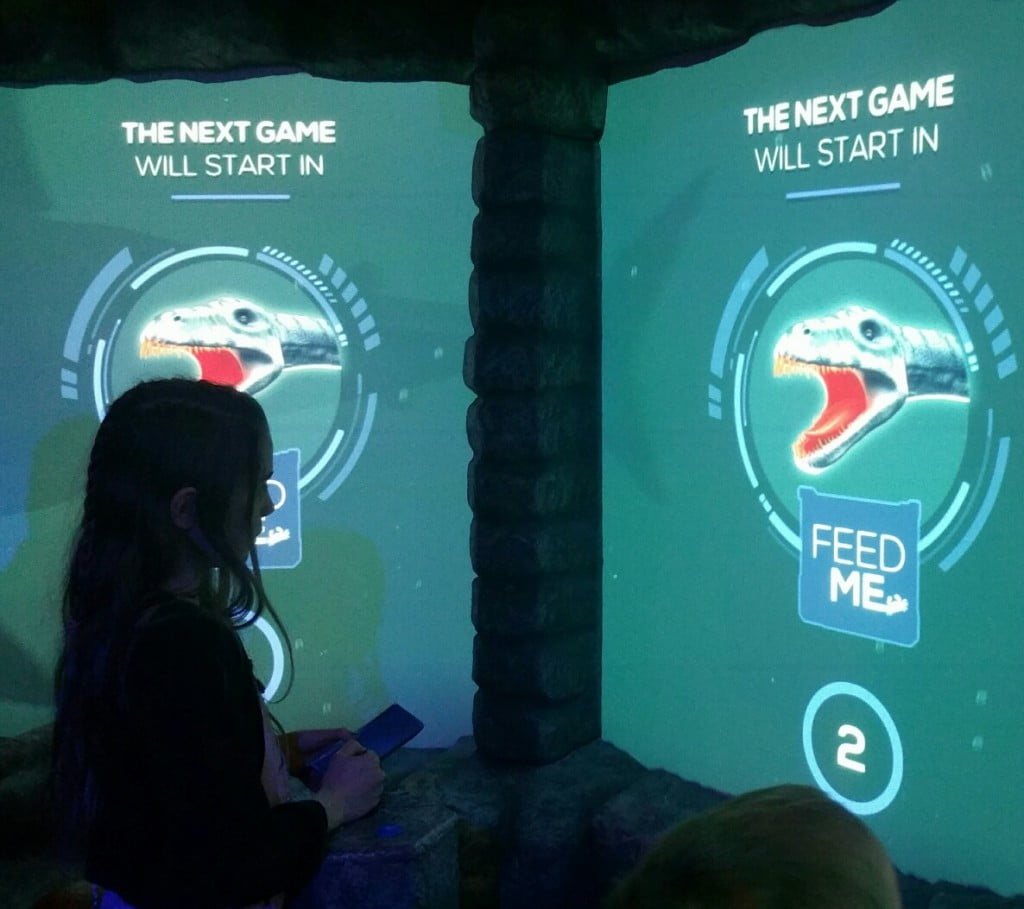 A short windy walk and we arrived at Blackpool Tower and made our way up to the fifth floor to Jungle Jim's play area. One lift was out of order and it was Easter weekend so it was pretty busy getting up there. Jungle Jim's sounds amazing BUT if you are expecting to sit down and have drink whilst you watch the children play or all grab a bite to eat there forget it as there aren't enough seats. It's fine for a quick run around and to let the children burn off some steam though.
The sessions are set times and only an hour long, it is not very clean and I think their upper limit of people is way too high as it was totally rammed so you couldn't move. There isn't enough seating, and it is badly designed in terms of seating, so you couldn't get to lots of the bins and high chairs, or move around that easily and there were too many children to safely play on the apparatus.
There is a green platform for parents to walk on to view their children but you can't go in to retrieve a trapped child, or play with children on the apparatus as you can in some play centres.
There is a toddler area which is reasonable and a cafe but I don't know how you'd have time to get anything much really given the time limit. There are baby food warming facilities available, including a microwave.
I hadn't realised until we left but the exit is out the opposite end, behind the apparatus, there were people coming in the exit meaning that the door was open and it would have been very easy for children to exit without their parents.
Before heading home we visited the circus which was a spectacular display of a huge range of skills and some good comedy sketches, photography isn't permitted so I can't show you unfortunately, you'll just have to take my word for it…it was impressive. With the level of skills in the circus, I can't help but think that some of these people could compete in an Olympic team.
There were amazing acrobatic and gymnastic displays, displays of amazing strength, power, balance and co-ordination, vibrant costumes and slapstick comedy. All good family fun.
If you can ignore the horribly overpriced plastic flashing rubbish everyone is trying to sell and the hugely inflated confectionery prices (£3.50 for a small bag of Haribo sweets as an example) then it's a great couple of hours.
Anyone with a pushchair beware, you have to park it in the buggy park quite a way from the circus. Also the show is a couple of hours long with a 15 minute interval, which may be too long for some children. Having said that, if you sit near the back you can easily stand up and walk about with them if they get restless.
Have you been to Blackpool? What did you enjoy the most?