Are you planning a trip to Florida and looking to do something other than Disney?
Have you been to Universal Studios in Orlando before? Universal Studios and Islands of Adventure are next door to each other and connected by The Hogwarts Express, they are two of our favourite parks in Orlando.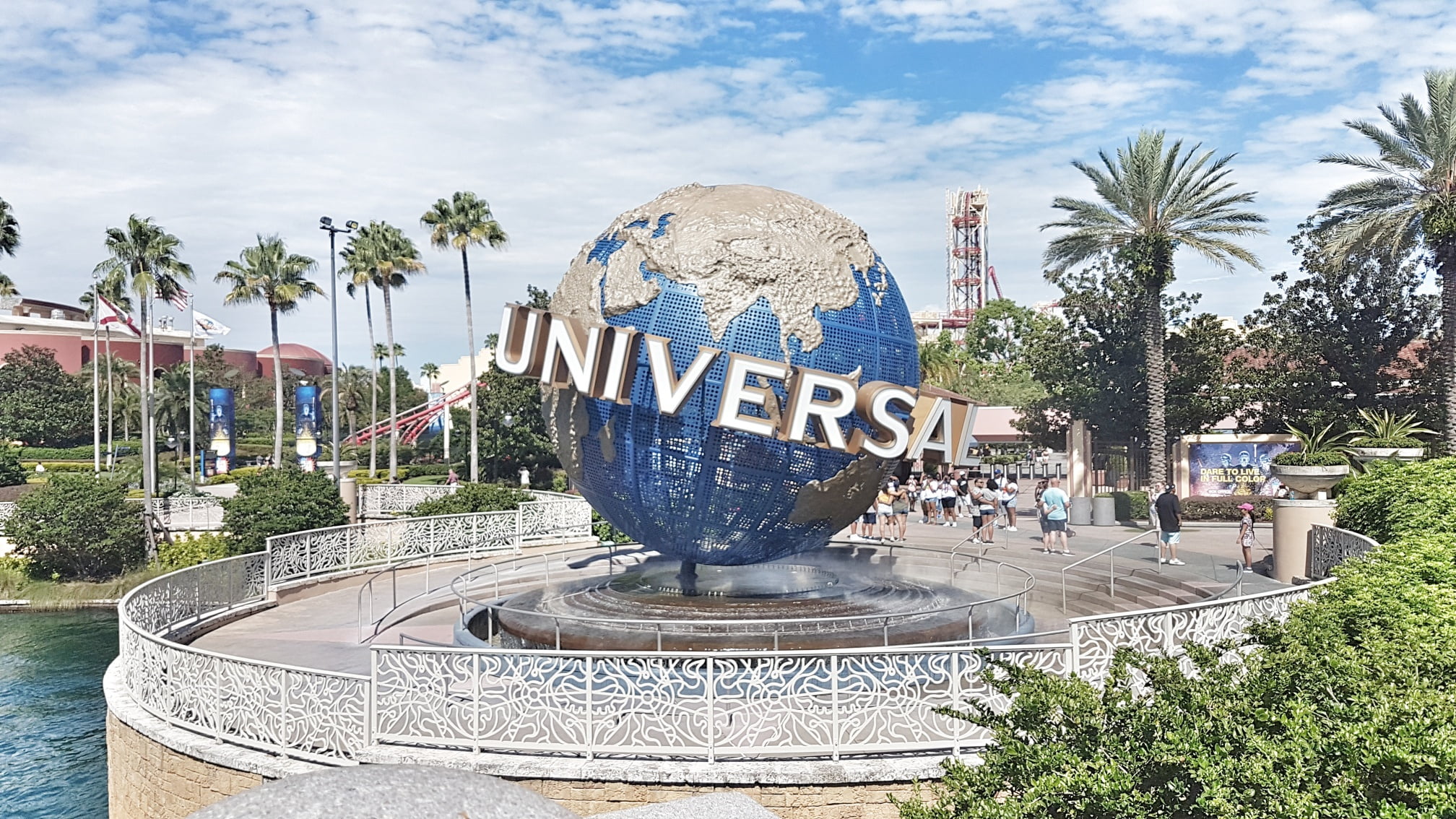 We feel that Universal has something to offer every member of the family. Whilst children might go through that stage with Disney where they feel they've grown out of it, that never seems to happen with Universal. The parks literally have 'universal' appeal. We are big fans!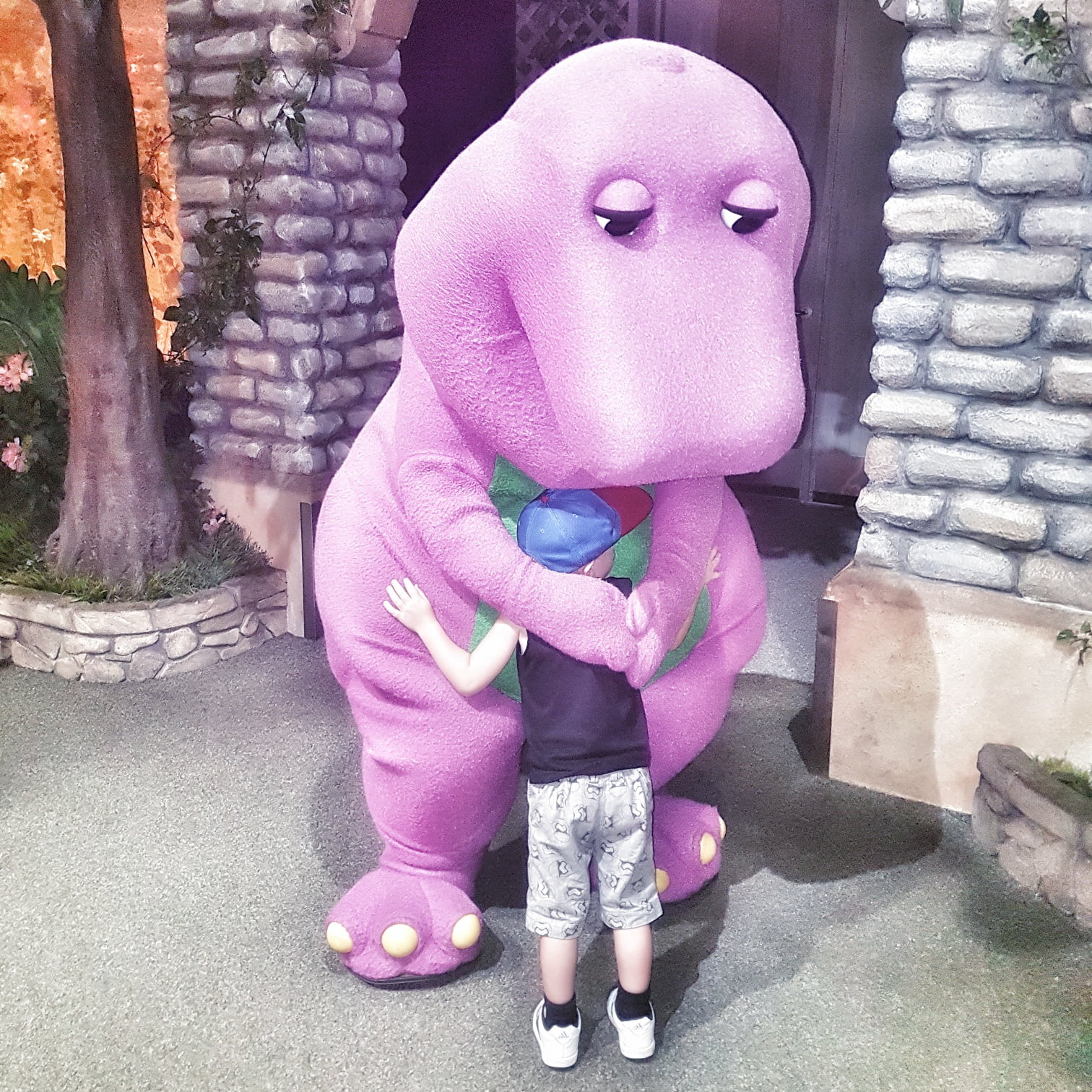 What there is:
There are three Universal parks in total: Universal Studios; Islands of Adventure and Volcano Bay (the waterpark). The first two are located next to each other, hence how they are connected by the Hogwarts Express.
There are tons of opportunities to meet characters around the Universal parks.
There are loads of amazing shops.
There are tons of drink stations and outlets – much needed on a hot day in Florida.
There are loads of amazing places to eat and purchase snacks.
There are tons of rides, hill thrill rides, family rides, simulators, water rides and rides for smaller family members.
There are shows and 4D cinema experiences.
There are amazing sights and photo opportunities – even if you didn't want to go on any rides it's such a cool place to just walk around and take in the atmosphere.
There are brilliant interactive and sensory play areas which are such a thrill for children to play in and parents to watch their happy faces.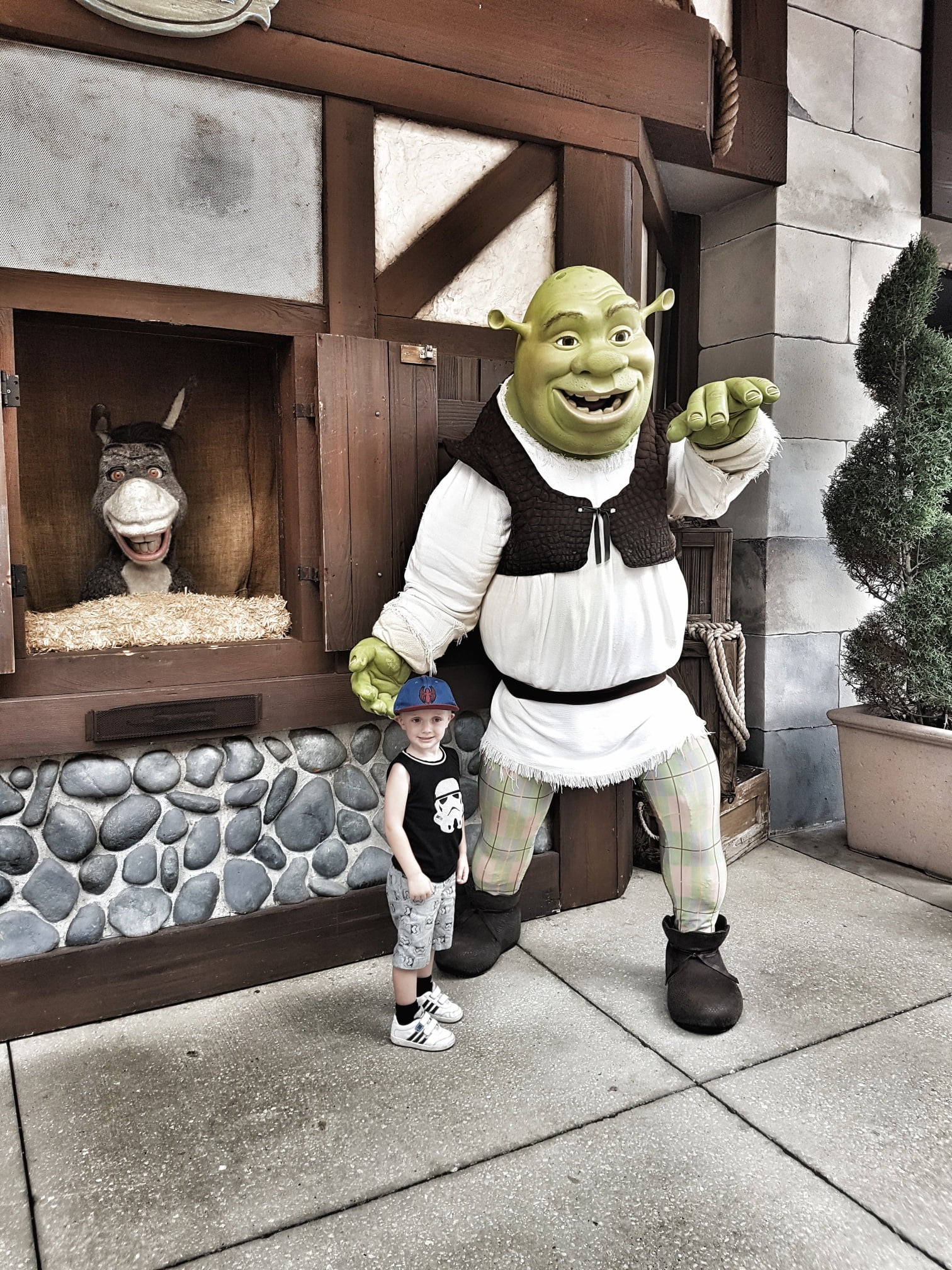 What we loved:
We loved both parks equally – we couldn't have picked between them to be honest as there were so many things in each park that we enjoyed.
We loved meeting Shrek, Donkey and Puss in Boots, we loved seeing Optimus Prime walking around and the gang from Scooby Doo, and the children all loved meeting Spiderman and blasting some webs.
We loved watching A Day in the Park with Barney and playing in Barney's Playground afterwards.
We loved The Fast and the Furious ride and the photo opportunities with the cars.
We loved The Hulk coaster and the Transformers 3D ride.
We loved all things Harry Potter, from exploring Diagon Alley, to boarding the Hogwarts Express, to the Flight of the Hippogriff.
We loved the Jurassic Park ride, this was my personal favourite – such a clever ride and such impressive animatronics.
We loved The E.T ride – superb for all the family and just so well put together.
We loved everything in Seuss Landing – great rides with a dash of craziness, best to do this last when everyone is so tired they are behaving oddly, you'll fit right in here!
We loved the unlimited refills on the drinks – these were well worth purchasing as it was so hot and we got through so many drinks.
We loved Fieval's Playground – this kept our youngest busy for over an hour whilst the older children tried out some of the other rides.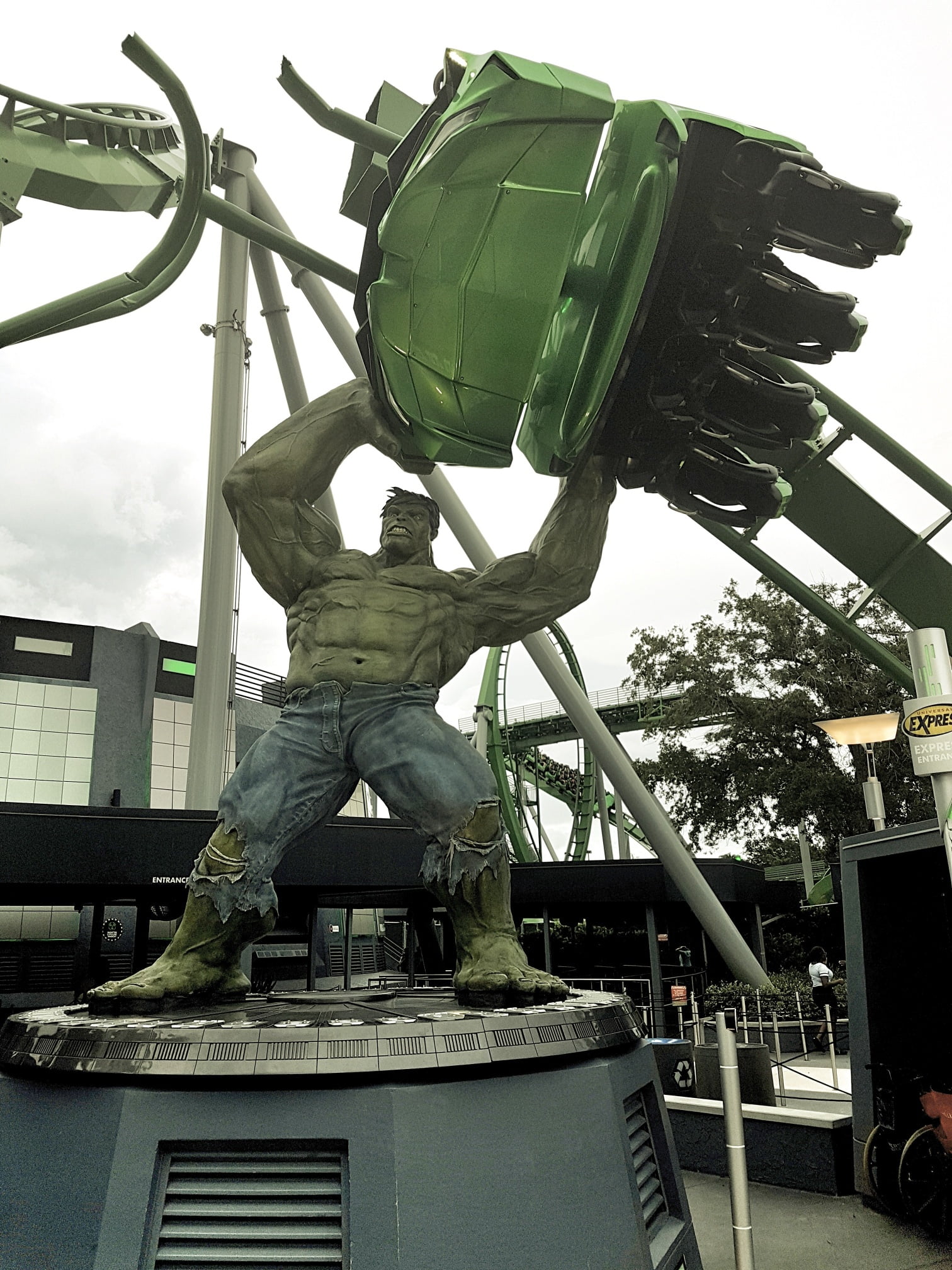 Good to know:
There is so much going on at Universal, you really need a minimum of a day per park to explore everything. We managed both parks in one day but that was with Express Passes – Universal is beyond busy, so without the Express tickets we wouldn't have got on much at all.
If you want to visit more than one park there are deals available – check them out before you travel to make sure you are getting the best deal.
City Walk is the area outside the gates of the two themeparks – it's a great place to eat and drink at the end of the day. We had an amazing meal in Hard Rock Cafe after a very long day in the parks. The service was outstanding, food delicious and the Long Island Iced Tea very much needed!
You can rent strollers (double and single), wheelchairs and lockers at Universal. We rented a double stroller and it was so worth it as we were able to get around so much faster and cover more of the parks. It also meant our youngest could have a power nap during the day without needing to be carried (yay!!).
There is a lot of walking involved in covering both the parks. Just getting from the car park to the entrance is quite a distance, so if you have someone with mobility issues, or a small child with you, think carefully about how you will be moving around the parks.
Universal is a BUSY place. Keep an eye on small children and make a plan in case your group get separated.
Operating hours in the park vary depending on the time of year, so check before you set off. City Walk is open until 2 am, so there's plenty of time to grab a late-night meal or drink before you leave the resort.
Get the tickets which mean you don't have to queue to collect them – you could spend the first 2 hours of your day in a queue, before you've even seen a ride!
Here's a taster of some of the things you can see and do!