McDonald's, most people either love it or hate it. In all honesty I'm not a huge fan. The lingering smell makes me feel a little queasy and I can't eat wheat so options are limited anyway. I also find the service to be generally poor and orders frequently wrong or missing items.
Having said that, the children enjoy it and given that these days the contents of what they serve and the options available are much more health conscious, it is a handy option with the children sometimes.
Whilst in Orlando we thought we would pay a visit to the Mcdonald's that claims it's the biggest in the world!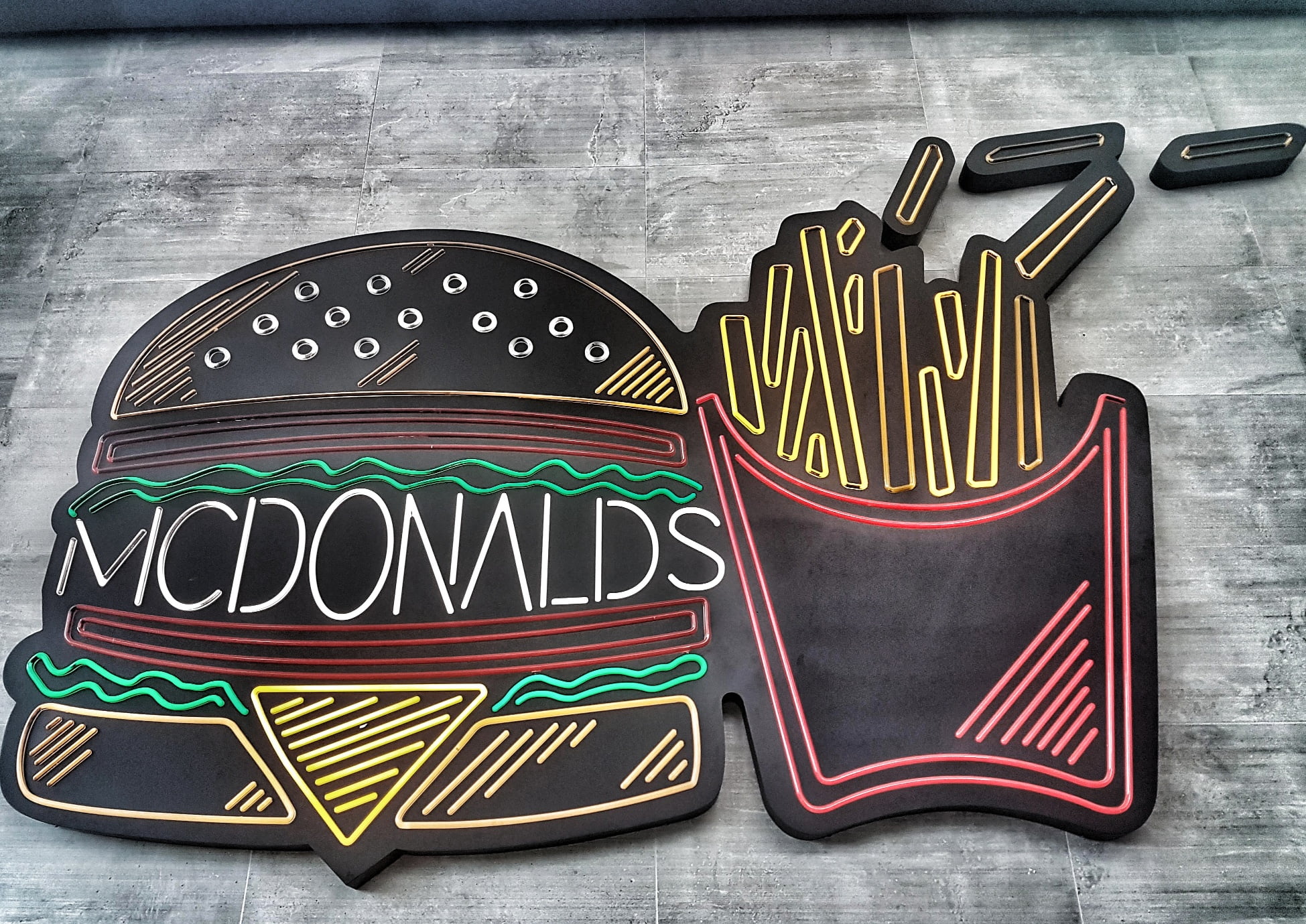 Epic McD as it is known is conveniently located near all the attractions right off Interstate 4. It's an area you become familiar with when in Orlando, with lots of attractions nearby. OPEN 24 Hours, 365 Days a year!
It's pretty huge inside with tons of ordering stations and plenty of seating in different forms. You could sit up high on bar stools with a view of the kitchen, or a booth perhaps, or even a regular smaller table.
Part of what makes this McDonald's 'epic' is what else is available. On the second floor there is a large arcade, equally something I'm not a fan off but again something the children love. They had a blast in the arcade with games featuring favorites like Jurassic Park, Fruit Ninja, and Typhoon where you can win virtual tickets on a McFun card. These virtual tickets can be redeemed for prizes in the redemption center.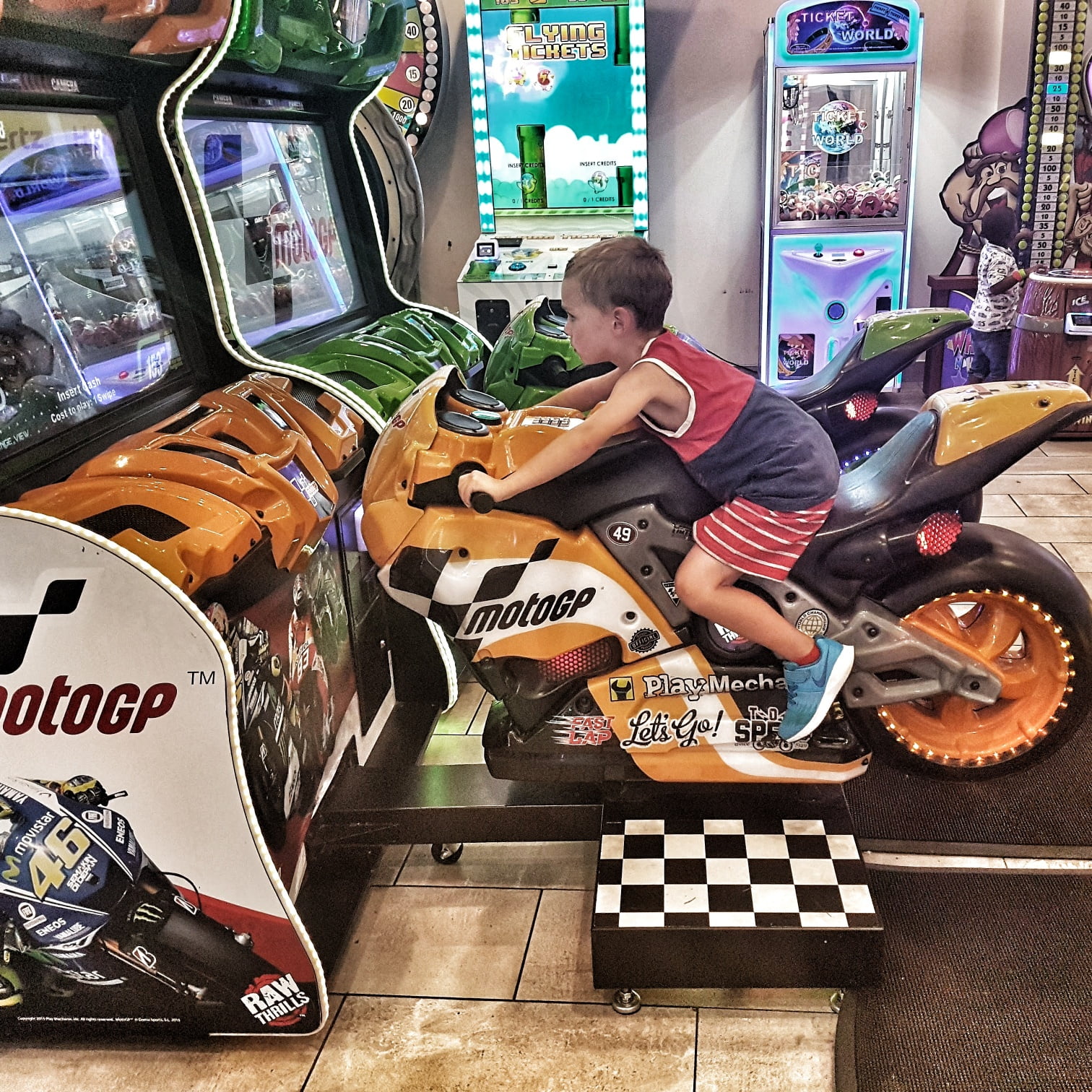 They also host fun family friendly activities every day from their Mickey D's Magic & Mayhem Comedy Magic Show to McDonaldland(R) Character Appearances to Karaoke. Every month is jam-packed with exciting events.
Another attraction of this McDonald's is the huge play area. Let the kids run off some of that energy in the World's Largest PlayPlace which is Kid's Club Tree House themed and features a special toddler area for the little ones.
This was brilliant fun for the children and there is seating all around the play frame so you keep an eye on your little ones.
One of the things I was really impressed with was the extension of the menu. You can pick up all your old favourites of course, but there are also a whole range of dishes available that you wouldn't find in a regular McDonald's.
You can order pizzas which are freshly made. There are a greater number of salad's on the menu than usual and I even had an omelette. I chose the fillings when I placed my order at the screen, it was made to order, delivered to my table and arrived on a proper plate with proper cutlery – hands down changing my previous view of McDonald's.
Our order was missing something when it arrived but this was quickly rectified by a member of staff, who brought the item to our table.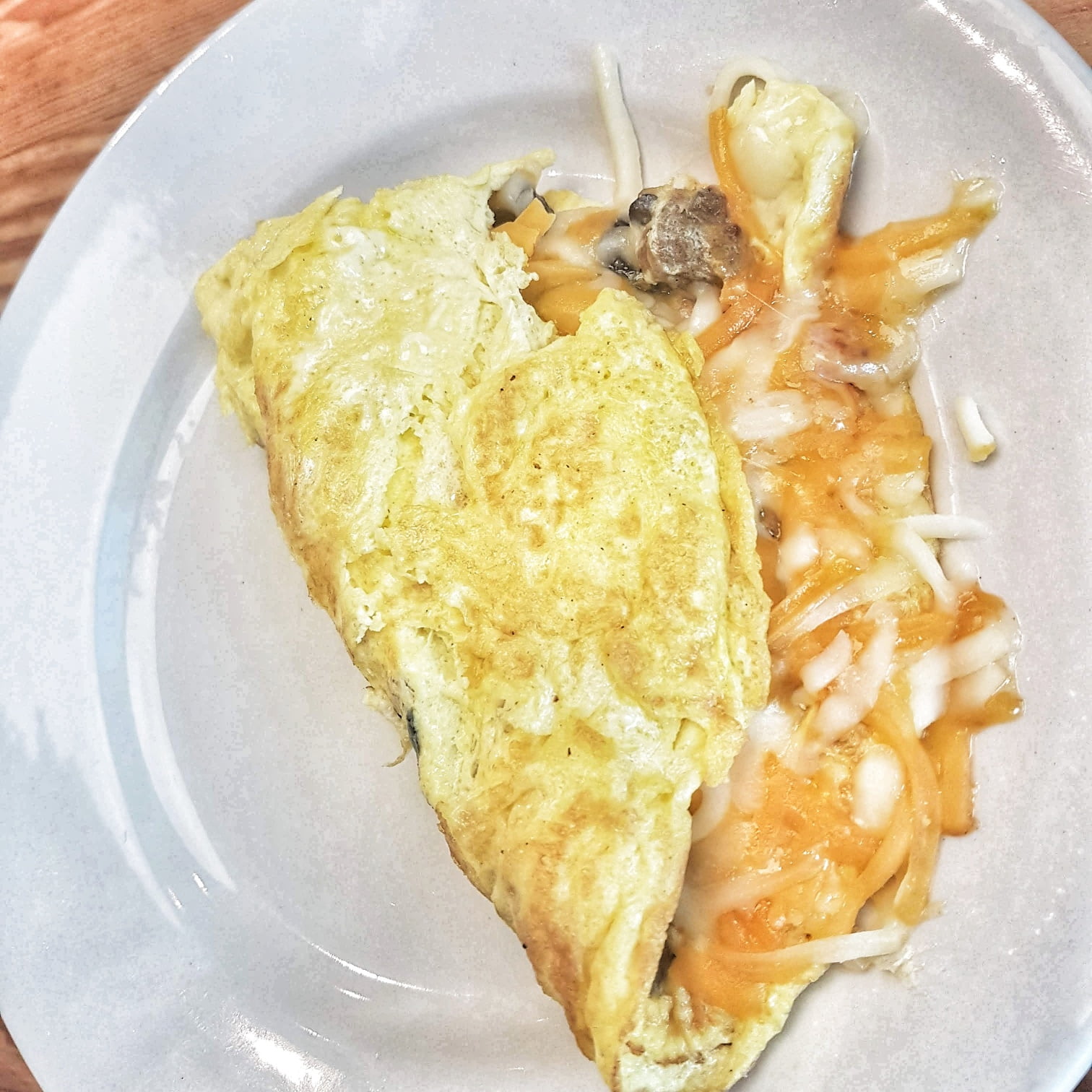 Overall, it was a really good experience. If there were more McDonald's like this we'd probably go more often. I wasn't a fan of the arcade but the play area and the extensive menu were both big wins!
Do you visit McDonald's? Which is the best one you've ever been to?