The history
TONKA originated in 1947 in Mound, Minnesota originally created and manufactured by Mound Metalcraft, a manufacturer of garden implements.
The company began selling metal toys, which soon became the primary business. In November 1955, Mound Metalcraft changed its name to TONKA Toys Incorporated. The name TONKA comes from the Dakota Sioux word "Tanka" or Tonka, which means "great" or "big".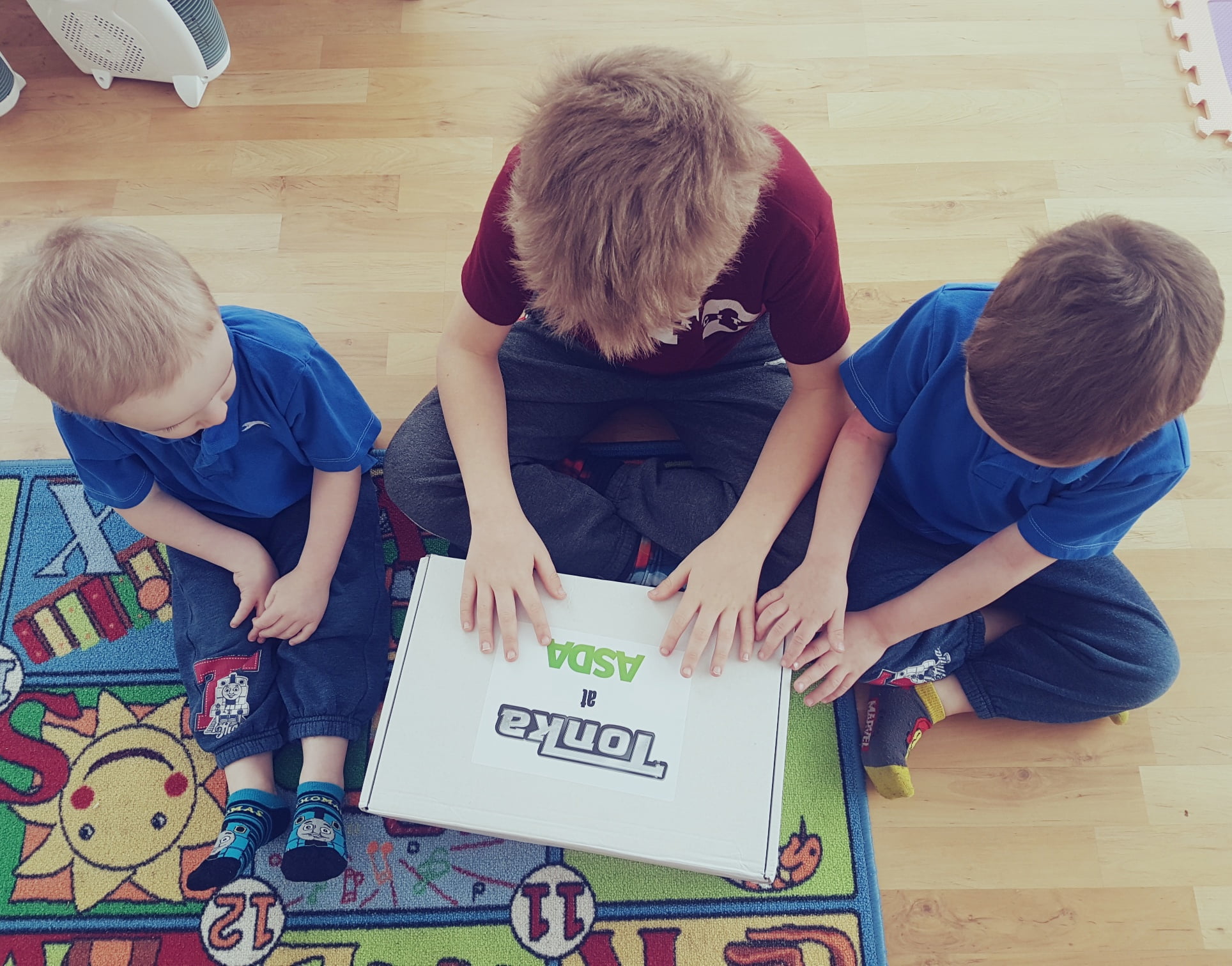 In 2001, TONKA trucks were inducted into the National Toy Hall of Fame at The Strong in Rochester, New York.
For almost 70 years, TONKA trucks have been the undisputed kings of the sandbox for decades. Built on the notion that "a toy shouldn't break just because a child plays with it," they're strong, sturdy and long lasting. Back in the '70s, TONKA even had an elephant stand on one, just to prove their point.
The new range
At the moment there are a whole range of TONKA toys available at Asda, including:
Tonka Diecast Big Rigs £6.99 – The Tonka die cast big rigs Tonka tough rig can really haul! This rig is built to last with realistic detailing that looks just like an actual big rig!
Tonka Diecast Monster Trucks £6.99 – The Tonka Monster metal die cast collection was built for the extreme! Your favorite urban, construction, and emergency vehicles now sit atop massive, Monster wheels, perfect for crushing anything in their paths!
Tonka Tinys blind garages £1.99 – Now Tonka tough kids can collect their favourite Tonka vehicles in miniature! The Tonka Tinys range is a collection of palm sizes vehicles that are perfect for small scale adventures. Children can collect Tonka Tinys one by one with the surprise blind box garages or in trios with the NEW Tonka Tinys Three Pack
Tonka Tinys three pack £4.99 – The Tonka Tinys Three Pack comes with two on display vehicles and a third which is a surprise! Which vehicles will your kids find?
Tonka Tinys Mini Playset ( either Blast and Dash Quarry or Car Crush Escape)  £9.99
What the boys thought
The boys have been checking out the new range at Asda and having a play. Here's what they thought and a closer look at the toys themselves.
They've had lots of fun out of these. The playset didn't seem that robust when we unpacked it but it seems to be holding up to regular play. The cars are great fun – have you seen these in your local Asda?