I love a good old fashioned jukebox, although you don't see these very often now. Also, they are absolutely huge things and must take up a colossal amount of room. No regular home these days has room for something like that, but also the way we are with music, no regular jukebox could possibly supply the amount of music we require.
We have become so used to just accessing any tune we want to instantly via a range of means, a regular jukebox just wouldn't make the cut in a modern family home.
Have you heard of Electric Jukebox? It's the new easy and fun music player for your home – the modern day version of the traditional jukebox. The difference is that the Electric Jukebox is tiny in comparison and with these you have instant access to 29 million songs! How amazing is that? Something to cover all tastes.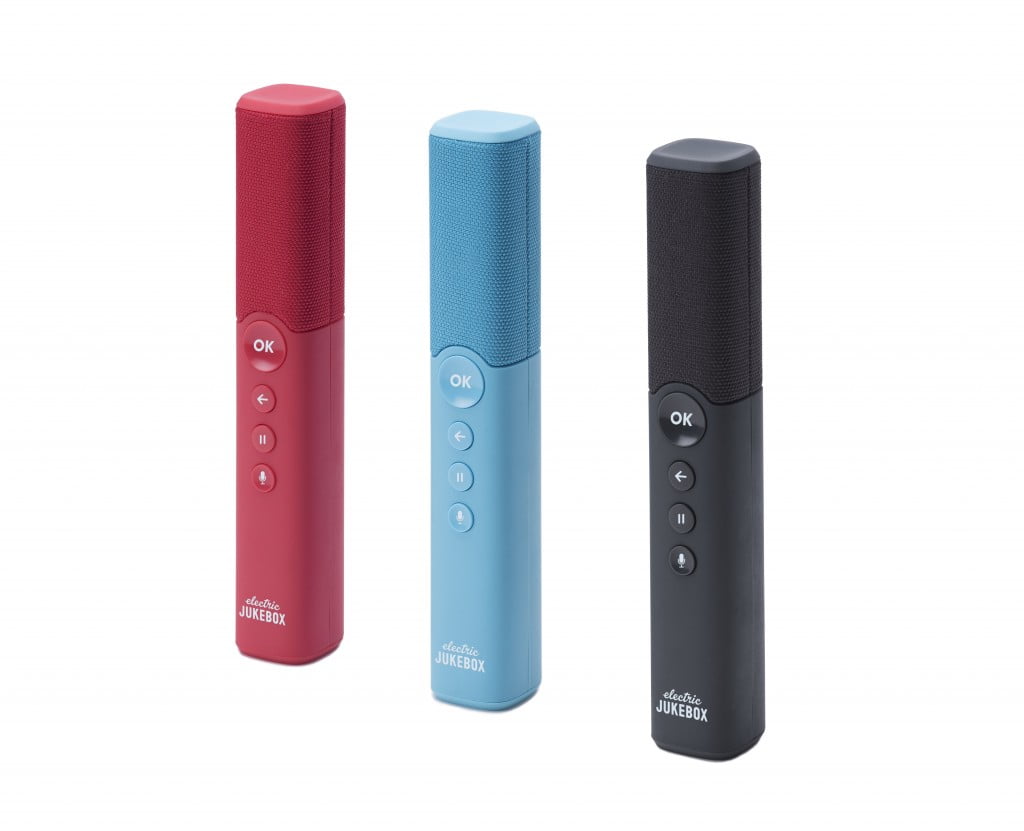 These are so neat, they don't take up any room and are really easy to operate. This is Britain's first and only music streaming service and device, backed by Robbie Williams, Alesha Dixon, Stephen Fry and Sheryl Crow.
Electric Jukebox turns your TV into a jukebox with millions of albums. It's fun and easy to use, with no subscription or registration, and a simple 2 minute setup. Just plug in to your TV, connect to Wi-Fi and start playing the music you love, it really is that simple. It is also really easy for the children to operate and lots of fun for them as well.
You can talk to the Jukebox and ask it to play a certain song, or manually search by artist, genre, song etc, or you could just browse the songs if you wanted to…all 29 million of them!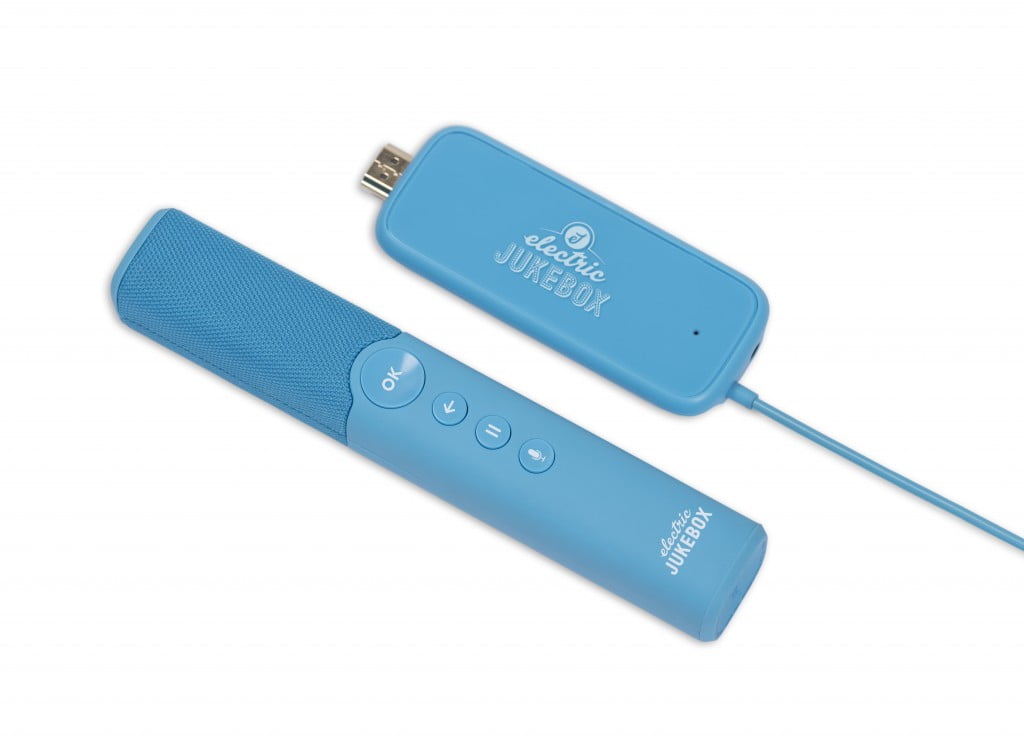 Its as simple as plugging in a baby monitor! Just plug into the TV, connect to Wi-Fi and play music. Electric Jukebox plays through your TV speakers or soundbar. You can also connect your existing hi-fi or other speakers using the 3.5mm audio socket.
These are priced at £169.00, and everything you need is in the box, making it the perfect gift. This includes a £52.00 Premium Music Pass for 12 months, which is said to be less than half the price of Spotify. After the 12 months are up a further 12 month pass will cost users £52.00, much cheaper than £9.99 monthly subscriptions for Spotify. If users don't take out the second year subscription, music will still be provided in the form of celebrity mix tapes but there will be ads.
Music streaming is certainly the future. How do you listen to music? Do you subscribe to a particular service and how do you find it? We'd love to know.