For the last few years we have built up to Christmas with a trip to the spectacular Winter Wonderland in Manchester, held indoors at EventCity, right next to the Intu Trafford Centre.
The UK's largest indoor Christmas theme park has returned for a fifth magical year and opened to the public on Sat 9 December. It will be open until New Year's Day 2018, if you fancy popping down.
Make sure you book in advance online as there is a high demand for tickets – under 3's are free and all rides and shows are included in your ticket price.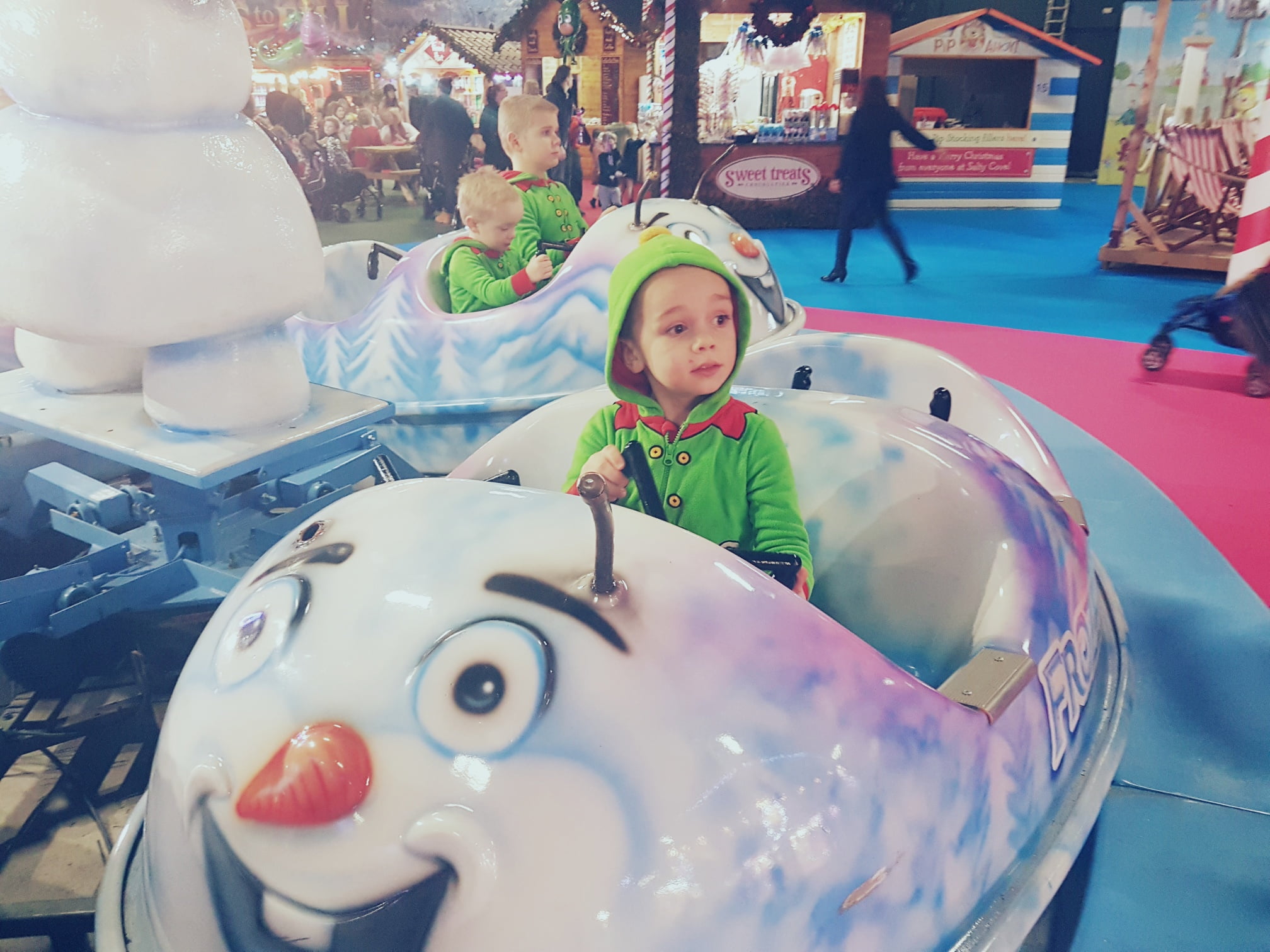 Each Christmas, EventCity is transformed into an unbelievable wonderland extravaganza, featuring over 70 family rides and attractions all under one roof. It's lovely to come in from the cold and spend a few hours on fun rides with the children, soaking up the Christmas atmosphere.
There are bouncy castles and slides, a hall of mirrors, tons of rides for children of all ages, and so much that is suitable for the whole family.
As well as the rides and the bright lights, there will be a dazzling array of colourful shows which this year includes Zippy and George from TV's Rainbow who will no doubt bring lots of magic, mayhem and comedy capers! The shows are always great fun. This year the little boys enjoyed Frozen on the Main Stage the most. The cast were fabulous and had the audience wanting more. They finished with a big sing-a-long and some good fake snow falling on the audience – it really was lovely.
The spectacular Christmas Circus also makes a welcome return delivering breath-taking circus acts that will leave everyone marvelled and amazed. We didn't make it into that this year, there just didn't seem like we had enough time.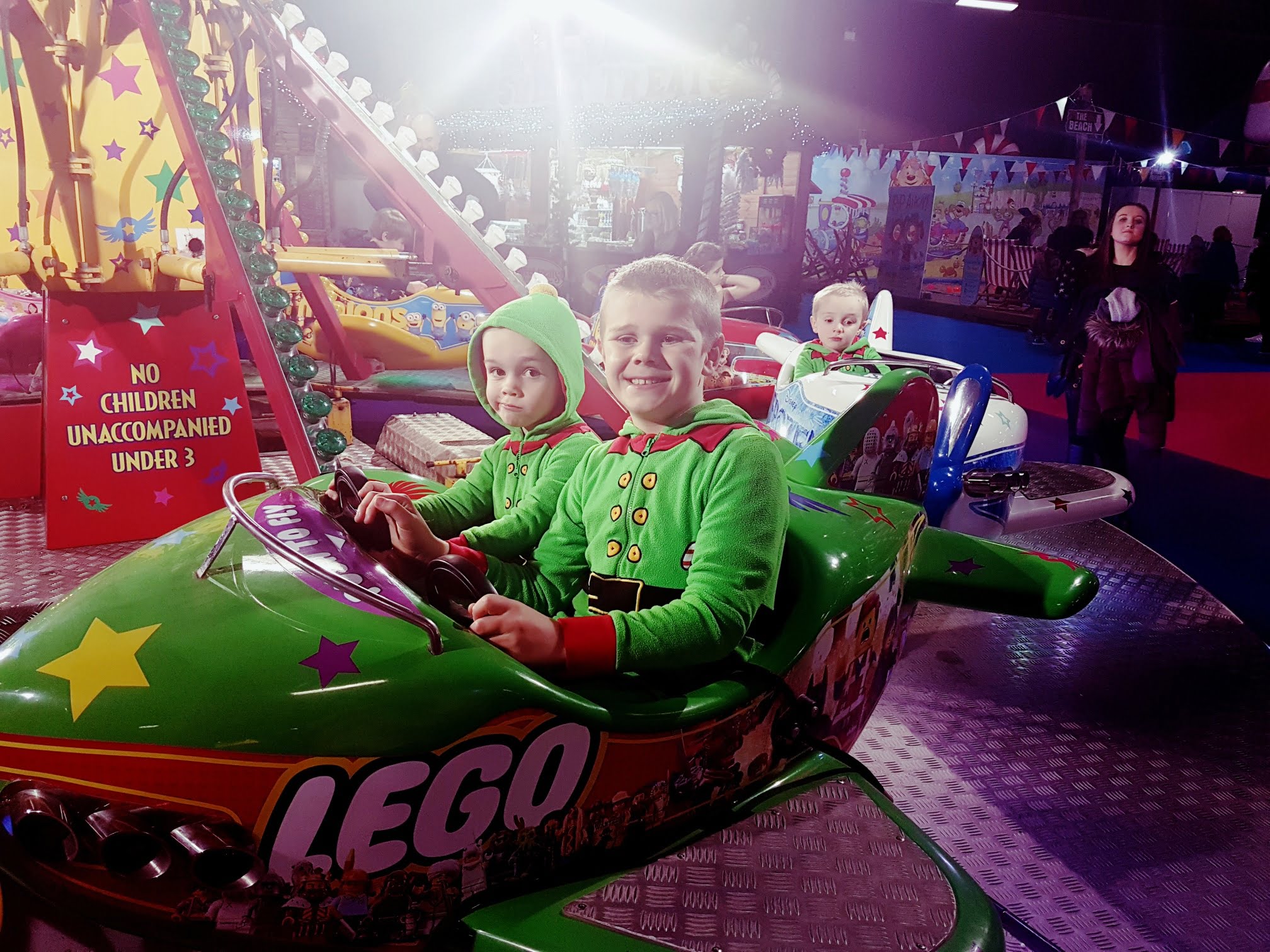 Of course, Christmas wouldn't be Christmas without a visit from Santa Claus complete with real reindeer. We saw Rudolf and Vixen this year, who were quite happy eating away in their stable. Santa, Mrs Claus and all their helpers were marvellous and all very charming.
They wanted the little boys to stay and work with them making all the toys for all the children in the world, as they were dressed up as elves and the perfect height for an elf.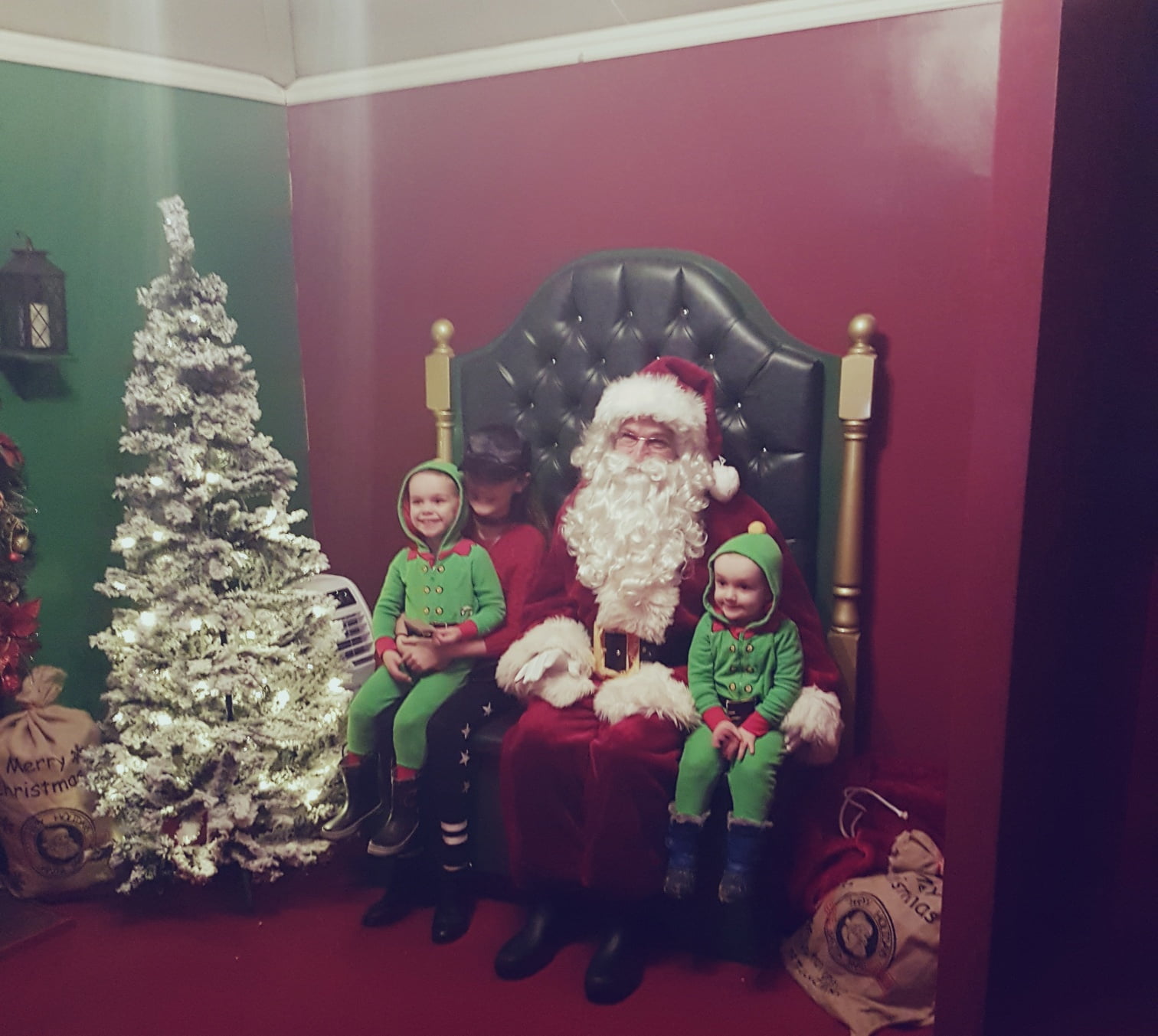 There were a whole host of games stalls (hook a duck and so on which all cost extra) and a vast array of food and drinks stalls to purchase refreshments including hot snacks and sweet treats. You could warm up with a festive mulled wine, or a hot chocolate, and try out sweet and savoury festive foods.
There are also stalls like the glitter make up and tattoo stalls, again with an extra charge, where you can relax for a few minutes and be pampered with festive make up. We tried out the glitter lips this year.
Chloe Rose from Musical.ly and Aim Sky High Dance Company were performing and there was lots of festive cheer to be had. There is something for everyone at Winter Wonderland which is why we love it so much. Our children are now 3, 4, 9 and 11 and all love it equally as much. Our only real challenge is that it's never long enough – there are always things we don't get to do as we run out of time.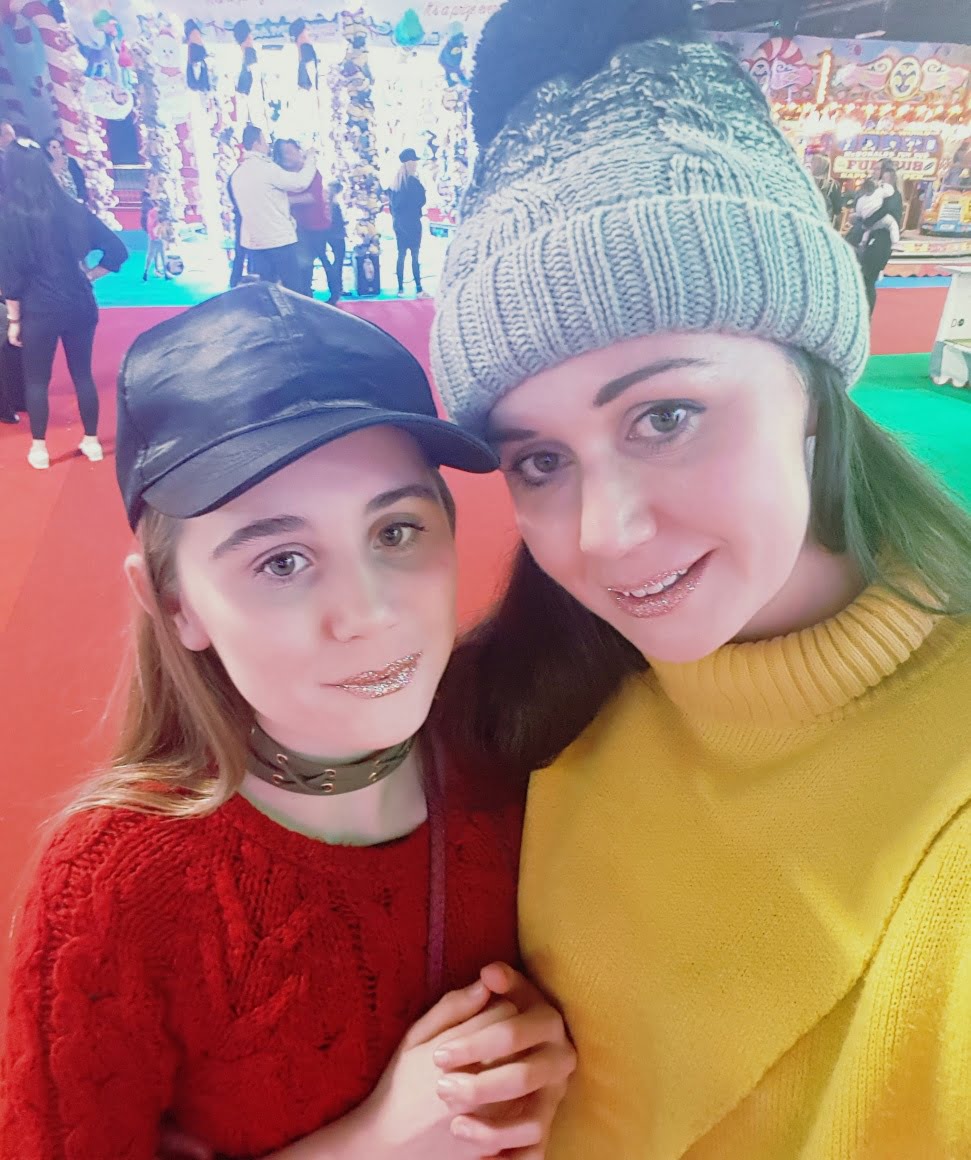 One of the things I struggle with every year is getting decent photos at Winter Wonderland. There are so many bright lights coming from all different directions it seems almost impossible to get decent photos of everyone. These are the best of a bad munch I'm afraid.
If you are a family wondering if Winter Wonderland is worth it – yes it is. The fact that the event keeps coming back every year and it is often sold out should tell you that.
It's a lovely way to begin family festivities.