Tis the season to be jolly at Albert Dock attraction Mattel Play! Liverpool – they have some lovely plans for their small visitors this festive season, my gang had a blast at the weekend and didn't want to leave (even the older children).
December is a busy month for Father Christmas which is why the Fat Controller is inviting children to enjoy a magical Thomas and Friends themed story-time each weekend leading up to the big day performed throughout his shows.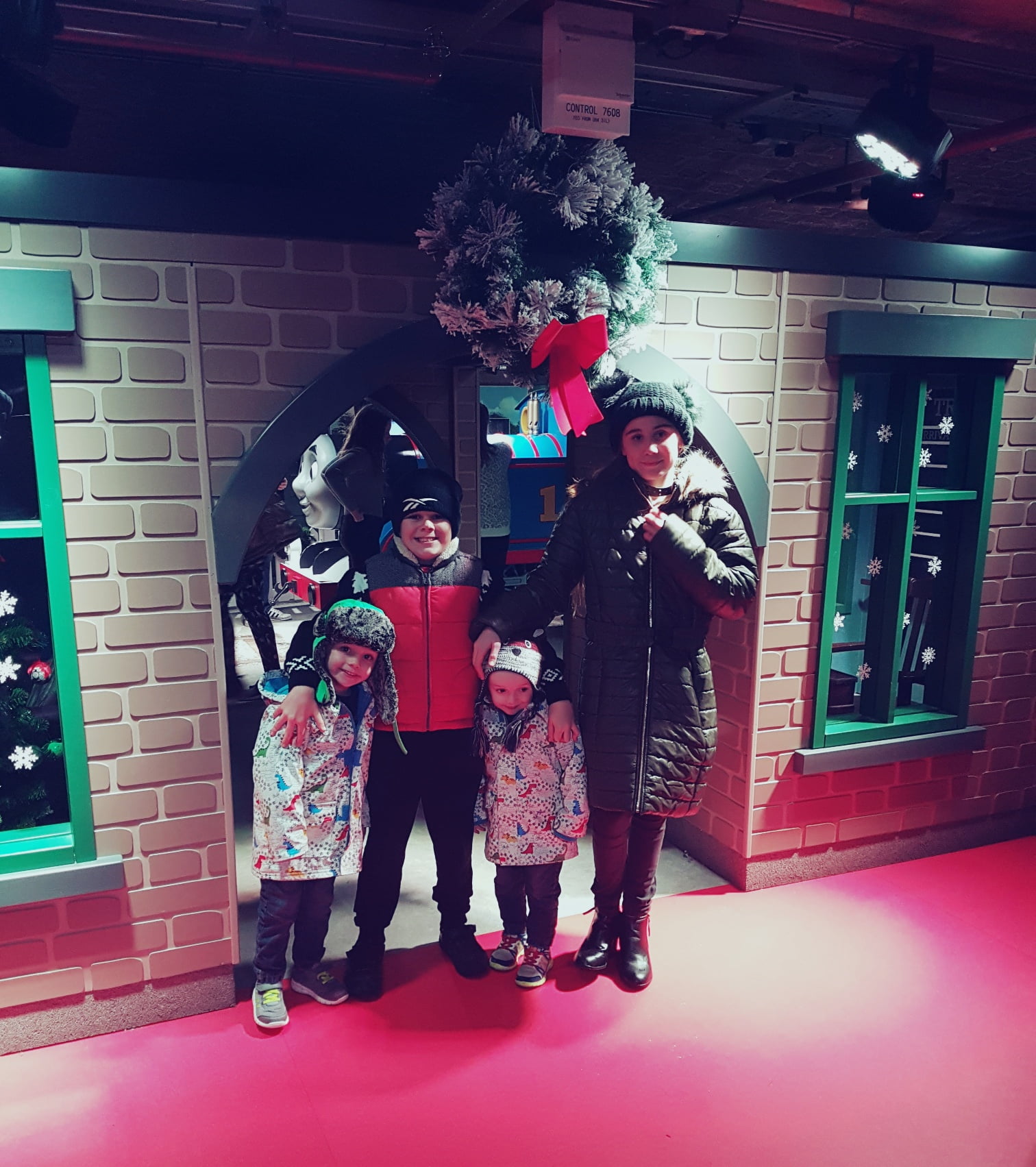 Children will be given the opportunity to commemorate the occasion with creative Christmas cards and craft-making to designing dazzling decorations or a seasonal mask. Why not bring your little elves to have their faces painted before taking part in the fun-filled activities.
Mattel Play! will also be hosting a letter to Santa where all children visitors are encouraged to write their own letters and make a wish to post in the Island of Sodor for Thomas who will be delivering their presents this year. My youngest made sure that he got his letter in there as soon as we arrived!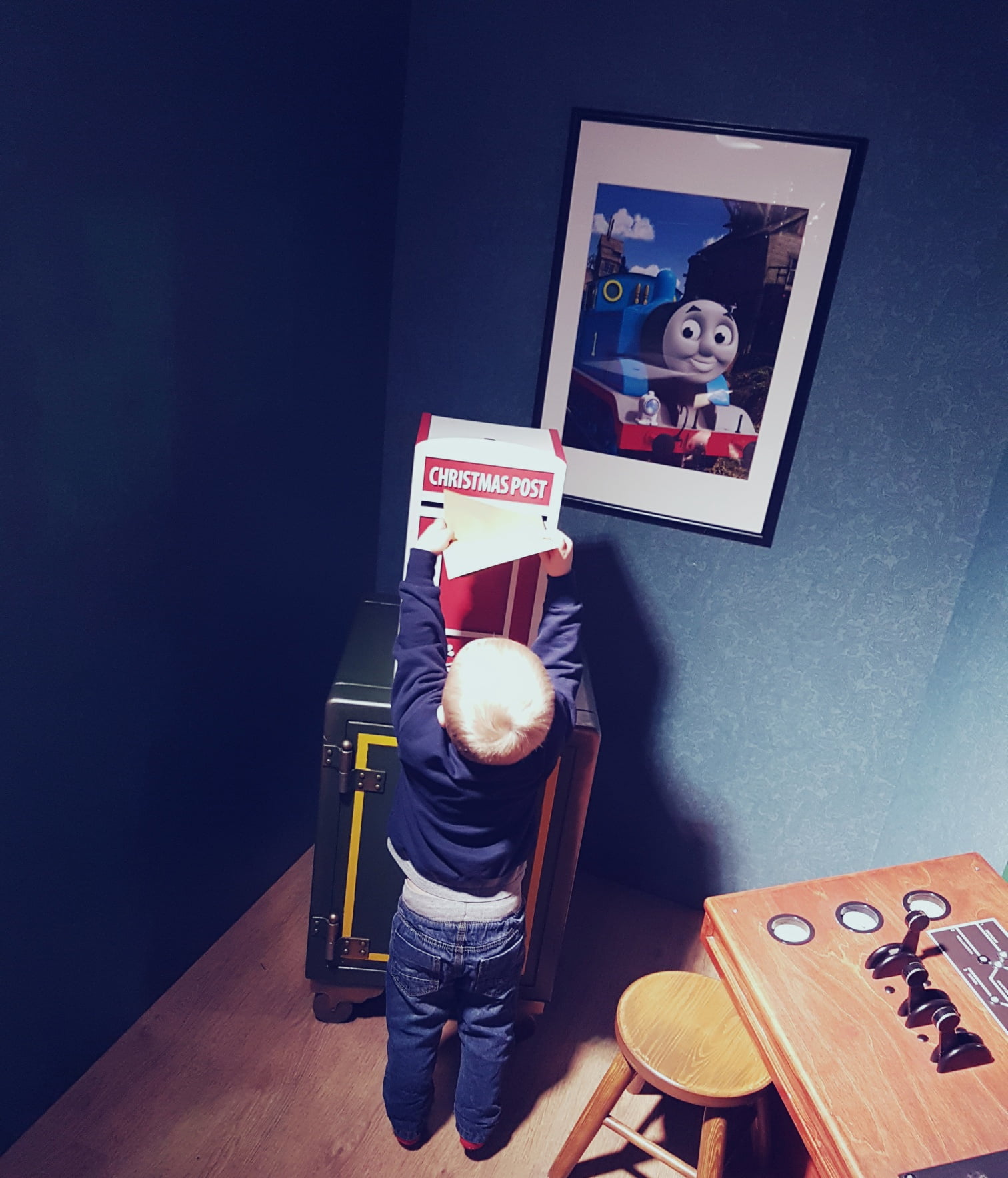 The Mattel Play Christmas events will take place on the four consecutive weekends leading up to Christmas from December 2nd to 24th.
For more information visit the website, check them out on Facebook or follow on twitter.
We got to meet Fireman Sam when we popped in at the weekend. He was taking a short break from putting out fires to say hello and Merry Christmas to all the visitors.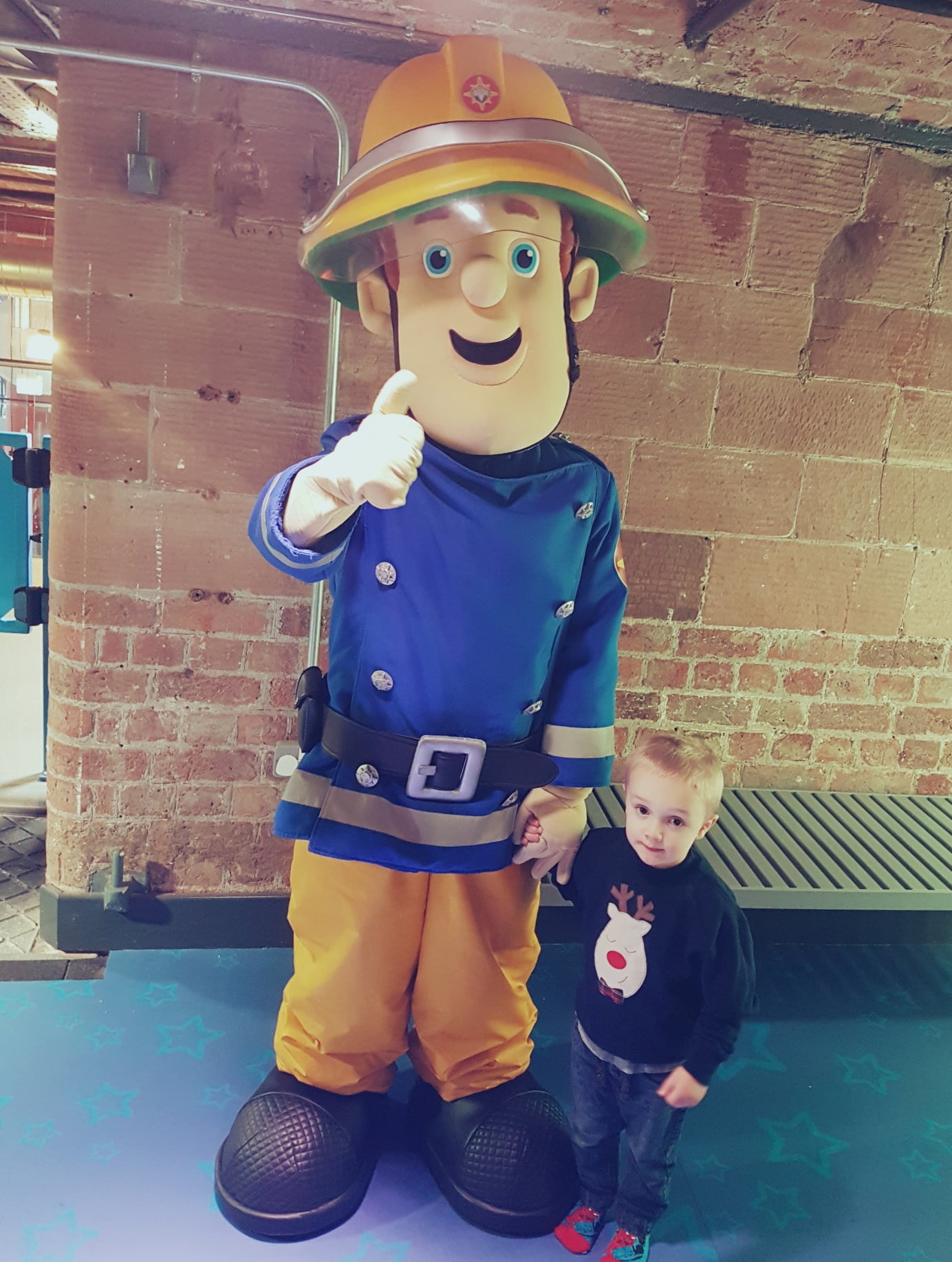 About Mattel Play! Liverpool
Mattel Play! Liverpool is an interactive play centre aimed at children aged six and under – although if you have children of a range of ages, older children might enjoy playing with the younger ones at the attraction.
Located in the heart of Albert Dock Liverpool, the attraction has three themed zones featuring characters and locations familiar to fans of Thomas and Friends, Bob the Builder and Fireman Sam.
Children can play on full-size versions of Thomas and Rosie, ride on miniature locomotives on a real track, build with bricks and dig up sand at Bob's workshop, before sliding down the fire station pole and climbing aboard Titan at the Ocean Rescue Centre.
Mattel Play! Liverpool also has a shop filled with branded toys, games and clothing, plus a café, which is free to enter, serving delicious food and drink and offering the perfect place to rest and unwind.
Mattel Play really is a lovely place to spend a couple of hours with the children. I adore the way my children get so immersed in the role play areas and how they work so well as a team. They especially loved the building section in the Bob the Builder area this time and all worked so well together.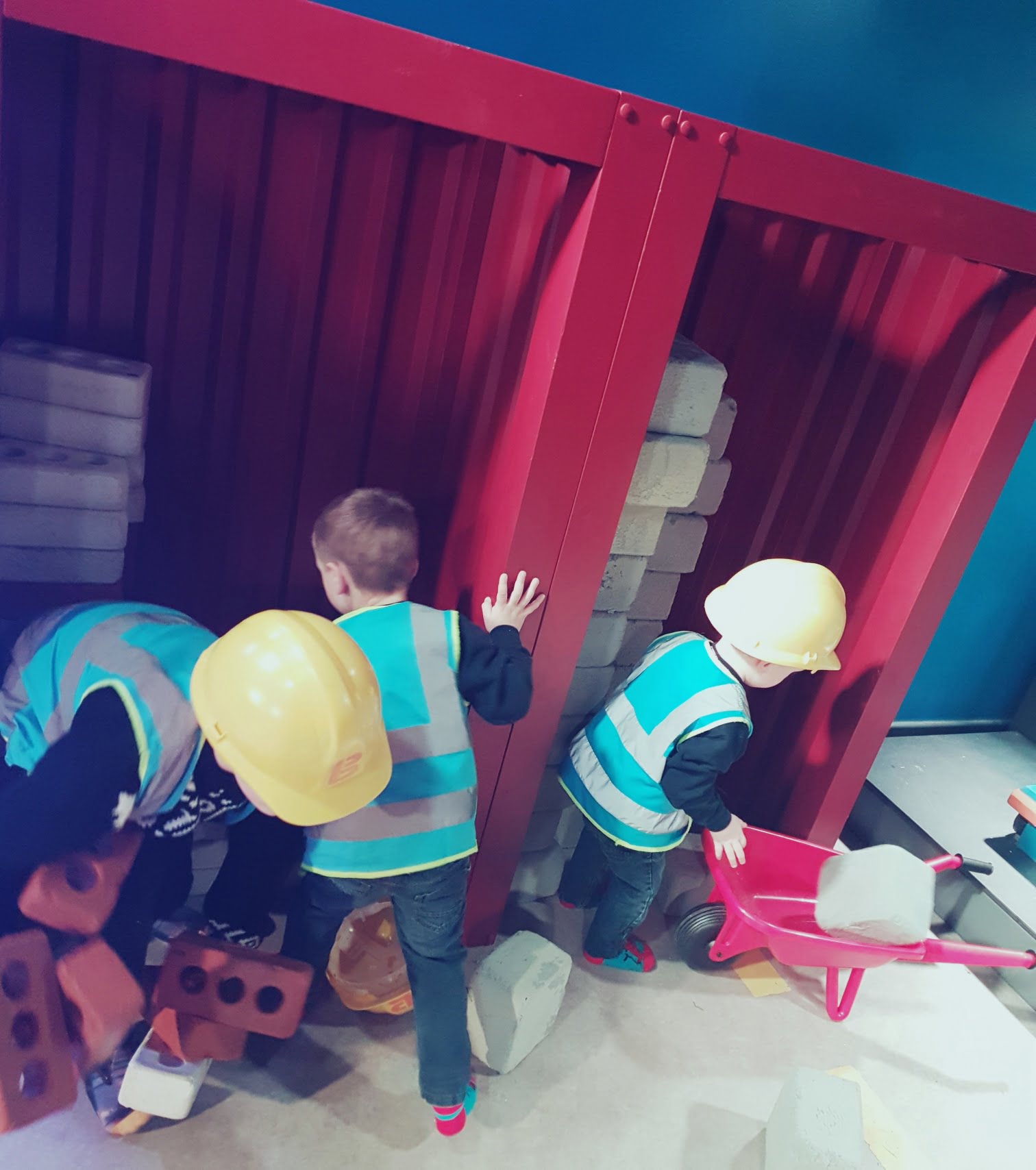 Sessions last for two hours and you are best to pre-book so you aren't disappointed. Try and share your time out between the three areas, so you don't miss out. You can move freely between the spaces without any restrictions. The Fireman Sam area is located downstairs. Little ones can play shop, put out fires, drive the fire engine and learn which fire extinguisher is used for each type of fire – do you know yourself?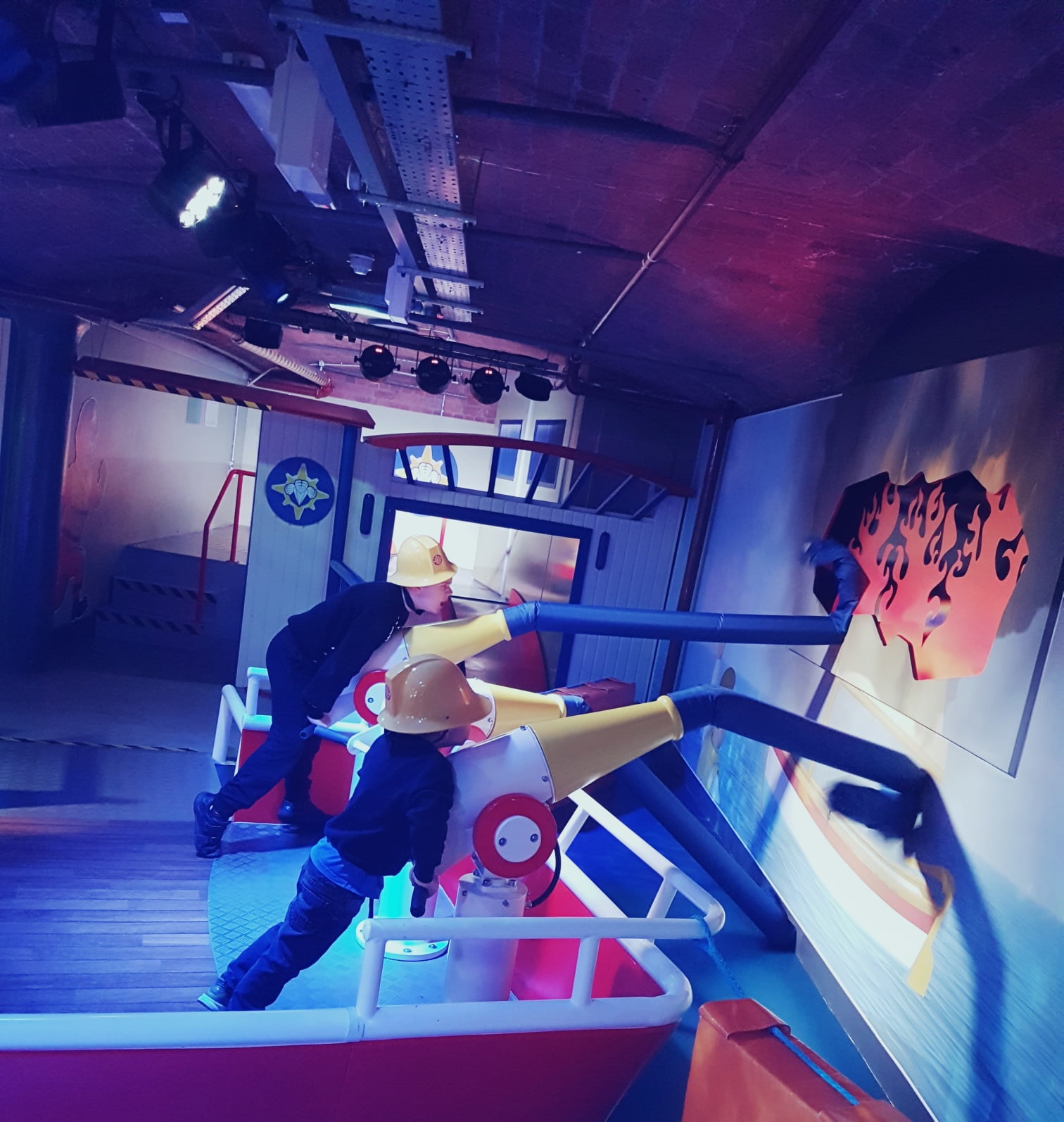 We are big fans of Mattel Play – it's the kind of place you can't help but have a great time and the staff are wonderful too!