Bathtimes can be a bit of a luxury for busy mummies. I do love a good bath. It's a great way to relax. I always end up having to have a bath really late though, otherwise I get a ton of little visitors wanting to either join me, chat or sit on the toilet for ages! Anyone else?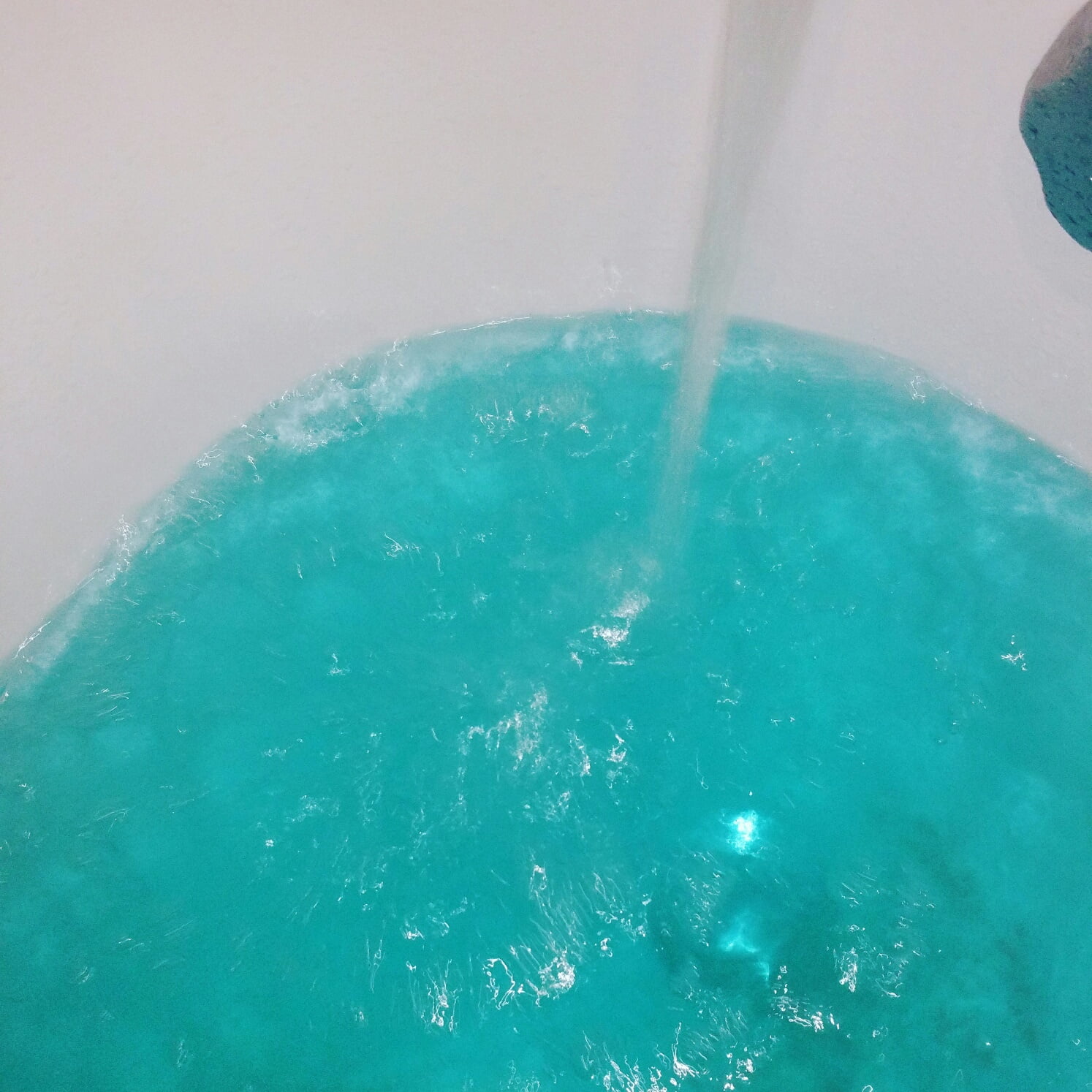 If you could design your own blissful bathtime, what would it entail? I'd probably have music, candles, a bath bomb, or maybe bath salts or a muscle soak bubble bath.
I can't just have the bath water, I do prefer loads of bubbles or at least making the water a pretty colour.
A glass of wine on the side would be perfect. I have this great bath caddy that means you can have everything you need in front of you. It doesn't get much use but it's brilliant when I can find the time.
A blissful bathtime for me would also be a chance to shave my legs! I know right, such a treat. I mean more than a quick panic flick with any razor I can find that is, which is the case most of the time.
My favourite brand of razor is the Venus, the brand continue to impress, bringing out better and better razors each time. These are the only ones don't cause any irritation to my skin.
Venus have recently collaborated with another great brand – Olay. This combines Venus' 5 blade technology, which gently exfoliates for surface skin renewal; whilst the built-in flexible shave gel bars with added Olay moisturiser, help to lock in skin's moisture, leaving behind silky soft skin.
If you use coconut oil as a shaving gel your skin is left even softer.
This new range of Venus razors are available at Boots and Superdrug, prices vary depending on the retailer.
What would your idea of a blissful bathtime be?