Johnson's Top-to-Toe range, is specially formulated for babies aged 0 to 6 months, and is as safe to use as water alone, from the very first day.
The range gently cleanses and protects baby's first line of defence – their skin, which is increasingly important at this time of year, when the combination of cold winds and dribble can leave their little faces looking and feeling a little dry and sensitive – you know that red raw, snotty-faced look don't you?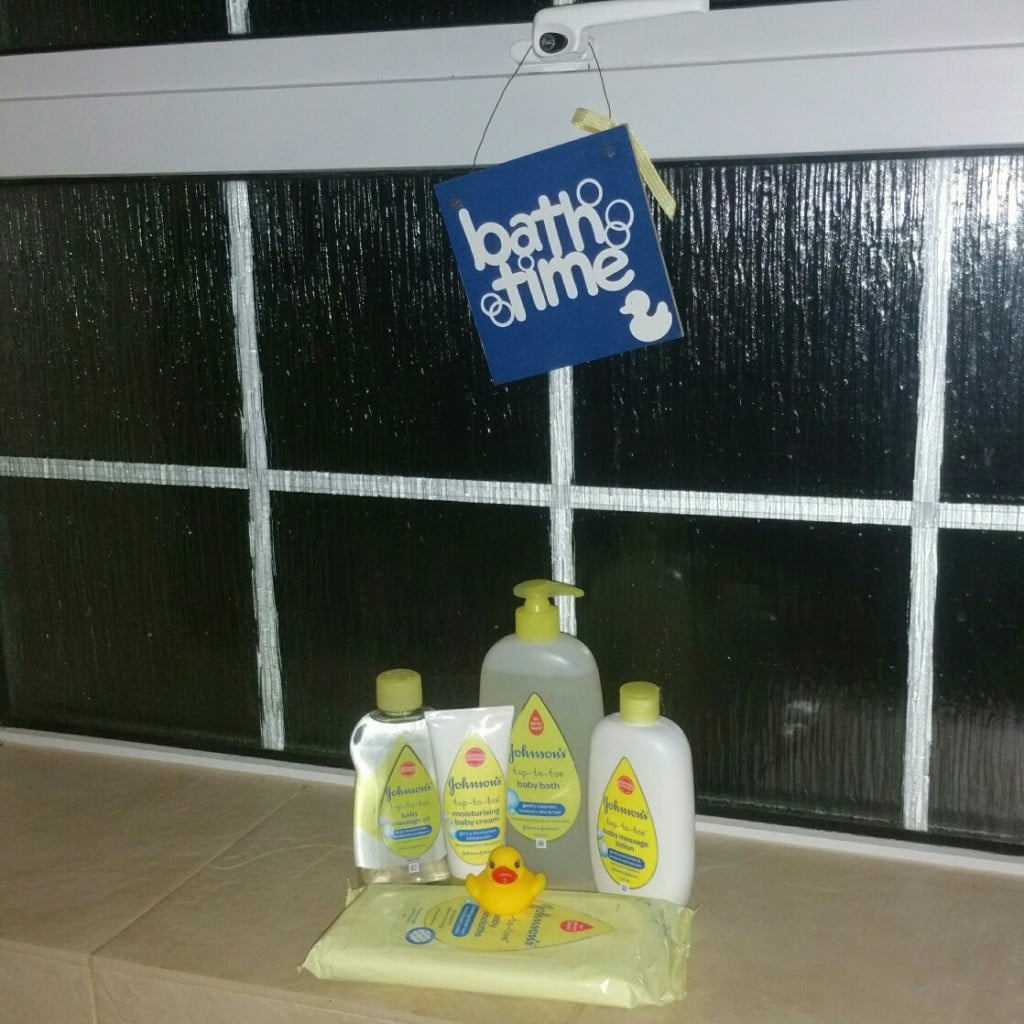 We love the top-to-toe body washcloths in particular – these are especially good when travelling and really effective, yet at the same time so gentle. How do your bath times go down? Are you using any of these products already?
Top 5 Bath-time tips from JOHNSON'S® Healthcare Professional Relationship Consultant, Rebecca Bennett:
Warm a towel before wrapping up baby after a soothing bath. Just make sure the towel isn't too hot.
Your baby's vulnerable skin doesn't like hot water. 37C is perfect, use the inside of your wrist to feel water like baby's skin does.
Yellow is the colour of energy, sunshine, and it stimulates intellect. So fill baby's bath with smart yellow toys. Also, keep your baby's bath toys, you can use them to coax your little one into swimming lessons later.
If your baby is a little nervous at bathtime, talk them through it. Your voice will soothe them – and help them feel safe.
Your baby's skin is delicate, so pat them dry gently with a towel after a bath.
What about after bath time? What is your routine? Have you thought of baby massage?
Five Benefits of Baby Massage from Family Psychologist, Dr. Angharad Rudkin
Massage is a good way of bonding with your baby.
Massage has been shown to help baby's social and cognitive development.
Big sister or brother can help you to massage your baby – it makes them feel like they can help you care for baby.
Baby massage is a great activity for dads to get involved, and helps them feel closer to their baby and more confident in looking after them.
Massage can be an important part of a bedtime routine, which helps give babies the cue that it is time to snuggle up and sleep.
Now the exciting part – your chance to win a top-to-toe bundle.
Just enter the easy widget below – UK entrants only please!
Win a top-to-toe Johnson's wash set for your baby