It was super chilly again on the school run this morning, the wind was making it feel extra wintery. How are you wrapping up at the moment? It's easy to be warm when you can dress casually, but what about when you have to go into the office, or head to a meeting for a few hours. How can you remain smart and stylish but still be warm and cosy?
You can be warm and stylish with Femme Luxe. They have tons of items online at the moment that will keep you warm but also ready for whatever the day throws at you.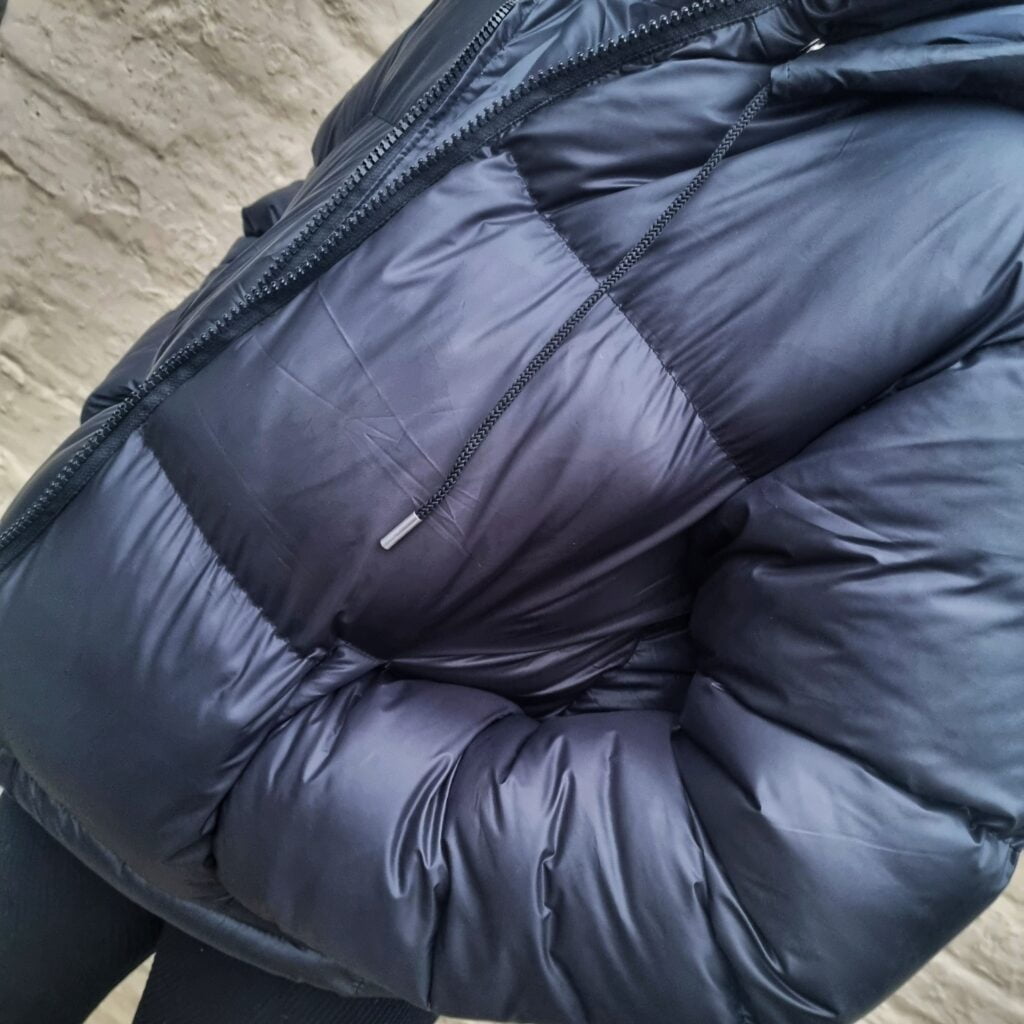 If you aren't familiar with Femme Luxe, they are well worth checking out. They are ideal for teenage girls looking for quality items at a reasonable price and they have tons of items as well as co-ordinating outfits.
You'll be able to pick up casual items such as joggers and hoodies, going out party outfits and tons of items suitable for work, college or sixth form, depending on what your teen is up to.
They've got these cute cropped puffer jackets at the moment. This black one is really smart but they also come in stone and white too. They wipe down easily and have drawstrings to pull in to vary the look. These are perfect for teens off to school or college and of course ideal for the weekends too for shopping or cinema trips with friends and family. Whilst not entirely water proof these can easily survive a heavy shower, so ideal day-to-day.
What will you be wearing underneath your puffer jacket? What about a super smart black knitted dress? I absolutely love this one. It's warm and smart but so comfy too! It stretches in every direction, washes really well, retuning to it's original shape and it's not remotely itchy – always a bonus!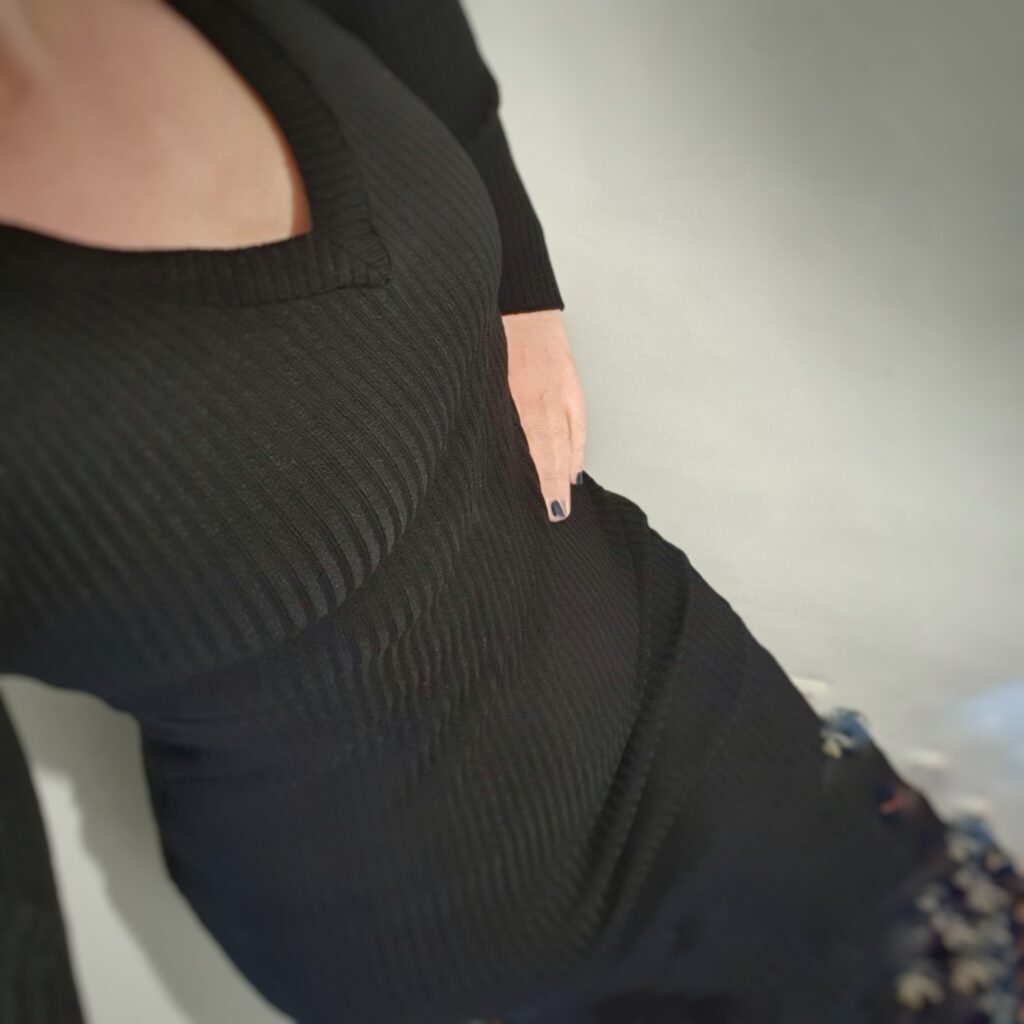 This dress also comes in a stone colour and a burnt orange which I also have (that one is perfect for the autumn months). This dress comes in sizes UK 8 – UK 16 and is currently priced at £22.99. ideal with a pair of winter boots and some thick tights.
If you aren't keen on the plunging neckline of this dress, you can opt for one of their many other knitted dresses. I love a roll neck on a knitted dress, and there are lots of those over at Femme Luxe, in a range of colours.
If you are in need of something super smart, you could check out their selection of blazers. There's a range of different colours, sizes and price points and you could always add in one of their many body suits underneath.
If you don't like wearing dresses, but still want something a bit smarter than jeans or joggers (but also want to stay warm), you could check out the wide selection of trousers at Femme Luxe. There are also tons of cargos in a range of colours for something in-between.
Another option would be to go for something like an oversized shirt, with say, a bodysuit underneath. I half laugh writing that to be honest, as I recall very well when that style was a 'thing' before, when I was a teenager myself! How these things come back around! Anyone else remember this?
What about footwear this time of year? I'm all about the cosy boots, but that's not everyone's thing of course. It obviously depends what else you are wearing but my daughter (when not in her trainers and sports gear) tends to wear either high tops or fluffy ankle boots.
When you've figured out your footwear, you can of course choose to accessorize (or not) your outfits. Winter is a really fun time for accessories. For example, hats, who loves hats? Gloves, scarves and then you can move onto bags.
What are your teens wearing through this cold snap for school/collage/university or even work? I know lots of teens are loving second hand sites too these days, which is amazing from an ecological point of view, as well as being super cost-effective in most circumstances. What are your favourite things to wear during the winter months? Do let me know your thoughts in a comment below.
*This is a collaborative article*