The Dordogne region of south-west France is one of the most beautiful and popular holiday destinations in the country. The Dordogne Valley usually refers to the path followed by the river, and is towards the south of the department where it travels from east to west, passing through Bergerac and many of the other popular villages.
One of the reasons that the Dordogne makes for a great family holiday destination is the amount of different things to do in one geographic area. You don't have to settle for one 'type' of holiday, you can combine culture with food, with activities, with swimming and site seeing. There is loads to do for families and the destination has proven a popular one with British and Dutch holiday makers in particular for many years.
Peak summer school holiday weeks during July and August are the most busy, as you might expect but not so busy you vow NEVER to visit again if that makes sense.
There are heaps of things to do, but here are some of our favourites.
Parc De Loisirs: Aux Etanges Du Bos
This is an action-packed water park with multiple pools, water slides, a lake with inflatables, electric boats and pedal boats. There are plenty of pinic spots, a cafe and even camping.
If children need a break from the water there is a fantastic park area, electric cars to drive, space to run, play football or practise handstands. You can play snooker, table football or even try out some trampolining.
It's a great day out for the whole family, with things for all ages.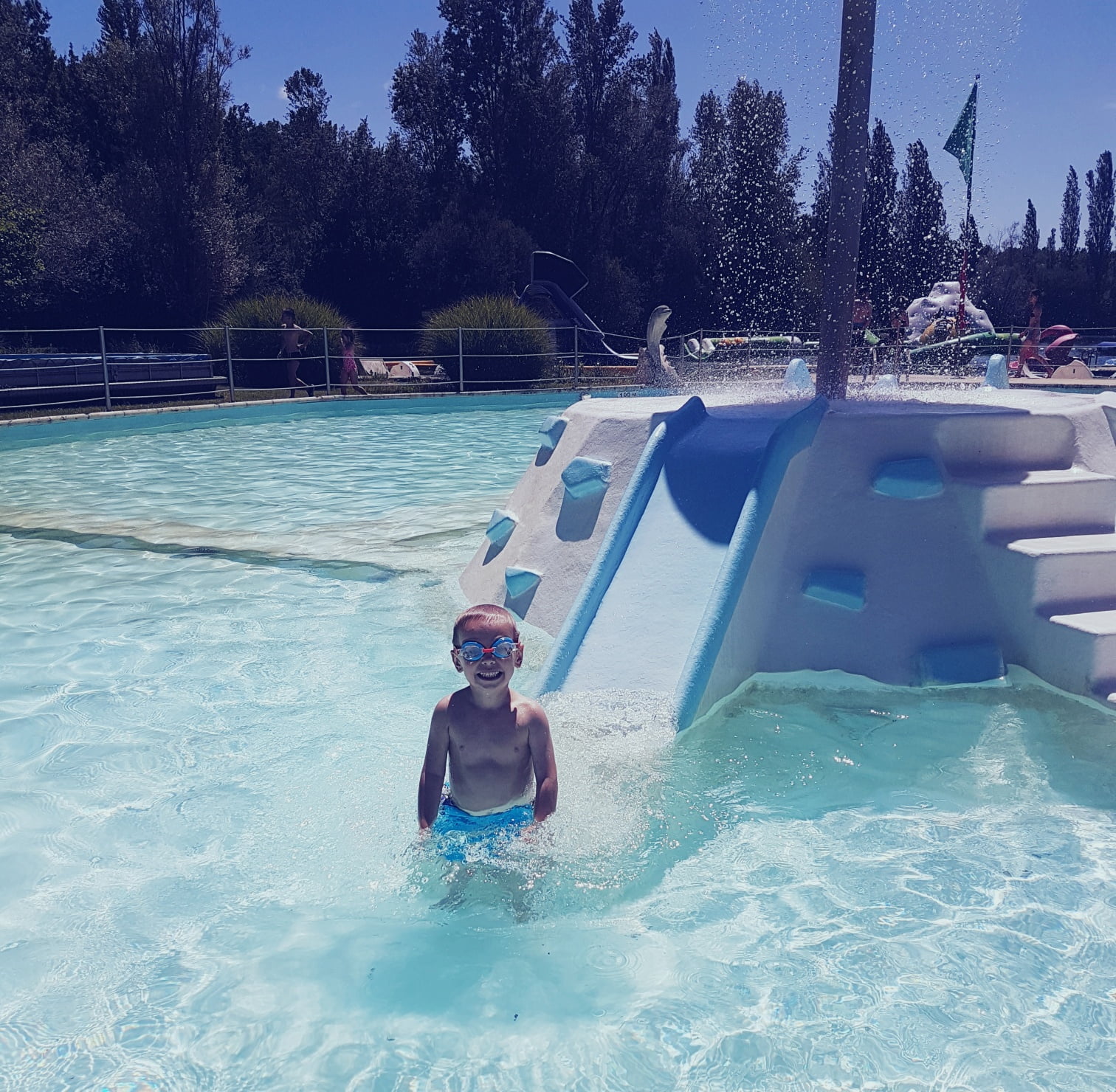 Gouffre De Proumesacc
Already infamous in the 18th century for its terrifying legends, the Gouffre de Proumeyssac was not explored until 1907. Known as the "Cathedral of Crystal", Proumeyssac is currently the largest developed cave in the Périgord, and truly spectacular.
A tunnel provides easy access to this vast underground vault, whose walls are adorned with a multitude of closely-packed and exceptionally beautiful crystal formations. The light show set to music adds to the originality of this visit.
The 45 minute tour is led by experienced guides. If you are very tall you might struggle in a couple of sections. This isn't pushchair-friendly but you'd be fine with a baby in a carrier.
AquaPark: Bergerac
AquaPark Bergerac has loads to offer families and is perfect for those red-hot days when everyone needs to cool off. Although a bit hit and miss over the last ten years, it can get very hot in the Dordogne and you can find yourselves in temperatures of 40 degrees Celsius, so a water park can be a very welcome addition to your list of options.
There are swimming pools, water slides, table tennis, beach volley ball, canoes and so on. A great day out for all the family.
Canoe down the river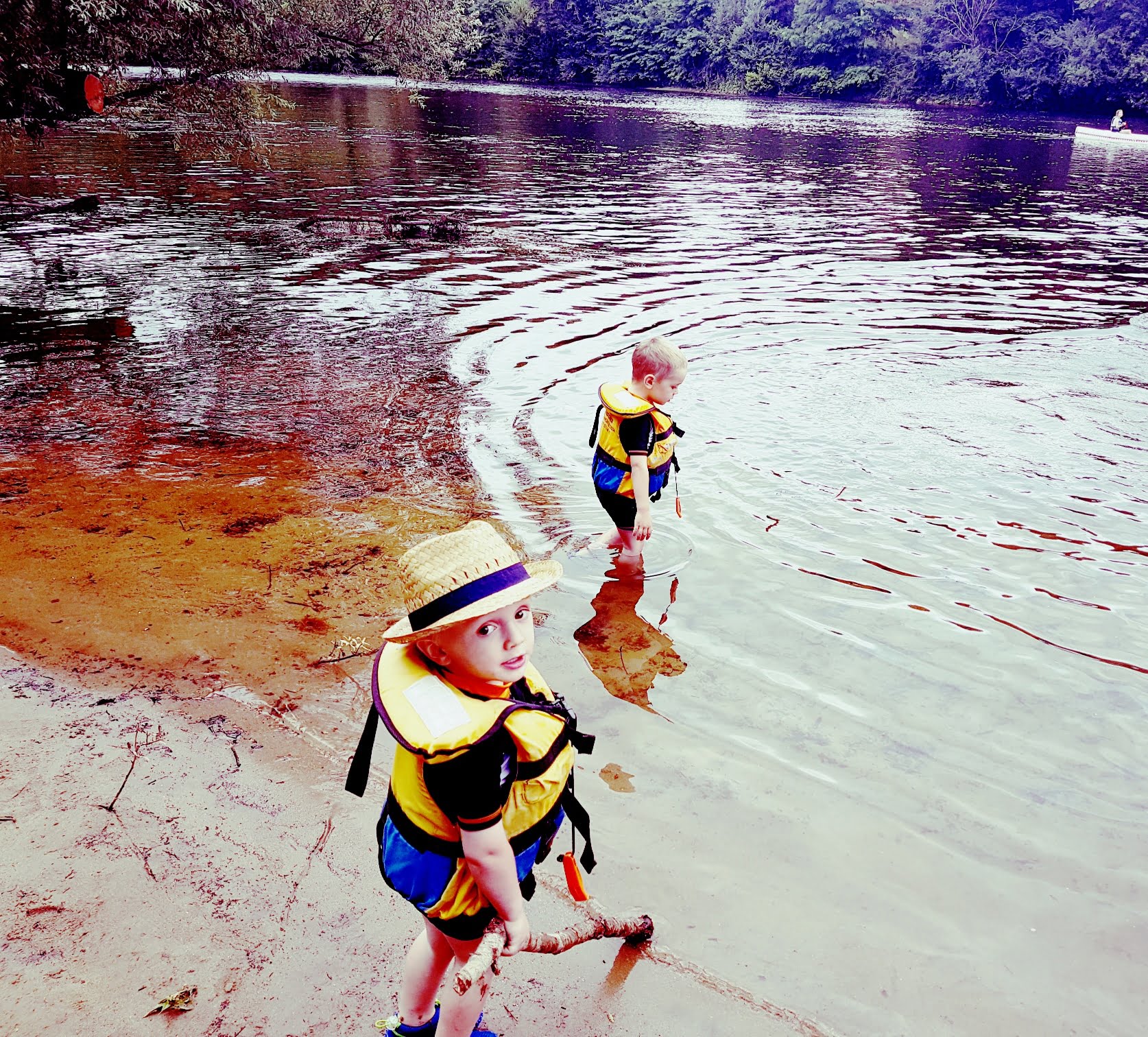 One of the best things to do as a family in the Dordogne is to hire canoes and set off down the river with a picnic. I've seen some families with very young children do this but ideally three years and over is best. If your children are quite quiet and don't jump around like energiser bunnies, you might get away with it earlier, but that would never have worked for us.
There are points all along both rivers where you can hire kayaks or large Canadian canoes that can seat several people. You can hire a water-tight plastic tub that you can pop your picnic and car keys etc in.
Once you've travelled a few kilometres down the river, why not find a spot of beach and have your picnic and a paddle in the river?
There are a range of distances, so if you are first timers just wanting to try it out, there will be a route suitable for you.
Visit a chateaux
There are tons of chateaux in the Dordogne. Why not take the children off to explore one? Hunt for the princess in the tower and watch out for that fire-breathing dragon too!
Imagination is a wonderful thing and where better to fuel that than somewhere with interesting dungeons, kitchens and living quarters to explore!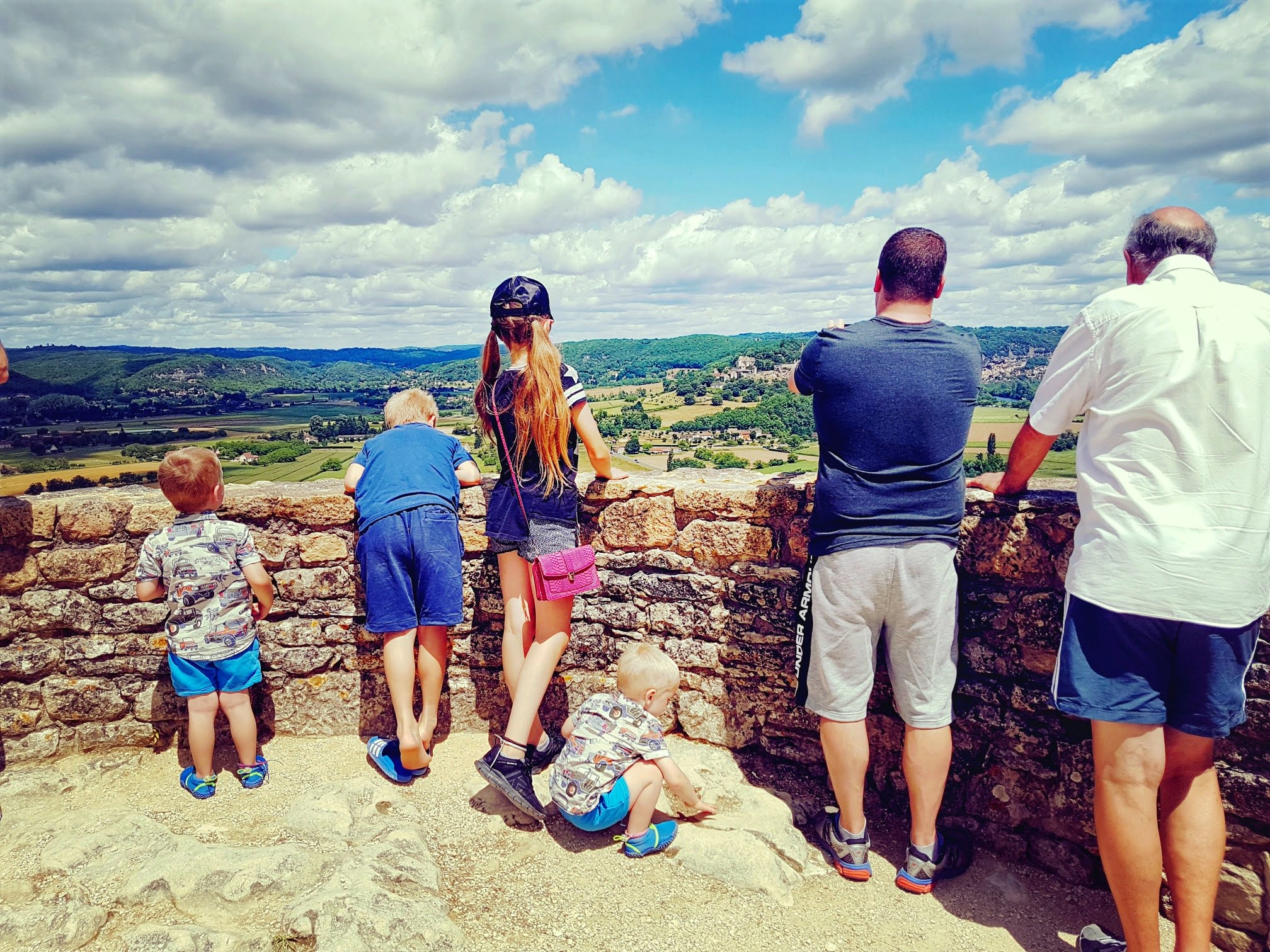 Have a picnic
There are so many places to picnic in the Dordogne. You can pretty much picnic anywhere except obviously in restaurants and cafes serving food. Any non-picnic areas are well signposted usually.
You can picnic at the river, in a park, in a town square, in a green space on the roadside – basically anywhere nice you can find.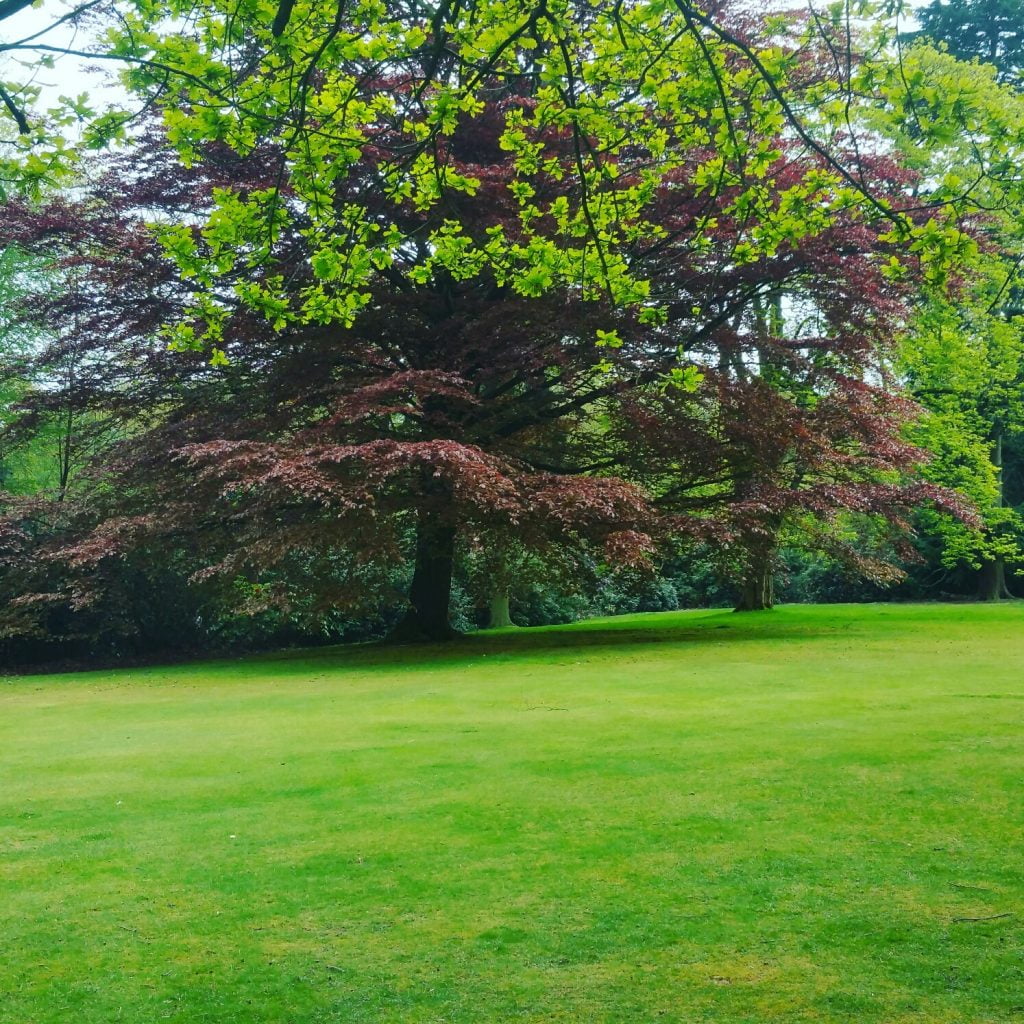 Visit the local markets
French markets are a real experience. From a young age I remember walking through them with my parents and being intrigued by all the sights and smells.
The Dordogne markets are no exception. You can find out market days here and see which markets are held when. Little ones will be fascinated with the fish stalls, the will enjoy munching on a warm waffle and maybe trying their first few words of French.
Markets can be busy places so have a met point in case anyone gets lost and consider a safety wristband for very small children.
Le Bournat
This is like stepping back into the 1900s! This village, carefully reconstructed down to the smallest detail, brings us back to the good old days, where yesteryear's traditions, crafts and craftsmanship join together to form a real art of living "à la française".
Located in the heart of the Périgord Noir Region along the banks of the Vézère River, the village reveals its half- timbered houses with walls dressed in stone or bound using clay mortar.
It's not just a traditional village though – there is also a traditional fairground. You can hook a duck, little ones can sit in the chair swings, or you can all get lost in the hall of mirrors together.
Stone skimming into the river
Sometimes the simplest of things can make for the best family memories. We all want to treat our children to amazing experiences but in reality the simplest of activities can often be the most special to them.
Stone skimming into the river is a good example of this. There is no cost involved but you can have loads of family fun. Who can skim their stone the furthest I wonder?
There are loads of great river spots around the Dordogne where you can skim stones, feed ducks or just have a paddle – just make sure none of the children combine stone skimming and duck feeding otherwise the ducks will have a headache!
Le Bugue has a great area for these activities and plenty of hungry ducks usually too! You could also try at Limeuil, where there is a large beach area and plenty of space.
Exploring the forest
There is plenty of forest to explore in the Dordogne. There are lots of walks you can go on and things to discover along the way. Look out for deer and wild boar, they are a local delicacy (the ones that look like very big, black, hairy pigs!).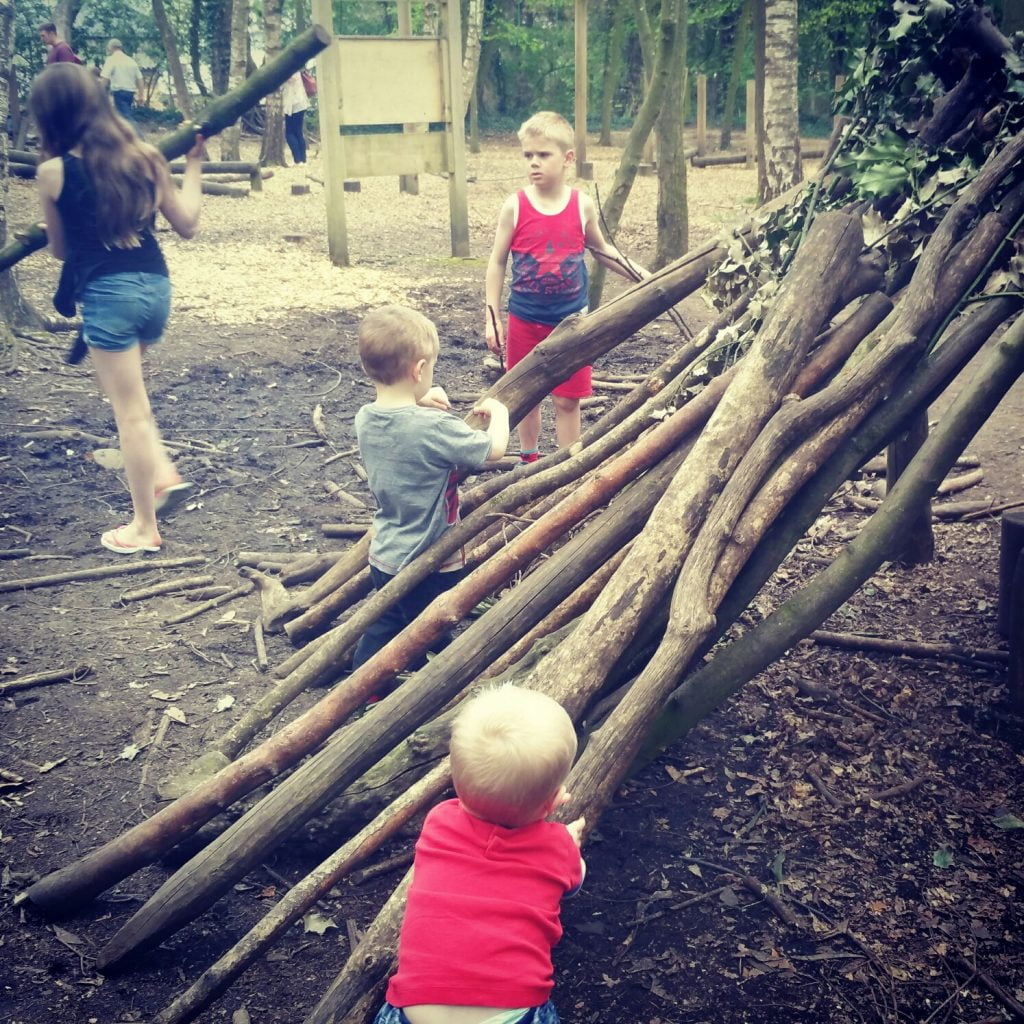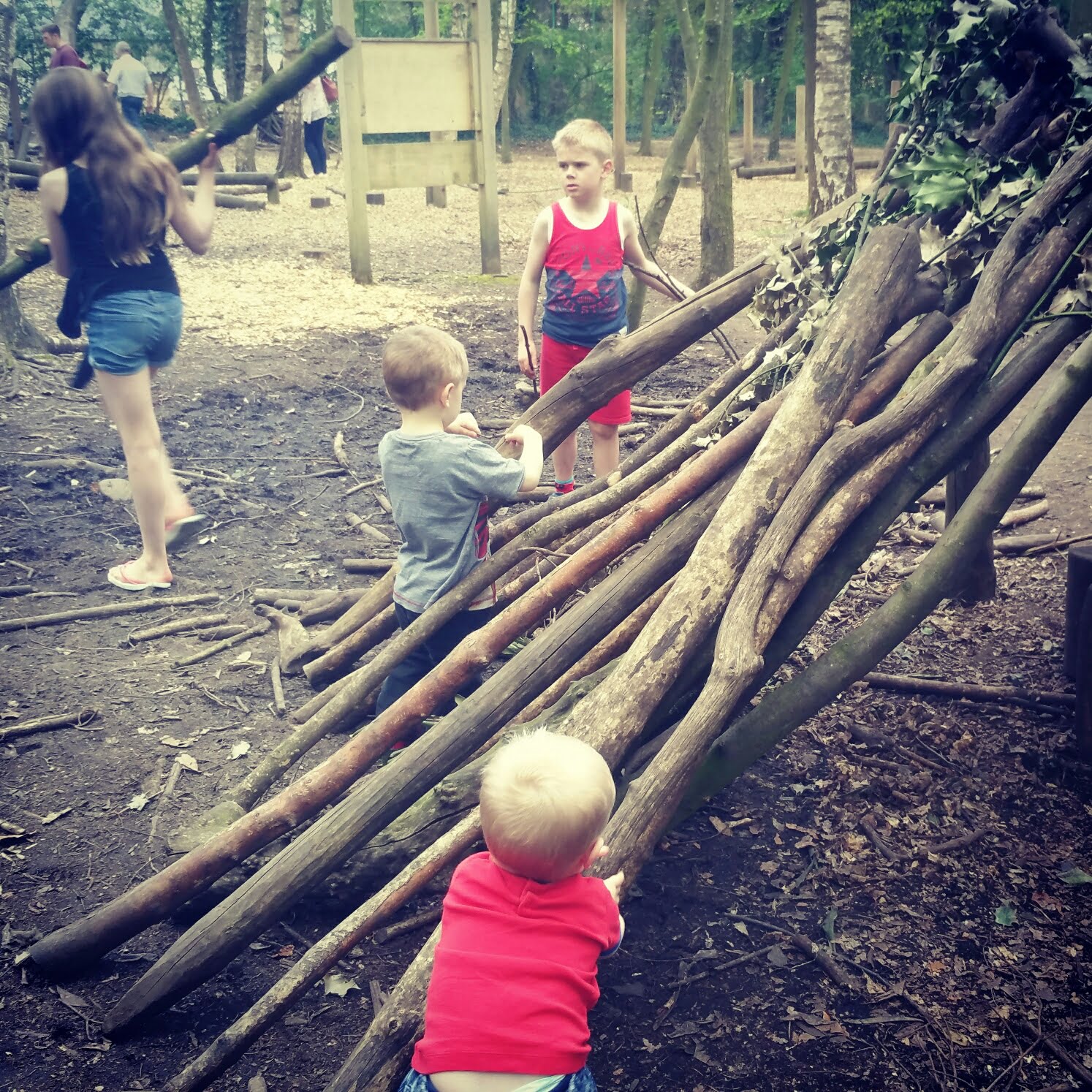 Have you visited the Dordogne? What are your favourite things to do?