I love coconut oil. It's one of those things you could literally find hundreds of uses for. I'm only going to list ten here today, but basically you should have a pot in your kitchen, your bathroom and you medical cupboard.
Cook with it
Use coconut oil for cooking – healthy fat can be used as both a daily cooking oil and in baking instead of butter or margarine. Coconut oil has been shown to prevent heart disease and high blood pressure; protect the liver; reduce inflammation; and boost immunity and memory as well as other benefits.
Drink it
Because of the benefits of consuming coconut oil such as those listed above, why not make it into a delicious, relaxing warm drink. It's a great alternative to coffee or tea, and especially soothing if you have a sore throat when mixed with honey and or lemon too. We love The Groovy Food Company Organic Extra Virgin Coconut Oil .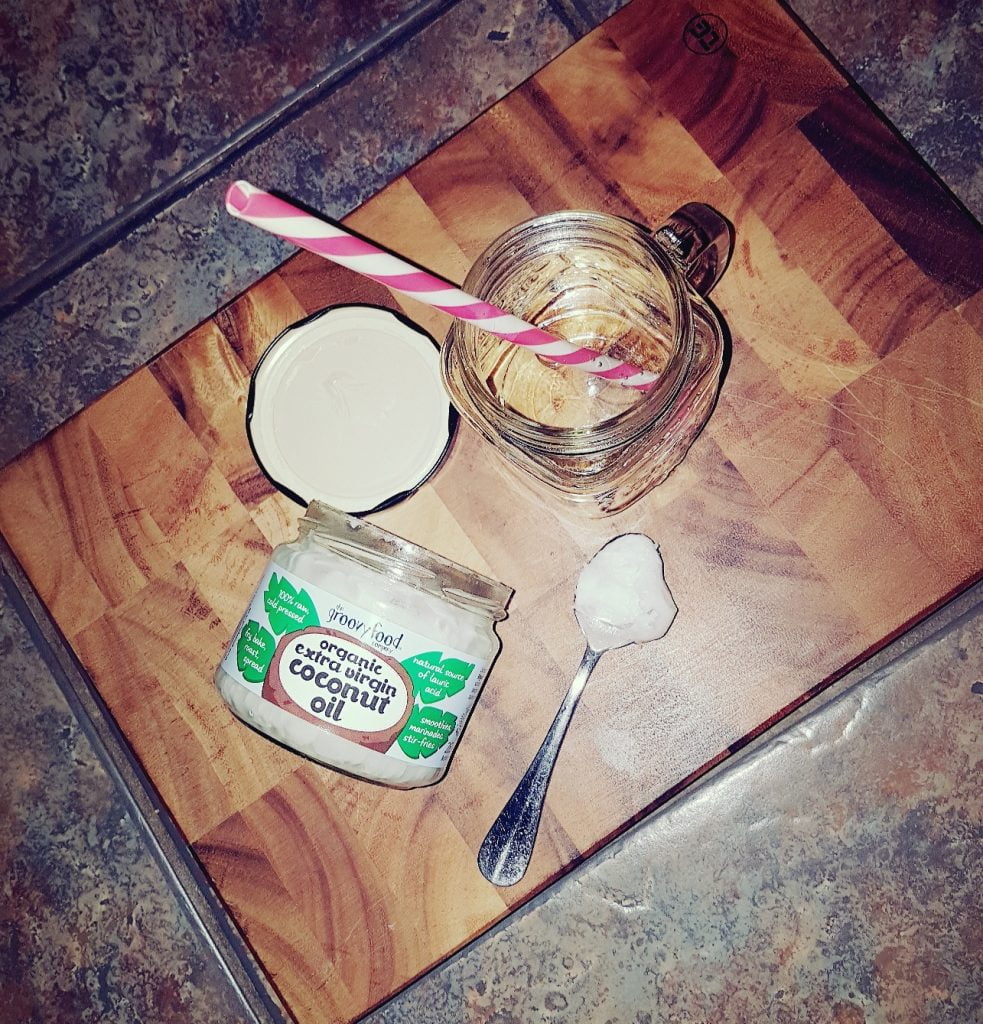 Shave with it
So shaving your legs totally sucks right? Especially if you have dark hair and it grows quickly. One of the biggest problems with shaving your legs frequently is that it can make your skin on your legs sore, red and even dry and itchy.
Shaving with coconut oil can fix those issues. It doesn't reduce the number of times you have to shave sadly, BUT it certainly eliminates the red, blotchy shaving spots that can pop up, as well as that sore, stingy feeling you sometimes get post shave.
It also removes the need to moisturise post-shave as the moisture is locked in during the shaving process.
Make a body scrub
I love a good body scrub, I love that feeling of scrubbing off the day and the dead skin cells in the process. Coconut oil makes a lovely body scrub. You can mix it with either sugar or salt, depending on how coarse you want your scrub to be.
Moisturise with it
You can use coconut oil as an everyday moisturiser from top to toe. It soaks into the skin really nicely and isn't greasy. You can use it on you face overnight and skin feels much more hydrated in the morning.
Use as a lip balm
Coconut oil can work really nicely as a lip balm, it tastes good on the lips and leaves a lovely sheen on them too.
Use on your hair
You can use coconut oil as a hair mask. Everyone's hair needs a deep condition now and again. Wet hair, apply coconut oil all over, rubbing in well. Leave for half and hour. Wash out with your normal shampoo, comb through and shampoo again to ensure hair is not greasy. Conditioner is not normally needed afterwards.
Use for first aid
You really do need to pop a pot of coconut oil in your first aid box. It can help all sorts of things from soothing sunburn, or even a household burn, to calming down chicken pox and preventing scarring. Use it on eczema, or mix with honey to heal cuts and grazes.
It can also help bites and stings and even eliminate head lice.
Use as a foot mask
Dry cracked feet can be a nightmare. The only thing I have found that actually helps, is smothering them in coconut oil before bed and covering with socks. You need to keep this up though until they are completely better, a one off isn't enough.
Use it for oral health
Oil pulling is a bit of an odd thing but it is worth considering. Pop a tea spoon of coconut oil in your mouth and swish around for up to 20 minutes. This benefits the mouth by removing bacteria and promoting healthy teeth and gums. It has even been found to prevent tooth decay, throat dryness and cavities.
Do you use coconut oil? Let us know how in a comment below.