Is there outdoor waste and other rubbish in your garden? Broken lawn furniture? The kids' old swing set? Old tyres you took off the car but never took to the recycling centre? Who knows what's hiding under that rolled up carpet lying in your garden that you took out of your bedroom after the toilet leaked!
Then there's that old screen door you finally took down and had no where else to put it but back in the garden with the rest of the rubbish removal you are hiding. Oh, and don't forget the Christmas tree! Is any of this sounding familiar? It's all too common, believe it or not!
Everyone has this problem from time to time and it can be easily solved. Based on the amount of stuff you have to throw away, you can rent a skip of any size from https://eagledumpsterrental.com. The skip can be quickly delivered to you for as long as you need it to finish your cleaning up.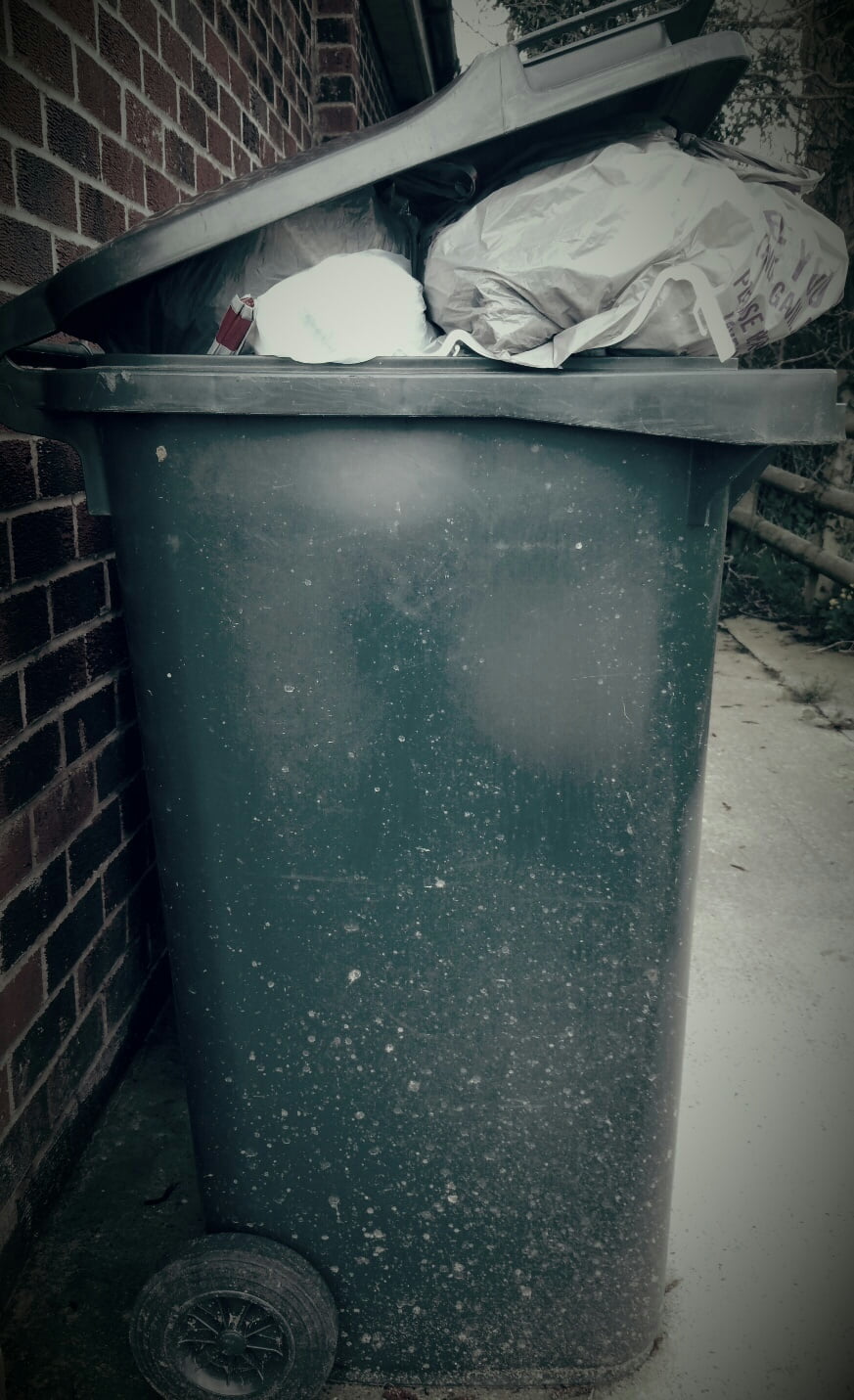 It's time to finally get the rubbish out of your garden! Here are five of the best reasons why:
1. Reduce Your Fire Hazard
If a nearby bonfire got out of control, or a firework went astray, or there was a problem with your BBQ or something, your house will be far more likely to catch fire if you have a store of rubbish in your garden. Rubbish removal in the garden is ready made fuel that fire just loves to consume!
The Guardian reported just last month that a whopping sixty fires are started in UK homes every single week by faulty appliances. If this happens in your neighbour's house, you'll have a much better chance for firefighters to get to your home in time to save it before the fire spreads if you don't have rubbish in your garden inviting the flames to come on over! Likewise, the fire won't spread as fast if your neighbour doesn't have rubbish in their garden.
2. Reduce the Unwanted Visitors Attracted To Your Home
Creepy crawlies send shivers up the spines of many. Cockroaches can feed off of dog feces and rubbish and they love to make their home in grass trimmings, fallen leaves, bush and tree clippings, piles of branches, and other outdoor waste. From there, they are short crawl away from nesting in your home!
Cockroaches have been known to bite people as they sleep which can leave mysterious infected wounds on you and your family! Gross! However, what's more common is for cockroaches to infect your food with germs while you sleep, and then you and your family go down with a mysterious case of food poisoning. One of the best ways to reduce the number of roaches in your garden and inside your home is to practice frequent rubbish removal from your garden.
If you don't like loading your vehicle with this stuff and taking it to the tip, call Clearabee for one of their famous "beebags." They're available in different sizes, arrive as a flat package in the post, and you simply unfold them to make a skip right where you want it. When you're all done loading it (or multiple beebags), you simply give Clearabee a call and they come out that day, or the next, depending on where you live, and pick up the full beebag(s), right where you leave it. Easy!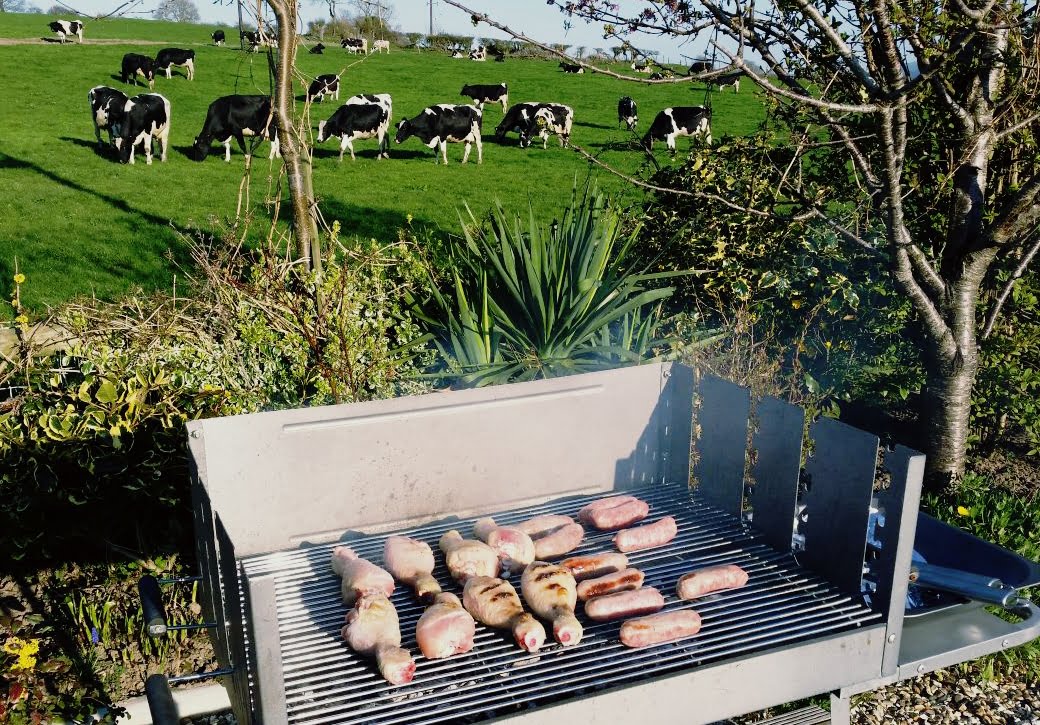 3. Have Better Relationships With Your Neighbours
Trust us, no one relishes the idea of living next to the neighbour with piles of rubbish in their garden, you know, the one whose garden resembles the recycling centre on a bad day.
Don't make your neighbour build a ten foot privacy fence and stop talking to you permanently! Be responsible and practice ongoing rubbish removal from your garden. If you need help, call Clearabee and use their on demand man and van service. You don't even have to take the rubbish to the street. Clearabee's staff can go right into your garden and collect your waste removal from there, with your permission of course.
4. Reduce the Presence of Rats and Mice
In November 2017, the BBC reported some shocking numbers regarding rats and mice in the UK. Approximately one-hundred complaints are called into the local councils EVERYDAY regarding an out of control rodent problem. Further, the situation seems to be getting worse – much worse! In fact, in London alone, there were approximately 186,000 rodent complaints last year. The BBC showed footage of hundreds of rats swarming in on rubbish removal bags in Harrow, a sight that is sure to haunt anyone who watches this video.
Rats spread many pathogens to humans and pets. These include Salmonella, Tuberculosis, E. coli, Cryptosporidiosis, Weil's disease (leptospirosis), and hand, foot and mouth disease (a viral disease). When you don't have any more room in your rubbish removal bin, where do you put your rubbish? On the street in front of your home? In the back alleyway? In your garden? When you basically fly tip your own rubbish in your own garden, you can expect to be attracting rodents who reproduce faster than rabbits, especially when they are well fed!
5. Significantly Increase Your Property Value In a Single Day
If you are planning to sell your home, rubbish removal should literally be one of your top priorities. It is one of the most cost effective ways to very significantly increase the value of your property. Rubbish removal from your garden can also make your home sell much faster. Home shoppers are most often looking for a neat and clean TURN KEY home and garden. They don't want clutter, junk, and rubbish removal to contend with the first day they move into their new home!
Again, Clearabee can help in a big way here. Clearabee is the #1 rubbish removal service in the UK. This includes not only England but Scotland and Wales. They offer a very dependable same day service. Their staff are well trained, they also give you warning when they're on their way, show up on time, and haul away your rubbish in a very efficient manner.
There's also something else very special about Clearabee's rubbish removal service. They take the rubbish they collect to places that will reuse it whenever possible and then recycle as much of what's left as possible. This keeps more than ninety percent of the rubbish they collect out of landfills! So, if they collect an old swing and slide set from your garden, their first priority would be to take it to a place that can refurbish it so another child can enjoy it. If it's beyond repair, they'll take it to a place that recycle all the parts.