Are your children fans of the Teletubbies? Then listen up because there are some new super cute toys that have joined the Teletubby gang.
Great for little hands are the perfectly sized Twist N Chime figures. Made from brightly coloured, chunky plastic these adorable Teletubbies Twist 'N' Chime figures are sure to entertain. Little ones can twist the figure to hear a special jingle chime!
Just look at their cute faces! These are £4.99 each, so a cute little collectable.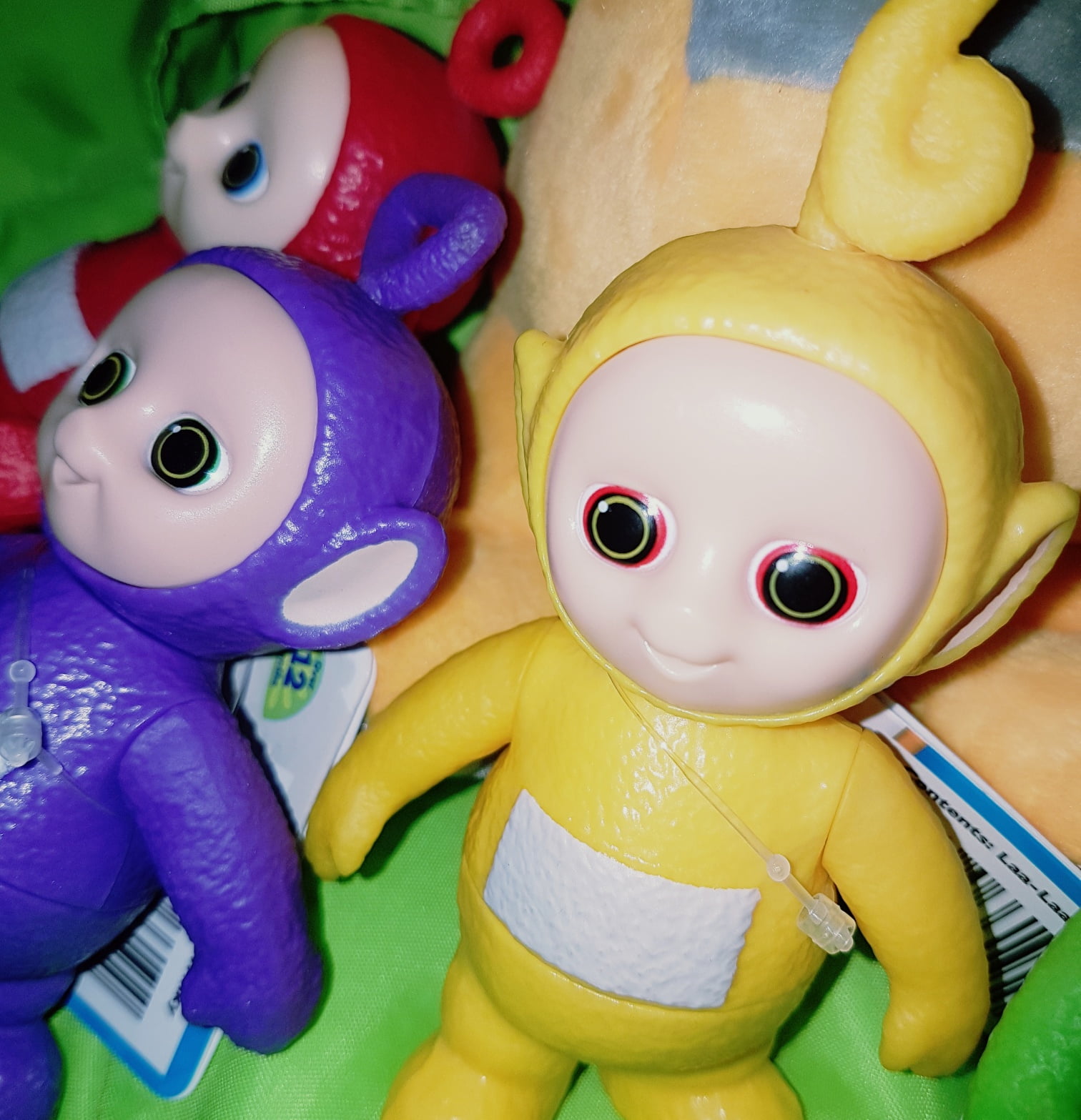 Of course the Teletubbies toys that everyone knows and loves are the Talking 8" Soft Toys, we've had talking Po for a while now. He's also a regular at our playgroup as one of the children brings her Po along most days.
This year will see these four much loved character toys come with even softer styling than ever before and a super cute standing pose. At just £9.99 they are perfectly priced to collect all four, although everyone is bound to have a favourite! Who's the favourite in your house?
These super soft toys are more than what they seem however, press their tummies and each will talk to you too. Little ones love this kind of interaction. Every time they cuddle them it's like the Teletubbies are responding.
All the Teletubby toys are available from Argos and there are a range of prices to suit all budgets. It's worth keeping an eye on Argos as they often have toy events and deals to make your money go further.
These toys are really well made and super quality. You won't be disappointed and neither will your little ones!
The Twist N Chime toys in particular will support fine motor skills and improve your child's dexterity. Of course, imaginative play is encouraged by all the Teletubbies toys. Your little ones will be playing out scenes from the shows in no time.