If you're thinking of refurbishing your bathroom, the very first item on the agenda will undoubtedly be your budget. Whilst this word can often be used in a negative sense, it's amazing how many people waste cash on full bathroom upgrades which probably weren't completely necessary.
We've come up with 5 expert bathroom ideas which will help you stretch a small budget that much further.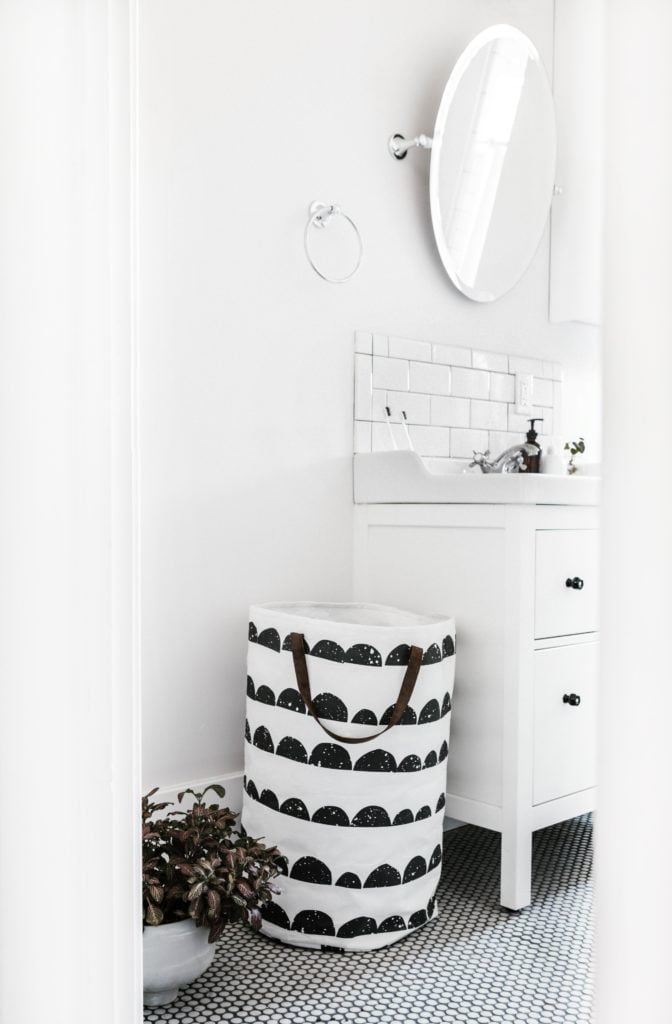 1. Simply replace smaller items
If your bathroom suite isn't ready to give up the ghost just yet, it may be worth looking to replace some of the smaller items in your bathroom, rather than refitting the whole space. Even tiny upgrades can have a big impact on the design of your bathroom.
One of the easiest things to upgrade is your taps. If you live in a hard water area, you'll already be aware just how difficult it is to keep your home appliances clean. Limescale can make your taps look dull over time. So why not pick out some new taps which fit with your chosen look? Instead of gleaming chrome, you could go for a new finish entirely, like on-trend rose gold or even matt black.
Instead of replacing your whole shower system, you could simply replace the shower head. There are a huge number of modern styles and designs to choose from, with new innovations including LEDs and Bluetooth speakers which will enhance your showering experience no end.
2. Swap your tiles for wall panels
Cutting down on the number of tiles you use can be a great way to lower the costs when renovating your bathroom. After all, it's only the splash zones which really need that added protection, so why not just create a splashback area around your basin and tile the interior of your shower enclosure?
An even more cost-effective solution is to substitute wall panels for your tiles. Usually made with a vinyl or acrylic exterior, they are cheaper and can be installed quicker than tiles, meaning you can also save on labour costs. Offering the same protection to your walls, they are also available in a wide range of designs, so your bathroom will still look fabulous.
3. A like for like swap
If you're the type of person who really can't be bothered with bathing, it would make complete sense to install a shower. The easiest way to do this is to purchase a shower enclosure kit which fits the exact footprint of your bath. In most cases, a standard-sized bath is 1700mm x 700mm, so you should look for a rectangular tray and glass panels which measure this size. That way, you shouldn't need to reconfigure your plumbing or spend any more money than is entirely necessary.
4. Look for multi-buy savings
As the saying goes, it pays to shop around. However, sometimes, it is actually more cost-efficient to buy everything from the one place. Whilst you may like a tap from one retailer and a sink from another, buying all your elements separately could cost you more in the long run, especially if you have to pay delivery fees on each individual purchase. Plus, you could face issues with compatibility, where one item doesn't work with another.
Look out for reputable online bathroom retailers, like VictoriaPlum.com, who offer multi-buy discounts when you buy any of their contemporary Mode bathroom suites or traditional designs from The Bath Co.
5. Turn to electric showers to save money
Here in the UK, we use 150 litres of water per day, on average. This may not seem like a lot when you think about it, however, with a population of 65 million people, this equates to nearly 10 billion litres per day! One way in which you can save on money, both in the short and long run, is by choosing a shower which limits your water usage.
An electric shower could be a great investment. Requiring just a cold water supply, it heats water instantaneously using an electric element (just like a kettle)—and the great thing is, it only heats the amount of hot water you need, saving money on your energy bills. Many electric showers also come an "eco mode" which reduces the amount of water used without compromising on your enjoyment.
By following just these 5 tips, you can enjoy a beautiful stylish bathroom without splashing the cash.