I do love a good fresh smell. As a mum of four busy, active children, I have noticed over the years that the car can smell a little funky at times. It's used to having sports bags, sweaty trainers, lots of bodies and those snacks that get dropped, so it's totally understandable.
Although it's one of my most hated jobs, I get serious satisfaction from giving the car a good clean inside – fumigation as I refer to it at home!
I love to get all the windows open and a good blast of air circulating through it as well of course, but sometimes the weather doesn't allow that. For those days I like to give everything a good spray. I've used a range of sprays and spritzers over the years, but at the moment I'm using a couple of sprays from Designer Fragrances.
Their blast cans, do exactly what they say on the tin! You get a big powerful blast of fragrance that eliminates any lingering smells and sanitises as well.
I've used these across the house recently as well. They are great air fresheners for bedrooms and perfect for giving the shoe racks a nice scent. Who wants their porch smelling of sweaty feet after all?
I've been using Fresh Linen, inspired by freshly cleaned fabric drying in a soft summer breeze; and Classic Cherry – a bold and fruity fragrance that packs a punch. This fragrance is a must for all the cherry lovers. I love this because I am totally obsessed with all things cherry.
Designer Fragrances Blast Cans are perfect to freshen up not only any space but are also suitable as a freshener for clothing, footwear, carpets, sofas and much more.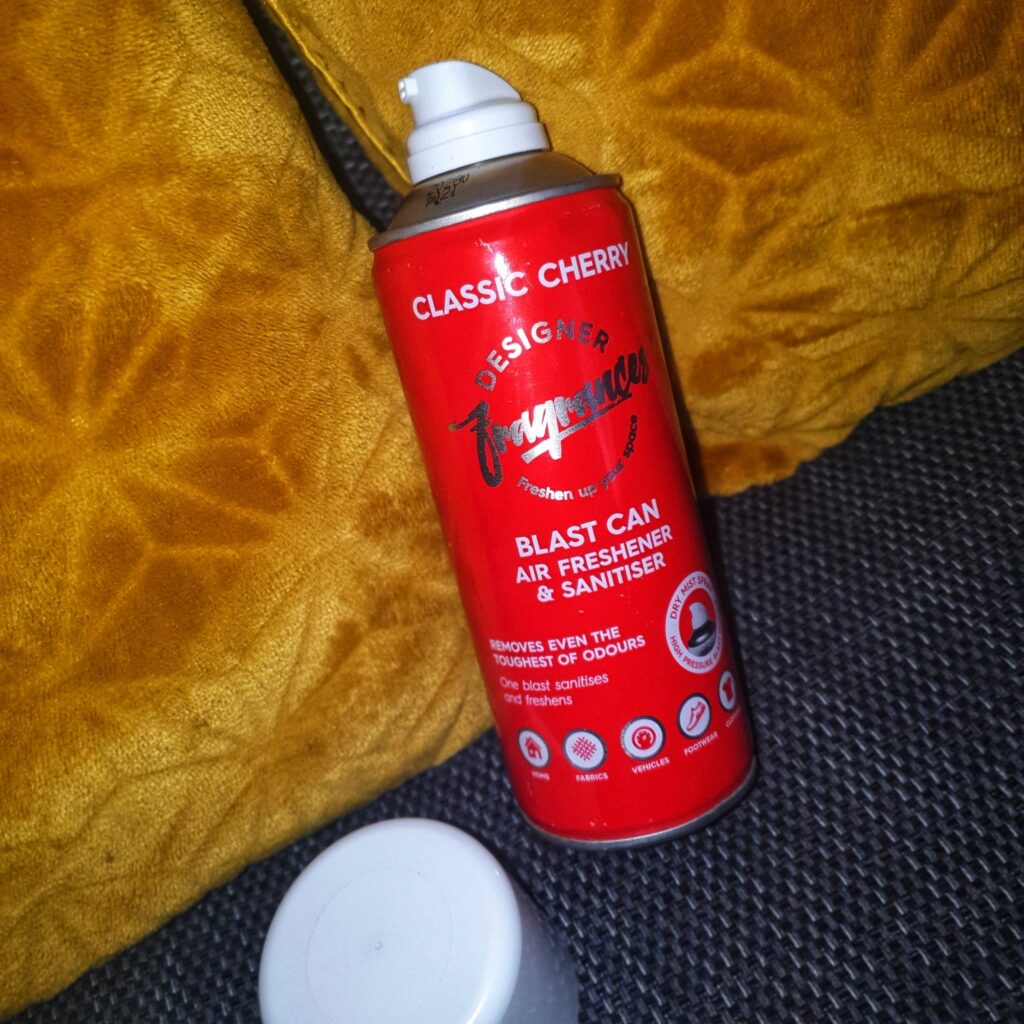 The Blast Cans are High pressured CFC free aerosol with added sanitising & odour eliminating properties means they are great to be used as a all round freshening up product. Available in range of 4 Invigorating fragrances.
If you are looking for a blast of freshness across your home, you might want to give these a try!