As lovely as it is to travel abroad, a staycation not too far from where you live can also be a great little break with a family. Although we live in Wales, we still like to visit other parts of the country. There is some stunning scenery, and Wales is perfect for lovers of the great outdoors, with adventures around every corner.
We recently visited Macdonald Plas Talgarth Resort , nestled at the foot of Snowdownia National Park, a simply gorgeous area of Wales.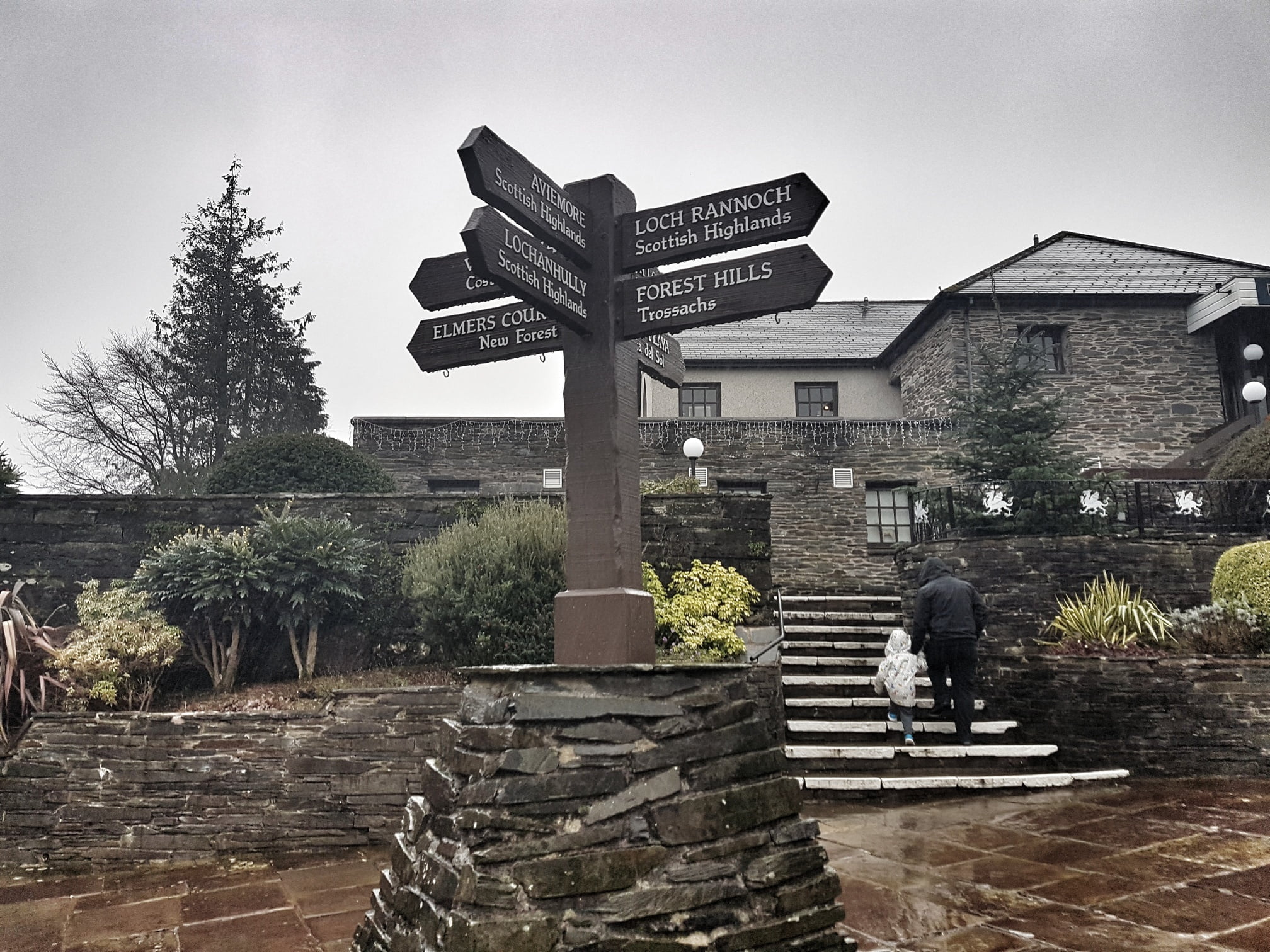 When it comes to deciding on a holiday, it can be difficult to strike a balance between relaxing or exploring new places. Whether you are looking close to home or a bit further afield, Macdonald Resorts offer a wide variety of holidays all year around, both at home and abroad set in some of the most idyllic coast and country locations with plenty to do located close by.
Have you been to one of their resorts before? We loved their Aviemore Resort a few years ago, it was a wonderful family trip, with something for everyone, so we were looking forward to visiting another of the Macdonald Resorts.
Winter Warmer breaks with Macdonald Resorts are available from 02 November until 04 April from only £53 per apartment per night in the UK and Spain – check out the offers!
The resort
Nestled at the foot of Snowdonia National Park,  Macdonald Plas Talgarth Resort sits handsomely within the grounds of an 18th century mansion house in Pennal. With stunning views across the rolling Welsh countryside, guests can choose from accommodation within the mansion, as well as lodges, villas and bungalows spread across the estate. You'll find the resort tucked away along the route after a picturesque drive through the rolling countryside.
There is no shortage of activities on offer, with tennis courts, two swimming pools, a putting green and play areas providing fun for all the family. All the self-catering accommodation includes a fully equipped kitchen and living area and there are options for between two and eight people, meaning you can remain together whatever the size of your family!
The accomodation
With so much choice on offer, with regards to the type of accomodation you can choose, there really is something to meet everyone's needs. Our self-catering accomodation slept up to eight people, with three bedrooms and a large sofa bed.
The accomodation was very spacious, with three bathrooms, a sauna (which was very welcome after a wintry drive), a balcony, and a large open-plan living area and well-equipped kitchen.
The accomodation is finished to a high standard, with tasteful and modern decor throughout. Everything is clean and well presented and a lovely, cosy hideaway from the wet and cold weather. You won't want to leave.
It even came with a resisdent elf!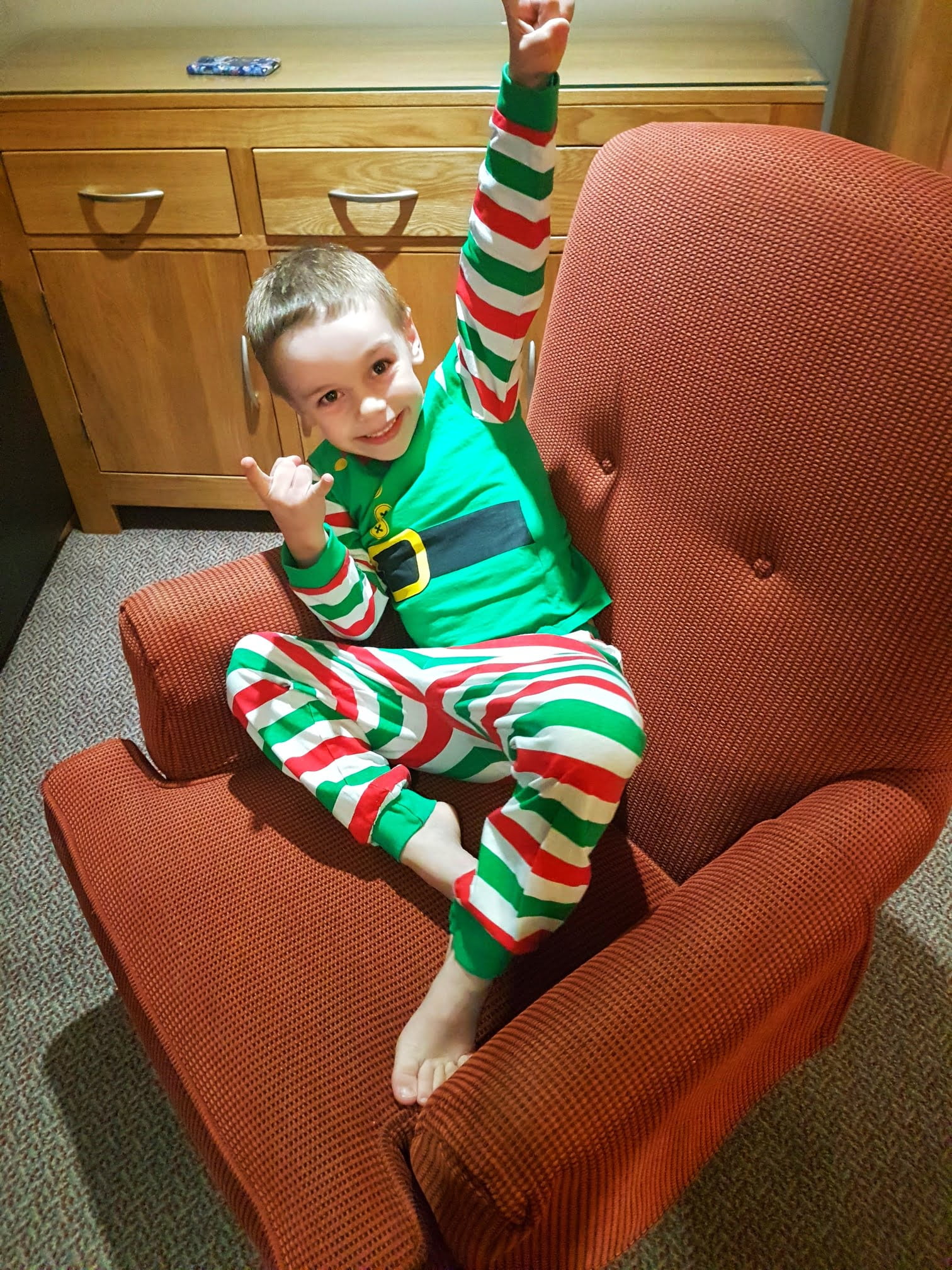 The activites
The resort has two pools, one indoor and one outdoor. We can't comment on the outdoor pool as it was drained for the winter, but the indoor pool was clean, well looked after and a reasonable size.
We were lucky in that we were pretty much the only people using the pool for the bulk of our stay, so the attendant was kind enough to let the children use the large pool floats for races.
For reference, the main reception is also the leisure reception, something that is not obvious on arrival.
There is a jaccuzzi, steam room and sauna for use on the pool side for anyone over 16, and there is a health suite and spa on the same site, offering a range of treatments from massage to manicure. Make sure you book in advance for those to avoid disappointment.
All the information on opening times and swim times for children is in the details given to you in your welcome pack on arrival.
There is an outdoor play area, with bark chippings on the floor and a top quality wooden climbing frame with a slde and monkey bars – perfect for burning off any excess energy. As play areas go, this was a lovely one. Clearly well maintained, with something to suit a range of ages and space to run about as well, with a beautiful view of course.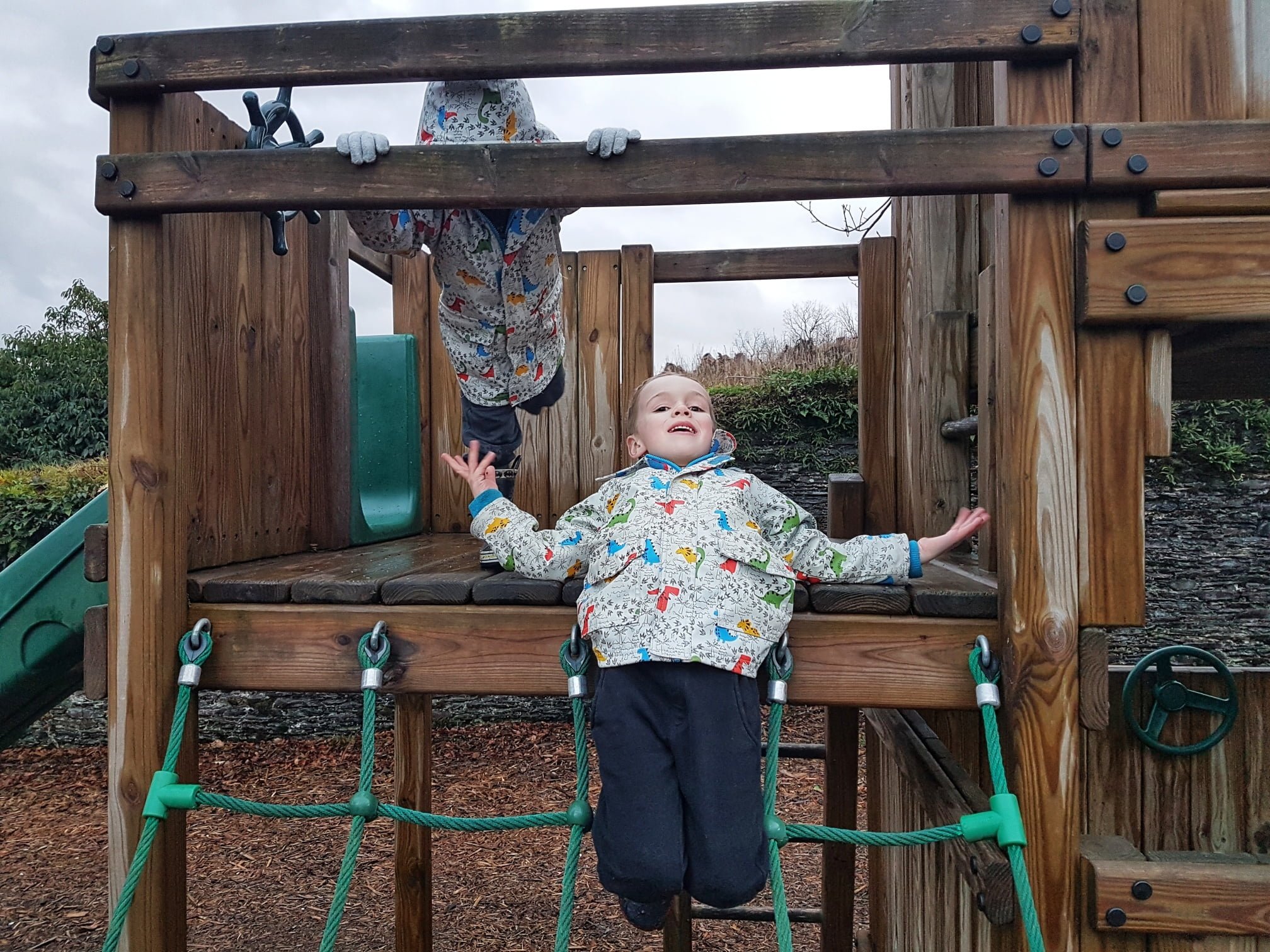 If that's not enough, why not venture off along one of the pathways and explore up above the resort, where you will find adventure play equiptment like a wooden climbing wall and a tree swing to challenge the children. If you like a good welly walk, this is a must do activity during your stay.
It was starting to get dark by the time we reached this area, but we had a really good explore and the children loved it. Who doesn't love a good tree swing, or a bit of an explore? There was also a den made of sticks and branches which the children loved, they'd have been happy there all night I think!
Food and drink
The kitchens in the self-catering accomodation are very well equipped and there is a dishwasher in each kitchen too. If you don't fancy cooking every meal in your self-catering accomodation during your stay, there is a lovely pub/restaurant on site. Staff are helpful and welcoming and the menu for both children and adults is extensive. The children's menu had all the usual children's meals you'd expect, but options to substitute chips for salad or mashed potato for example, which I like to  see. The children's lasagne and the sausages were a particular hit with our children.
You can eat both in the bar area or restaurant and there is further seating up stairs, along with televisons in the bar area showing whatever sporting match is on that day.
If you are there on a Sunday you can indulge in a roast dinner, and there is a gluten free menu available on request. The food was well presented and delicious, plates were left very clean, always a good sign!
Final thoughts
The resorts Macdonald offer are ideal for family-friendly stays with plenty of activities on offer. They are the kind of resorts that are very flexible, becasue you can do as much or as little as your want to.  If you like to be busy there's plenty to do, but equally, if you choose to, you can just relax in the quality accomodation on offer.
They really suit us as a family because the accomodaton options mean we can all be together, rather than have to worry about trying to get connecting rooms. We love the mix of cosy family time inside and time spent outside exploring, and the pools are a must for us with four water babies.
If you think that Plas Talgarth might be somewhere your family would enjoy, take a look at our video below.
It was very wet when we were there, but that really didn't bother us. We were all together and doing the things we love.
P.S Don't forget about the fantastic offers on Winter Warmer Breaks!
This is a collaborative post