I love Scotland.
As a child my experience was not great. I remember coming home from school and my dad announcing we were going skiing for a few days there over Half Term. This was a bit random as all our skiing trips had been to France and back then I didn't even know you could ski in Scotland.
Anyway…it was my dad's idea to get our ski legs before our Easter skiing trip. 'Interesting' is probably a good word to describe the trip and also 'eventful'. The hotel was awful, there was a fire on the second night, the drive there and back took forever and the skiing….well let's just say it was 'different' . There was one chair lift which took one person and no safety bar. Nevertheless, we still talk about it now, nearly 30 years later so you could say it was one of those experiences that 'shaped' me perhaps!
Years later I ran my first ever marathon in Edinburgh and fell in love with the city, visiting again a few years later. I also climbed Ben Nevis, which was amazing and something I would love to do again, perhaps with the children when they are older.
We have never explored Scotland as a family though, so we decided this Half Term we would give that a go.We headed up there towards the middle of the week, hoping to avoid the bulk of the traffic. It is a very long way but we are used to driving to the Alps and the South of France with the children so we were prepared with the usual supplies of snacks, drinks, nappies, wipes, games, colouring things and tablets with headphones.We were very grateful this time for some tablet holders for the headrests. We purchased these from Amazon and although they didn't tick all the boxes they did the job for the trip.The scenery once you get into Scotland is lovely. Lots to look out of the window at and we played our using counting the cars in different colours game to pass some of the time.We arrived at our destination in Aviemore ahead of schedule which was unexpected with our tribe. We were staying at the Macdonald Aviemore Resort which looked as if it was in a great location with lots of things for families.  There are lots of different accommodation options here so it took us a good ten to fifteen minutes to locate the correct building and reception. Once we did however, check in was quite swift and our rooms were ready early which was a bonus.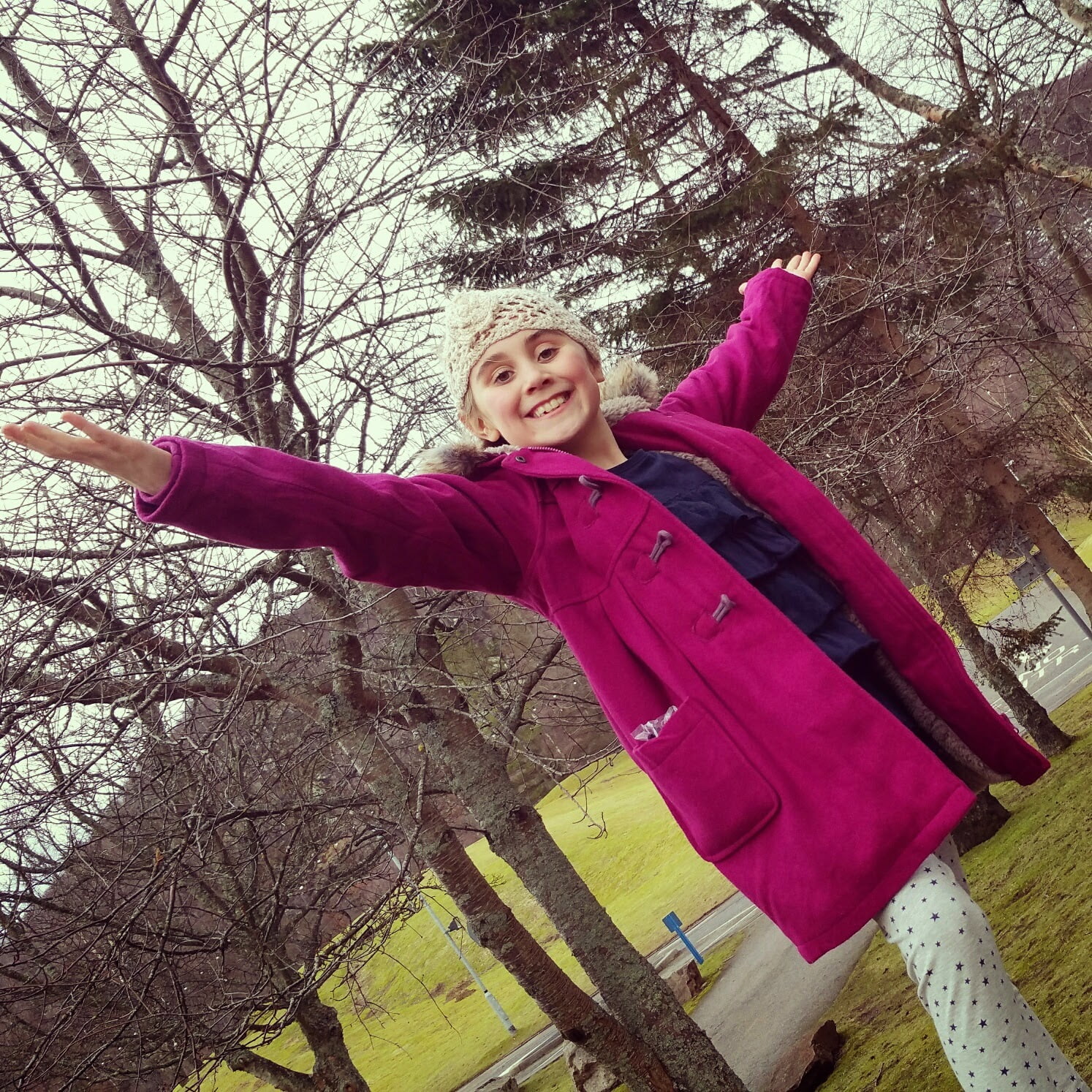 Happy to be in the mountains and enjoying exploring the resort!Unloading was a bit of a mission (as it always is as a family of six) and there was the usual battle through small corridors, lots of doors and a small, lift before we reach our rooms, located on the top floor.
We had three adjoining rooms, to ensure there was space for us all and we needed that really. The rooms were very small and tight to move about in. If you were going as a couple just with one baby you would need two rooms as you would struggle with a travel cot in a double room.
The beds were comfy and nicely made up each day and you could see the mountains from the room which was lovely too.
We decided after unloading to head across to the swimming pool. We had one very tired toddler with us but decided to push through in the hope he would sparkle up in the pool, which he did.
Photo credit: Visit AviemoreThe pool itself was excellent for family swimming. Complete with flume and wave machine which makes it a bit more fun for families. There is a small baby splash pool and a jacuzzi and sauna for adults (although we didn't try those as we were playing with the children). I used this Aqua Carrier to carry our youngest in the water and be hands free to play with the older children.
There are plenty of chairs, tables and loungers on the poolside for non-swimmers, all with a good view of the pool. The pool, although open to the public was not too busy so we had lots of fun.
The only disappointment really was with the changing rooms.They are quite dated and there are only two with baby change tables. We waited for about 20 minutes for one of these and when the families emerged neither of them had babies or even children under five years of age with them. Now, as a parent I find this very frustrating but what it also says to me is that families prefer to all change together in large cubicles so perhaps if the pool had lots more large family change rooms this would suit everyone?
Before heading back to our rooms we had a bit of an explore outside.There were lots of big rocks around that the big kids enjoyed climbing on – see below.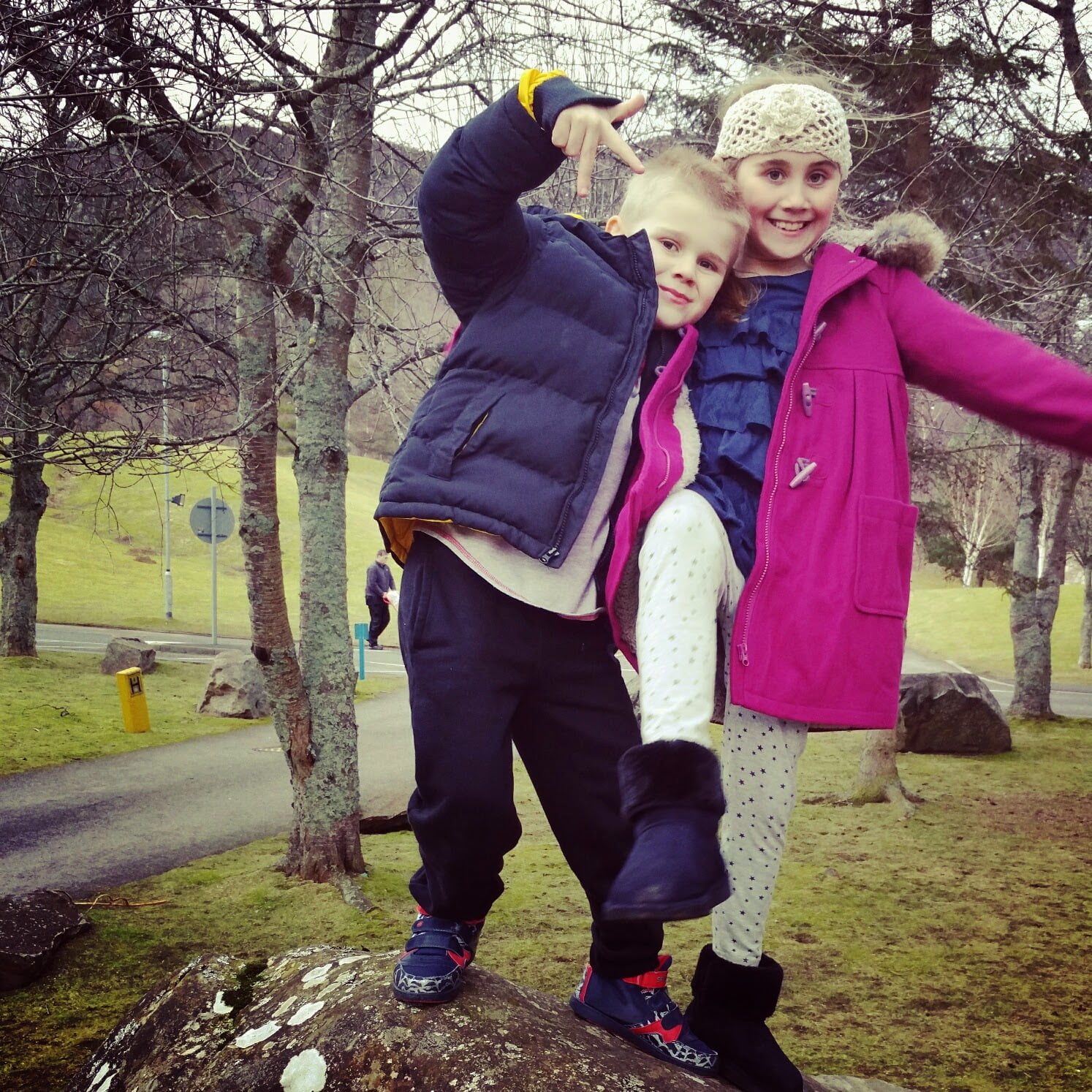 We headed to the adventure playground in the resort and the children enjoyed having a good run about and climb. There was loads of fantastic equipment, and this was not your bog standard play area. There were lots of things to do and try out and plenty of space for a general run about.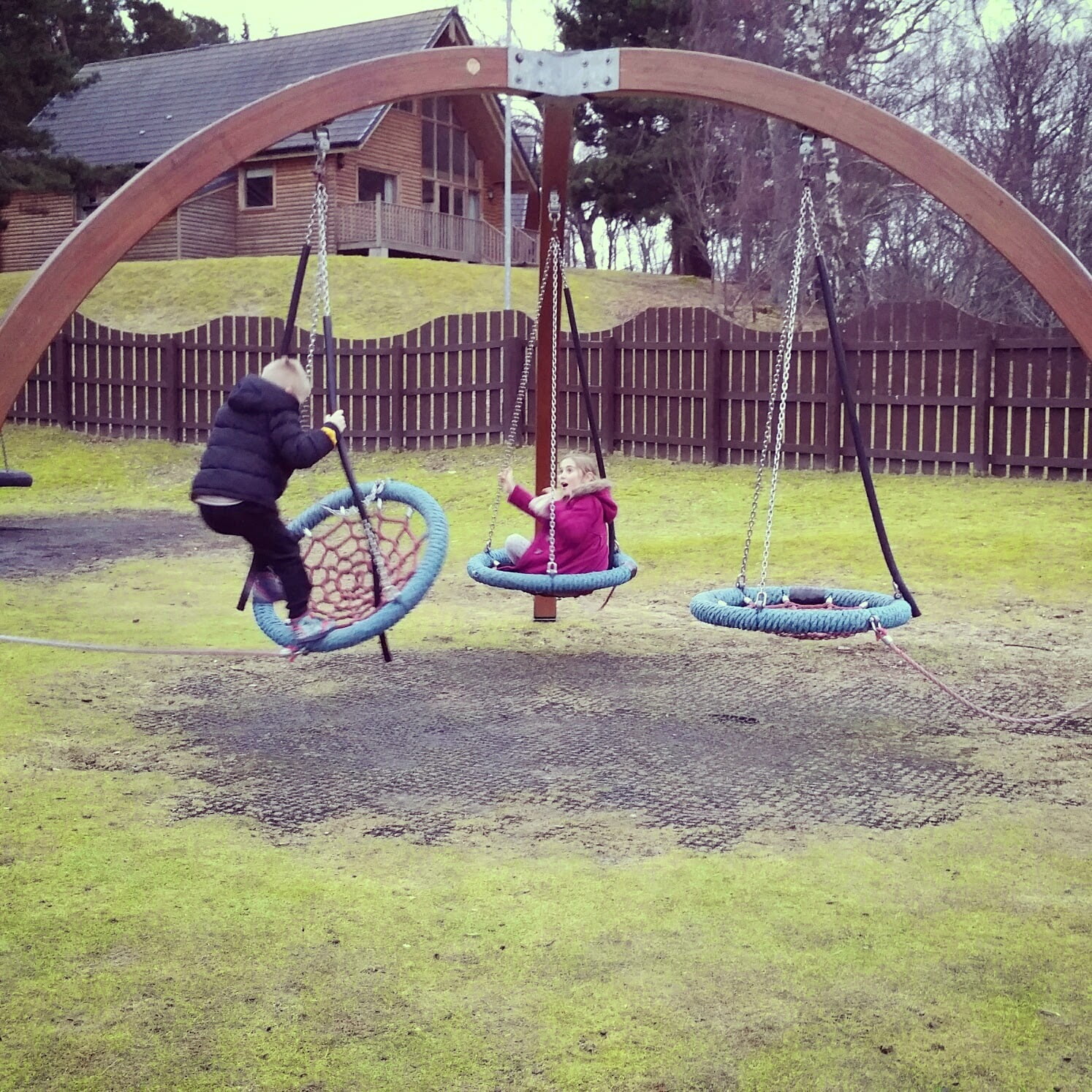 Although the children didn't notice I was a bit disappointed in the surface of the play area. It was very uneven and really needs a full resurfacing to be safe. The play area said for 8 years and under but there was not much for very little ones and some of the equipment was a bit high even for a confident , athletic eight year old. We all enjoyed the chilly fresh air.
We had dinner at the Scottish Steak Club on our first night which was really lovely. We had plenty of space and the staff were great with the children, despite the fact that this was located at the country club down the road. We were very impressed with both the service and the quality and choice of food.
They even had different sizes of high chair so the smallest member of the family could join us sat at the table as he does at home.
There was a very good children's menu, with lots of choice and options. With a few tweaks this menu could be superb. There were a few things like the desert the children opted for was fruit and meringue.This came with like a fruit compote which many children, including ours find to be an odd taste and texture. If this had been served with fresh strawberries and raspberries this would have been gobbled up in a flash.
The portion sizes for children were perfect and overall they really enjoyed their food and the evening.
There were two children (not ours) asleep on the sofa in front of this gorgeous fire for much of the evening but the staff were quite happy and that shows how family-friendly the place was.
I would certainly recommend this for relaxed family dining with delicious food and lots of choice. The wine was quite over priced but the beer in contrast was very good value.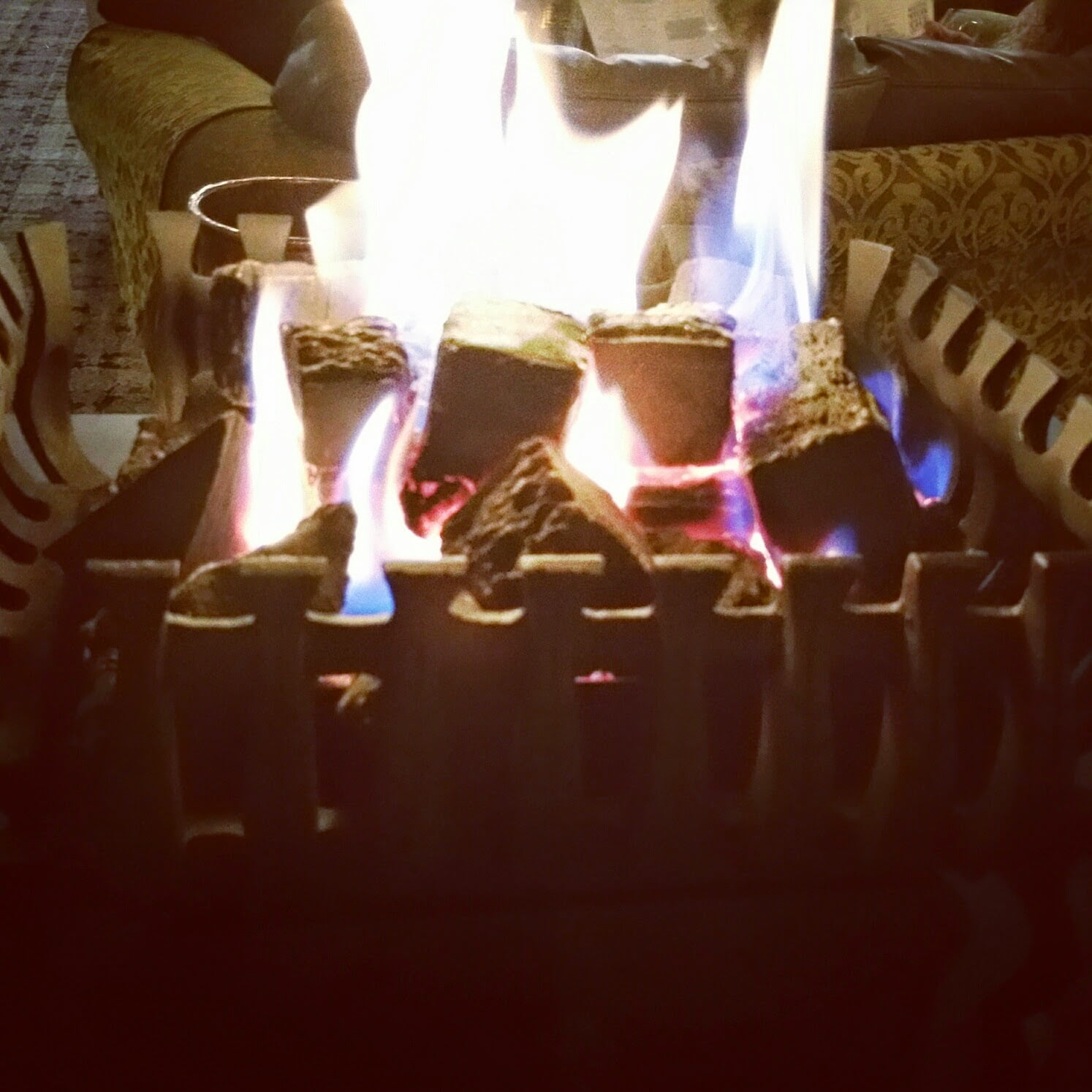 Here are a couple of the things we ordered!… yummy! It was lovely to come in from the wild weather outside and sit and have a tasty family meal together in such a lovely environment.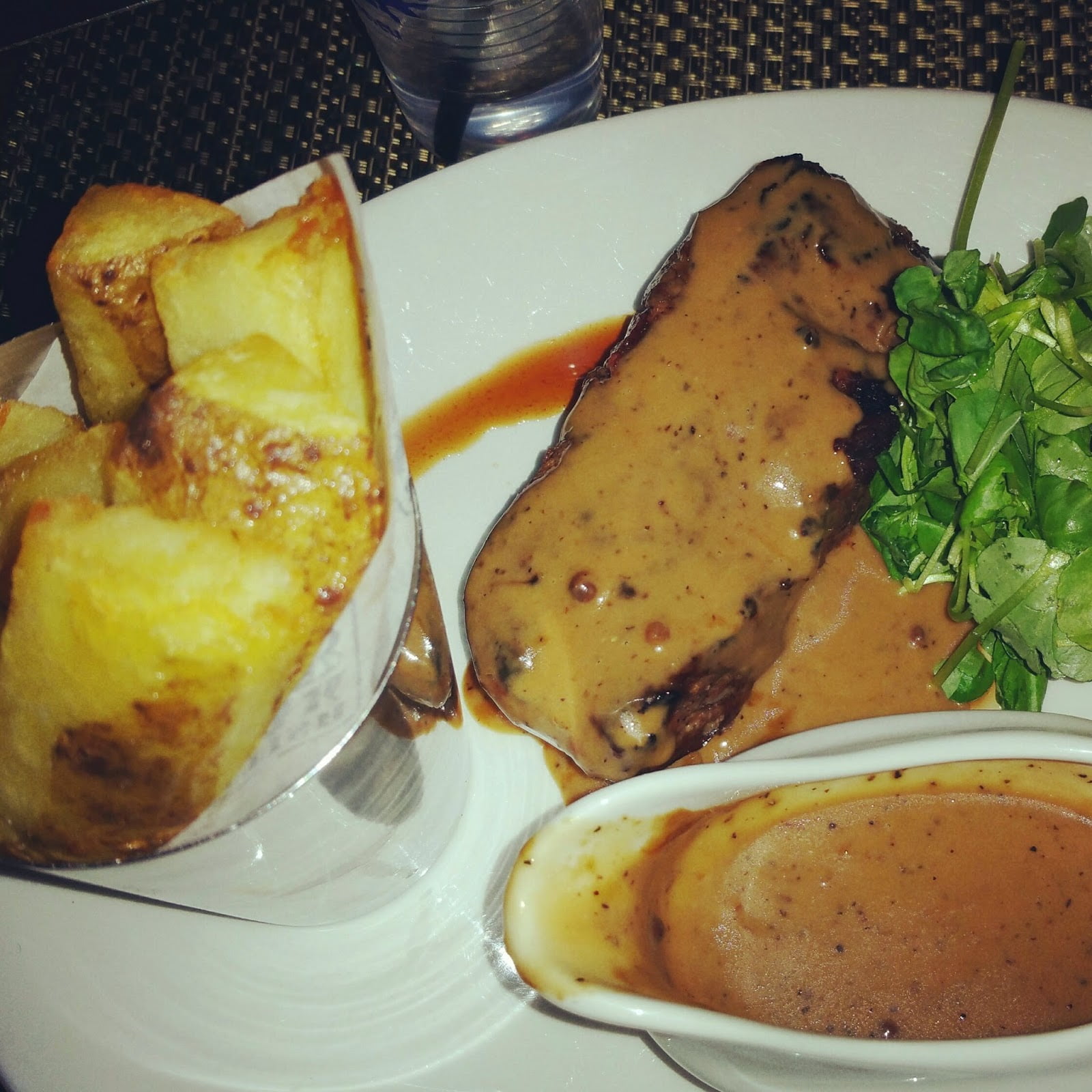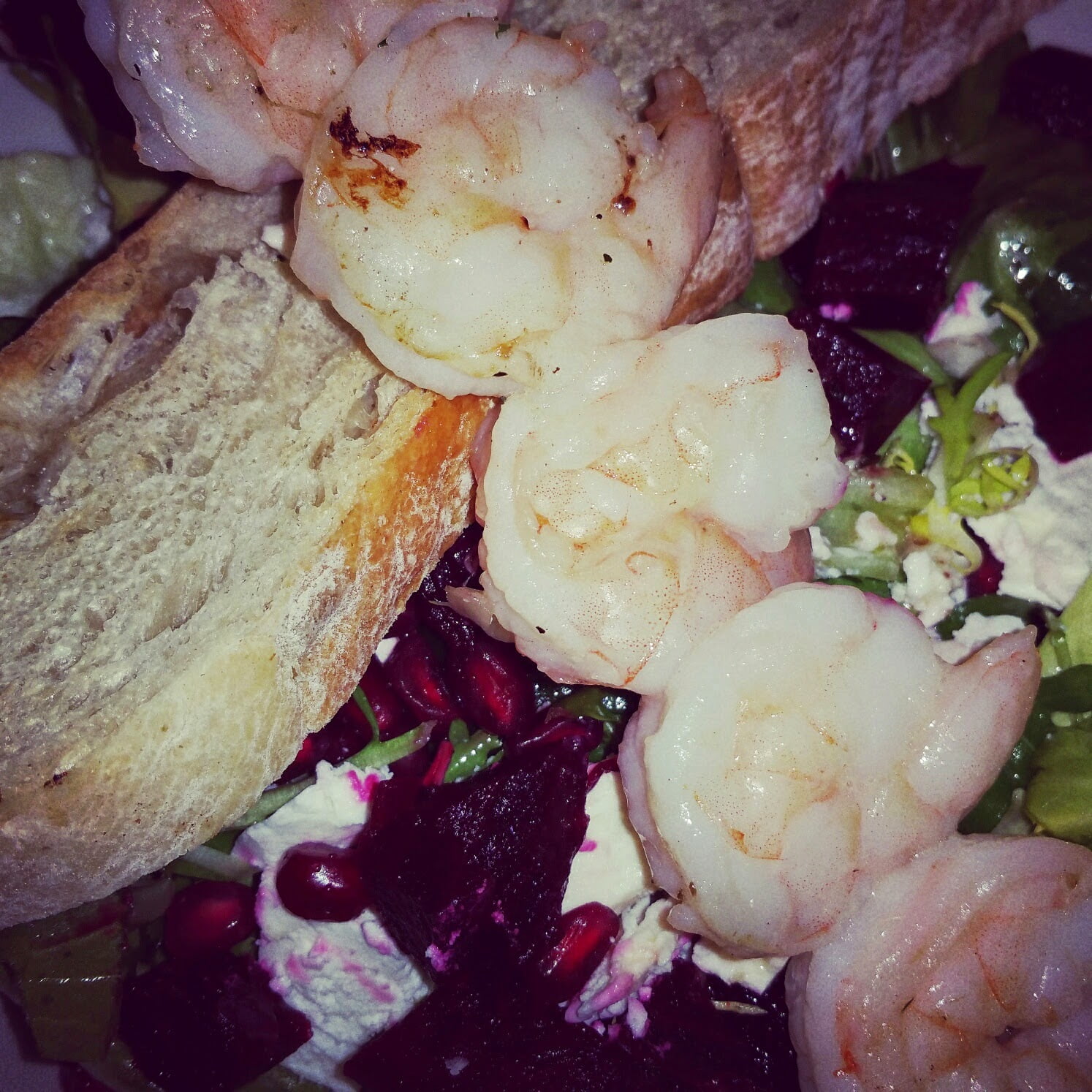 The following morning the children were booked into the Activity Centre so we had quite a speedy buffet breakfast which was quite nice. Now I honestly don't know where to begin telling you about this stunning facility. It really was spectacular.
This is a fully supervised play and learning facility located within the resort and open to both residents and the public. Local toddler groups also use the facility and you can totally understand why.
We were greeted and registered by Emily and she took time to understand the children's specific needs. I was very uncomfortable about leaving our 5 month old as he has really never been more than a couple of meters away from me and is normally strapped to me in the baby carrier. I talked with Emily about this and about my concerns. He cannot be left lying on his back as he has a habit of choking (on fresh air most of the time) and this can be very frightening.
Emily assured me that he would not be left unattended and that she could carry him in the baby carrier if that would make me and him happier.So that was what we agreed.
Before leaving the children to play we had a good explore and Emily showed me around the fantastic facility. They have so much on offer across a range of rooms and they can cater for tiny babies all the way up to teenagers. It is "totally awesome" according to my six year old!
They even have a breast feeding chair like the one I have at home so I was able to feed my baby prior to handing him over to Emily.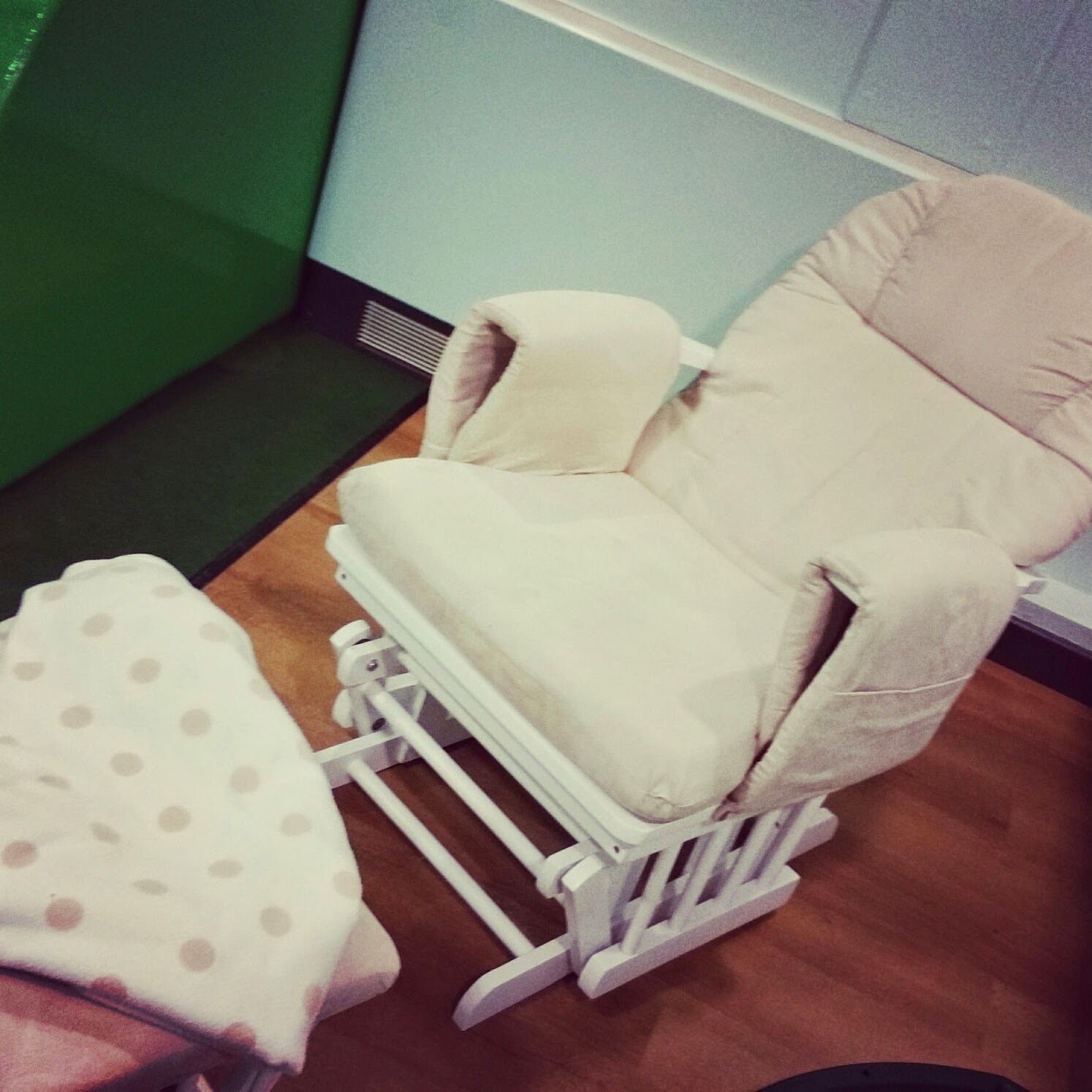 For tots there is this stunning sensory room. Babies and toddlers will love exploring in here and watching the lights and bubbles.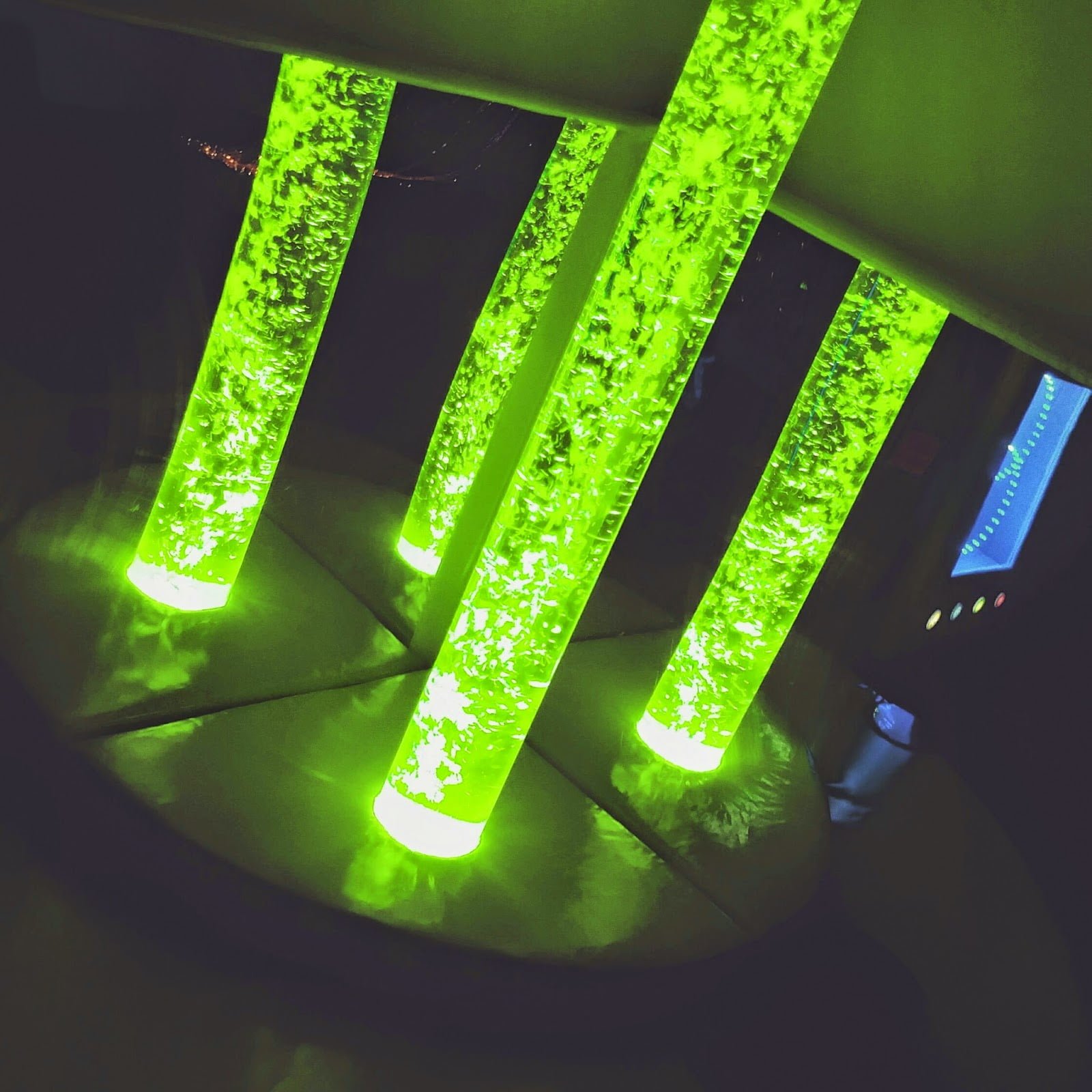 There is a sand pit, which was endless fun for one little chap of ours. Tots can enjoy digging and building sandcastles.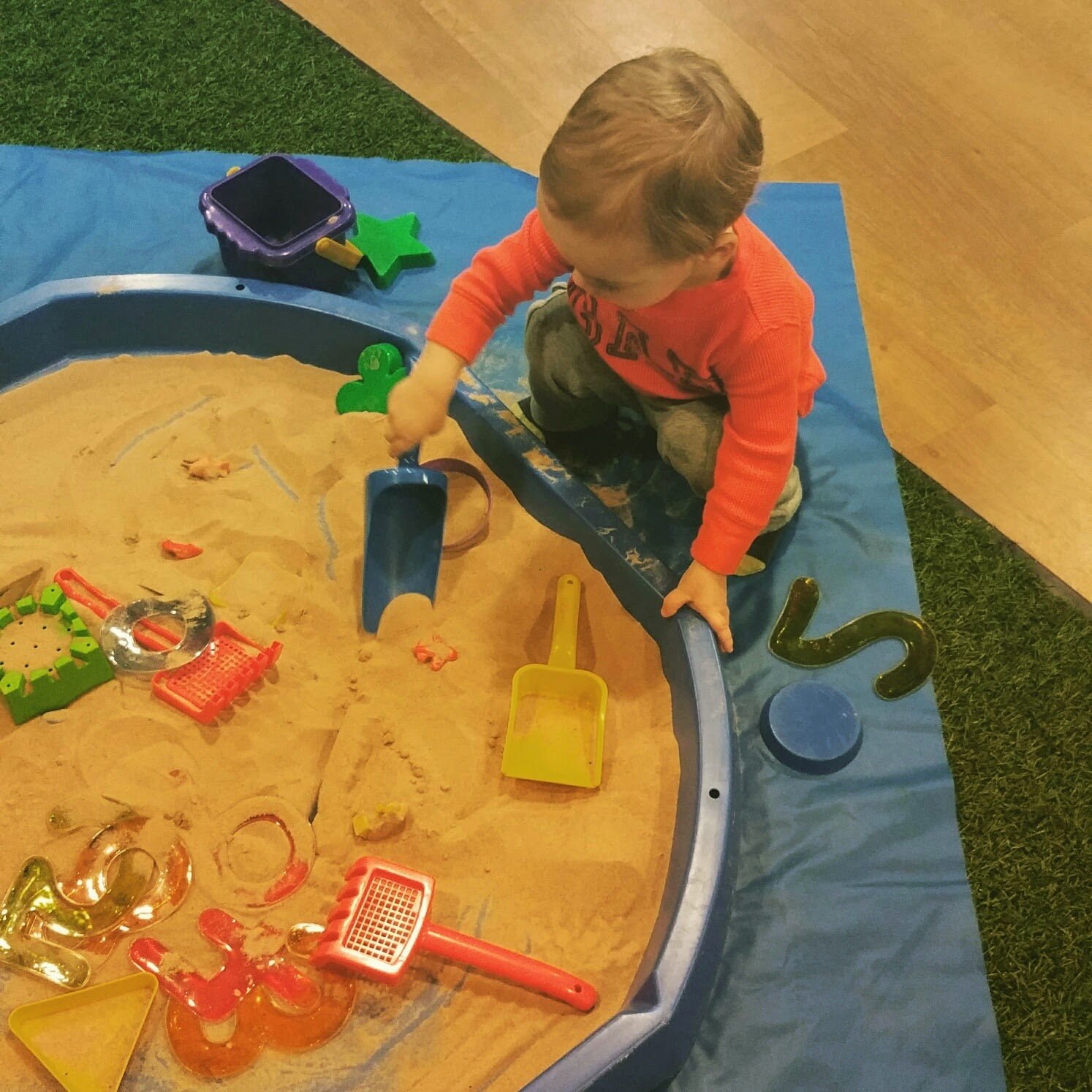 All the rooms were bright and colourful and there were loads of toys and learning opportunities in every corner. This is the kind of place I wish I had at my disposal everyday to play with my children and maximise the learning opportunities as well as their creative development.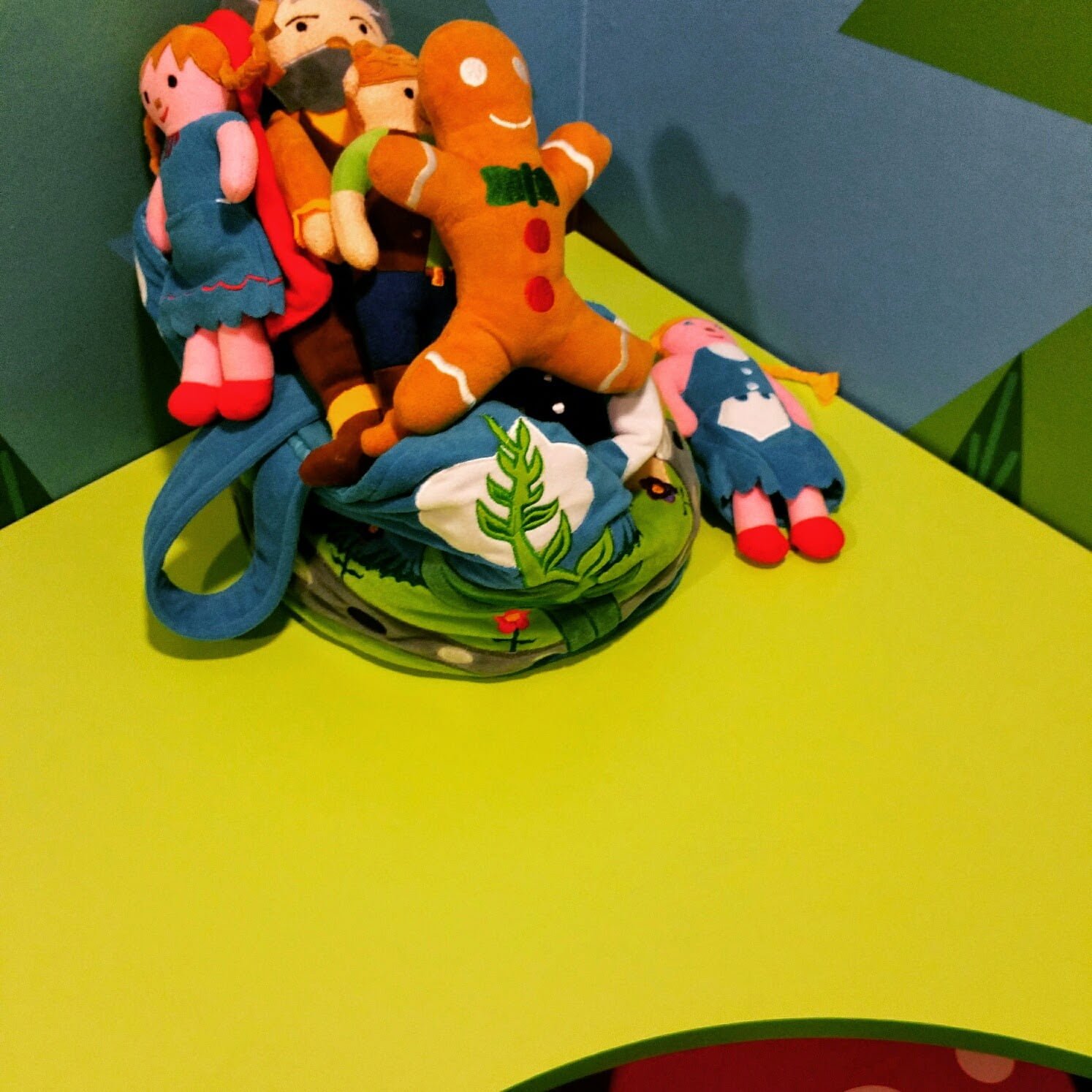 Every angle and age was catered for in the Activity Centre. This soft play area below was one of my favourites.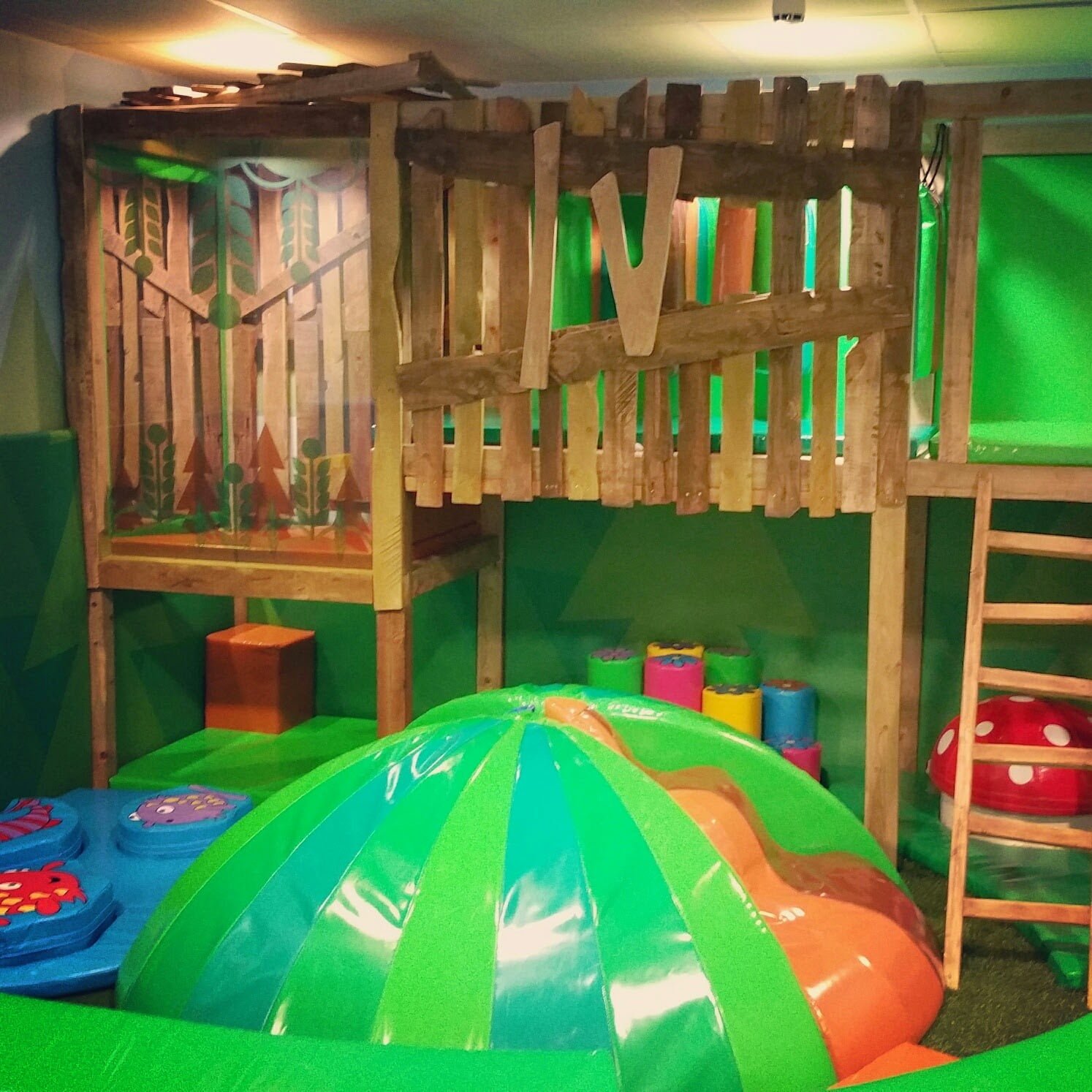 This one was in the breastfeeding room and great for smaller tots.Stunning decor and great quality products.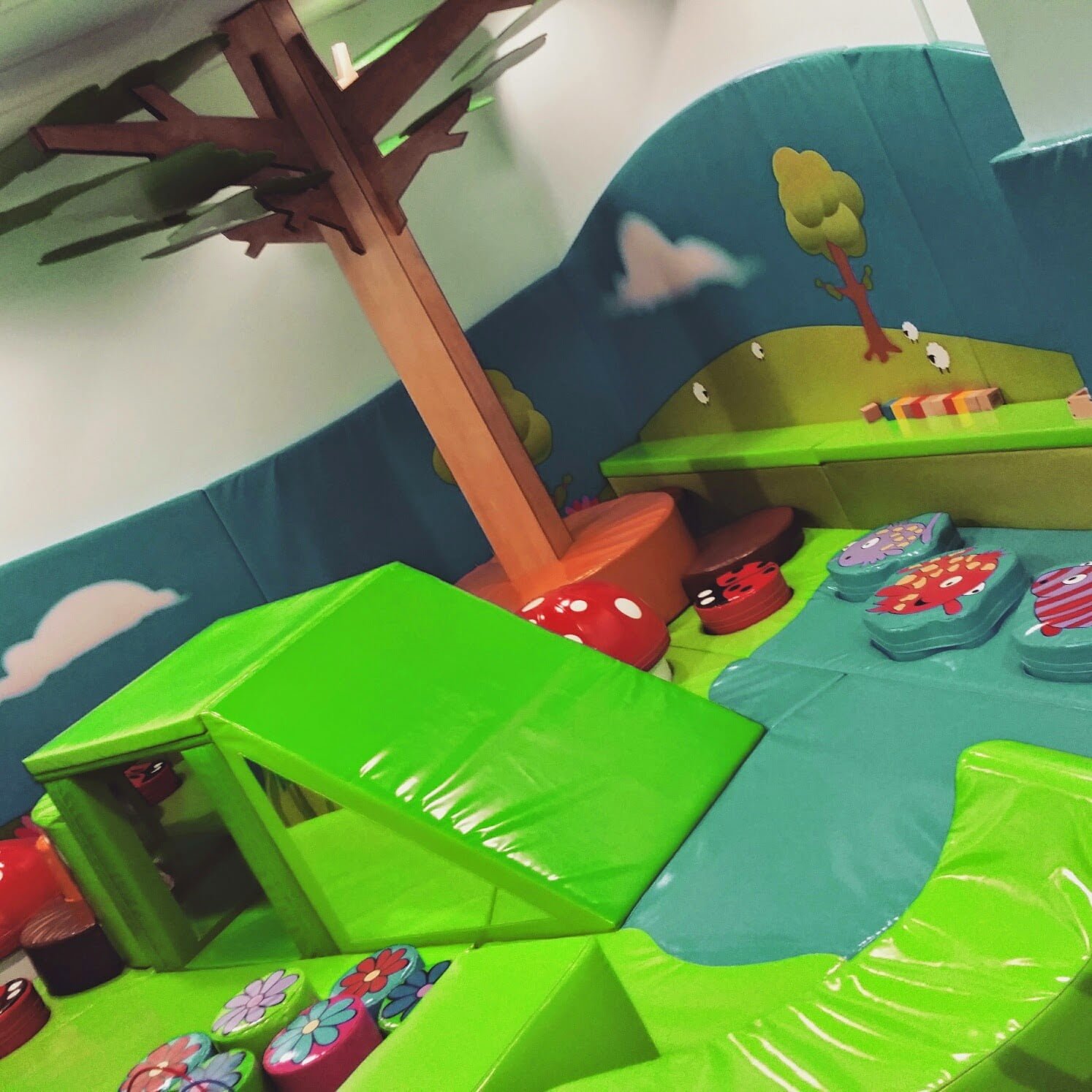 Even the smallest details were addressed – just look at these cute taps from the toilets and changing room.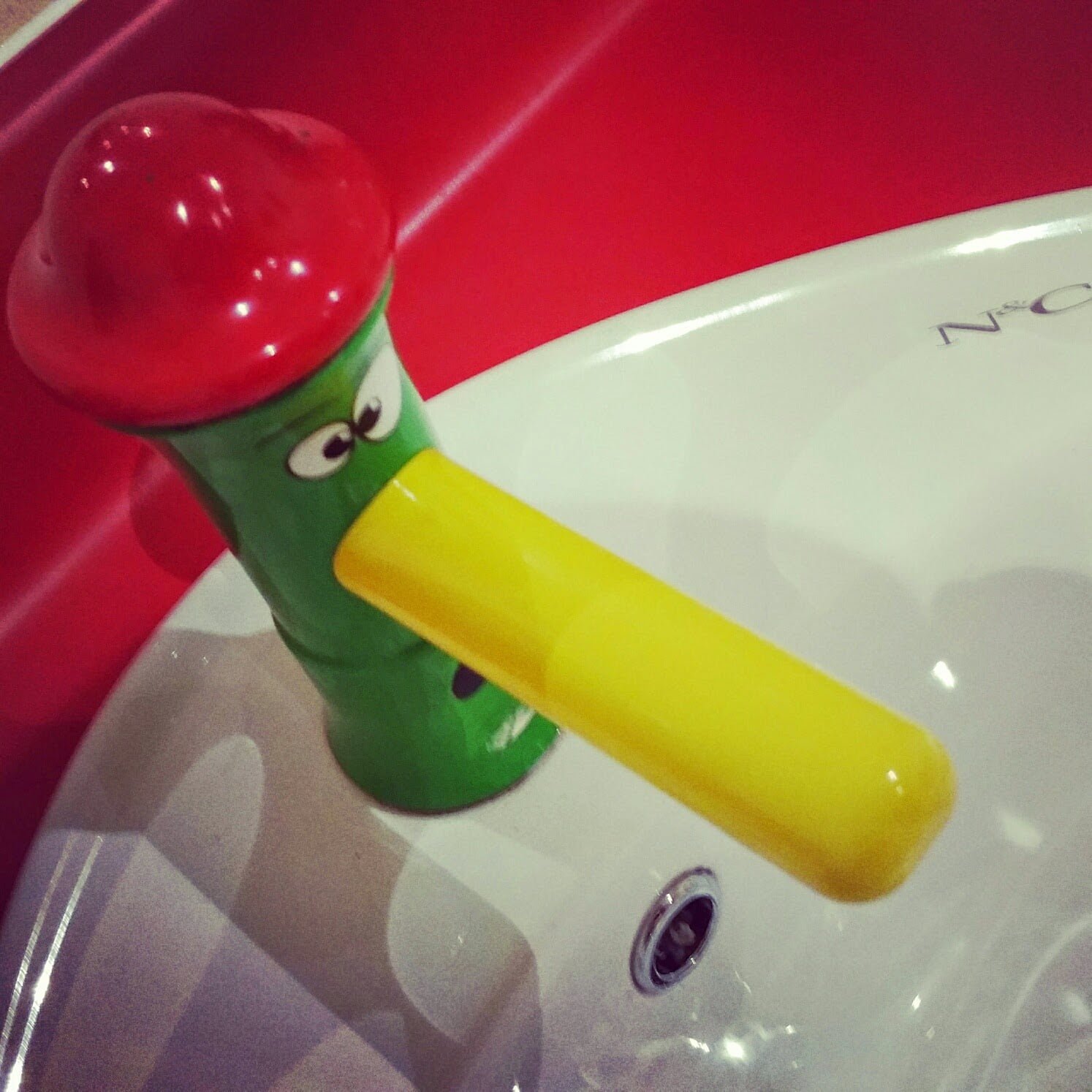 For older children the opportunities were endless.The sessions in the Activity Centre were three hours long but our children did not feel this was long enough to do everything they wanted to do. I think they would have quite happily moved in! I can assure you the only problem you will have will this place is that your children WILL NOT WANT TO LEAVE! EVER!
All our children are very musical and love singing, dancing and playing instruments. This meant that the music room had lots of love from them. They could, sing along to karaoke and play along as a band with the other children.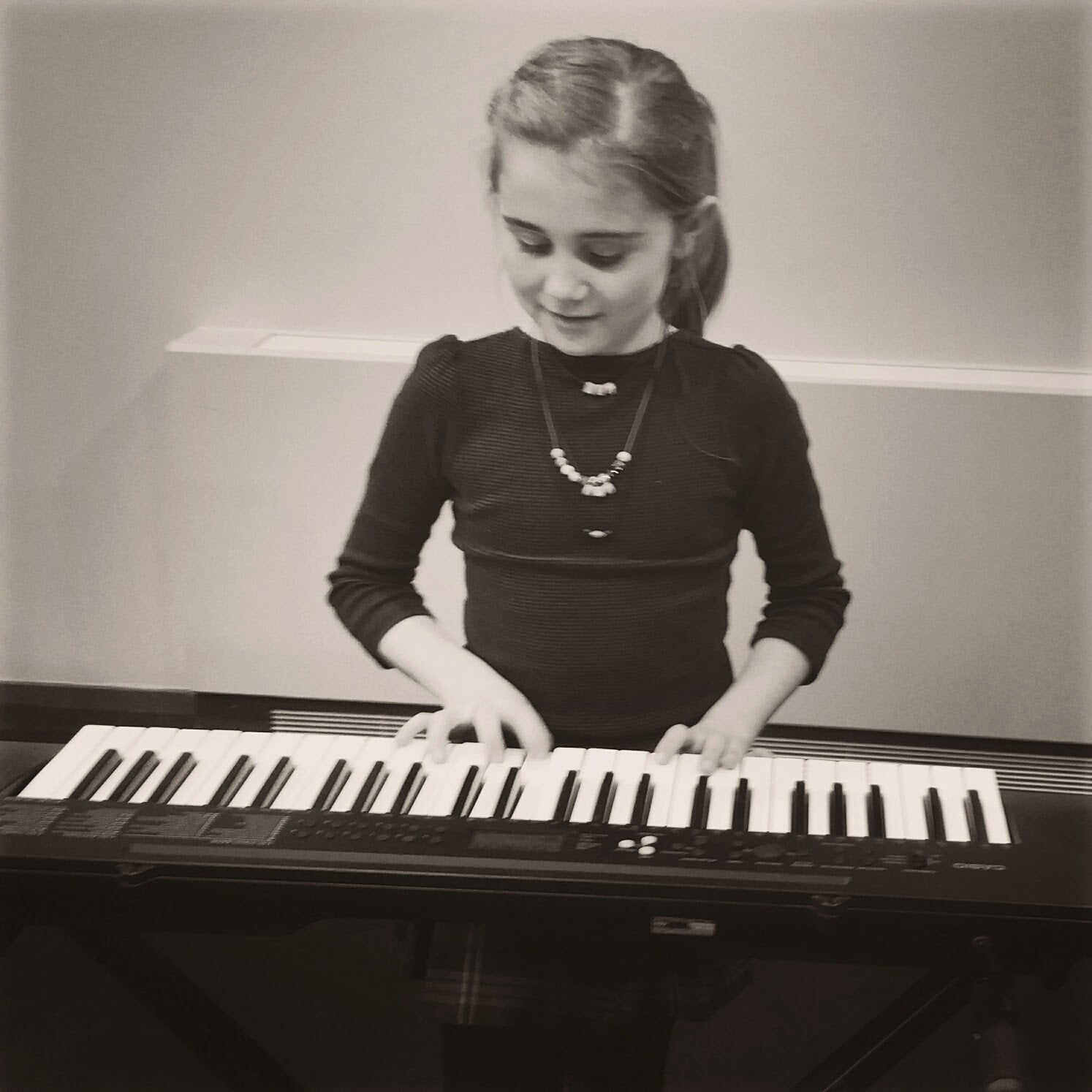 There was disco and DJ equipment and it was all very good quality. This was really amazing and far exceeded my expectations.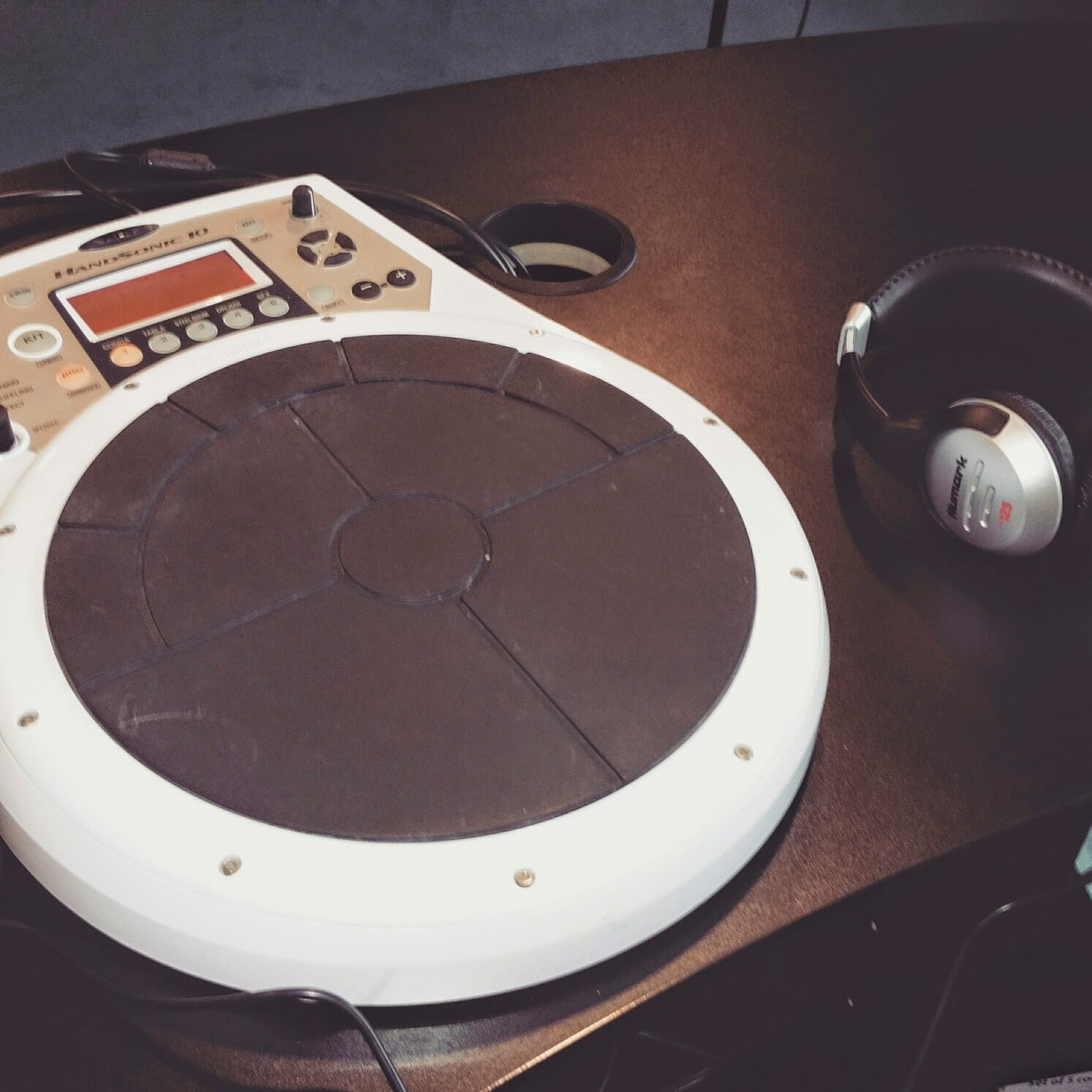 The children enjoyed getting their hands on this microphone and hitting some big notes and the electric guitar was a new challenge for our eight year old who plays the acoustic guitar normally.She enjoyed having a go at something different.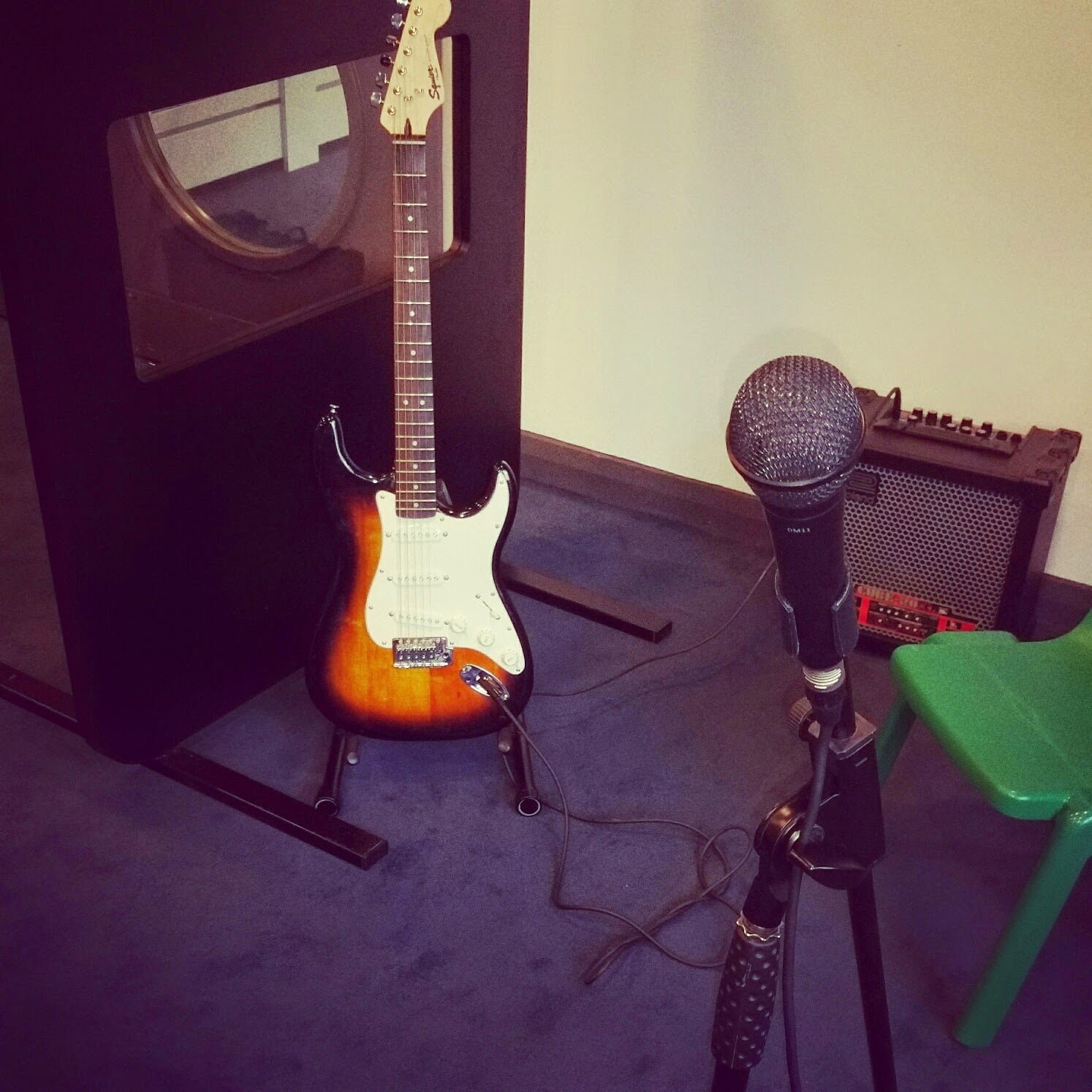 There was a TV and gaming room which was great if the children wanted a bit more of a relax, although there was so much else to do I don't think they hung around in here too long.
The options for creative play were amazing and endless. There was dressing up, craft activities, drawing, activities focused on the senses, pirate fun, dolls houses and even a stage where the children could put on their own performances. This was one of our children's favourite things about the centre.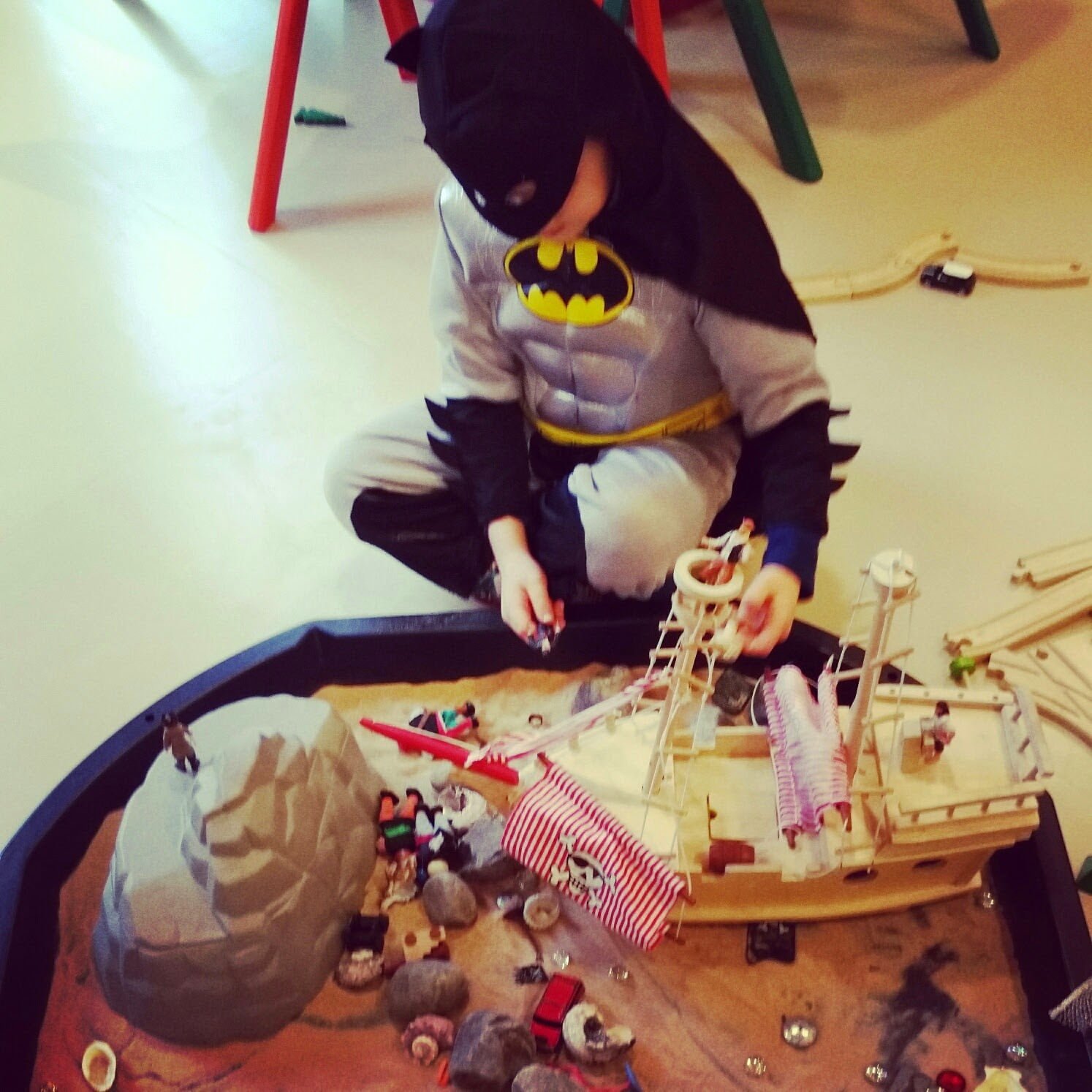 The children all had loads of fun and Emily kept me updated on the littlest man, who was perfectly fine. They all had so much fun they wanted to go back again the next day! We managed a cheeky Costa whilst they were playing which was lovely. So nice to be able to get a proper Costa on the resort, although they didn't have any cream for the hot chocolate the whole time we were there.
After we dragged (literally) the children from the Activity Centre we headed to the Spey Valley Carvery for lunch. The staff in there are very nice and helpful and it is an easy place to eat with children. It is a self-service buffet with a range of things on offer although there is not much variation at lunchtime. The food is generally good but there is not much on offer for children beyond the standard sausages, beans, chips, nuggets. One of our children did have a macaroni cheese which looked good and all disappeared so that is always a good sign. There is no baby food here or in the shop next door so you will need to be prepared if you have started weaning.
The deserts were very nicely presented and appealed to the children.Just have a look at these below. One suggestion I would make is that they should just offer children's portions and prices for the adult buffet because a carvery is ideal for children.The meat and vegetables often really appeal to children and the fact that it is self-service means you can control the amounts and avoid things like gravy or certain vegetables.
This would be a really simple but effective change that would make quite a difference to families I think. There was a salad bar which was quite good but some of the items like the coleslaw were a bit past their best.
There is a cinema on site at the resort which was a real bonus so after lunch we headed to watch Big Hero 6. Amazing film by the way, funny with a good message in equal measure,we were not disappointed.
There is one family film and one adult film on each day and films change every Friday. The cinema is huge so you don't need to worry about being able to get a ticket. There is a kiosk selling all the usual food and drink and you purchase your tickets there.
The till roll ran out as we were going in to the cinema so that caused a queue. Given that there are only two shows per day you would expect that sort of stuff to be sorted in advance but the staff seemed quite disorganised.
We all thoroughly enjoyed the film and there was even space to wheel in our very sleepy toddler in the pushchair.
After a quick trip back to the room we headed off for another session in the pool which was great fun but again the changing rooms were problematic. The pool and Activity Centre are located in the same building and there is also a soft play area complete with small cafe which you can pay to enter for £4 per child.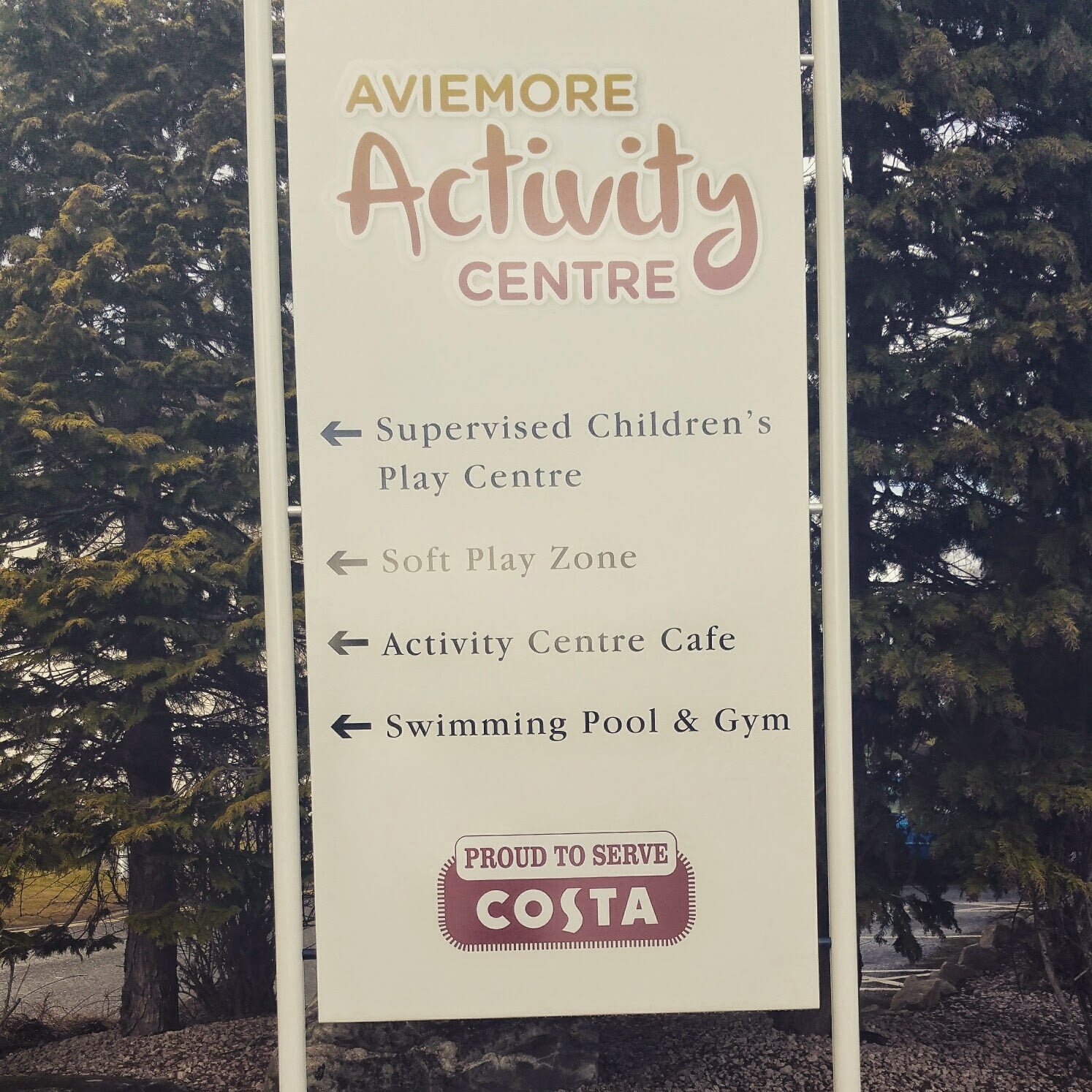 The children (not sure how) still had some energy left after their swim so they had a play in the play area afterwards, although the cafe had closed so we were unable to get a drink. This is an impressive 5-floored play structure but although there is a toddler area this is not barricaded from the main play structure, meaning that it is very difficult to stop smaller children 'escaping' and it is not safe for them in the main structure. This does need attention in my opinion because it makes parents lives very difficult but again it would not take much to put this right.
As it was quite late when we got back to our room we decided to try room service. We were quite disappointed as we did not get what we ordered despite going over the order twice. The cause of this was I think twofold in that the room phones were poor quality and the person taking the order did not speak much English. I do not have a very strong accent and I speak slowly and clearly so I think some of the staff must really struggle with guests who do have strong accents.  The food was OK overall but quite overpriced and the Caesar Salad was drowned in garlic which lingered for two days afterwards.
We decided to leave after lunch the following day so we opted to try the soft play cafe and let the children have a last run about before the long drive home. This was a mistake as once we had paid and gone inside we were told that the fridge from the cafe had stopped working so they couldn't serve much.
I managed to get the children a ham sandwich and an apple juice and they had a good play but there was nothing for us.
I have prepared a list of the pros and cons of this resort for a family trip to help you decide if it might be for you:
Pros:
The activity centre is amazing – well thought out, beautiful,  great  quality  toys and games, several  different  areas, bright, colourful, attention to detail, great staff, experienced and knowledgeable
Costa  Coffee  in the conference and shopping centre  and also  in the soft play  café.
Cinema fantastic,  huge. One  child's and one adult's film on each day
Swimming pool  with slide and wave machine and separate  jacuzzi  and small baby splash pool
Nice bar in main hotel lots of  seating
Nice town with shops, bank, train station and small Tesco
Lots of open space
Nice for walking
Local for skiing
Impressive 5 story play frame in the soft play area. Café  serving  Costa Coffee attached
The equipment  in the adventure  playground  is well  put together and has great appeal.  It is much more than a park
Nice buffet breakfast.  Lots of choice and different options very nice egg chef who was chatty and friendly and catering to very  specific requirements of guests
Nice staff at the carvery
Steak house  was excellent.  Would  really  recommend this for a family  meal. Very impressive kids menu with some small tweaks  it could  be  first  class.  The price, variety and quality  were  all excellent. The adult food was superb.  Prawn cocktail delicious. The wine  was overpriced but the beer very  good  value.
Cons :
Poor selection for children  at the carvery.  No baby  food in sight anywhere so you would  have to take your own
Some staff seemed a little  disorganised e.g. at the cinema and Costa
Hotel rooms are small
Phones in rooms were very poor and staff struggled to hear
Many of the key staff were not first language English and this did affect communication and understanding especially when ordering  room service.
Swimming pool  changing  rooms need re thinking. People without  babies using baby changing  cubicles  suggesting  people  want large family  changing  rooms.  The pool needs more of these and less individual cubicles. Means people  with babies are waiting  ages to get changed
Some areas of the resort  are difficult  to navigate with a pushchair.  Whilst  there are several  lifts which can  be used  by disabled  guests and those with  pushchairs  this is not the case across  the  whole  resort
Whilst  there are footpaths  around  the resort  there are areas where you  have to walk on the  road. This is not ideal with small children
The surface  of the adventure playground  is very  uneven
Not all bathrooms have baths so check  before  arrival if you  want  a bath for the children
Soft play needs to be segregated for toddlers so they can't get into the main frame
Café  in the soft play had a problem with their fridge when we were there
Not a huge choice of food for children at the carvery unless  they wanted  chips, sausages, beans,  chicken  nuggets  etc and not much  variation
Very little alternative  to  breaded items across  resort  so limited  for wheat and gluten allergies.  The simple  addition of baked potatoes  would  add more variety.
Overall thoughts:Overall the resort was a good one for families and I would recommend it. I understand what they are trying to create with the resort and they are part of the way to achieving this. If the thought and consideration that has clearly gone into the creation of the Activity Centre was applied across the entire resort then this would be a first class resort for families without a doubt.I personally find it quite difficult to stay in a hotel with children and always find it better to be self catering just as this is much easier for families normally. There is that option at the resort with the Luxury Woodland Lodges . These look as if they might be a better bet for families, as you would have a microwave, fridge etc and would not be confined to the eateries of the resort or their times. Any questions – please ask!