Autumn is a lovely season, it must be a photographer's dream with all the gorgeous colours around. I'm an Autumn baby, so maybe that's why I feel an affinity with this time of year.
It has been quite mild here until relatively recently, but the warmer coats are starting to come out now and the heating has even been on a few times too. The wellies have been on and the little people have been out exploring.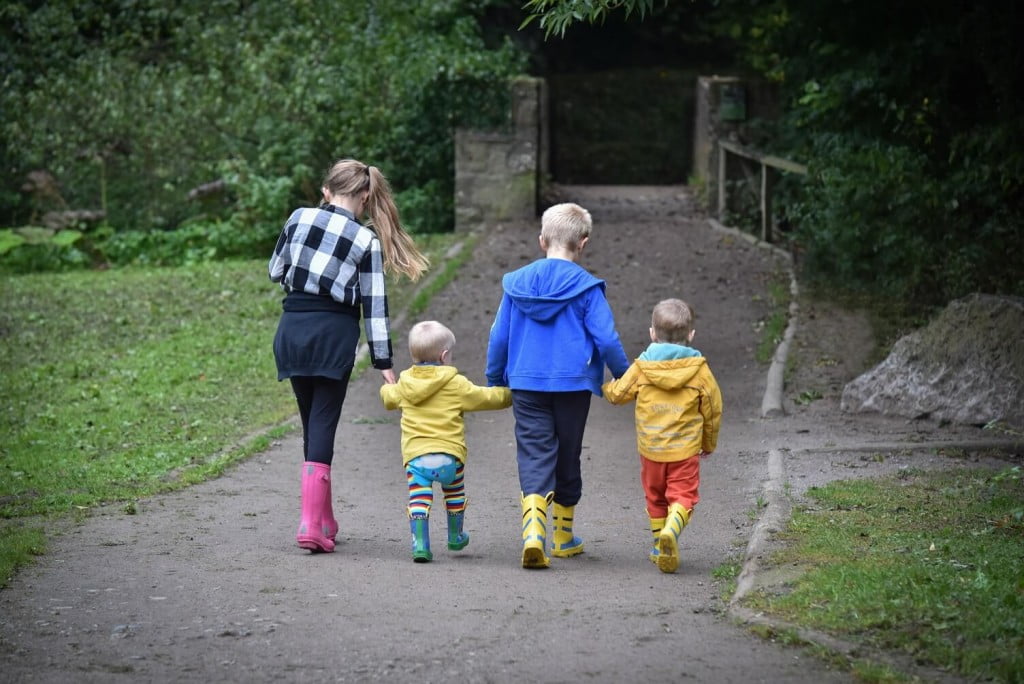 We are lucky to have lots of beautiful woodland near us, perfect for a good Autumn walk all together at the weekend. It makes for a fantastic setting for photographs and capturing the children in an environment they love.
They climb, they run, they jump, they hide, they chase, they balance and sometimes they sulk if one can run faster, jump higher or hide better…but that's a family isn't it? Full of micro-dramas!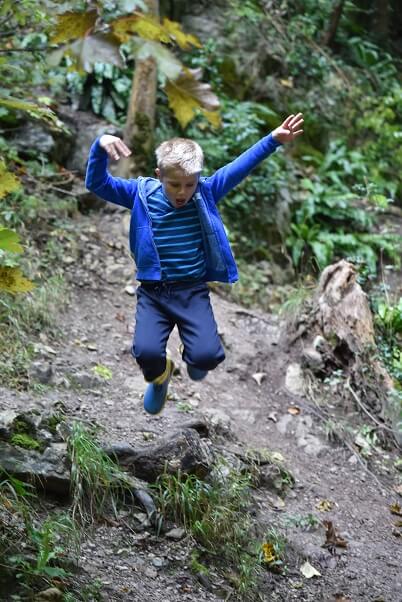 We always have to keep our eyes out for the Gruffalo. You never know where he might pop up. He seems to be everywhere we go at the moment, we often hear him rustling through the leaves.
Autumn means time for leaf crunching, swishing and kicking. Autumn means conker fights. Autumn means interesting craft activities with all the lovely things the children can collect outside this time of year.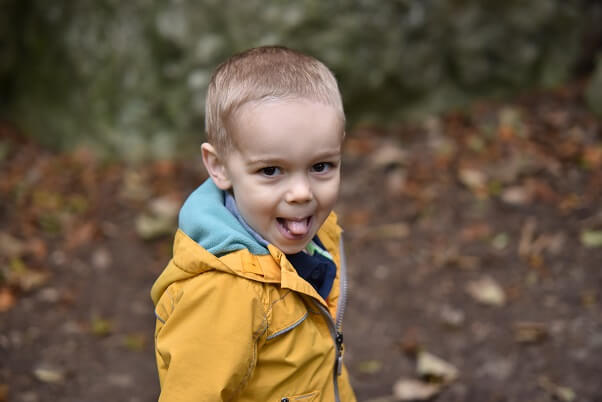 Autumn makes everything just that bit more atmospheric.
I love bright colours in Autumn when thinking about what the children wear and I'm rather in love with these stripy leggings from Blade and Rose. They are so practical and at £10 a pair a bargain as well. Great for little tots that are always on the go and really warm and cosy for the Autumn weather. They are also great with wellies as there is no bulk to try and tuck inside the wellies.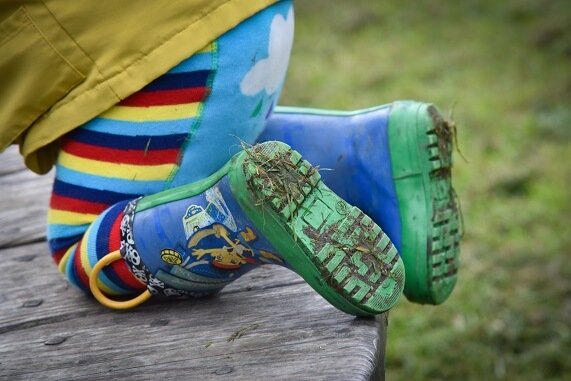 Oh and I think the colder Autumn days mean it's OK to warm up that mulled wine right? I mean as soon as the heating goes on that means it's mulled wine season…surely? Although, we all love a good hot chocolate topped with cream and marshmallows!
What's your favourite thing about Autumn?