When it comes to toys, BRIO was a name I knew long before I had children. I don't recall how exactly, but somewhere I had seen these toys and immediately associated them with quality and durability. The kind of toys you pass on and on.
I did however associate BRIO with train sets until relatively recently, but it turns out they are way more than that. The BRIO brand is 130 years old now, so in terms of toys they really know what they are talking about. Railways are a huge part of what they do, but they also produce a huge range of first toys for little learners, as well as a 'let's pretend' range of toys, including a kitchen and a range of building sets for children to create their own toys from constructions sets.
One of the little learner toys they sell is the 'Rattle Kit', which supports two different play patterns. Shake the bead rattle to hear and see how the bead inside sounds and moves. Then use the second rattle to experience of textures and shapes that cleverly fit inside each other. The RRP for this is £9.99 – it is beautifully made, brightly colored and appeals to little ones on a range of levels.
Small enough to pop in a change bag and easy to hold onto in a car seat or the pushchair. This would make a lovely new baby gift!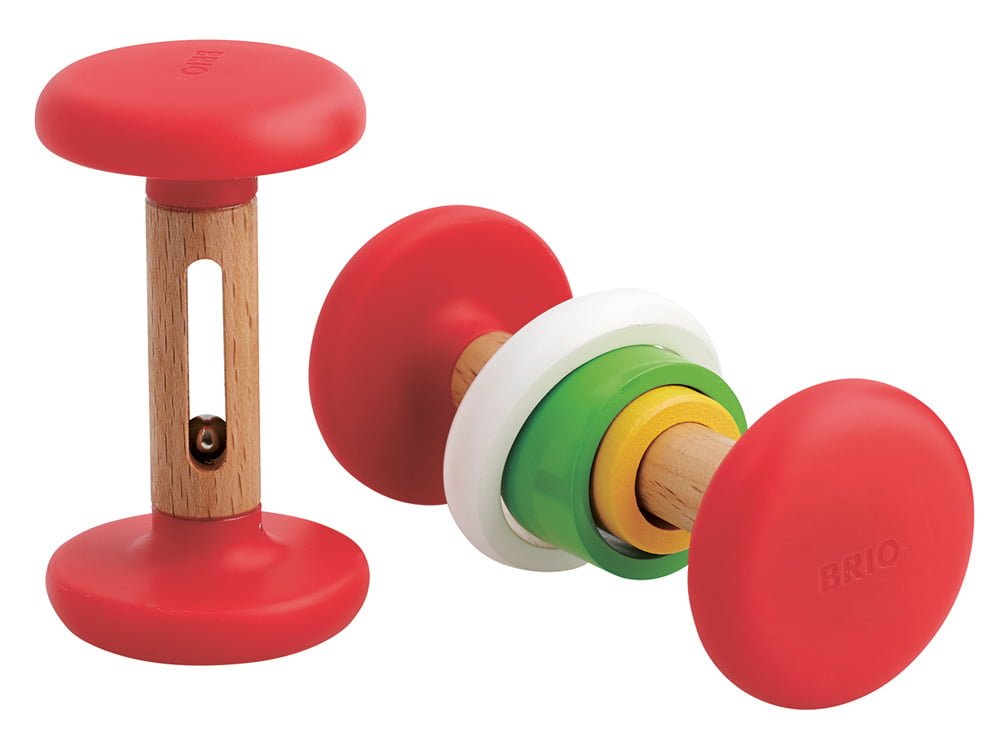 This stunning wooden "choo choo" has magnets inside the blocks of "The Magnetic Train" to provide extra play value when stacking and sorting the colourful pieces.  The bright colours make this version of the classic wooden train even more playful. The RRP for this is £19.99, which sounds expensive but you really won't be disappointed with the quality of this toy. Providing you can keep track of all the bits, this is something your grandchildren could still be playing with in years to come, way after your children have finished with it!
The rattles are suitable for children from 6 + months and the train for children 12 + months.
With BRIO you get to go back to basics. Your children get to play with toys that are traditional yet have a modern edge and outstanding quality!