I hate to even say the words really but it will be back to school before we know it. These days don't you feel that you start to see the back to school stuff even before term has ended? What's that about?
We had a bit of a rainy day the other day so we did a spot of baking, another version of our rainbow cake, this time with chocolate frosting and giant chocolate buttons on top. It's keeping really well in the fridge, which is a good job as it is huge! We also did some craft, whilst the cake was baking – along the theme of 'back to school'.
We used a selection of bits and bobs from Bostik to come up with a few 'back to school' inspired bits and bobs.
The children really went for it and didn't want any Mummy input! They began by sticking bits of fabric to a canvas bag and a pot they wanted to transform into a pencil/pen pot.
They enjoyed designing the pencil pot the most, even creating pencils to stand up in the pot, using a combination of scoobies, plastic and pink fabric. A huge gold star was the finishing touch to this pot which I think they have done a great job with.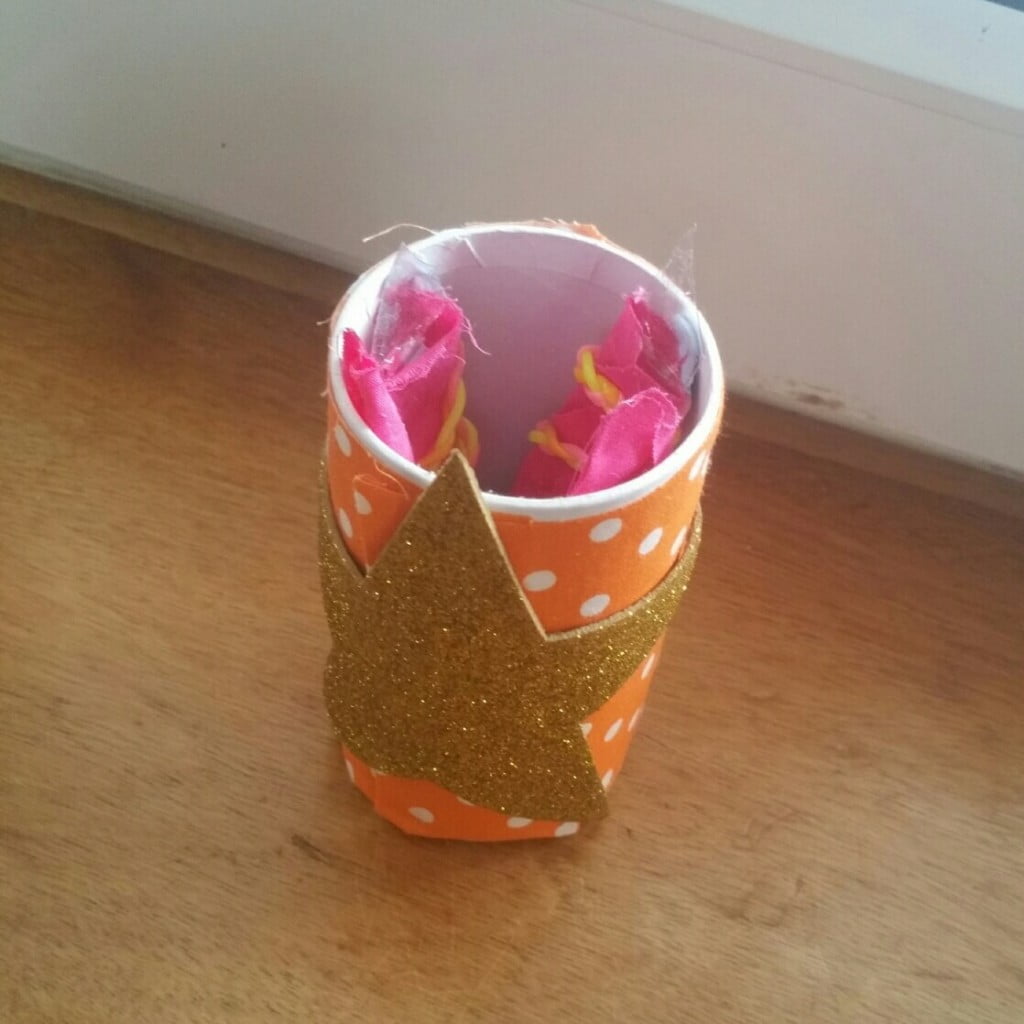 They added a few more bits and bobs to the bag, including adding a name badge and then decided to make a magnet to go with the set. The bits and bobs for creating a magnet are super, with easy, sticky back magnetic plates you can attach to most materials. For the name label they used foam letters.
Not bad really for zero parental intervention!
Let's hope the rest of the school holidays don't pass by too fast.