Living with household mould
Mould is one of those things that really bugs me. I can't bear to look at it.
Mould around windows is common. Having them re-sealed can prevent some of the problem, but you will then still need to clean off the mould and re-paint. Mould in the bathroom, is often a sign of poor ventilation, so check your extractor fan is working properly and open a window after or during showering if you need to, so some of that moisture can escape.
Mould can be a sign of a damp issue in the home, especially older houses. Identifying a damp problem and what could be causing the mould may help with stopping it from reappearing.
No one wants to look up at this when they are lying in the bath, plus mould is not good for your health so you need to get rid of it as soon as possible.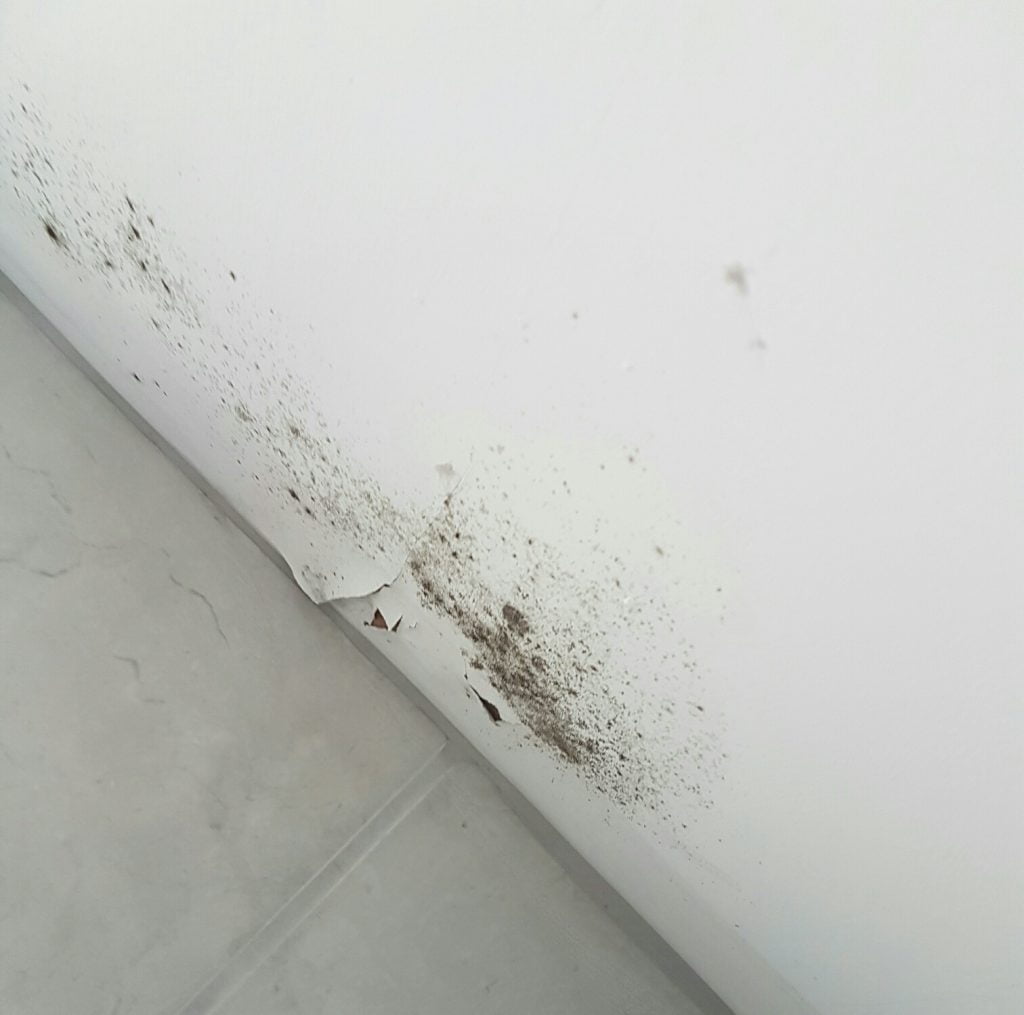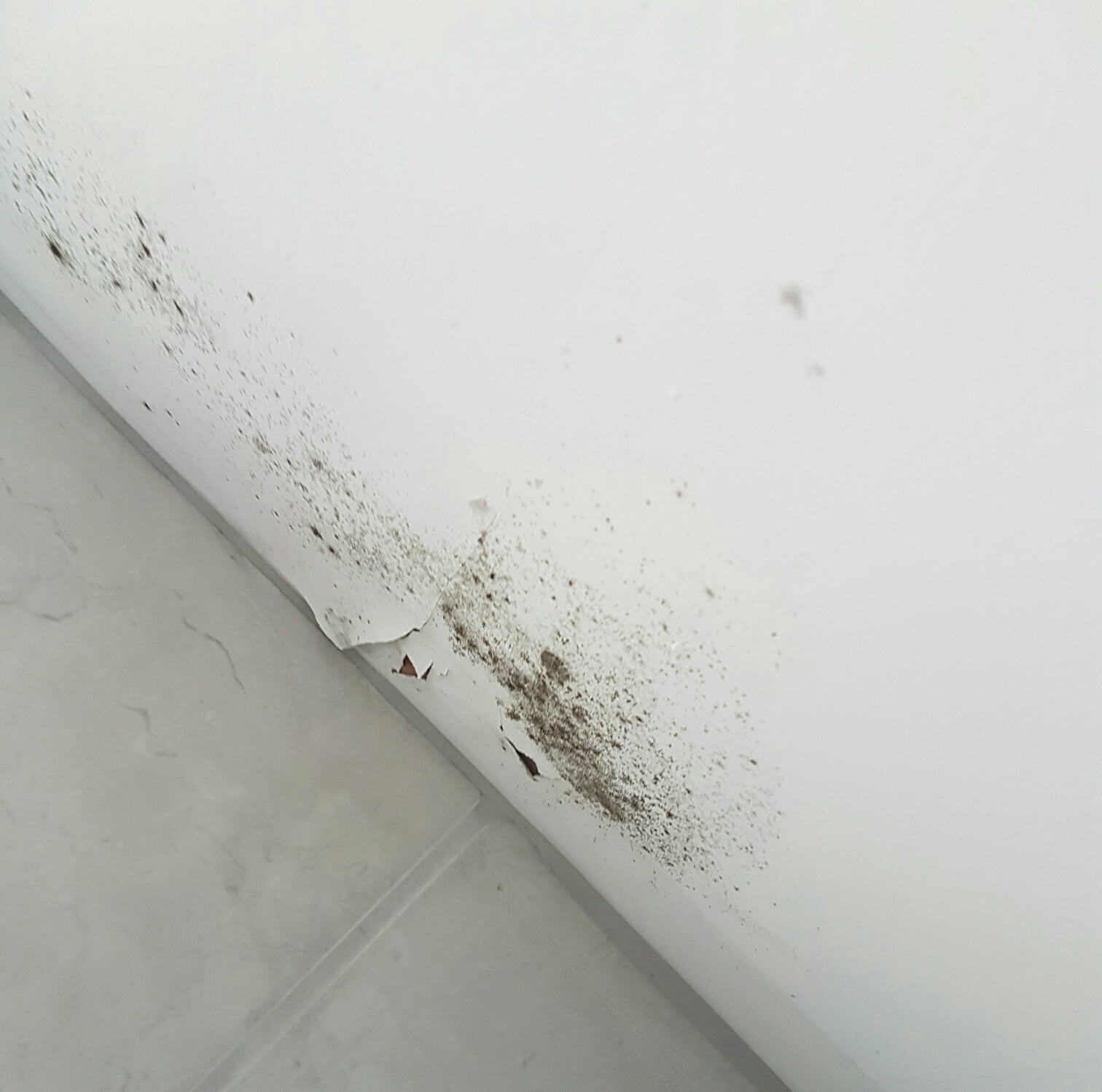 Discoloured grout – what's the solution?
Grout is another area of the bathroom that can go mouldy and end up looking a mess very quickly. There are a range of things you can try. I've had some success with an old toothbrush and bleach in the past, or bicarbonate of soda mixed with a little water into a paste always works well and is kinder on the skin.
One of the things I have found the most successful is using the grout attachment on my steam cleaner. It works brilliantly and gives it a really deep clean.
Sometimes though, it just gets to a point when nothing will clean it off. It's not practical to re-grout the whole bathroom every time, so what can you do? Ronseal have a fantastic product, the Grout Pen that solves the problem in no time. It's so quick and easy to use and really tidies things up. It comes with a replacement nib in case you need it, but you will need a fairly steady hand.
If you do make a mistake, I found that wiping quickly over the area with a baby wipe helped – yet another use for a baby wipe hey!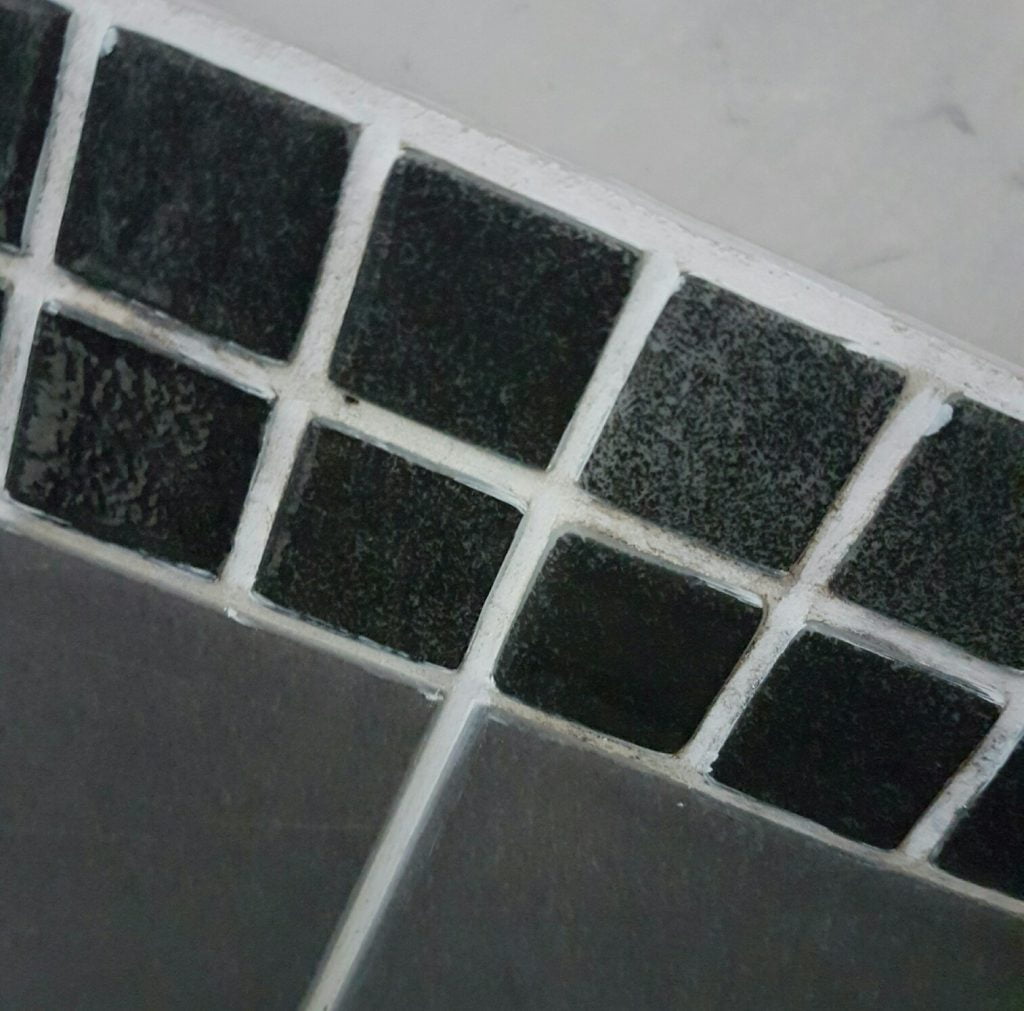 Keeping mould away
The 6 year Anti Mould Paint, also from Ronseal, is ideal for both walls and ceilings in kitchens and bathrooms. It leaves a tough coat that you can scrub, it is steam resistant and durable. It is also easy to apply and you can pop on a second coat just four hours after the first.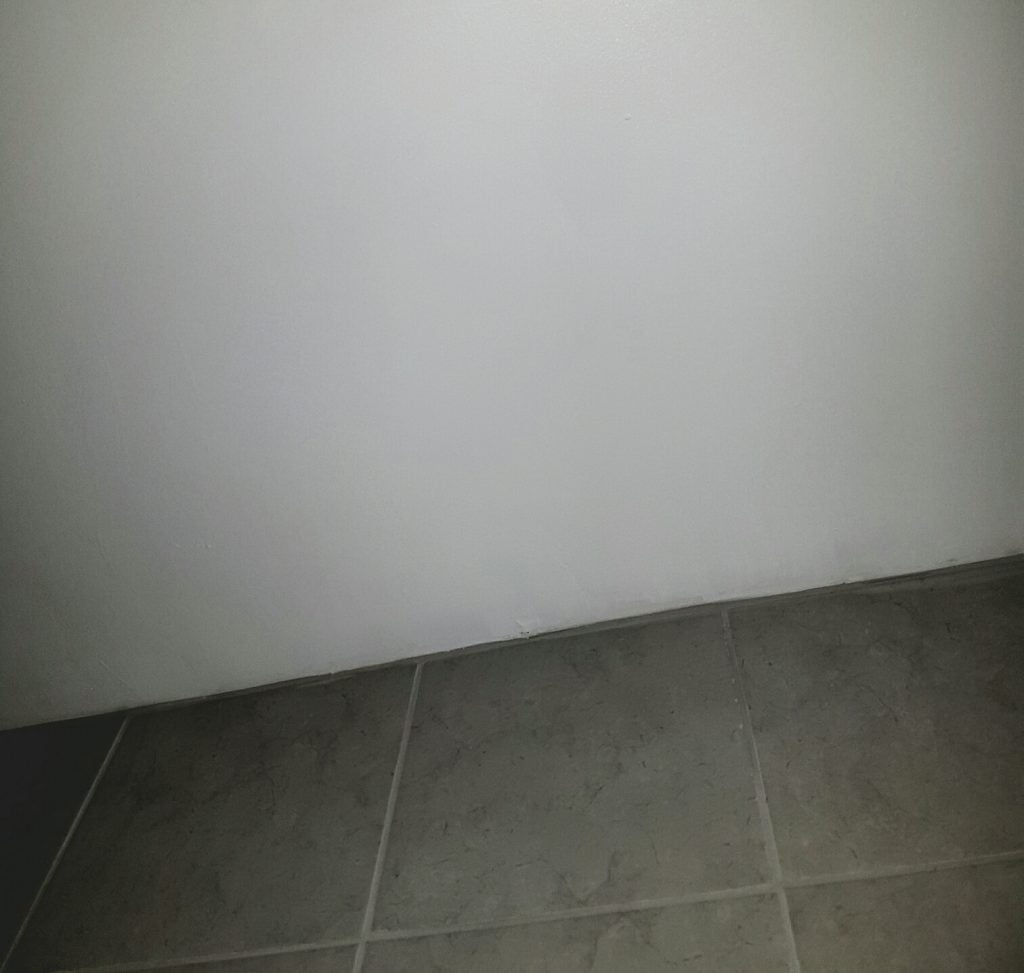 You can see the difference in the ceiling here. I used three coats after cleaning and sanding the ceiling down (in between returning children to bed between excuses of course).  It has really tidied it up, the extractor fan is working much better and I am hoping that this paint, does what it says on the tin.
Have you had a similar problem in your home? – how did you approach it?