Sometimes our bathroom seems to get overtaken with bathroom products. Lotions and potions and creams and balms and shampoos and conditioners, bubbles baths and shower gels, soaps and even cleaning products.
I do love it when I come across products that are multi-purpose and can tick a few boxes at once. A really good bathroom hack I've come across recently is the Weleda Shampoo and Body Wash which is certainly a multi-purpose product that all the family can use.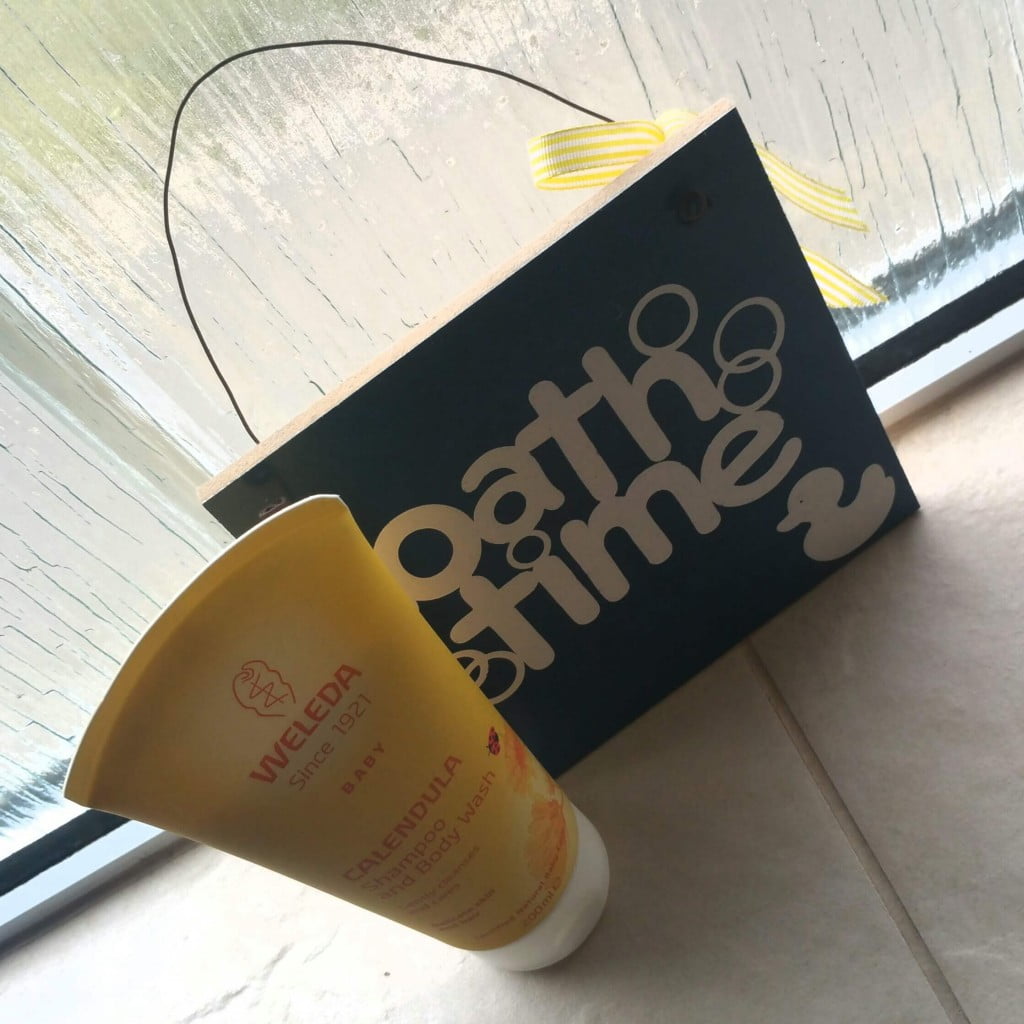 This is great for:
Everyday use for babies and children
Adults with sensitive skin
Detangling stubborn knots in hair
Cleaning make-up brushes
Great for traveling
Great for the swimming bag
Cradle cap
Formulated with beneficial ingredients like extract of organic calendula, the wash helps to gently lift dirt, leaving skin soft, hair easy to comb and baby's own scent intact. Sweet almond oil prevents dryness, and the soft lather doesn't sting baby's eyes, always a bonus. How many of you have bought things that say they don't sting the eyes only to see that actually they do? This stuff really doesn't! No tears, no roughness – just a clean, sweet-smelling, wriggly baby.
Probably my favourite use of this product is for cleaning make up brushes. It really makes a huge difference. After washing them I just let them dry naturally and they looked like new, as well as smelling really clean and lovely too. It's amazing how much better they perform after a good clean as well.
What's your favourite multi-purpose product?