Bathtime is one of my favourite parts of the day. All the children in one room at the same time and all loving the water.
It doesn't matter if they are in the bath or the shower, they just love the chance to play and splash about together.
You might have read our articles recently on how to make bathtime a sensory experience. If not, you can read part one here and part two here.
Bubbles play a big part in our bathtime rituals. The more bubbles the better! Toys are also a big part of bathtime and the squirty ones always get the party started. We end up with all sorts of toys in the bathroom and there are toys who have apparently been "asked to be washed" just to negotiate their way into the bathroom.
Bathtime in our house is :
Loud
Fun
Busy
Playful
Exciting
Then we have to gradually come down from the high to get everyone into a bedtime frame of mind.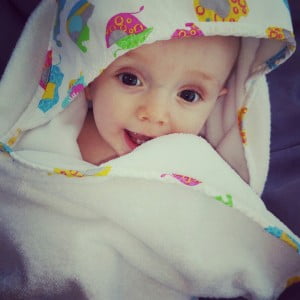 Not always easy, but the routine is normally the same so everyone knows what to expect.
A warmed-up fluffy hooded towel or hooded toweling dressing gown is a good start. A cosy towel can make all the difference, and some of the nicest towels for little people are by Baroo – this is normally followed by massaging cream or oil into the skin, although this depends on the skin type of each child. Always followed by milk of course!
If someone has a cough or cold they get plastered in snufflebabe before a story and sleep.
What are your bathtime rituals?