We are all proud of our children. However big or small their achievements seem to others, they will always be incredible to us.
What is really lovely, is when children themselves are proud of their achievements. Our children love getting medals and certificates to recognise their triumphs, and they love to keep these as memories.
Until now, we have kept these in part on a noticeboard and in part in a memory book. However, as a result of the huge range of sporting activities our big girl does and her efforts and commitment to all of these, her noticeboard in particular is currently dripping with medals, badges and certificates. She is so proud of each and every one of these and these achievements inspire her to continue to try her best at everything she does.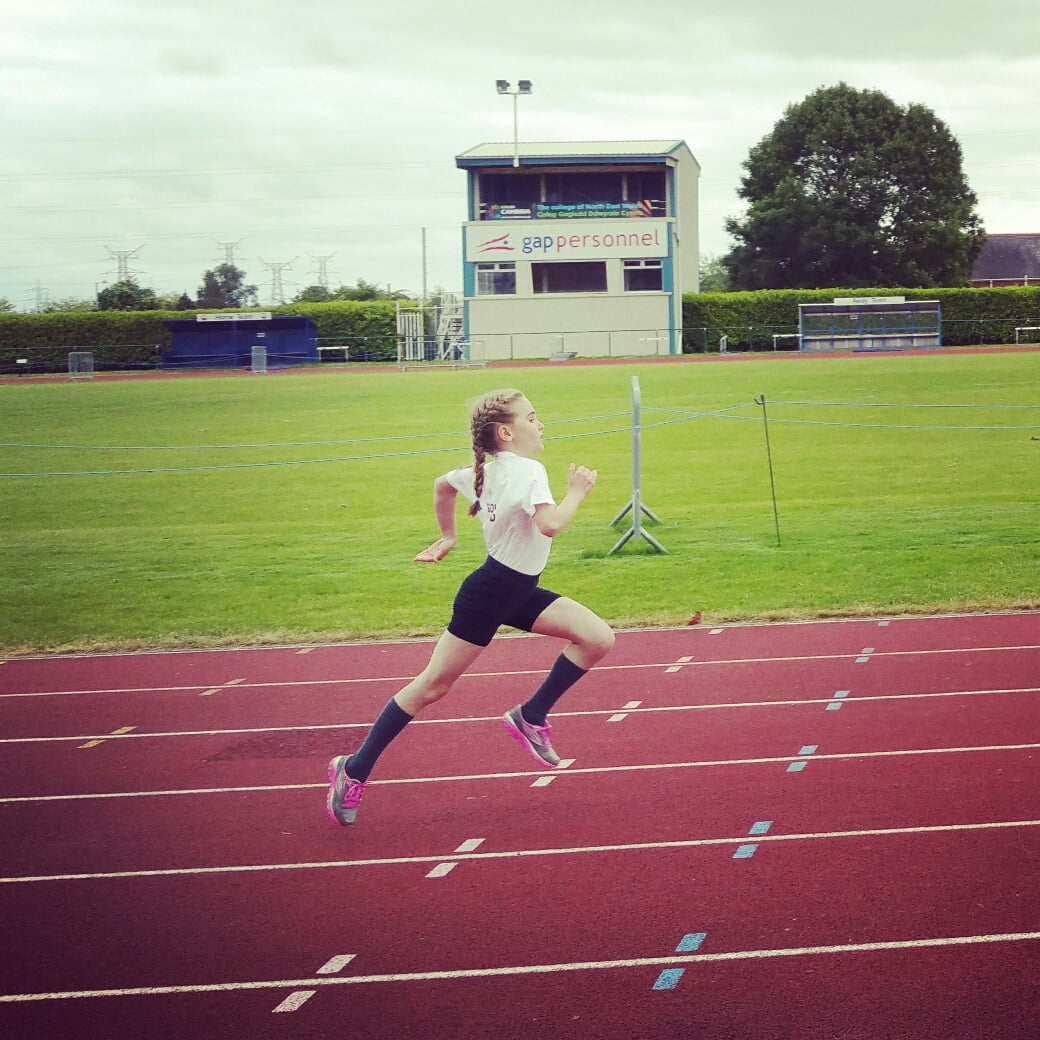 At the moment she remembers what each of these was for but over time this is likely to fade. She may not remember exactly what she received and when, or what specific race or event each was given for. I feel that as a parent it is my responsibility to try to preserve all of these things so the children can look back on them all in the future.
I've recently come across the perfect solution for preserving these wonderful proud moments. My Proud Moments is a fantastic display folder, designed to preserve your child's achievements for years to come.  Much loved medals and certificates can be displayed with ease and protected from damage and harm. This is especially important with younger siblings around who might be a little too enthusiastic when looking at medals and certificates. There are lots of options to choose from, depending in your child's specific interests, for example: dance; football; swimming; or if like our children, yours are into all sorts, then there are some more generic folders available like this one.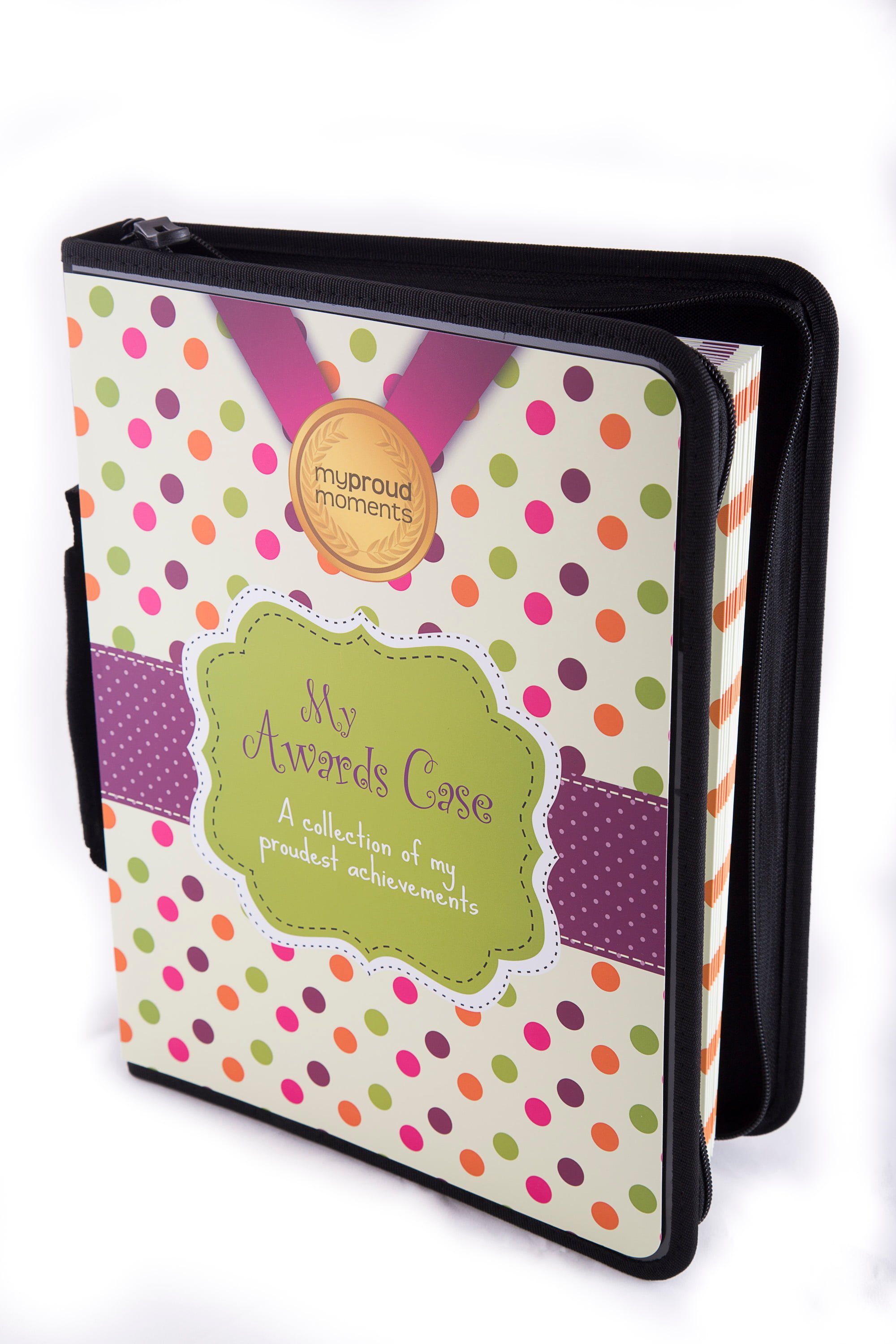 Certificates slot in really easily and look stunning in these wonderful cases. You can purchase additional sleeves when you run out, either for badges and medals, or certificates.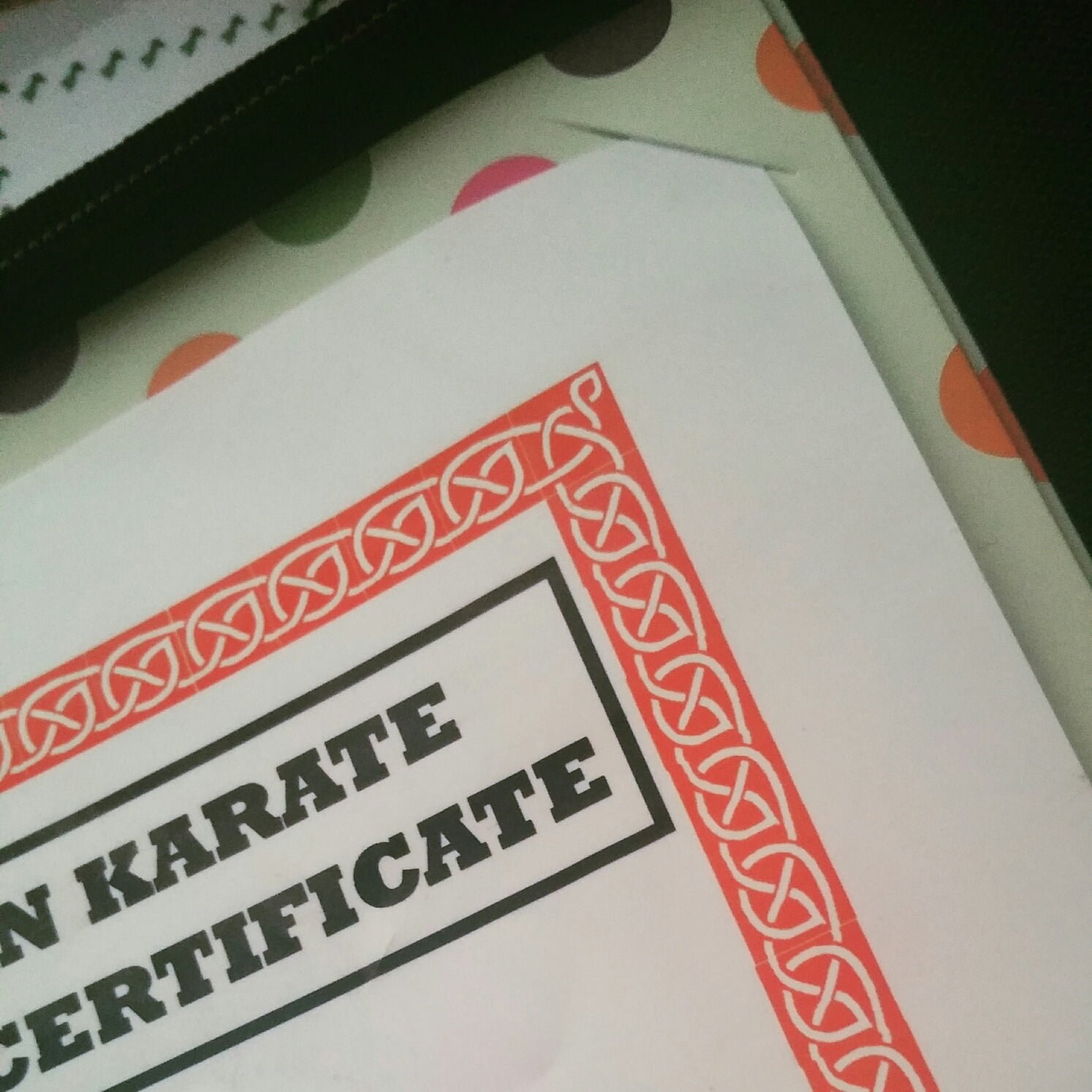 Beautifully put together in heavy duty, quality folders, these are ideal once your children start collecting achievements. Don't leave their precious certificates and badges in a draw, make them accessible in one of these lovely folders, yet protect them at the same time.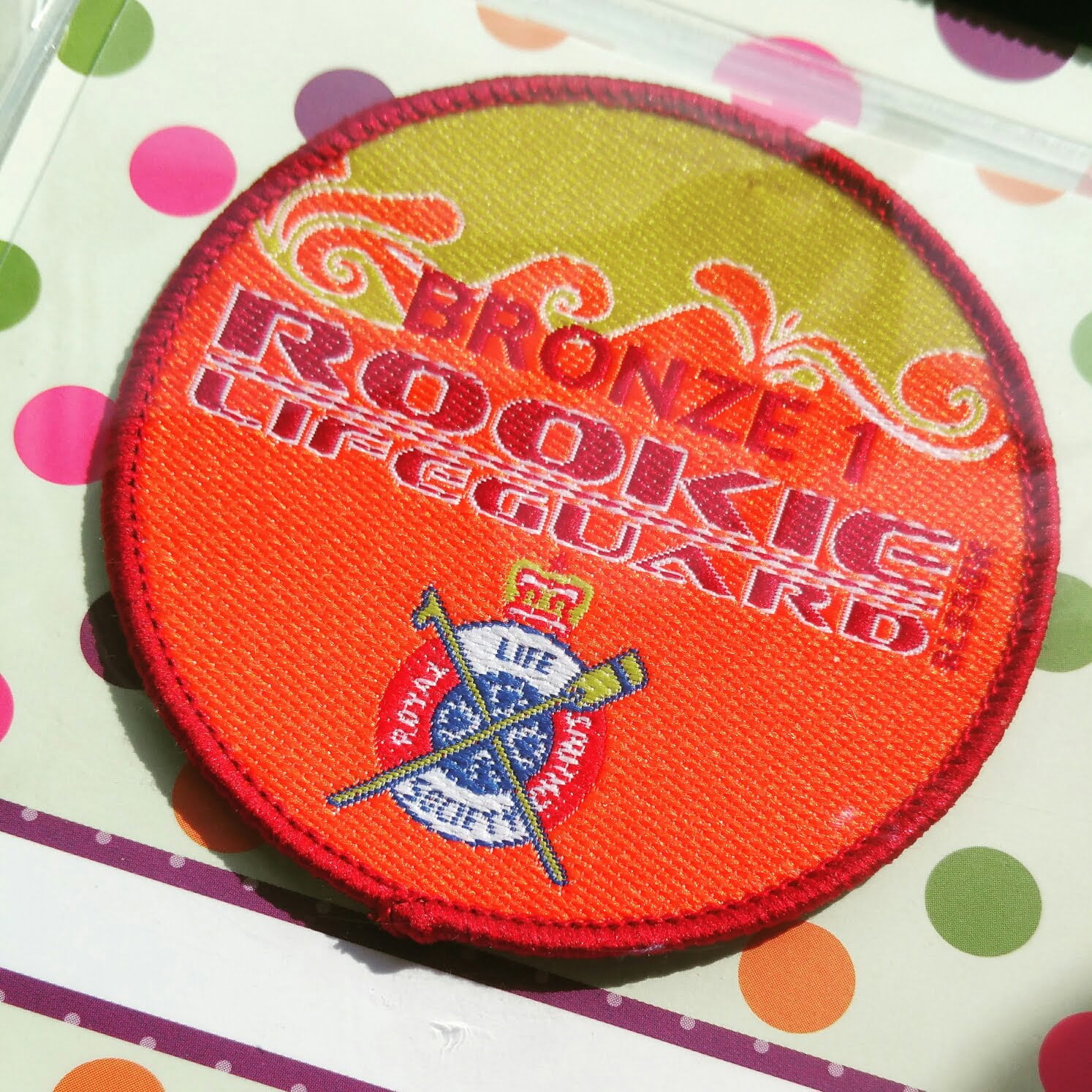 One of the issues we did find is that these cases don't allow space for the ribbon on the medals. They are designed in a way that medals should be displayed without the ribbon and instead you write when and where the medal was achieved on the card. Some medals have ribbons that can be un-clipped, like these swimming medals, so it isn't an issue if your child has medals like these.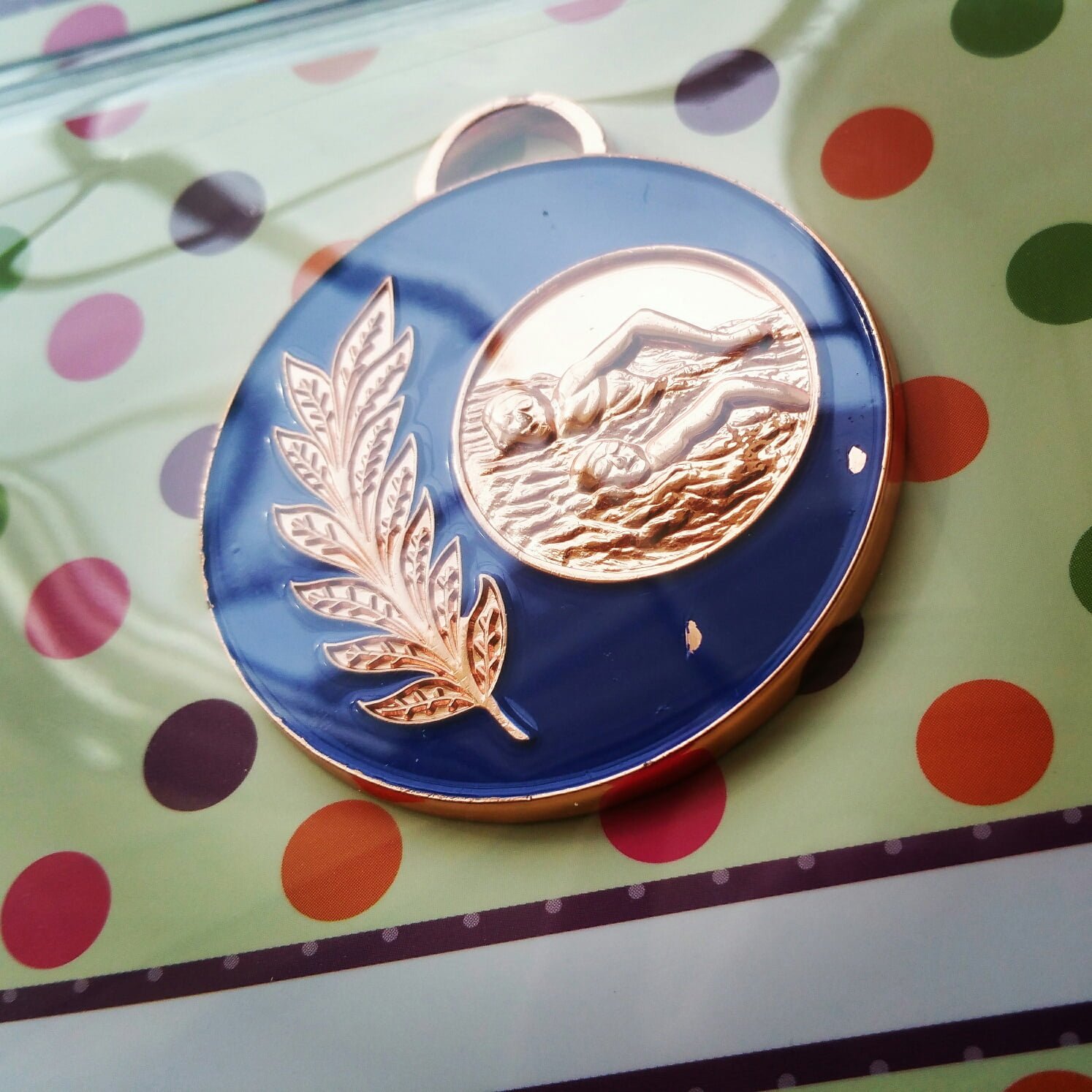 Not all medals have this option though, and it seems a shame to cut some of the ribbons off, like on this triathlon medal. It might be possible to develop an option with the folders where these can be included in some way in the future, potentially a slotted card approach where the ribbon can be wound around.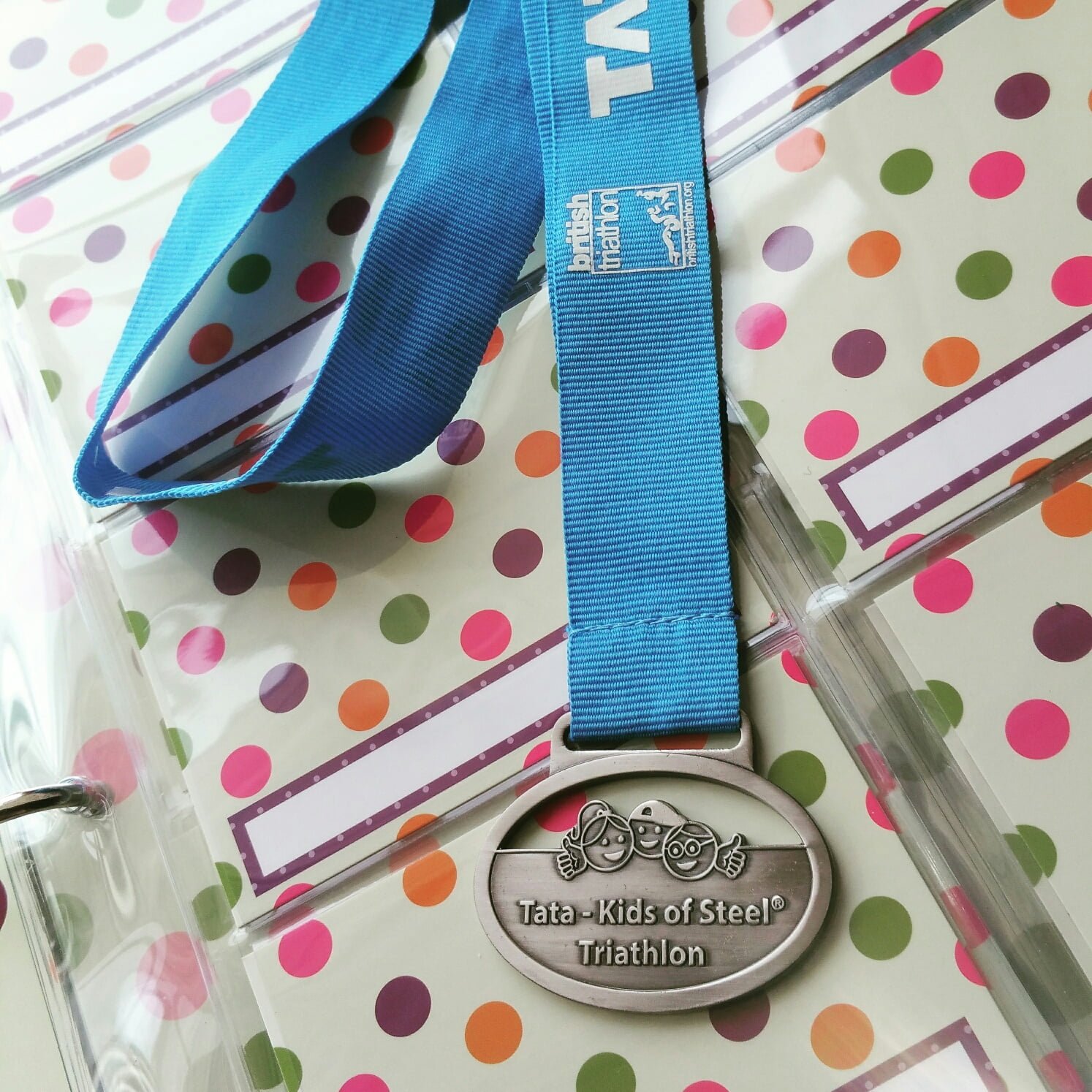 The only other sticking point for us was that some of the holders were a bit too small for larger medals, so potentially, having an additional size as well would also be useful. Expandable folders would also be a good option as once full, these may become rather difficult to close.
It is my intention to purchase these folders for all of the children, as I have not seen anything else on the market that compares to My Proud Moments. For me, this fills a gap in the market and both solves a practical problem, as well as offering a gorgeous, portable display case.
How do you currently display your child's achievements? Do you think a display folder like this would be useful?