Skincare when you are a busy mum can be tricky. I go through bursts of being really regimented with facial skincare and then equal bursts of being totally rubbish.
Often, when life is particularly busy that is one of the things that falls off the end of the to do list.
One of the things that I hate about this is that skin can so quickly become dull – but what if you could achieve brighter skin while you sleep? Sound like a good time saver?
The AHAVA UK ebay store is a great place to start if you want to give this a go.  The AHAVA products are great for brightening skin, fading dark spots and generally evening out skin tone. The ebay shop is really easy to navigate both from a laptop or smartphone and the ordering process is quick and easy. Of course you can pay with PayPal and even collect Nectar points so there are other advantages to shopping this way. The products arrive well packaged and quickly after ordering.
There are a huge range of AHAVA products to choose from:
facial skincare
bath and body
manicure and pedicure
massage
shaving and hair removal
By purchasing through the ebay store you can also save a considerable amount off the RRP, as there are a number of special offers running.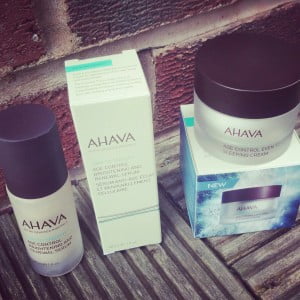 I have been using the Age Control Brightening and Renewing Serum and the Age Control Even Tone Sleeping Cream as a bit of a double act recently.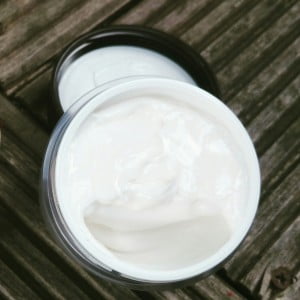 The sleeping cream feels really thick and luxurious and skin feels so much better in the morning. I did forget to put this on for two nights and my skin was very different the following morning. The days I used the cream, my skin was much softer and brighter and just felt generally better. The serum has a real sheen to it and gives your skin a real glow.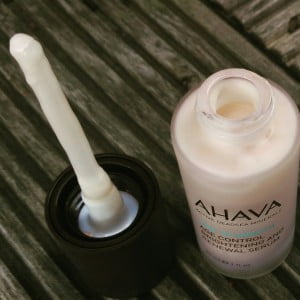 For optimum results you need to use these two together and they are a great combination. You don't need much of the serum at all but the cream I am much more generous with.
I don't think I can comment on whether this will make a lasting difference to my skin but I can certainly say that my skin feels better for using this and I have noticed a difference the days I haven't used it. I have used some of the serum on my hands as well as they have been feeling old lately, you can see here the shimmer and glow from the serum which really is lovely.
If you are looking to change your skincare routine or equally for a nice gift for someone who might be approaching the 'fine lines era' then it is well worth checking out the AHAVA store.