The British weather is, as we know highly unpredictable. Last year we waited and waited for a summer that never came.
Last year we lit our BBQ twice. Twice. That's appalling. One of those BBQ's was between rain showers too.
Because of the unpredictable nature of the British weather, it pays to have meals that can either be for the BBQ or cooked inside. If you are in need of any inspiration this summer check out what Marley Spoon have to offer.
We were hoping to get a BBQ in this week, but rain stopped play so to speak so everything has, once again been cooked in the kitchen. We've been trying out a couple of recipes from Marley Spoon. Super tasty things I now want to make over and over again.
We have been fans of Marley Spoon for a while now. We love their dishes and the meals are such a pleasure to cook. Marley Spoon is a tasty subscription service, where fresh ingredients and tasty recipes are delivered to your door weekly.
This week we've been making Mini Sausages and Baked potatoes with Sauerkraut which is super easy to make and only takes 40 minutes to make and cook.  We all really liked this. The children aren't fans of sauerkraut so they just had plain raw carrot with their meal.
We all loved these tasty mini baked potatoes wrapped in foil with a little butter.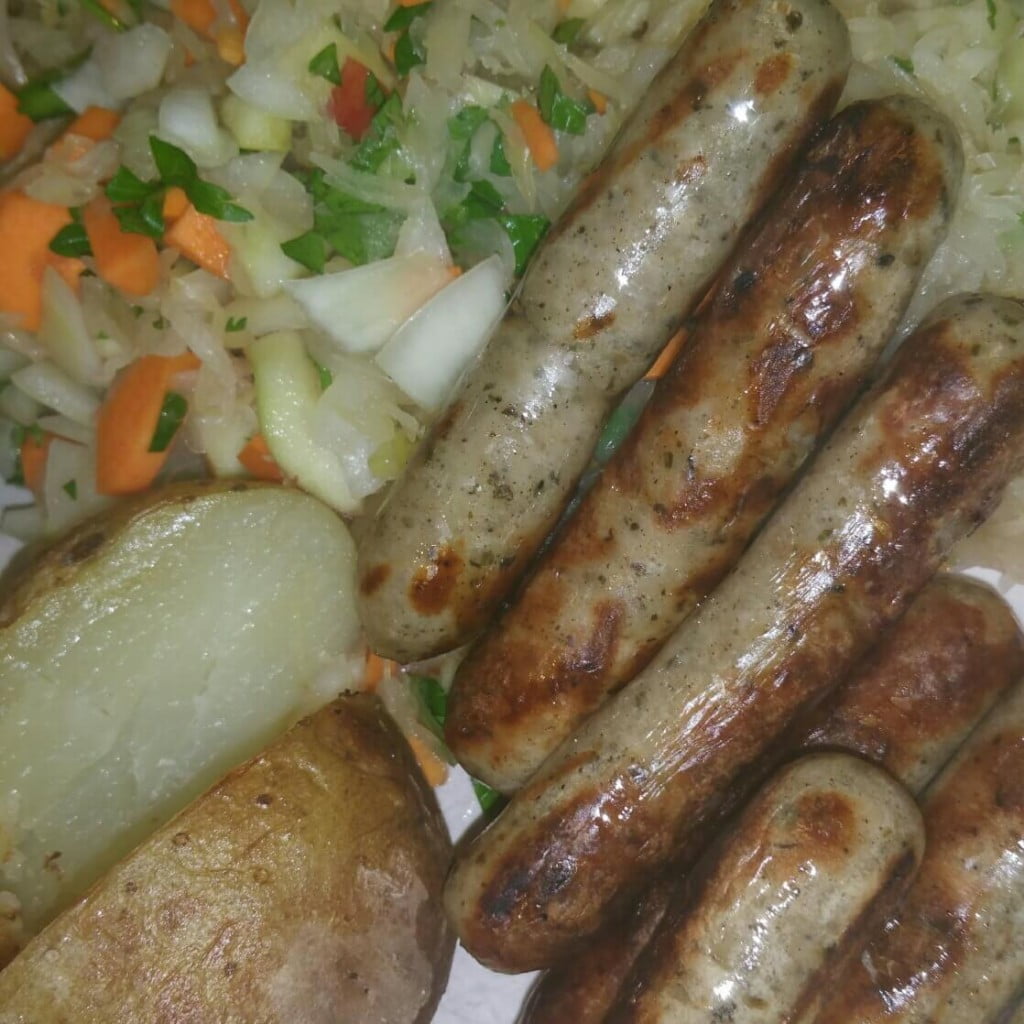 We've also been making BBQ Bean Burgers with Chopped Quinoa Salad. These also took about 40 minutes total time and were easy to put together. This meal was really good. I love quinoa anyway but loved it done as part of a salad and the bean burgers were really yummy.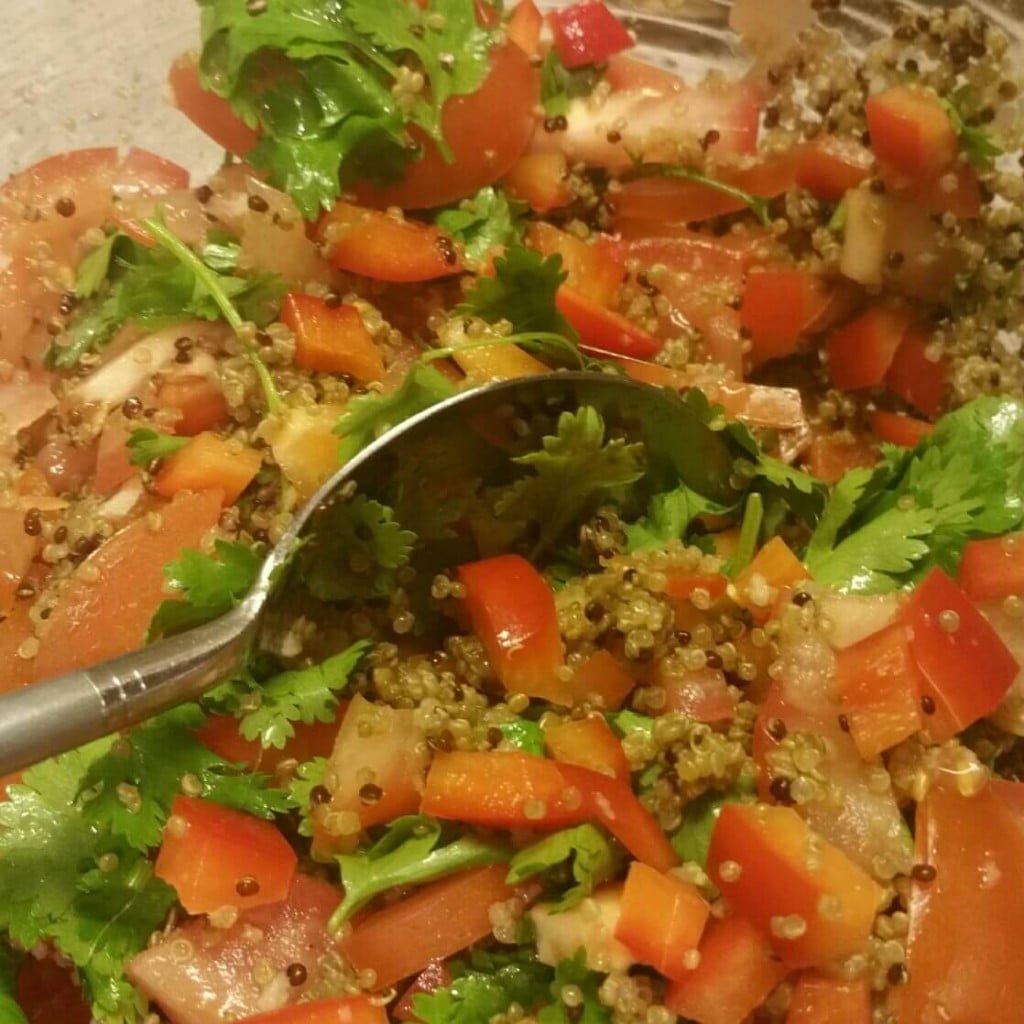 We will certainly be making this again. I think the quinoa salad on its own would make a great lunchtime meal over the summer months.
These boxes are fantastic because you still get the pleasure of cooking and eating but the planning and purchasing time required is taken away from you.  It's a perfect compromise for busy families that enjoy a nice meal in.
Great for date nights in, special meals with the family and super when you loose your cooking mojo.
Have you managed any BBQs yet this year?