Winter nights make me feel like everyone needs cosy pyjamas. I love the idea of all the fluffy PJ's you in the shops and online this time of year. In reality, they are so impractical for my family, as aside from me they are all warm bodies. I've bought the children tons of warm fluffy PJ's in the past and they always end up stripping off after being in bed a few minutes.
Although I really feel the cold, and I like to feel warm and cosy, I always wake up hot, so I try to avoid thick PJ's too these days.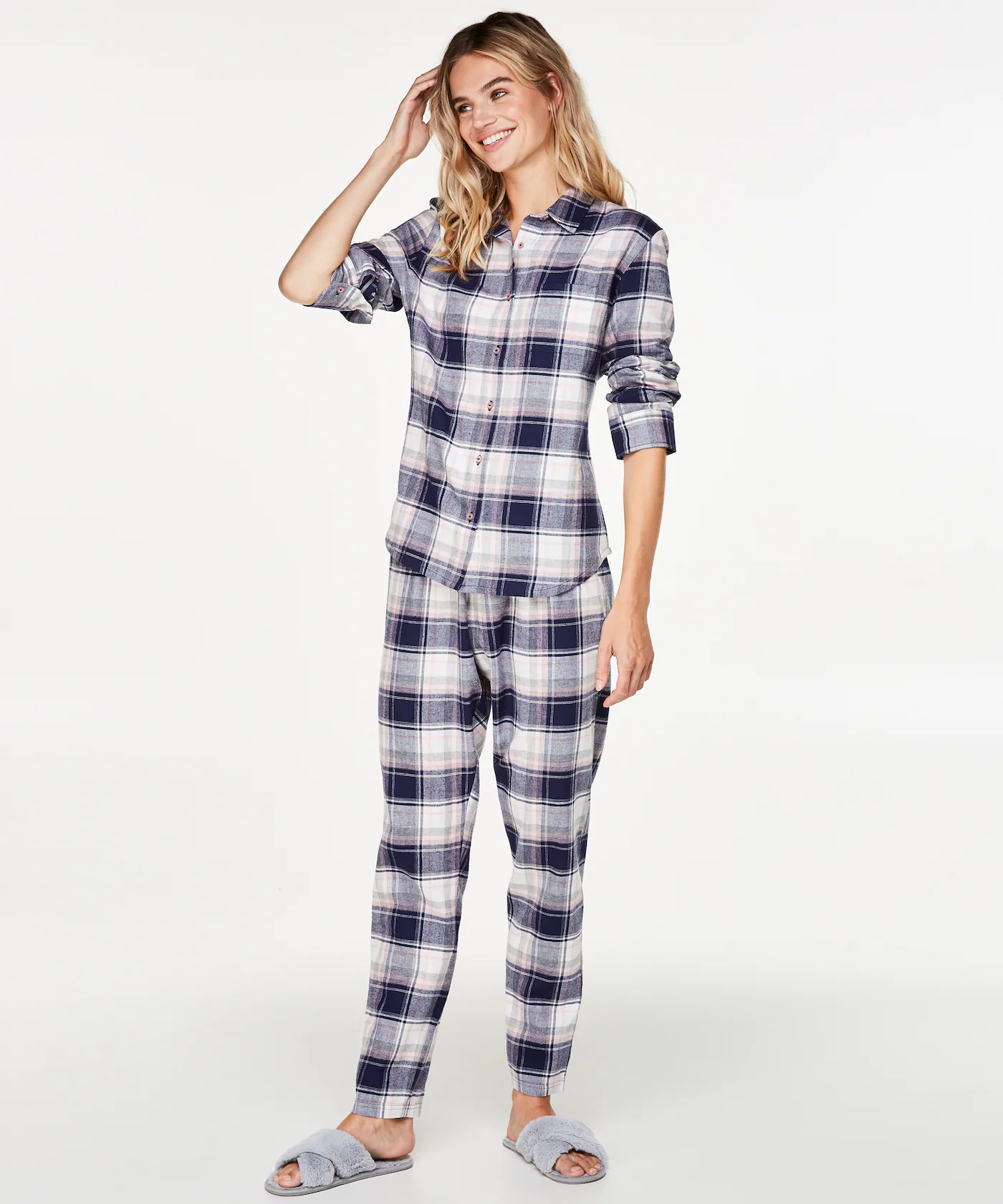 How about you? Are you a warm or cold body?
The PJ's I love the most for the children are the soft cotton ones you can get with a bit of stretch, the trousers that are close-fitting, more like leggings tend to be more practical because they don't ride up their legs in the same way as the wider leg trousers do. I tend to warm them up on the towel rail or radiator to make them cosy after a bath.
I love PJ's that are made out of that silky jersey stretchy fabric that sort of moulds to your body – do you know what I mean? Not the best description, but basically the ones that are super comfy but not overly thick.
I love this Jersey Lace Pyjama Set from Hunkemoller. The fabric is really lovely. It moulds to your body, so you don't end up in a ravel during the night. They look smart but are super comfy, and the small bit of lace detail makes them really pretty without being over the top.
These wash and wear so well and even withstand being tugged on by the children in the night. The bottoms have an elasticated waist for a comfortable fit, and the top has short sleeves, so you don't get too warm.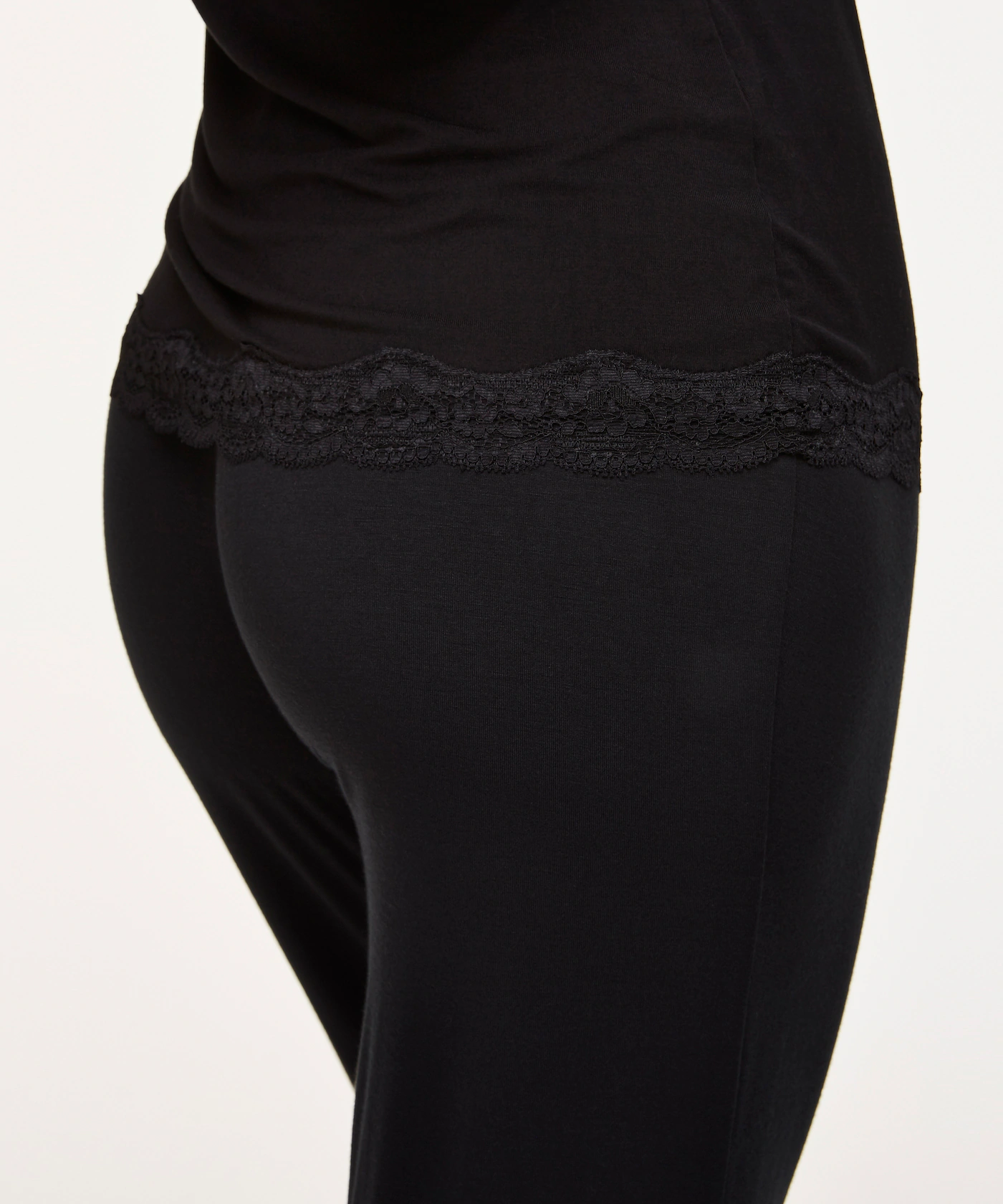 If you are looking for a nice gift for a friend or relative, something from Hunkemoller would make an excellent give as each item comes beautifully wrapped and packaged.
You will certainly make an impact with a Hunkemoller gift! I mean, just look at this cute box!
What is your ideal cosy winter sleepwear? Do you love a onesie? Are you in shorts still?