This week we are heading to Camp Bestival. It's the first time for us so I've been doing a spot of reading up and having a really good think about what our essential items might be.
I can't decide if I am going to return from four days at Camp Bestival completely zen, or having lost my sense of humour forever…watch this space I guess!
As I started to make a list of all the things we will need my 'essentials' list was getting longer and longer.
The weather could be doing just about anything, so I'm guessing I should pack for every eventuality. With a family of six though, that makes it a less than straightforward approach, and I'm reluctant to end up with loads of stuff we never use.
So I'm thinking the packing has to be smart. Packing things that have multiple purposes and such like.
There are some things that I just don't think we will be able to manage without, for example:
Baby wipes
Is there anything a baby wipe won't clear up? We will be taking some of the Johnson's baby wipes with the new dispensing system so we don't waste the wipes…no parent wants to be without a pack of baby wipes now do they? I've also packed a pack of their Top to Toe Baby Washcloths, which are designed to be used between baths. They are a no water, no dry system and larger than a normal baby wipe, so perfect for festivals I think.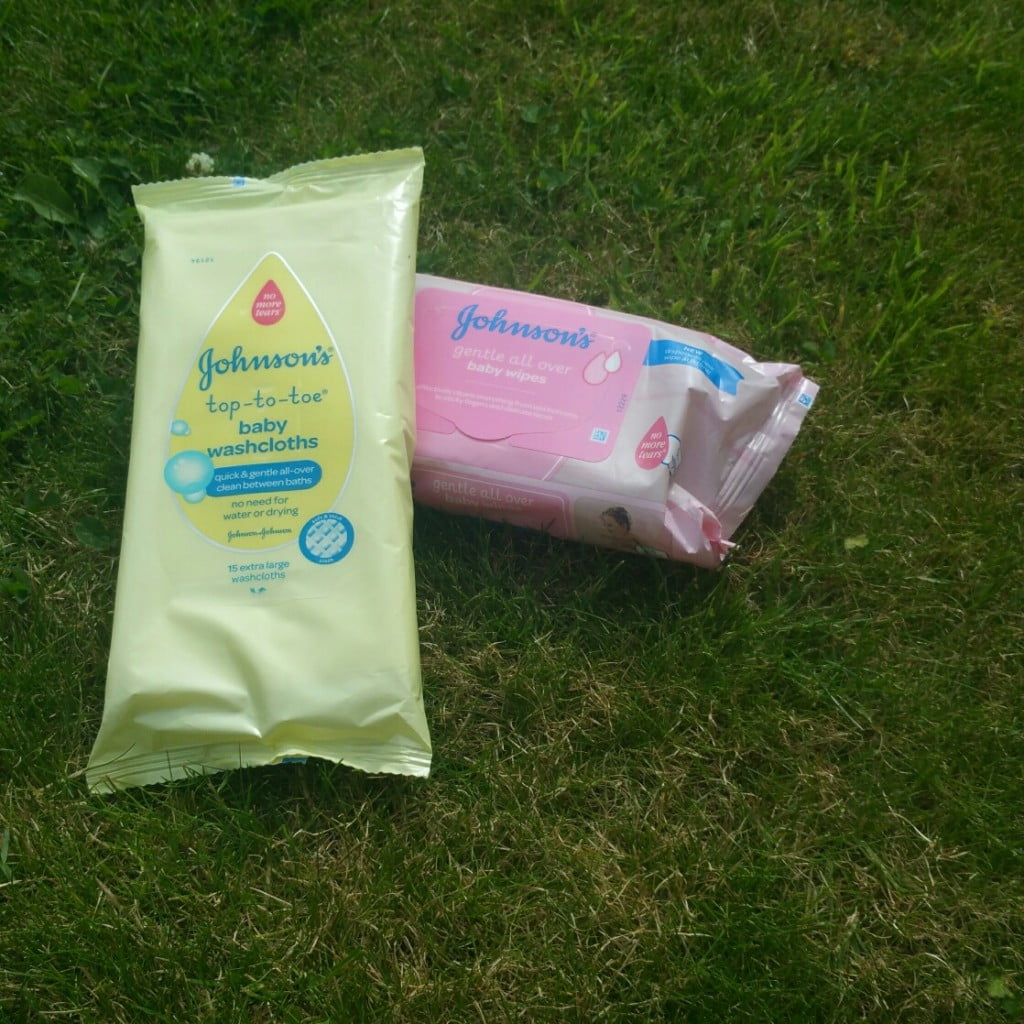 LiquiProof
If you watch Dragon's Den you will probably have heard of Liquiproof. It's a fabric protection spray, but it's super safe, so perfect for having around the children. So safe, you could drink it apparently! The solution works by bonding SiO2 particles to the individual fibres of the fabric, creating permanent bonded layers which forms an invisible barrier that keeps water and oil from ruining the shoe surface.
It's Eco Friendly, non toxic and non flammable. It is a water based formula, harmless and flourine free and comes in a safe, non-aerosol bottle. Suitable for all types of fabric, synthetic and natural and invisible to the human eye. It is also odorless, so it can be applied indoors and maintains 100% breathability.
Great for camping equipment, clothing, shoes and I think an essential festival item, given the unpredictable UK weather.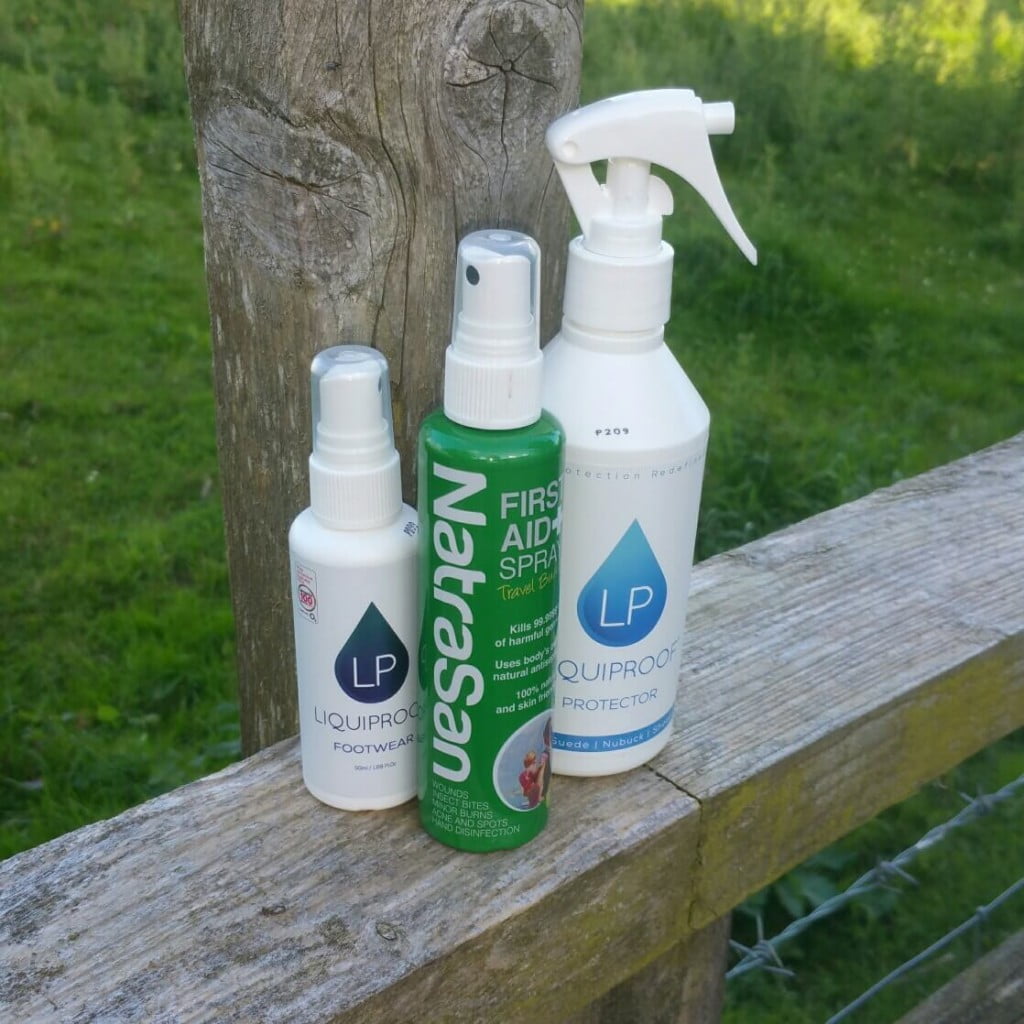 Natrasan
Looking for an awesome multipurpose product that will tick loads 0f things off your list? This little beauty is just that. You can use it for: wounds and bites; acne, spots, athletes foot; minor burns and scalds; hand and skin disinfection; and even hard and soft surface sanitation.
The makers of NatraSan are thrilled that their innovative, natural healthcare spray has been announced as the winner of the Best Mother and Baby Product category at the recent Natural and Organic Europe Trade Show, and I'm really not surprised – it really is a great multi-purpose product and will certainly be getting packed. Most of the time I carry this around with me anyway.
Dry shampoo
Now this is an essential item for mums full stop in my book, but when it comes to a festival and the females of the family both having super long hair, we are not leaving home without it!
Torches
I imagine it must get pretty dark at night time, so I think we will be needing a few of these to locate the toilets, misplaced toys and milk bottles and just generally seeing what we are doing.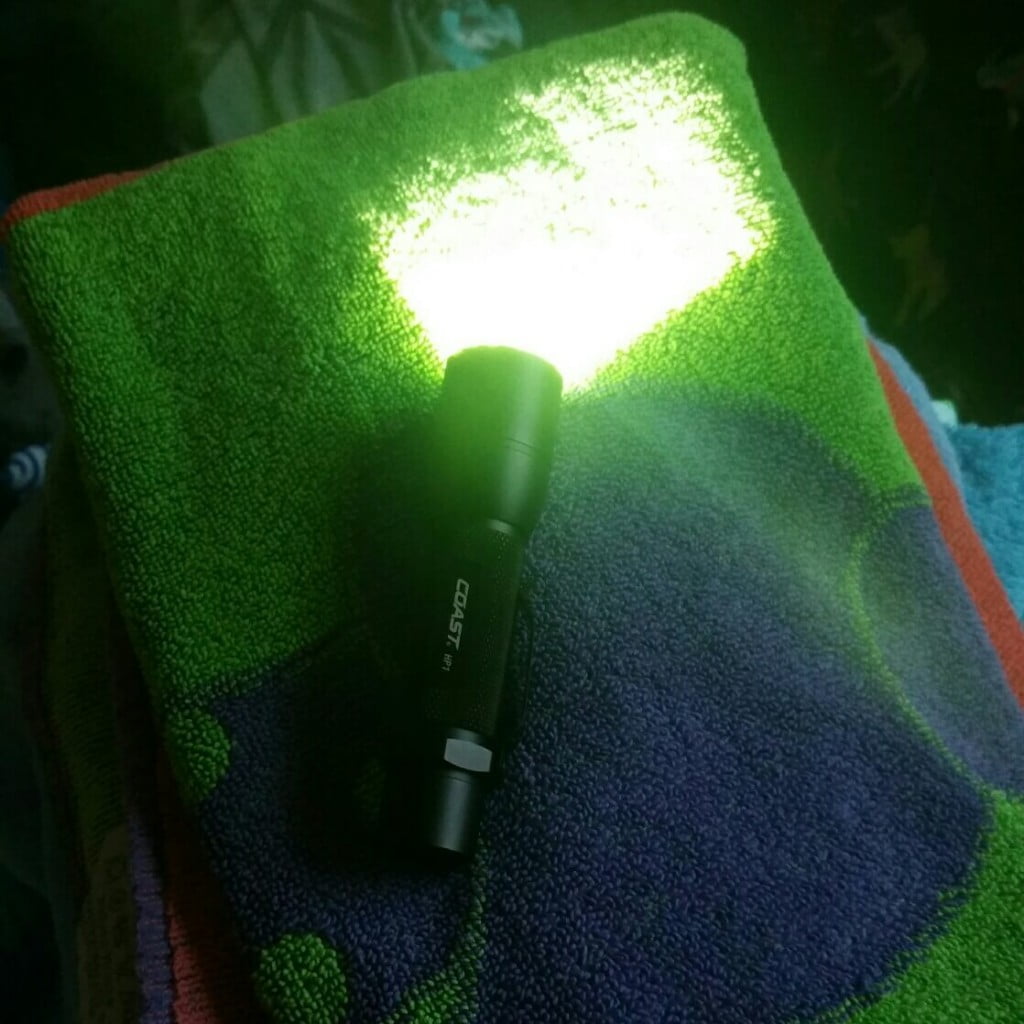 Torch Direct stock a huge selection of torches for every occasion and every need. This one is compact, so it doesn't take up much room in the packing but it gives off the most amazing light. It is easy to operate for all family members with an easy push button at the end of the torch, but equally can't be put on in error by rolling on it.
This is the Coast HP1 Focusing LED Torch and one battery lasts for over 4 hours continuous use which I think is pretty good and you can pick one up for £14.95.
A plastic tub
I don't think a camping trip would be a camping trip without a giant plastic tub. My parents have literally hundreds of pictures of me in a whole range of tubs and buckets getting washed on camping holidays.
My two smallest have been practising this weekend as the weather has been so nice. Here they are sat in their Wham 50 litre plastic tubs.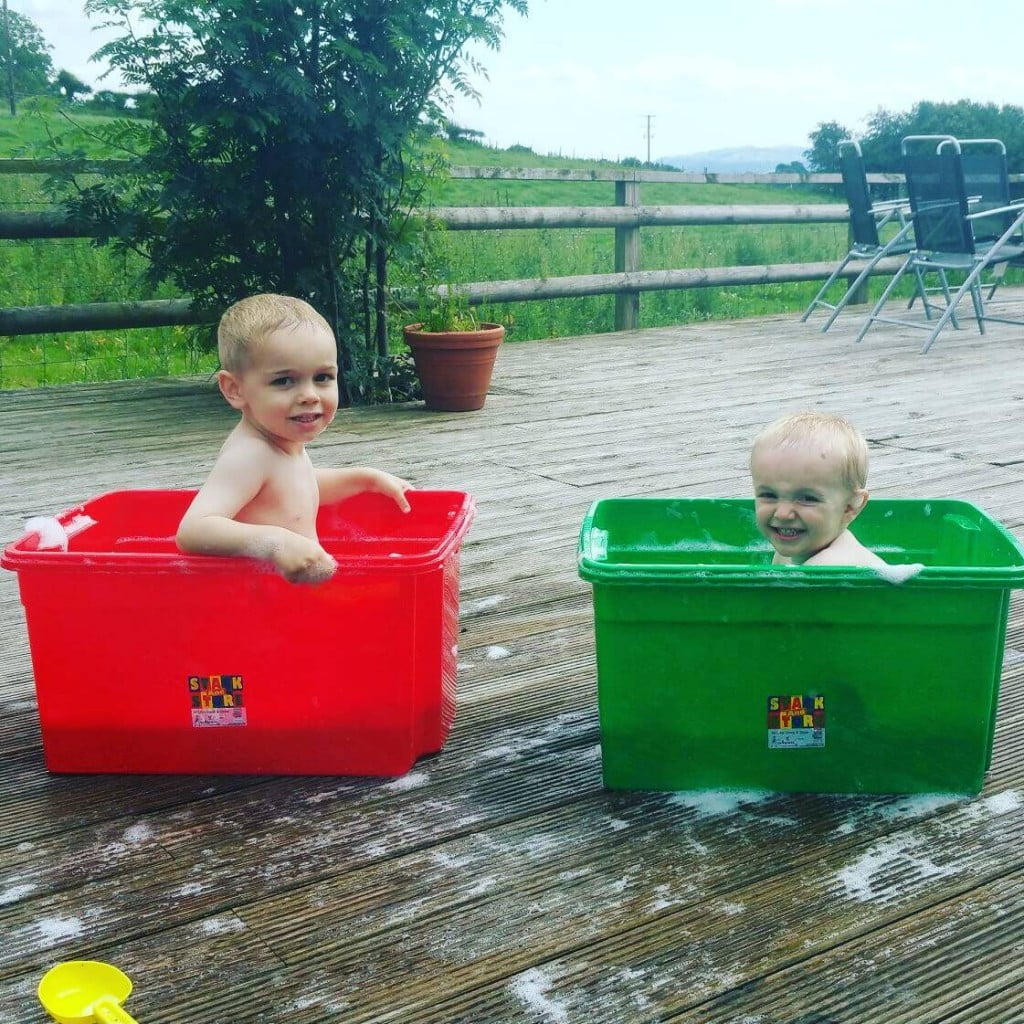 I'm thinking I can pack things in one of these tubs to take in the car and then use it for washing everyone when we get there and probably for dirty washing on the way home. A must have item I think.
Emergency wash kit
Now, I am a shower in the morning and bath in the evening kind of person, not all that comfortable with the lack of washing facilities. I do therefore feel that there is a need for a bit of an emergency kit for both hair and body.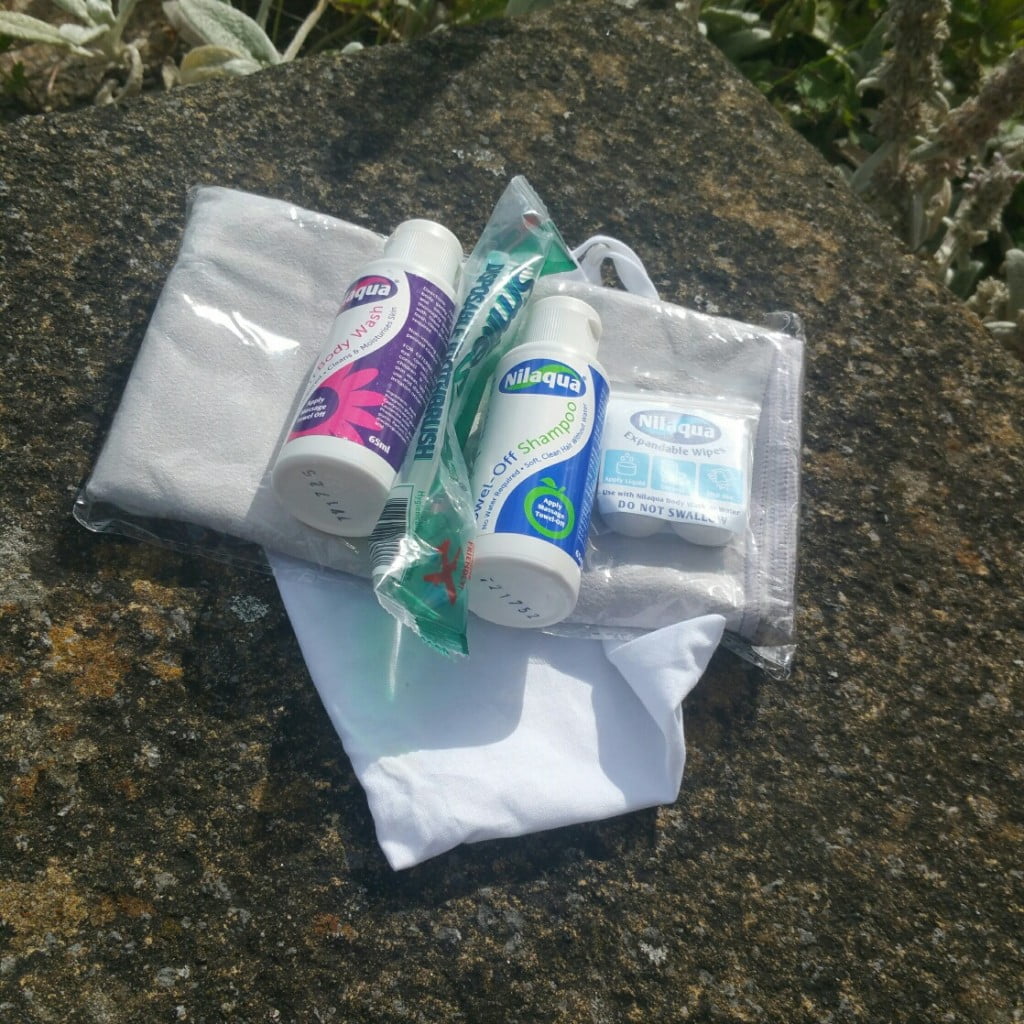 This little kit from Filthy Fox is perfect for festivals. Easy to pack and in  handy drawstring bag you have everything you need to stay clean during a festival. This handy waterless kit contains everything you need to keep clean without the need for water, simply massage in then towel dry.
The kit contains 1 x 65ml Nilaqua shampoo, 1 x 65ml Nilaqua body wash, 1 x microfibre hand towel, a pack of 4 expanding cleaning wipes and 1 x disposable toothbrush with built in toothpaste! Genius right?
Cooking
Having attended a few single day festivals now, I am aware how expensive the food outlets can be. With a family of six over four days this could get pretty pricey, so some form of cooking gadget is a must I think, even if it is just for a few basic things.
This festival cooking set has everything you need to rustle up a few basics. The set contains everything you need to rustle up some tasty meals, including a compact solid fuel stove with 24 fuel tablets, 2 x aluminium mess tins and 2 pairs of cutlery which include a knife, fork and spoon.
It doesn't come with any instructions, so just make it up as you go along and use your common sense with regards to cooking outdoors. As a guide, two fuel tablets will boil a kettle of water.
At £16.99 this is a must have item for any festival goer. A festival essential supplied in a compact carry bag to make your life easier!
Are you heading to any festivals this summer or going away camping?