Breastfeeding can be hard work. I've heard lots of people say that they were always hungry when they were breastfeeding.
After breastfeeding four babies I actually don't think I have had that "I'm starving" feeling more than a handful of times and I certainly haven't felt like I needed to eat more.
Having said that, what I have noticed is that the times when I've dashed out without breakfast, skipped lunch or it's got so late I've decided against dinner, have also been the times when I've felt my babies haven't been satisfied or I've been aware of my milk supply not being quite what it normally is.
Ensuring your body gets what it needs is important for enabling our babies also get what they need. Making milk is of course, a well documented superpower, so give it the respect it deserves.
Freida's Pantry have developed a bar that breastfeeding mums can eat to boost their milk supply. The bar was created by British mum-of-three Sharon Kaur who based it on a traditional family recipe, used by Eastern women for hundreds of years to breastfeed and recover from giving birth.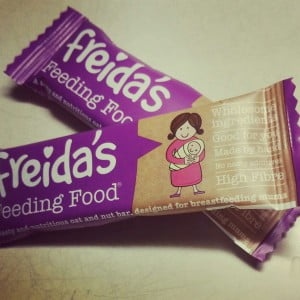 Frieda's Feeding Food is a nut and seed-based bar, rich in Omega 3 and Omega 6 which are good fats for both babies and new mums. Each serving is also packed with 'galactalogues' which are ingredients that may help boost milk supply.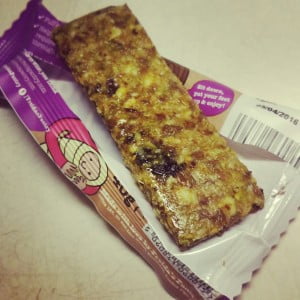 Although the fennel taste takes a little getting used to, these really are perfect for breastfeeding mums on the go. They do boost milk supply and keep your energy levels topped up as well. Have one as a quick breakfast, pop one in your bag for a mid-morning snack or even before bed to see you through the night feeds. We would love to see different flavours in the future and we will look forward to seeing what else comes out of the pantry. You can keep up to date here.
Does breastfeeding make you hungry or have your eating habits remained the same?
*Freida's Feeding Food bar contains fennel which is only recommended for use after child birth. For pregnant women or those trying to conceive there is another new bar called Freida's Fertile Food Bar.