Early autumn can be a really tricky time of year to know what to wear don't you think? The mornings can be quite cold, but then by the time lunchtime hits, it's warmed up and feels like summer again.
The first few weeks of term have been like this, with the children going in with coats and coming out demanding a drink and shedding all their layers. Some days it has been so warm for afternoon pick up that I have ended up getting completely changed because whatever I'd had on in the morning was just not suitable for the afternoon. Anyone else?
Whilst this week does seem noticeably cooler, it is still mild in the afternoon and not really coat weather just yet – not bad really, for mid-October!
Given the number of seasons in one day, here are a few things from Femme Luxe that have been getting a decent amount of wear lately.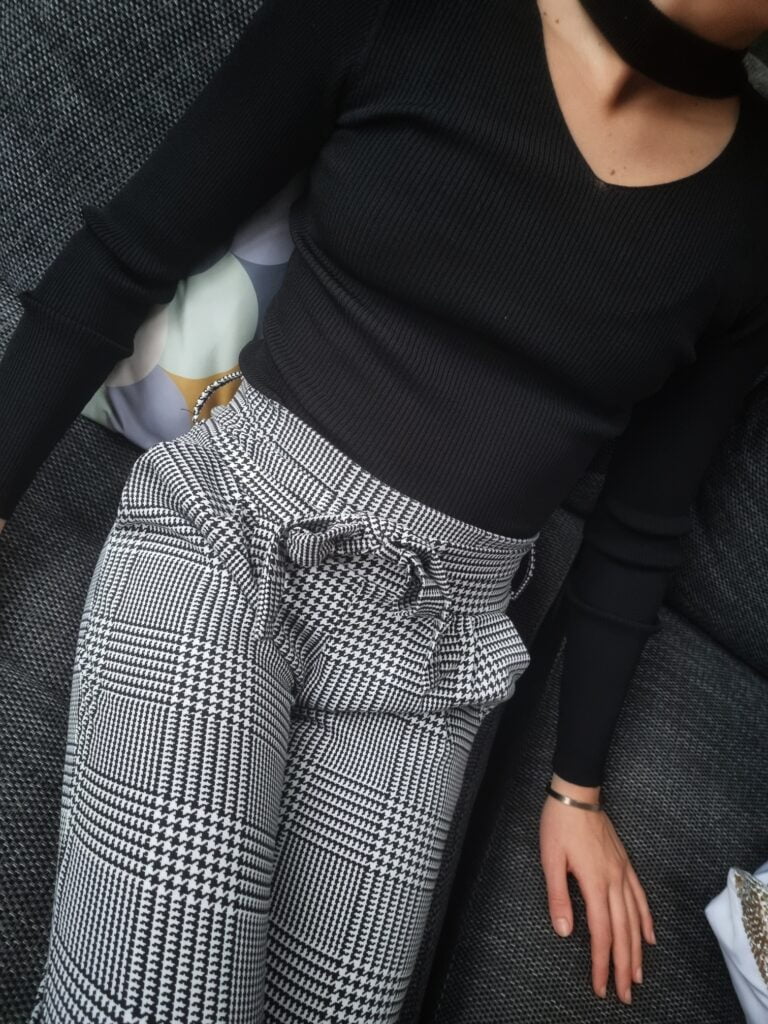 First up are these cute check trousers which I love. These are such a lovely fit, with a bit of stretch and a tie around the waste. These can be dressed up or down, so they are really versatile. An autumn look, but without the thick and heavy fabric to way you down or overheat you, these are a great option for this time of year.
These are available from Femme Luxe, priced at £41.98 normally, but now they are a bargain at £4.99! These Tartan Print High Waisted Trousers are available in sizes 6 (EU 34) – 12 (EU 40). You can wear these with so many different tops, whether it's a lightweight knit as pictured here, a cropped jumper or something else. Make the most out of these trousers and mix and match them with a range of other items to dress up or down.
With all the mild weather that early autumn has brought with it, this Cream Ribbed Sleeveless Crop Top High Waisted Shorts with it's lovely ruched look, has been ideal. It is simple, yet very chic at the same time. The fabric is ribbed with a nice stretch and this set washes and dries beautifully, keeping it's shape each time. Team with rubber sliders and sleek, straight locks for a look that's an instant classic!
This cute set is priced at £16.99 and available in sizes 6-12. Pop a hoodie over the top for those chilly mornings and easily strip off come the afternoon when things have warmed up.
In a very similar fabric we have the Stone Ribbed Strappy Crop Top High Waisted Bodycon Mini Skirt which is super simple but very practical. This is really comfy and again, you can easily chuck on a jumper or a hoodie during the colder mornings and strip off when you are feeling warmer later in the day.
This set is £15.99 and available in sizes 6-12. You can also get this in grey and also in black, giving you three options for a simple outfit for those in between days.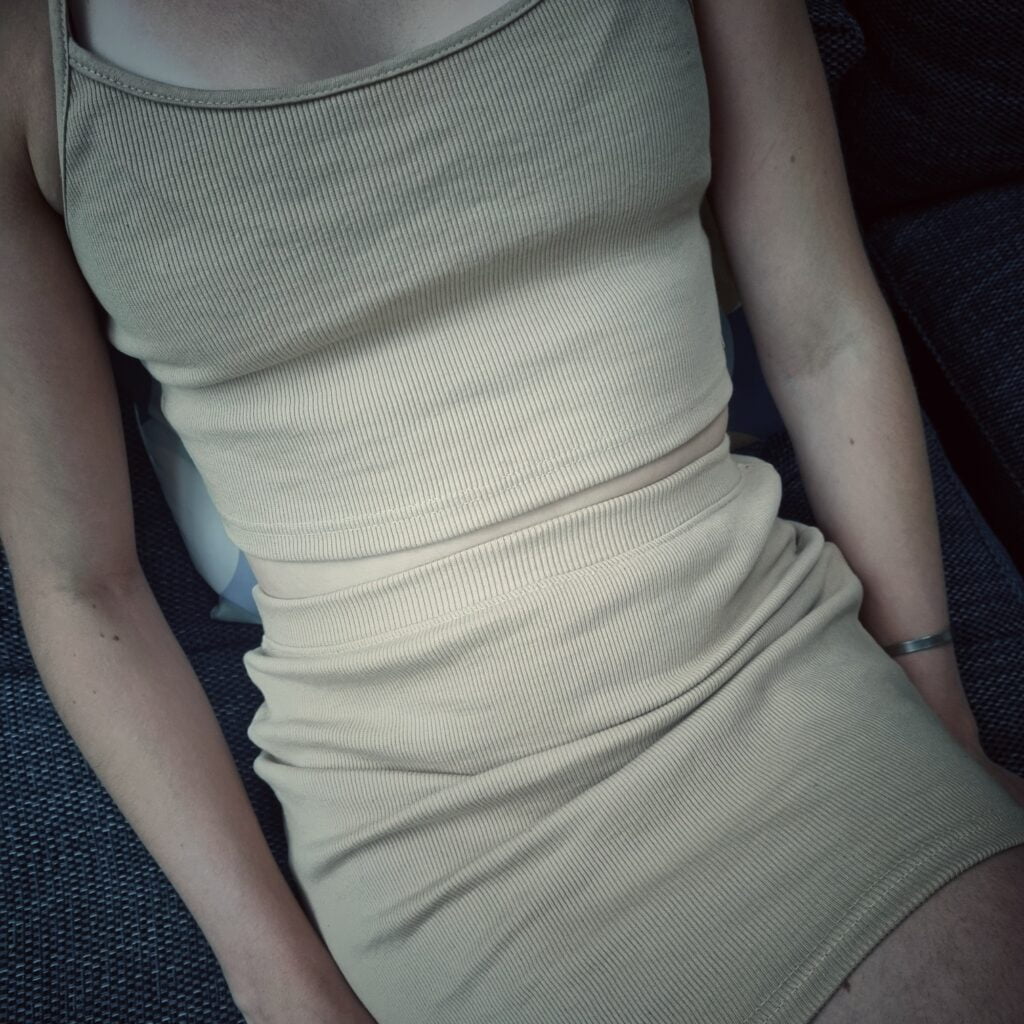 If you are looking for some autumn outfits for those in-between days do check out Femme Luxe. There are tons of lovely outfits and some nice autumnal colours.
There are lots of lovely lightweight knits that are perfect for this time of year. Layers are ideal for this time of year because some days we are experiencing multiple seasons in one day. Why not layer up with some lovely lightweight knits in browns, or burnt orange even?
If you don't feel things are cold enough for a coat yet but you still feel you need something, why not try a gilet? Femme Luxe have a range of gilets from cropped gilets, to long lined ones, ideal for that perfect autumn look.
The other option is something like a shacket that you can just pop on over whatever you are wearing. Again, Femme Luxe have lots of options here. You can get shackets in pink, lilac, grey, sage and black and white check. All are around £20, so a good affordable item which will become your new favourite wardrobe staple.
What are your current favourite autumn looks for the changeable weather? Do let me know in a comment below. Also, do let me know if you've bought from Femme Luxe before and what you thought.
This is a collaborative article.